Time to open the twenty-second door in the advent calendar. Until the New Year, I'll be opening a door onto a different landscape from somewhere in the solar system. Where in the solar system are these degraded craters?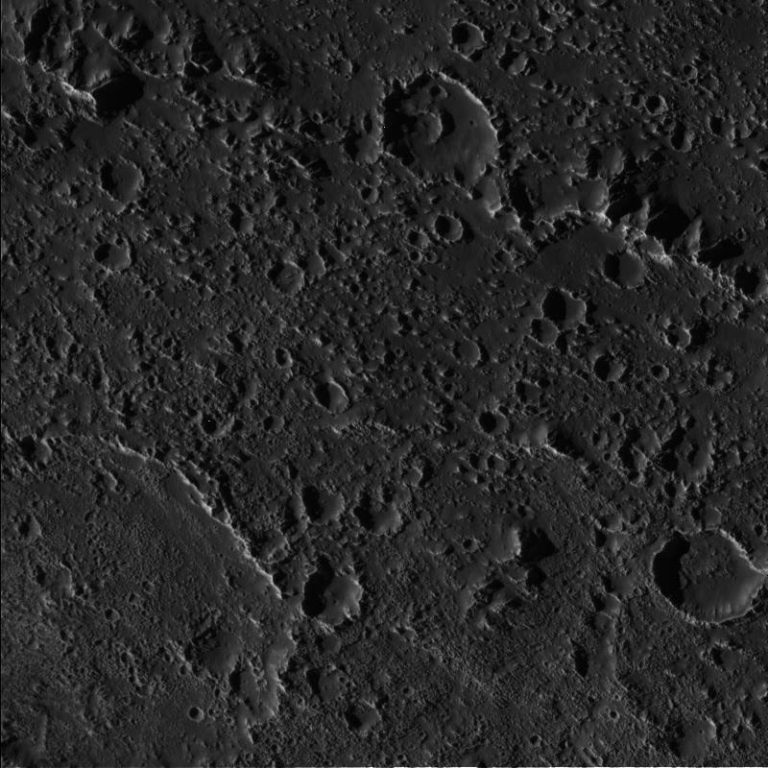 Galileo captured this high-resolution view of Callisto's ancient surface on September 16, 1997 from a distance of 9,220 kilometers. Jupiter's moon Callisto is one of the most heavily cratered worlds in the solar system, but its craters do not look normal. They look decayed, far from pristine bowl shapes, and have bright rims but curiously smooth floors, as though they've been filled by dust. Callisto's craters have been worn over time by thermal segregation, a process by which dark material and bright material get separated on outer solar system icy moons. It was first described by John Spencer to explain what Voyager saw at Callisto: "When you have dark ice that can sublime, sublimed ice is trapped on bright areas, and you get a thermal runaway process. Small initial variations become very large final variations. We saw this in the late 1990s on Callisto. Thermal segregation happens whenever the ice is warm enough." He later invoked the same explanation to account for Iapetus' extreme color segregation.
The Planetary Society Blog 2010 Advent Calendar
Support Our Core Enterprises
Your support powers our mission to explore worlds, find life, and defend Earth. Tomorrow's discoveries begin today.
Donate