Time to open the eighteenth door in the advent calendar. Until the New Year, I'll be opening a door onto a different landscape from somewhere in the solar system. Where in the solar system is this brush-stroked surface?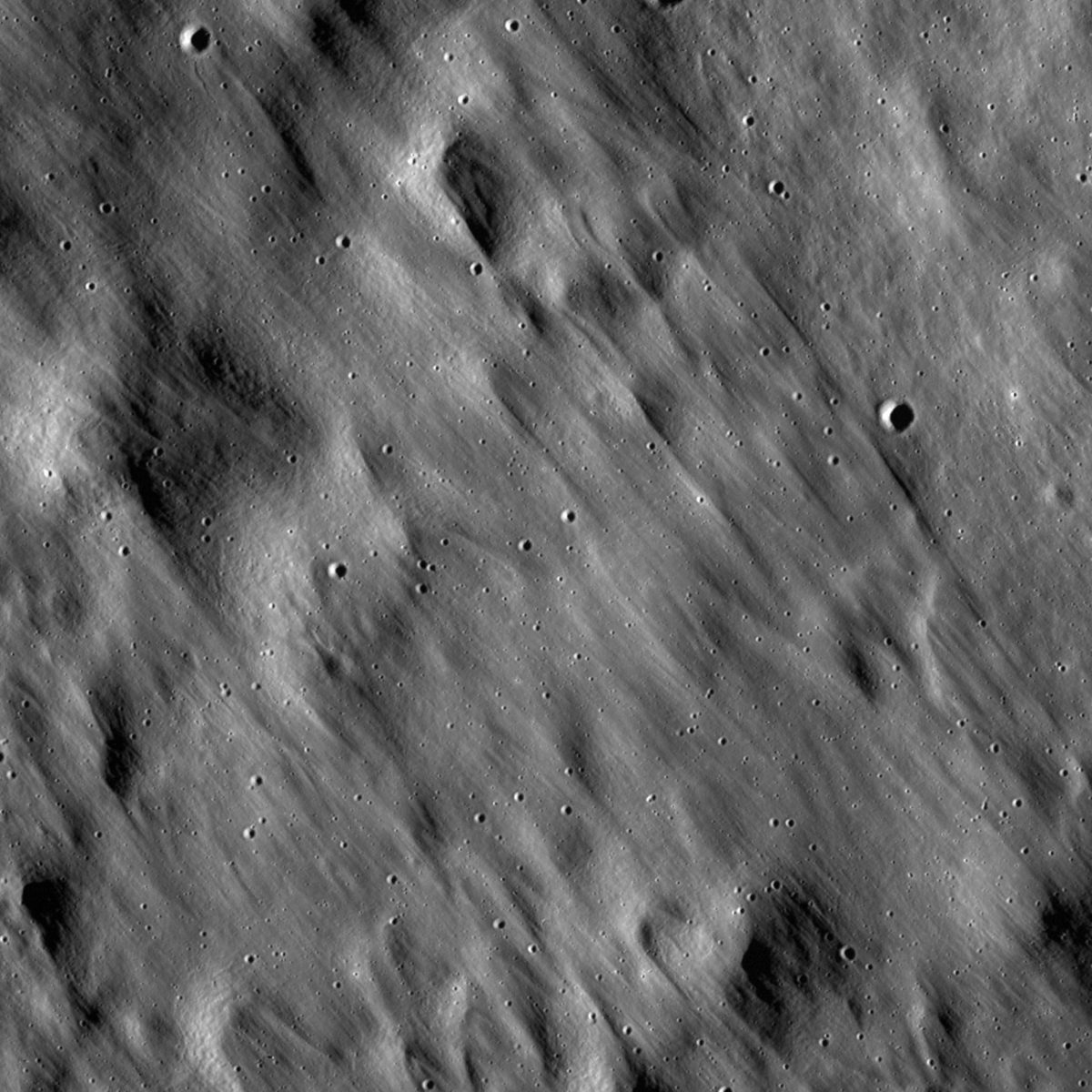 The thing that is responsible for the wispy, brushstroke-like texture on this part of the Moon's surface is far off the screen to the upper left: the impact crater Giordano Bruno. When that impact happened, huge amounts of debris sprayed outward in all directions, in a fluid curtain of uncountable numbers of solid rock particles. The fluid-like ejecta curtain diverted around obstacles as it moved and sequentially crashed to ground, planing the landscape in its path something like an Earthly flood of water, even though it was not melted. It's an astonishingly destructive force.
Since Bruno formed, the landscape has quietly acquired hundreds more, smaller impact craters, perfect little hemispherical holes in the ground at all scales. No matter how far you zoom in on the atmosphereless Moon, you'll always see more bowl-shaped craters.
The Planetary Society Blog 2010 Advent Calendar
Support Our Core Enterprises
Your support powers our mission to explore worlds, find life, and defend Earth. Tomorrow's discoveries begin today.
Donate