Space Missions
Our Emissaries Across the Solar System
Earth has launched thousands of spacecraft, but precious few have made it beyond Earth orbit. Currently, 13 spacecraft representing 11 missions are actively gathering science data from planetary destinations. These are MESSENGER at Mercury; Venus Express at Venus; Lunar Reconnaissance Orbiter, GRAIL, and ARTEMIS at the Moon; Odyssey, Mars Express, Mars Reconnaissance Orbiter, and Opportunity at Mars; Dawn at Vesta; and Cassini at Saturn.
Meanwhile, Curiosity is on its way to Mars, Rosetta to a comet, New Horizons to Pluto, and Akatsuki attempting to retry a Venus arrival, while Chang'E 2 and both Voyagers have turned from planetary to heliophysics missions, and IKAROS' condition is unknown. All of these missions follow in the footsteps of dozens of predecessors, the few human-built artifacts ever to have departed Earth.
Recent Mission Status Updates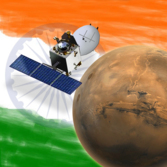 Mars Orbiter Mission arrival timeline
Posted by Emily Lakdawalla on 2014/09/16 01:11 CDT | 9 comments
Mars Orbiter Mission's fated arrival day is approaching fast! Here is the timeline of orbit insertion events, converted from India Standard Time to Universal, European, and Pacific time zones, and corrected for the 12.5 minutes it will take signals to reach Earth from Mars.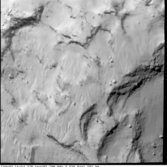 A landing site for Philae, but it's not going to be easy
Posted by Emily Lakdawalla on 2014/09/15 04:53 CDT | 6 comments
This morning, the European Space Agency announced the selection of a landing site for little Philae on the head of comet Churyumov-Gerasimenko. Although a primary site has been selected, landing Philae successfully is going to be tough, and the mission is now working to manage people's expectations.
Space Mission Timelines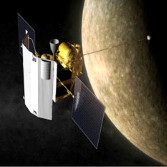 A list of key dates and basic facts on all the missions that have explored Venus.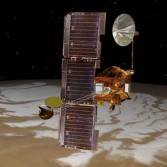 The missions, both successful and failed, that have flown by, orbited, or landed on the Red Planet and its moons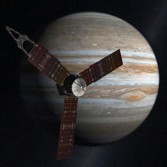 The spacecraft that have traveled to asteroids, outer planets, comets, and beyond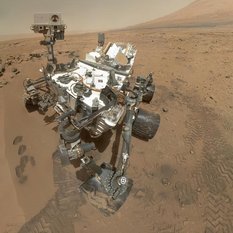 Our Curiosity Knows No Bounds!
Become a member of The Planetary Society and together we will create the future of space exploration.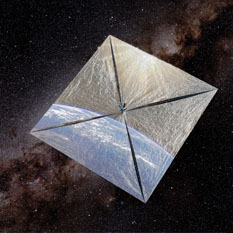 LightSail-1 will attempt to demonstrate controlled solar sailing—flight by light—for CubeSats (tiny, low-cost satellites).
In 2016, The Planetary Society's LightSail program will take the technology a step further.
Travel to Bennu on the OSIRIS-REx spacecraft!
Let's invent the future together!