The Downlink • Jul 31, 2020
Say hello to Saturn and bon voyage to Perseverance
You love space, now take action
This weekly newsletter is your toolkit to learn more about space, share information with your friends and family, and take direct action to support exploration. Anyone can subscribe at planetary.org/connect to receive it as a weekly email.
Mission Briefings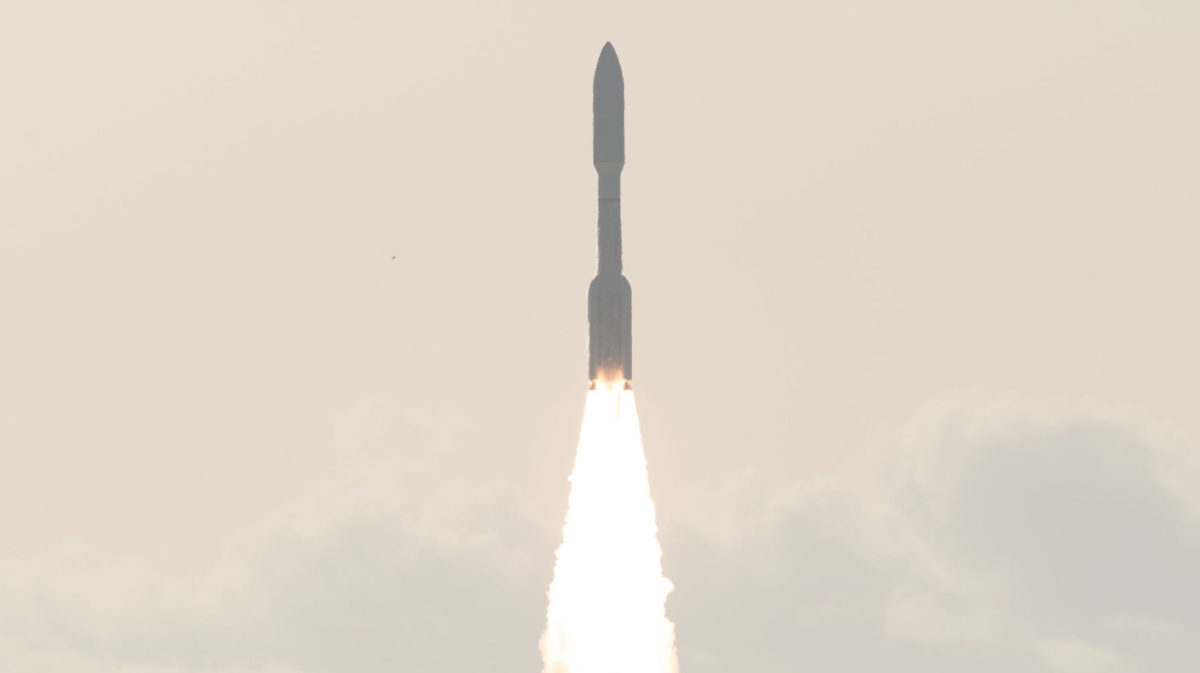 The last of this month's 3 new Mars missions is safely on its way to the Red Planet after NASA's Perseverance rover blasted off from Cape Canaveral, Florida, yesterday atop an Atlas V rocket (pictured). Perseverance follows China's Tianwen-1 mission—which recently took a picture of the Earth and the Moon—and the United Arab Emirates' Hope spacecraft. Learn about all 3 Mars missions here. Image credit: NASA/Joel Kowsky.

NASA astronauts Doug Hurley and Bob Behnken are heading home tomorrow. They are scheduled to undock from the International Space Station aboard their SpaceX Crew Dragon vehicle Saturday at 3:34 p.m. PT / 7:34 p.m. ET / 23:34 UTC, with splashdown scheduled Sunday at 11:42 a.m. PT / 2:42 p.m. ET / 18:42 UTC. Watch live on planetary.org/live and read up on NASA's commercial crew program. Correction: In last week's Downlink we mistakenly reported that NASA astronaut Chris Cassidy had arrived at the ISS aboard the Crew Dragon vehicle. His ride into space was actually a Soyuz vehicle.

Japan's Hayabusa2 spacecraft will embark on an extended mission after it drops off samples from asteroid Ryugu at Earth this December. The Japanese space agency JAXA has 2 possible asteroid targets in mind; both are small and have fast rotation periods. A spacecraft has not yet visited this type of asteroid. Visit our Hayabusa2 page to learn more about the mission.

The team behind NASA's Juno spacecraft has released more details from the spacecraft's look at Jupiter's moon Ganymede last year. It was the first time Ganymede's north pole had ever been seen. The new data come from Juno's infrared camera and reveal that the moon's north pole ice is not crystalline like it is on Earth. This is likely caused by the intense radiation around Jupiter.

Talk about fast food: Russia's Progress cargo ship docked with the International Space Station just a little more than 3 hours after launch last week, bringing food and other supplies to the Station. It wasn't a perfect docking; the country's space agency Roscosmos said that Progress had "vehicle deviations" on approach, but they were within acceptable limits.
From The Planetary Society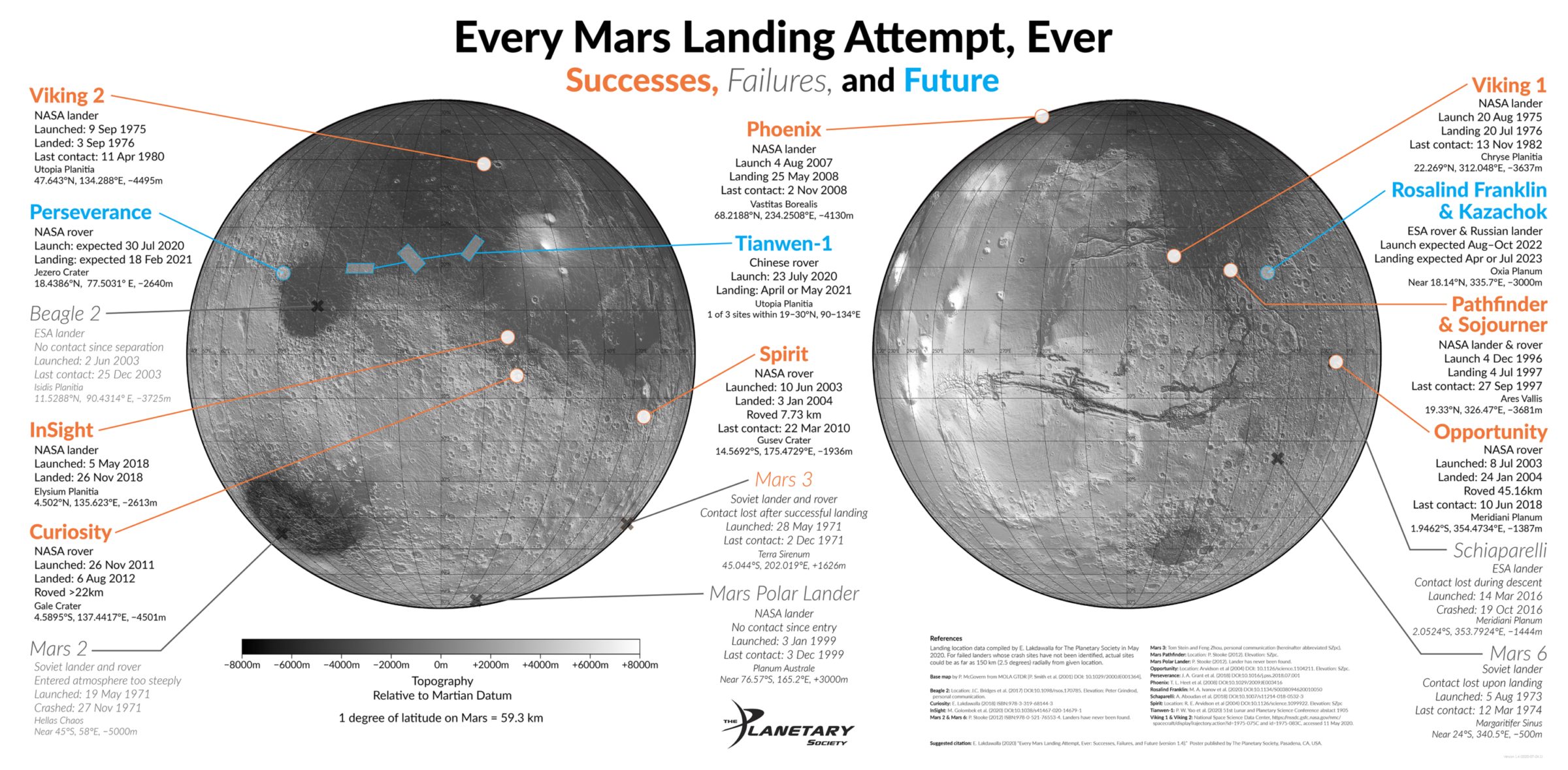 When it arrives at Mars, NASA's Perseverance rover will join the solar system's largest population of active extraterrestrial robots—landers and rovers sent to the Red Planet by humans over the decades. Solar System Specialist Emily Lakdawalla has created a map showing the landing sites of every Martian rover and lander, including where Perseverance will touch down in February 2021.
How much does it cost to send a rover to Mars? The Planetary Society's Chief Advocate Casey Dreier walks you through the total cost of NASA's Perseverance mission, comparing it to other major exploration missions over the years and explaining just how much bang we're getting for our bucks.
This week on Planetary Radio, an exclusive conversation with science lead Sarah Al Amiri and project director Omran Sharaf of the Emirates Mars Mission, whose Hope orbiter is now on its way to our neighboring planet. NASA Associate Administrator Thomas Zurbuchen also joins the podcast to share his praise for the Emirates mission and to look forward to the beginning of the Perseverance rover's own journey. Plus, are you as good as NASA at creating acronyms? Take your best shot in the new What's Up contest, as Bruce Betts waves farewell to comet NEOWISE. Find this week's episode on our website or wherever you get your podcasts.
What's Up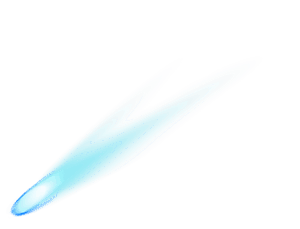 Comet NEOWISE is still visible in the northwest after twilight, beneath the Big Dipper. Binoculars will help you spot this object as it gets dimmer. If you can't spot it, just turn around and you'll easily find Jupiter and Saturn in the eastern sky. In the late evening, Mars shines brightly in the east. Venus and Mercury greet early risers in the pre-dawn eastern sky.
Join Bill Nye for the Perseverance Rover Landing!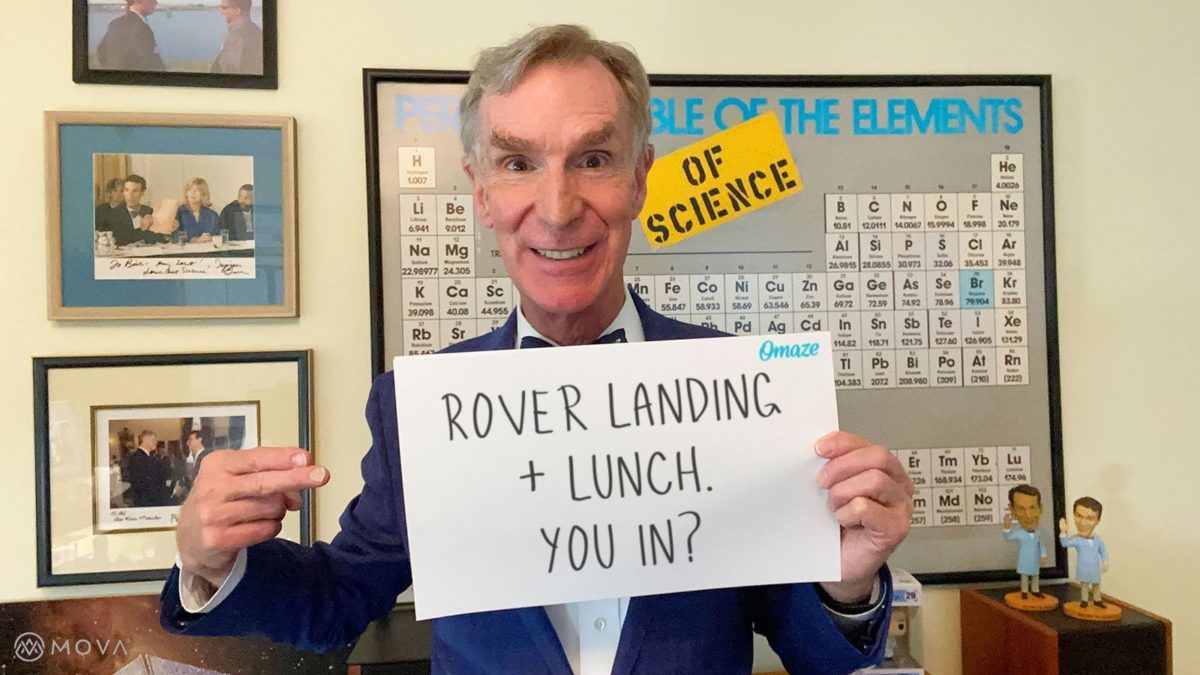 What could possibly make a Mars rover landing more exciting? How about watching it happen alongside Planetary Society CEO Bill Nye? We're partnering with Omaze to send one lucky person to Los Angeles to join Bill at a highly exclusive event to hear his commentary during Perseverance's monumental landing on 18 February 2021. Learn more and sign up here! Note: This experience is scheduled for 2021. We're monitoring all travel restrictions and safety recommendations, and we'll provide updates accordingly.
Wow of the Week
This week's Wow comes from a young Planetary Society supporter, Claire Martin of San Gabriel, California. At 12 years old, Claire is in love with astronomy. She created this spectacular painting of the Milky Way galaxy seen edge-on, calling it The Great Rift.
Do you have a suggestion for the Wow of the Week? We're looking for space-related art, music, gadgets, quotes, fashion, burning questions, brief sci-fi passages, or anything else that will make our readers go "Wow!" Send us your idea by replying to any Downlink email or writing to [email protected], and please let us know if you're a Planetary Society member.