The Downlink • Aug 28, 2020
Mars approaches Earth, and Earthlings dream of going to Mars
You love space, now take action
This weekly newsletter is your toolkit to learn more about space, share information with your friends and family, and take direct action to support exploration. Anyone can subscribe at planetary.org/connect to receive it as a weekly email.
Fact Worth Sharing
The Hubble Space Telescope allows us to see deep into space and back in time. The farther away cosmic objects are, the longer it takes their light to reach us. When we look at distant objects in space, we are seeing them as they were in the distant past.
Mission Briefings

Hayabusa2's samples from asteroid Ryugu will return to Earth on 6 December 2020, Japan's space agency announced. The samples will land in southern Australia at the same military complex where the first Hayabusa spacecraft sent samples from asteroid Itokawa in 2010. Hayabusa2 itself will pass within 200 kilometers of Earth and fly on to visit another asteroid. Pictured: Hayabusa2 snapped this picture of Ryugu after collecting 1 of 2 samples in 2019. Hayabusa2's shadow can be seen, along with a dark splotch where the spacecraft's thrusters blew away lighter materials on Ryugu's surface. Image credit: JAXA et al.

NASA's James Webb Space Telescope passed two tests designed to make sure the spacecraft is ready for launch next year: an acoustic test blasted the observatory with sound waves to simulate the noise of liftoff, while a ground command test made sure Webb can power on and receive commands. Next up: vibration tests to make sure nothing shakes loose during the ride to orbit in October 2021.

China is seeking international partners for a lunar base planned for the Moon's south pole. Russia and the European Space Agency are interested; both are also participants in NASA's Artemis program. The base would initially be robotic but could support human visits in the early 2030s.

NASA announced astronaut Jeanette Epps will join the crew of a Boeing Starliner spacecraft scheduled to visit the International Space Station next year. Epps, along with astronauts Suni Williams and Josh Cassada, will stay aboard the station for 6 months. Boeing must first complete both an uncrewed and crewed Starliner test flight before the mission, under the terms of NASA's Commercial Crew Program.

China's Tianwen-1 spacecraft performed some initial health checks on its instruments and appears to be doing well as it cruises to Mars. The spacecraft, which consists of an orbiter and rover, is part of an international fleet of new Mars missions that launched in July and will arrive in February 2021.
From The Planetary Society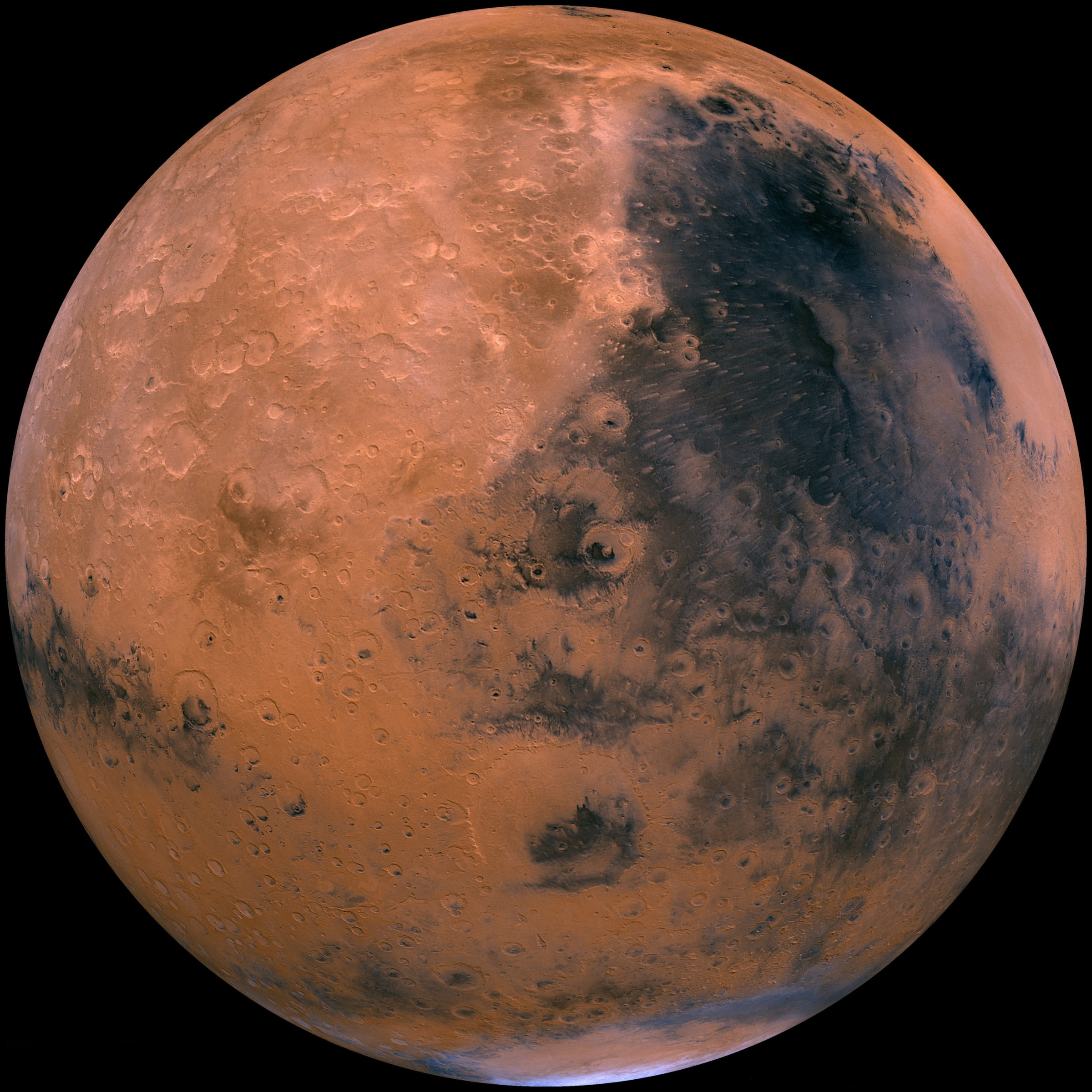 The annual Humans to Mars Summit will take place virtually this year from 31 August through 3 September. Wherever you live, you can join this exciting and informative conference to learn more about humanity's efforts to reach Mars. Planetary Society members and supporters get a 10% discount off full ticket prices with the promo code PlanetaryMars. Learn more and register here. Pictured: The Red Planet as imaged by NASA's Viking orbiter in 1980. Image credit: NASA / JPL / USGS.
This week The Planetary Society hosted a unique live event, bringing you folk musician Peter Mayer and his cosmically-inspired songs. Joined by Planetary Radio host Mat Kaplan, Peter also shared his thoughts on the meaningfulness of exploration and discovery. Watch the recording of this live event at planetary.org/live.
Speaking of Planetary Radio, check out this week's episode with astrophysicist and cosmologist Katie Mack. She joined host Mat Kaplan to discuss her new book, The End of Everything (Astrophysically Speaking), which explores 5 major scenarios for the big finish of the cosmos that scientists currently consider to be possible.
What's Up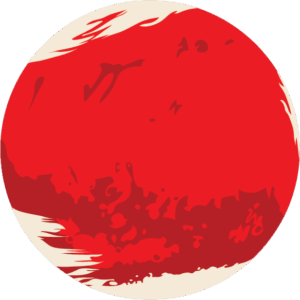 Mars continues to get brighter night by night as it nears the Earth. This week it's the second-brightest object in the evening sky, outshone only by Jupiter. You'll spot Jupiter and yellowish Saturn in the southeastern sky rising a couple of hours before Mars. In the pre-dawn sky, Venus shines very brightly.
Some Things Never Go Out of Style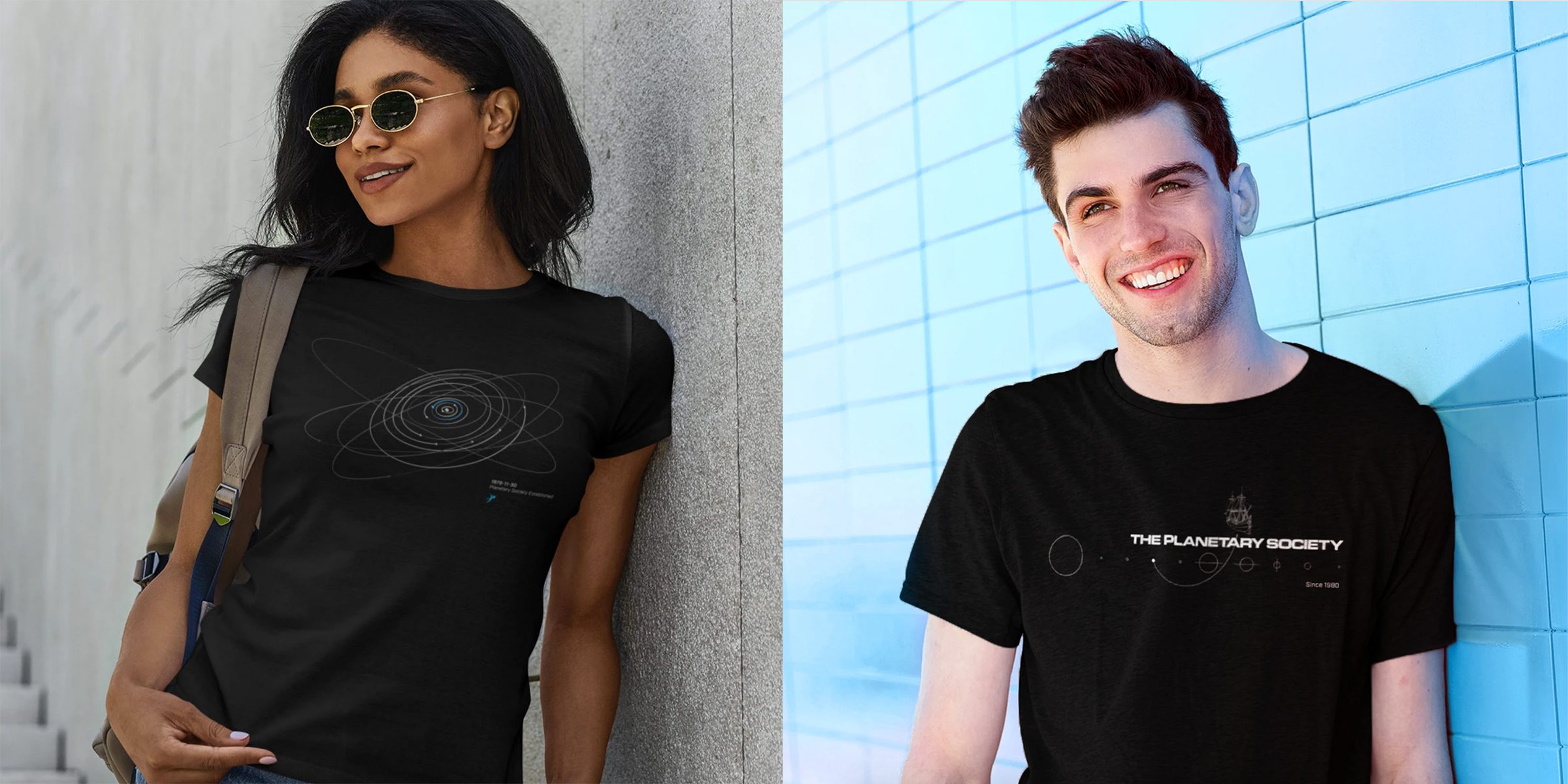 As The Planetary Society celebrates 40 years of empowering people to advance space exploration, we're inviting you to look back to our origins. Design nerds will love our original logo T-shirt, which dates back to our founding years. For the more cosmically-minded folks, we've got a T-shirt depicting the position of the planets on the date of our founding. Find these and lots more space gear in our online store. Every purchase helps advance our mission to explore worlds, find life, and defend our planet from asteroids.
Wow of the Week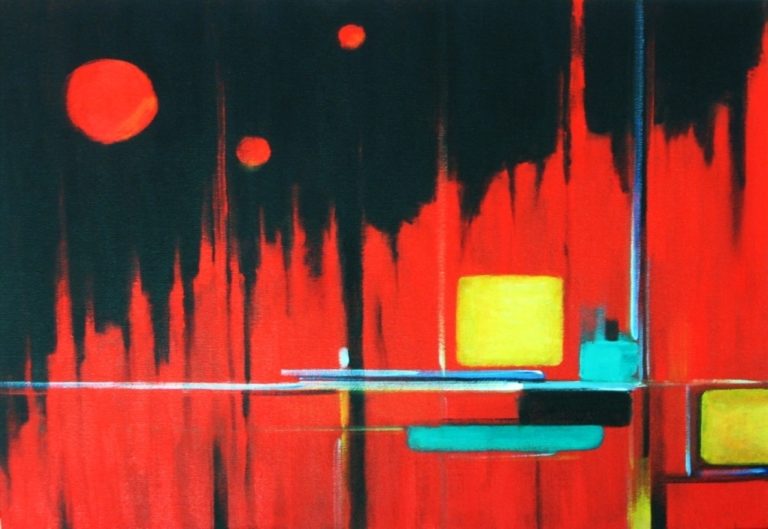 Planetary Society member Gerry Sperry created this week's Wow, an acrylic painting titled "Mi Casa en Marte (My Home on Mars)." Gerry is a charter member of The Planetary Society; he joined in 1982.
Do you have a suggestion for the Wow of the Week? We're looking for space-related art, music, gadgets, quotes, fashion, burning questions, brief sci-fi passages, or anything else that will make our readers go "Wow!" Send us your idea by replying to any Downlink email or writing to [email protected], and please let us know if you're a Planetary Society member.