The Downlink • Jul 24, 2020
Missions to Mars, and exoplanets caught on camera
Space Snapshot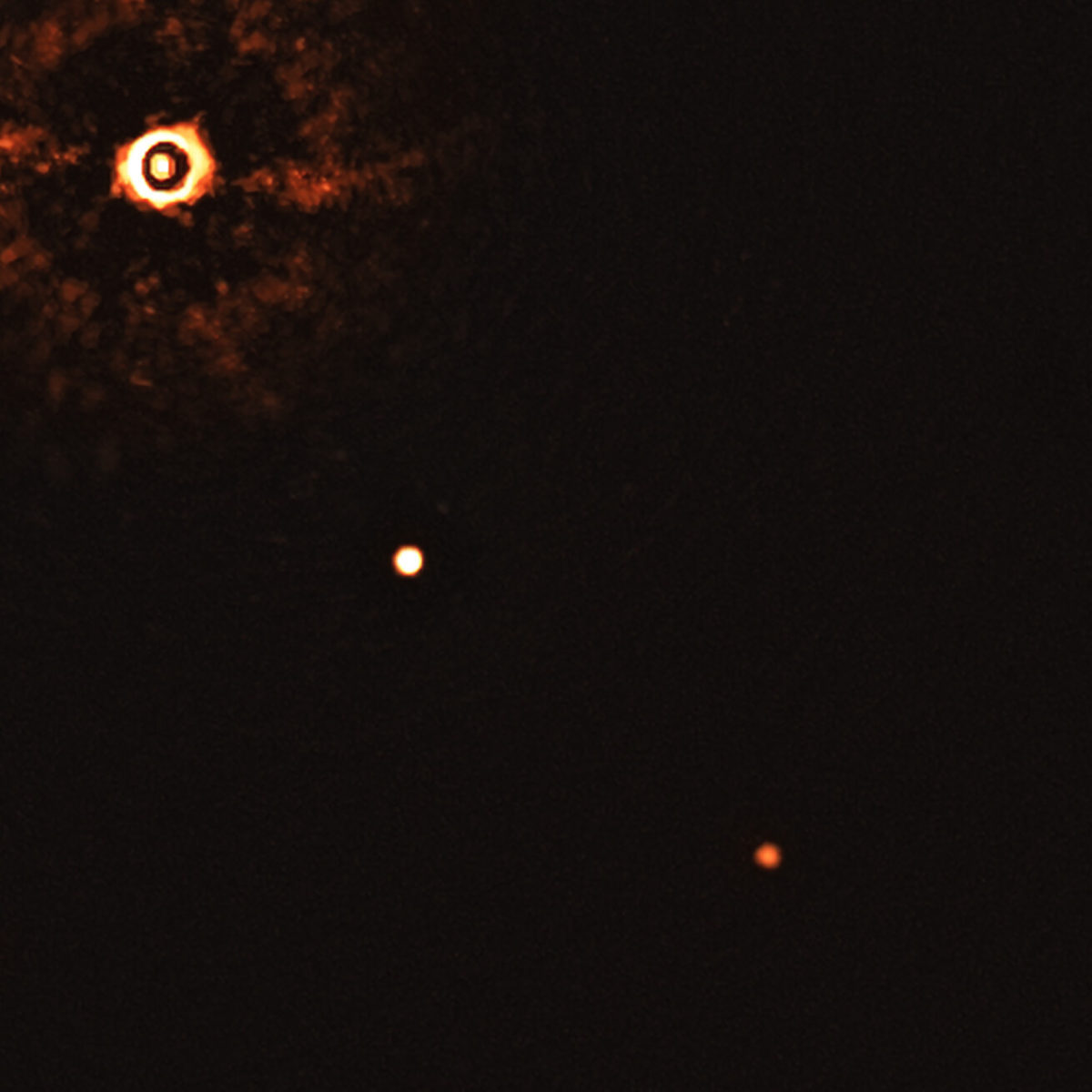 Scientists have captured a new image of 2 planets (pictured) orbiting a star 300 light-years away from Earth. The planets are gas giants like Jupiter and Saturn, and the star is similar to our own—at an earlier stage of evolution. The image was captured using the European Southern Observatory's Very Large Telescope in Chile. Learn more about why and how we study exoplanets. Image credit: ESO/Bohn et al.
You love space, now take action
This weekly newsletter is your toolkit to learn more about space, share information with your friends and family, and take direct action to support exploration. Anyone can subscribe at planetary.org/connect to receive it as a weekly email.
Mission Briefings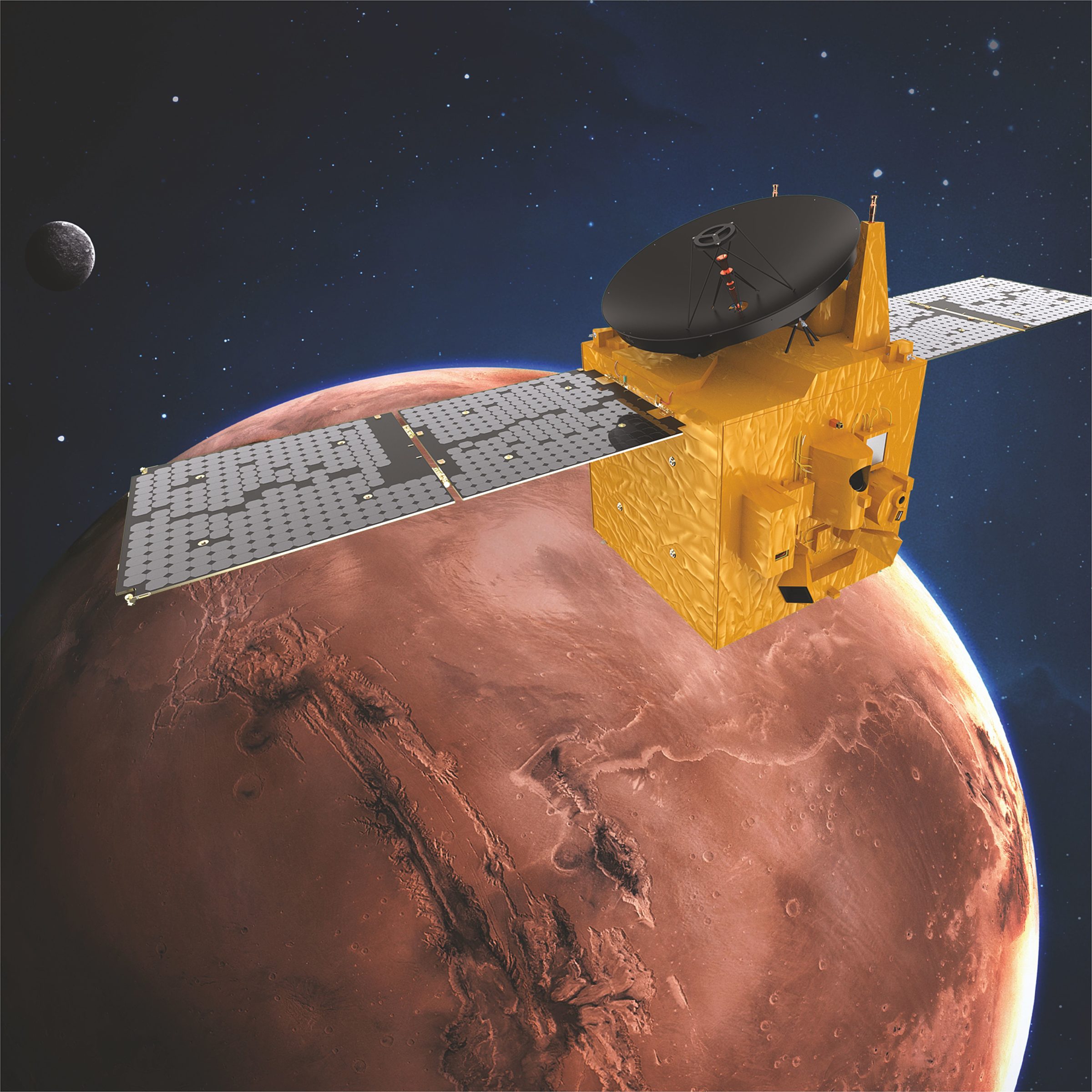 Two new missions are on their way to Mars. The United Arab Emirates' Hope spacecraft (pictured) successfully blasted off from Japan last Sunday, while China's Tianwen-1 orbiter and rover launched without a hitch on Thursday. Next up is NASA's Perseverance rover on 30 July. Learn more about all 3 missions at planetary.org/mars2020. Image credit: UAE Space Agency

NASA has delayed the launch of its James Webb Space Telescope (JWST) to Halloween 2021. The spooky schedule slip is blamed on the ongoing COVID-19 pandemic and technical challenges. JWST is a multipurpose, next-generation observatory that will enable a wide variety of astrophysics and planetary science discoveries.

The International Space Station's three-and-a-half-year power system upgrade is finished, after astronauts Chris Cassidy and Robert Behnken completed a spacewalk on Tuesday. Behnken and Doug Hurley launched on SpaceX's Crew Dragon in May and are expected to return to Earth on 2 August. Learn more about the International Space Station.
From The Planetary Society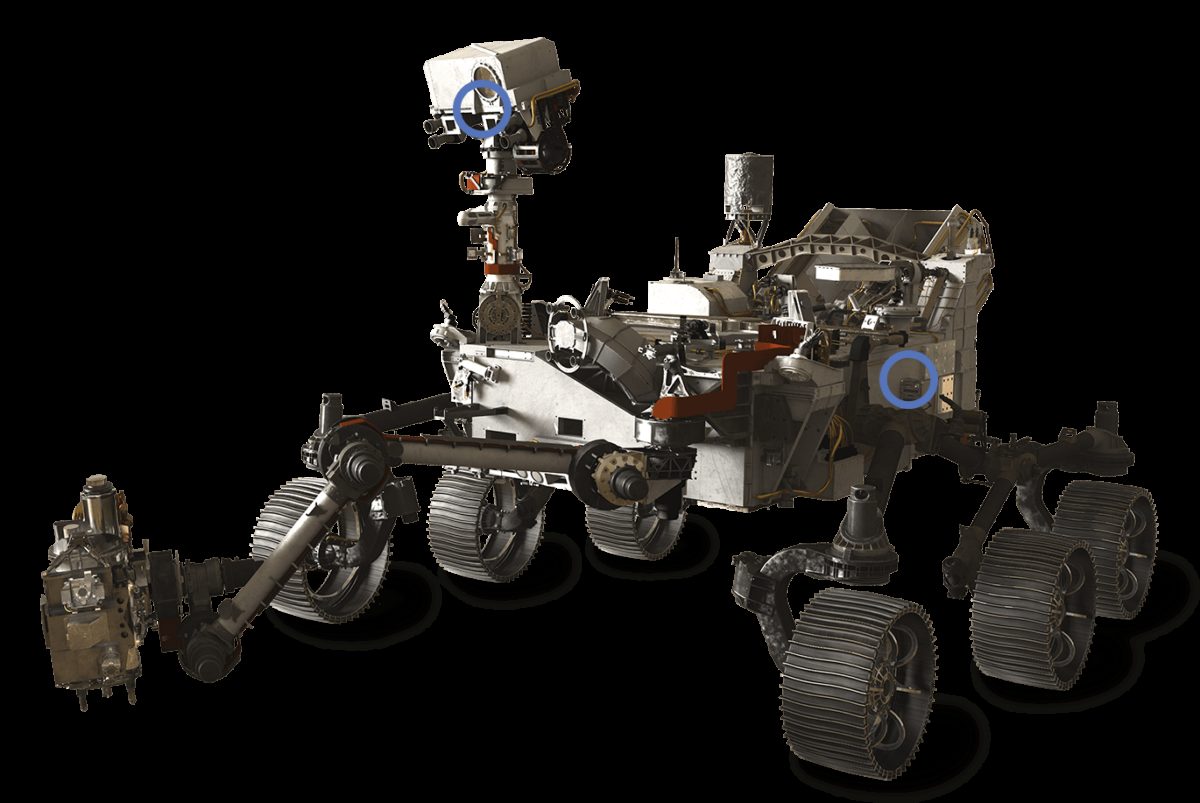 Ever wondered what Mars sounds like? The newest NASA Mars rover, which is scheduled to launch on 30 July, is equipped with two microphones that will record the sounds of Mars. Although this will be the first spacecraft to record Martian sounds, the idea for Mars microphones goes back a long way and has long been encouraged by The Planetary Society. Learn more about the Mars microphones and the history of trying to listen to the sounds of Mars. Pictured: NASA's Perseverance rover, with its two microphones circled in blue. Image credit: NASA / JPL.
As NASA's Perseverance rover gets ready to launch, we invite you to follow along with our Solar System Specialist Emily Lakdawalla on her recent visit to the Jet Propulsion Laboratory's clean room to see the rover before it got packed up for launch and chat with the engineers who built the robotic explorer. You can watch the launch of Perseverance live on our website.
This week's episode of Planetary Radio connects you with the team behind the United Arab Emirates' Hope spacecraft to learn more about this groundbreaking mission. Plus, dive deeper into comet NEOWISE and learn more about The Planetary Society's contributions to the latest planetary science decadal survey.
What's Up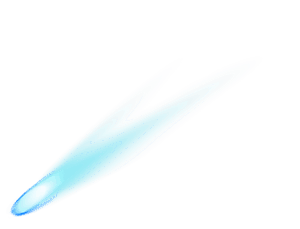 Comet NEOWISE continues to impress observers in the northern hemisphere this week, rising higher each night in the northwest. On the other side of the sky, Jupiter and Saturn are shining brightly for all the world to see.
Spacetime Swag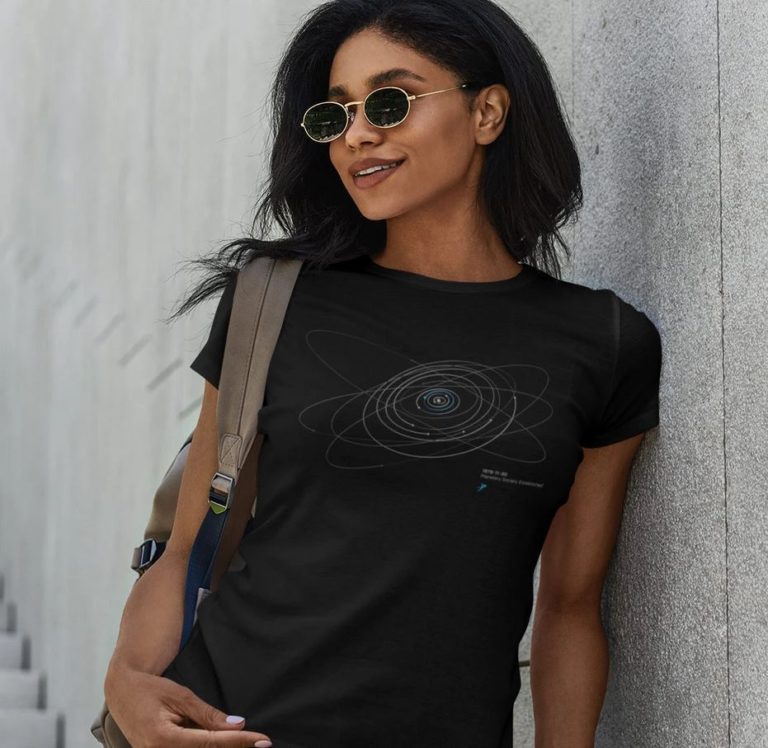 Who needs a calendar when you've got the solar system? Our newest t-shirt commemorates The Planetary Society's 40th anniversary with a look at the positions of the planets on the date of our founding, 11 November 1979. Every purchase from our online store supports our mission to explore every world on this shirt and beyond.
Wow of the Week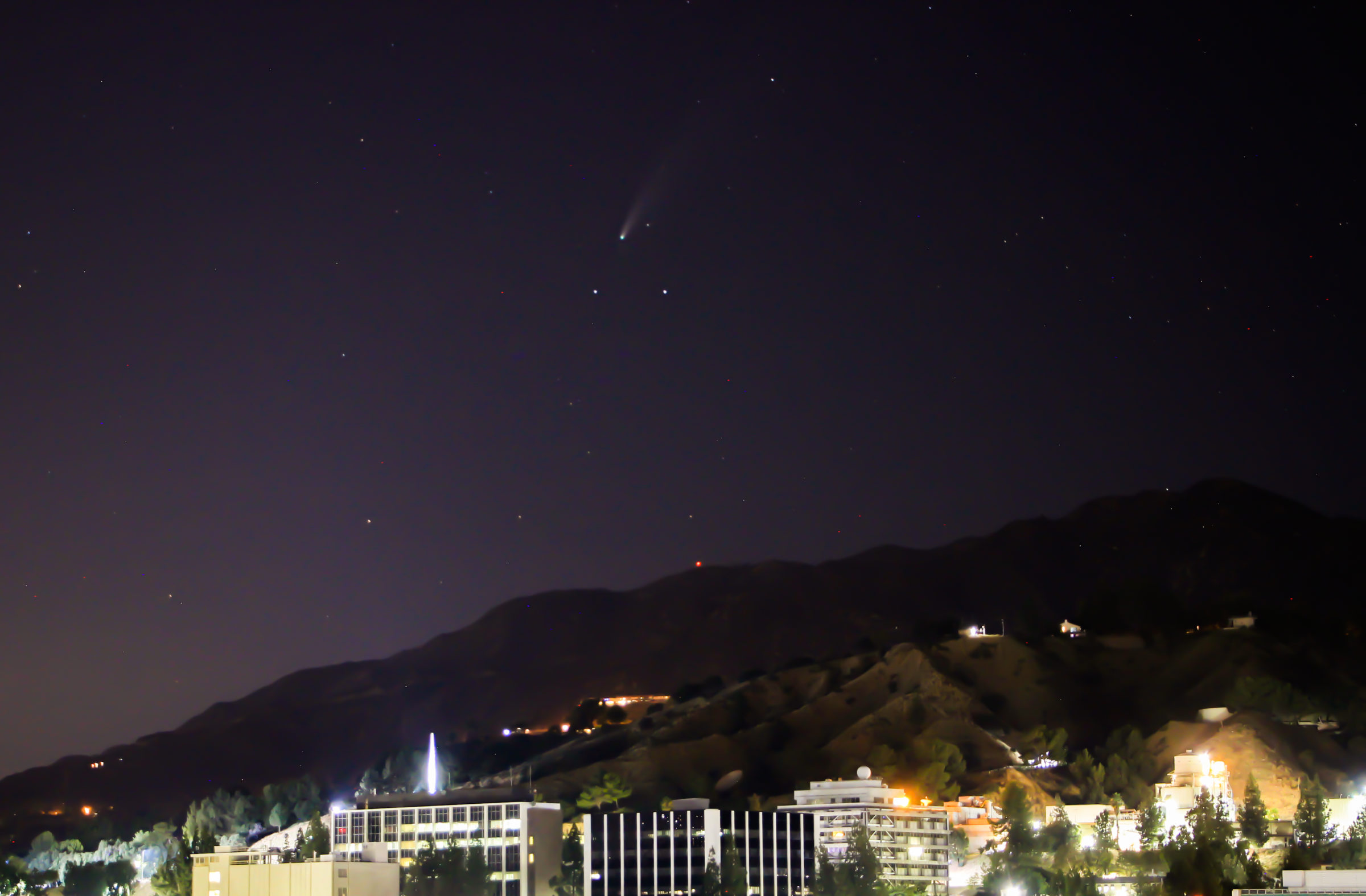 This week's Wow is a photo by our chief scientist Bruce Betts showing comet NEOWISE in the night sky over NASA's Jet Propulsion Laboratory (JPL) in Pasadena, California, just a few miles from The Planetary Society's headquarters. NASA's NEOWISE mission, which discovered the comet, is operated from JPL.
Do you have a suggestion for the Wow of the Week? We're looking for space-related art, music, gadgets, quotes, fashion, burning questions, brief sci-fi passages, or anything else that will make our readers go "Wow!" Send us your idea by replying to any Downlink email, and please let us know if you're a Planetary Society member.