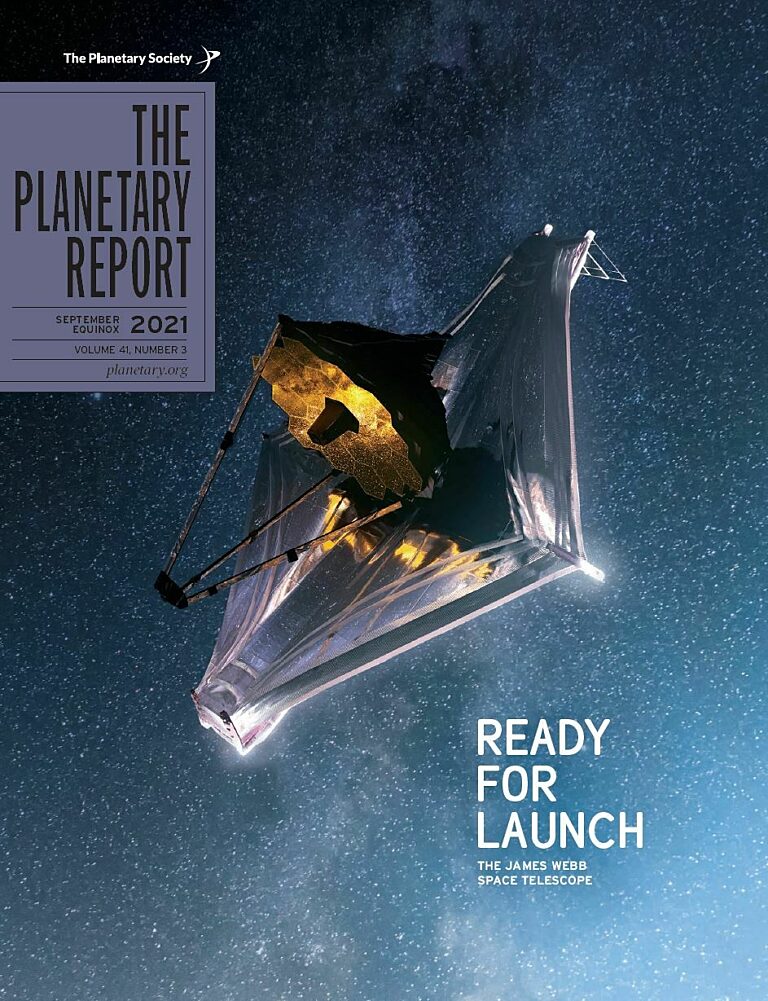 On the Cover: After three decades of planning, construction and delays, NASA's James Webb Space Telescope is finally ready for launch. This artist's concept shows Webb at a special location in space called L2, located 1.5 million kilometers (932,000 miles) from Earth. There, the Sun and Earth's gravity balance in a way that allows Webb to permanently keep the Sun, Earth and the Moon at its back while it observes the cosmos. Credit: NASA / Adriana Manrique Gutierrez
Download PDF
Features
September Equinox 2021
How space advocates came to the rescue of the Hubble Space Telescope in 2004.
Webb is the largest, most powerful, most complex and most expensive space telescope ever built.
Members helped us send letters to the U.S. Congress asking for increased funding for NASA's planetary defense efforts.
Your place in space
A few reflections on mighty reflectors: Looking forward to the next great space observatory
By Bill Nye, Planetary Society CEO

Ever since Galileo built his telescopes and observed the heavens, telescopes have empowered us to know more of the cosmos and our place within it. Along with the night sky, I hope you and your family have marveled at the breathtaking views from NASA's Hubble Space Telescope and the European Space Agency's Planck and Herschel telescopes, among others. Along with the sheer beauty of what they record, they've taught us much about the early universe and the leftover effects of the Big Bang.

After many delays, the James Webb Space Telescope is finally complete. As I write, it just has one final more or less routine launch-vehicle delay to wait out, but before the end of the year, it may be in space and gathering light at last. I hope you trust me when I tell you that it is going to be well worth the wait.

With longer wavelength coverage and higher sensitivity, JWST will be the key that unlocks the next secrets of the cosmos. It makes me reflect (that's a telescope pun, everyone) on words I heard The Planetary Society's co-founder Bruce Murray say from time to time. When asked, "Why are you all building this telescope? What are you going to see?" his answer would be something like, "We don't know what we're going to see. That's why we built it!"

This issue of The Planetary Report takes a close look at JWST. We explore how people everywhere will benefit from its cosmic point of view and look forward to what we hope to discover with great anticipation. As always, we'll show you new ways you can get involved as a space advocate in the coming months, and we'll celebrate the amazing impact you've made as a Planetary Society member.
Members on deck
Cosmic inspiration
By Barbara Fee Sheehan, a Planetary Society member and the artist whose painting "Revealing a Newfound Galaxy" is featured on the back cover of this issue
I have always been in awe of the heavens. When I was a little girl, my bed was right under a window, and I would put my pillow on the windowsill to watch the night sky, waiting for a shooting star. I would go to sleep thinking of the vastness of the universe.

In January 2015 at age 71, I came across the Hubble Space Telescope's 25th-anniversary photo "Pillars of Creation." I was fascinated by the incandescent brilliance of that photo. Having painted and sculpted since childhood, I immediately felt that I needed to try my best to capture the translucency of the dust and gases by blending and glazing my paints.

Once I had completed several works, I entered online competitions for space art. The European Space Agency encouraged me to contact the International Association of Astronomical Artists. I did so and was accepted into this wonderful group of nearly 200 space artists worldwide. Their art includes oils, acrylics, watercolors, digital art, sculpture, fabric, quilting, glass, clay, jewelry, space hardware art and even music, all with a common goal — celebrating the beauty of space! Subsequently, I joined The Planetary Society, broadening my exposure and linking me to like-minded people who are mesmerized and stimulated by the beauty of the cosmos. Now, with the pending launch of the James Webb Space Telescope, space artists like myself will have a stupendous new source of inspiration.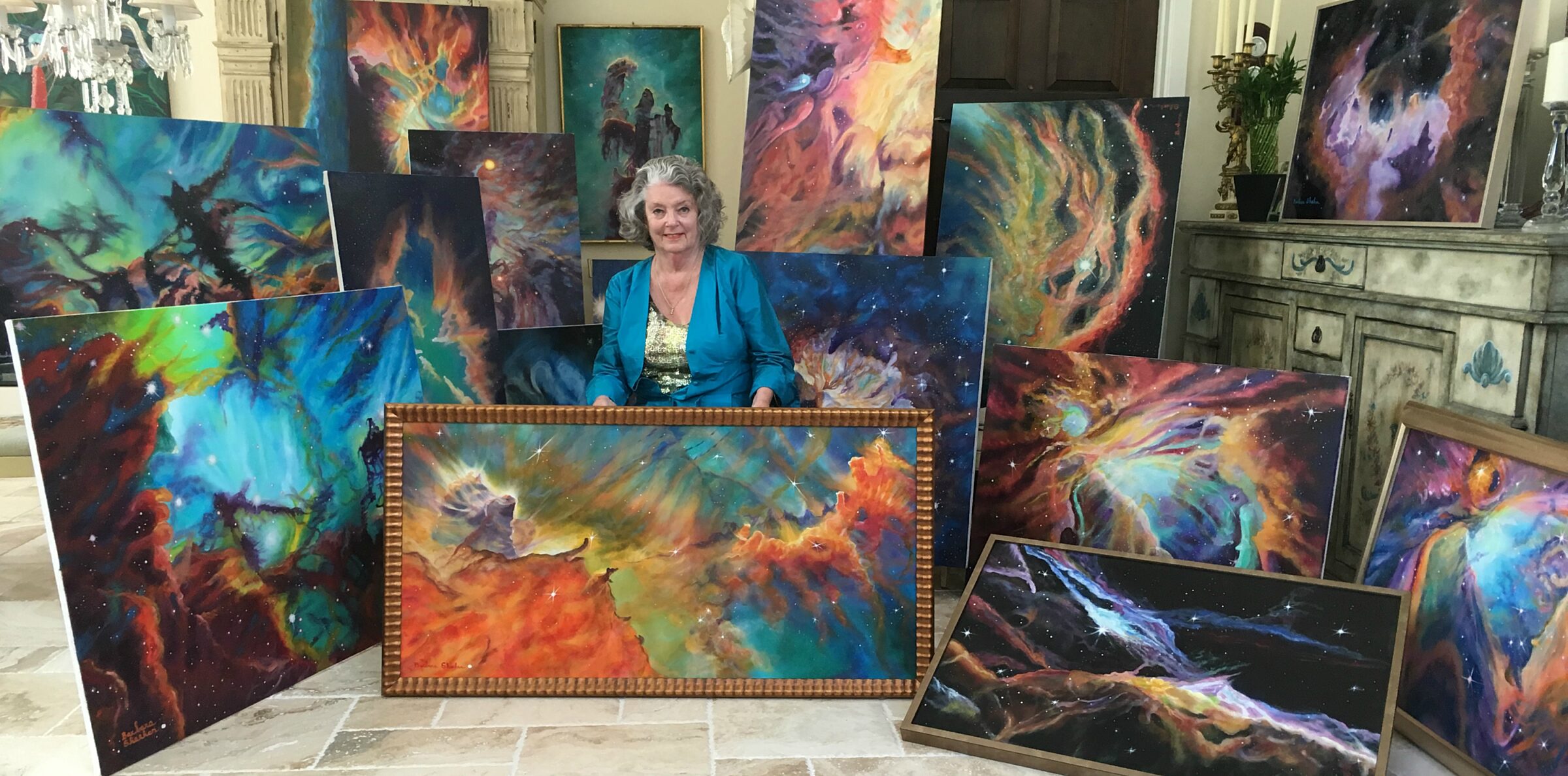 Get involved
Sail on, LightSail 2! Join the extended mission team
LightSail 2 is now on an extended mission to advance solar sailing! And we need your help to capture the science from this next phase and share its lasting impact with the world. Your support enables us to sustain daily operations, inform future solar sailing missions, and inspire the public through the creation of the LightSail exhibit at the Smithsonian's FUTURES exhibit this fall.
Give today and your gift will be matched up to $25,000! And if you make a gift of $100 or more, you'll receive an official LightSail 2 Extended Mission stitched fabric patch to wear with pride.
Visit planetary.org/extended to make your gift today.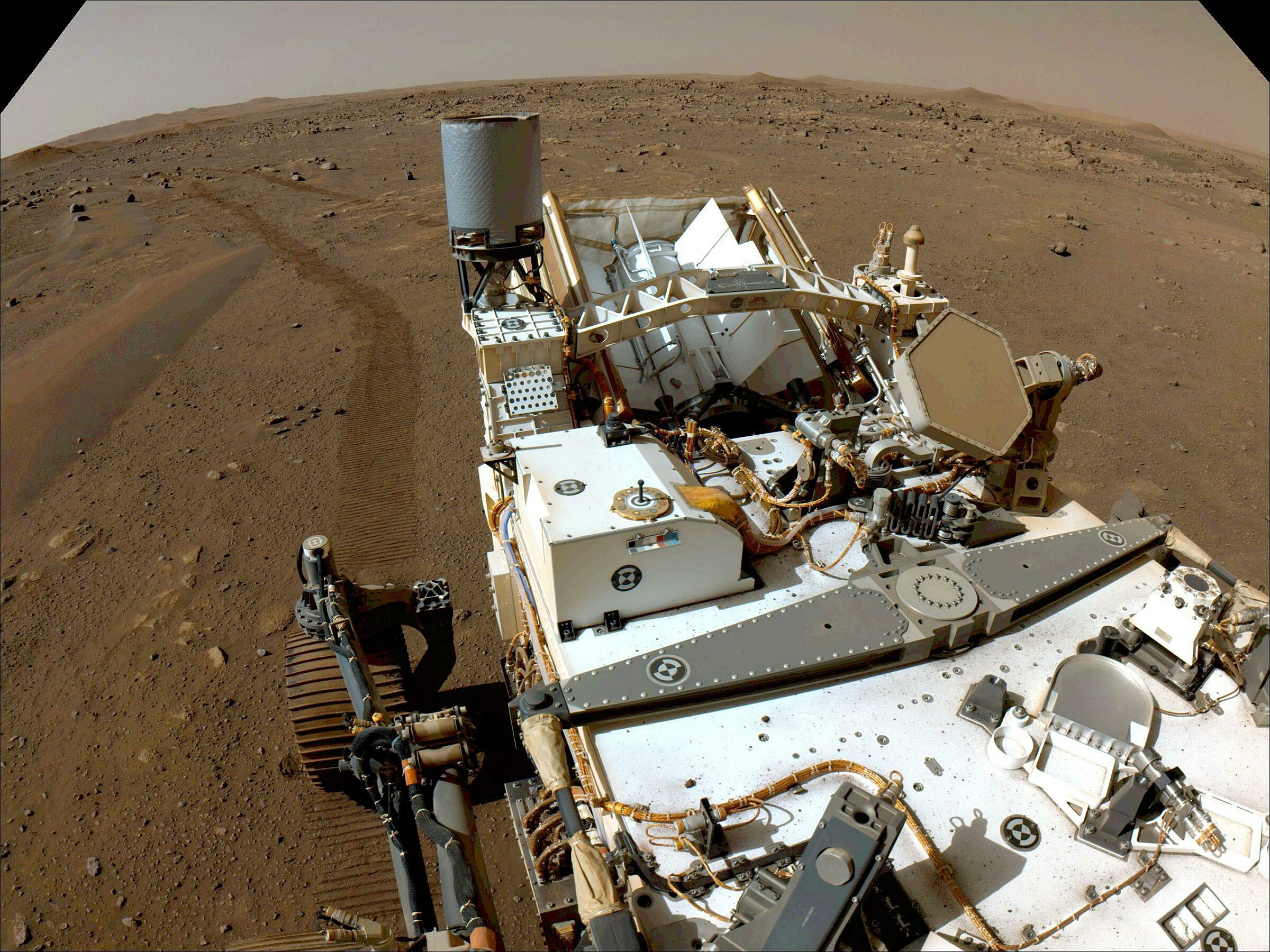 Advocates, unite!
Planning for The Planetary Society's annual Day of Action is officially underway. Join your fellow members in speaking up in support of space science, exploration and planetary defense. U.S. citizens can sign up to receive training and join us in taking direct meetings with Congressional representatives to urge them to support strong investments in NASA. Wherever you live, learn how you can participate in this global advocacy effort at planetary.org/dayofaction.
It's always a good time to give the gift of space

Whether you're planning ahead for holiday shopping or just looking to get someone else as excited about space exploration as you are, Planetary Society gift memberships are the way to go. Visit planetary.org/gift to share the passion, beauty and joy of space with someone you love.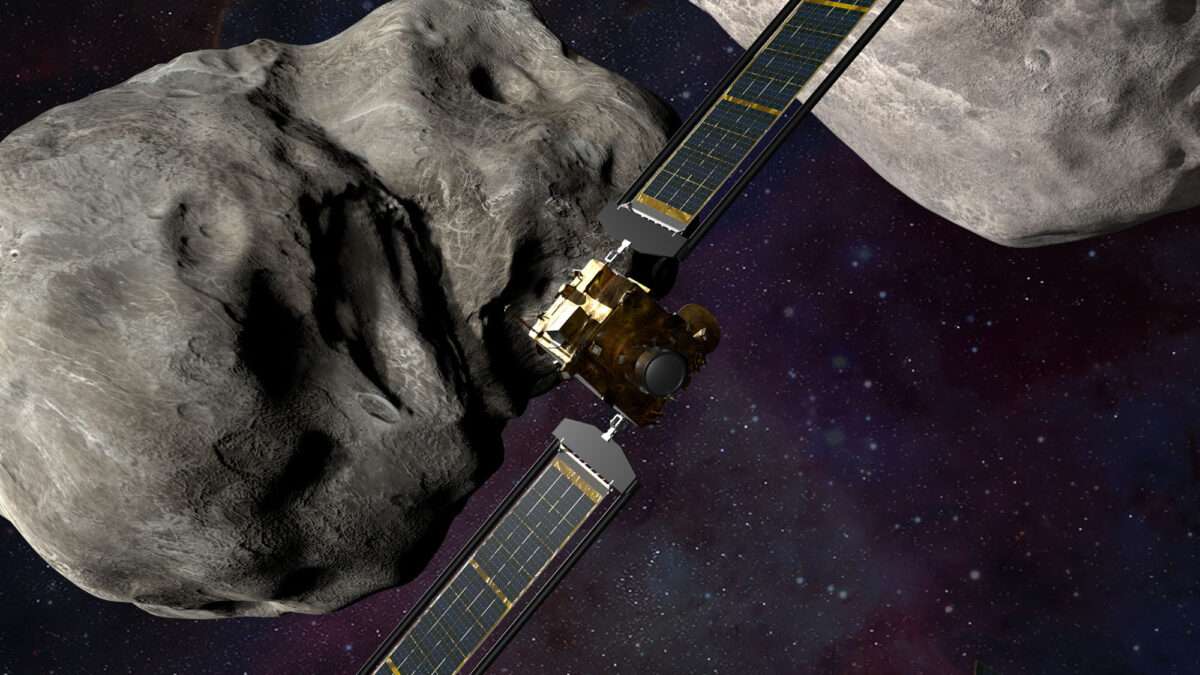 Lock in your launch plans
Several exciting missions are launching in the coming months, and there's nothing like a good launch party! Whether in person or remotely (since we're all pros at remote get-togethers now!), get your friends and family together to celebrate these exciting moments in space history. Brush up on your knowledge beforehand at planetary.org/space-missions and you'll have great conversation material as the countdown ticks away.
NASA's Lucy mission will be the first spacecraft to visit a group of asteroids called Trojans that share Jupiter's orbit around the Sun. Lucy will visit seven Trojan asteroids between 2027 and 2033 and will make a bonus visit to a main-belt asteroid in 2025. Lucy will launch from Cape Canaveral, Florida, on an Atlas V rocket, with a 21-day launch window opening on October 16, 2021.

The James Webb Space Telescope is currently slated for a November 2021 launch. This epic, $10 billion dollar observatory has been in development since 1996, so tensions will be high as it takes flight from French Guiana aboard an Ariane 5 rocket. Be sure to tune in to this momentous launch and make sure your popcorn is popped! It's going to be a real nail-biter.

NASA's Double Asteroid Redirection Test (DART) is a planetary defense mission to test the kinetic impactor technique to change the motion of an asteroid in space. While dates aren't yet finalized, the launch window for the mission begins November 24, 2021. DART will launch aboard a SpaceX Falcon 9 rocket from Vandenberg Air Force Base in California, and after more than a year of travel, it will intercept the asteroid Didymos' moonlet in late September 2022.

Stay tuned for launch date announcements and join us for live broadcasts of all these launches at planetary.org/live.
What's up?
Gear up for the Geminids
By Bruce Betts, Planetary Society Chief Scientist

Super-bright Venus is in the west in the early evening. Bright Jupiter and yellowish Saturn move toward Venus in the evening sky as the months pass until they make a compact line in the evening west throughout December. Mercury is visible low in the pre-dawn east from mid-October to mid-November and is close to dimmer reddish Mars on November 10 very low to the horizon as Mars begins getting higher in the east as weeks pass. A nearly total partial lunar eclipse occurs on November 18/19, visible from the Americas to the eastern Pacific. A total solar eclipse on December 4 is visible from portions of Antarctica and the southern Atlantic Ocean. The Geminids meteor shower peaks on December 13/14. The Geminids is usually the best shower of the year with 100+ meteors per hour from a dark site, but a gibbous Moon will wash out dimmer meteors this year. For more night sky tips, you can always check out planetary.org/night-sky.
Random space fact
Even though the primary mirror of the James Webb Space Telescope has about six times the surface area of the primary mirror of the Hubble Space Telescope, the Webb mirror is much less massive — about 625 kilograms (1,375 pounds on Earth) compared to about 1,000 kilograms (2,200 pounds on Earth). Hubble's mirror is solid glass, whereas Webb's 18-segment primary mirror is made of lightweight beryllium with adjusters and a stiff frame.
Trivia contest
Our March equinox contest winner is Dan Court of Dorset, UK. Congratulations! The question was: For more than five years, the Japanese Akatsuki spacecraft has been orbiting and studying Venus. What does "Akatsuki" mean in English? The answer: Dawn.

Try to win a copy of "Super Cool Space Facts" by Bruce Betts and a Planetary Radio T-shirt by answering this question: What was the James Webb Space Telescope called before being named for former NASA Administrator James Webb?

Email your answer to [email protected] or mail your answer to The Planetary Report, 60 S. Los Robles Ave., Pasadena, CA 91101. Make sure you include the answer and your name, mailing address and email address (if you have one). By entering this contest, you are authorizing The Planetary Report to publish your name and hometown. Submissions must be received by December 1, 2021. The winner will be chosen in a random drawing from among all the correct entries received. For a weekly dose of "What's Up?" complete with humor, a weekly trivia contest and a range of significant space and science fiction guests, listen to Planetary Radio at planetary.org/radio.
Astronomical art
Barbara Fee Sheehan, "Revealing a Newfound Galaxy"
This painting by Planetary Society member Barbara Fee Sheehan depicts the James Webb Space Telescope along with her interpretation of what the faraway GN-z11 galaxy might look like. Sheehan is hopeful that the JWST may be able to observe GN-z11, the oldest and most distant galaxy known to us. Studying this galaxy that is 32 billion light-years away from Earth would yield new insights about the early ages of the universe.

Do you want to see your artwork here? We love to feature our members throughout this magazine. Send your original, space-related artwork to [email protected].
The Planetary Report • September Equinox 2021
Help advance space science and exploration! Become a member of The Planetary Society and you'll receive the full PDF and print versions of The Planetary Report.