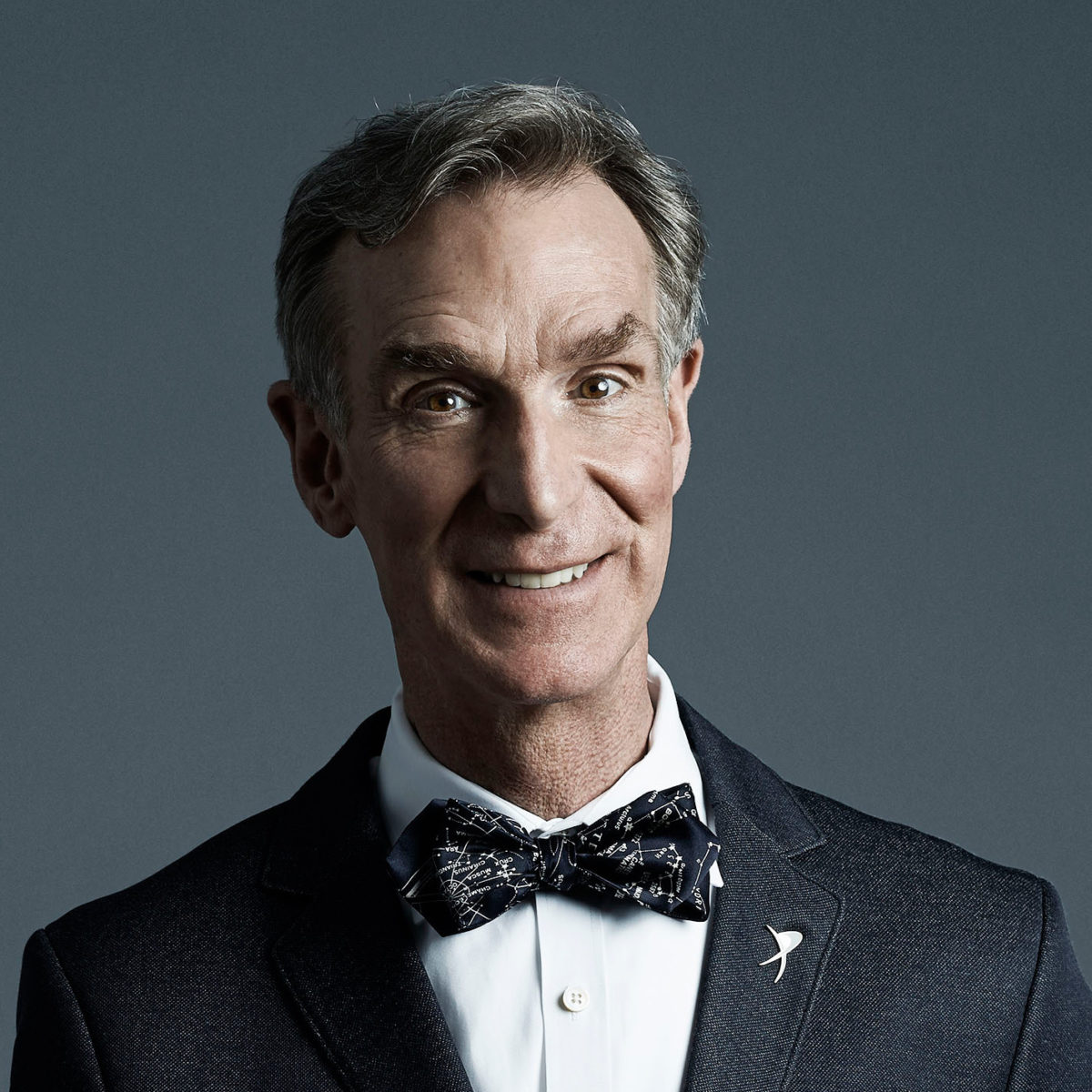 Bill Nye
Chief Executive Officer, The Planetary Society
+1-626-793-5100
Bill Nye is The Planetary Society's Chief Executive Officer (CEO). He has served as CEO since 2010, providing vision and guidance, leading key organizational decision making, and serving as the public face of The Society.

Why did Carl Sagan form The Planetary Society? Carl Sagan said,
Along with serving as CEO of the world's largest independent space interest group, Nye is also an internationally renowned and award-winning science educator, television presenter, mechanical engineer, science advocate, and author. He is best known as the host of the PBS children's science show Bill Nye the Science Guy, and for his many subsequent appearances in popular media as a science educator and advocate.
Nye joined The Planetary Society as a charter member when the organization was founded in 1980 and deepened his involvement over time. He joined the Board of Directors in 2005, taking on the role of President of the Board, and was elected to the position of CEO in 2010.
After earning a degree in mechanical engineering at Cornell University, Nye spent more than 20 years working as an engineer for the Boeing Corporation, Sundstrand Data Control (now Honeywell), and other engineering firms in the Seattle area. Drawing on his strengths in science and comedy, Nye went on to create, write, produce, and host the Emmy award-winning television show Bill Nye the Science Guy between 1993 and 1998. He continued his work in television with The Eyes of Nye in 2005 and Bill Nye Saves The World in 2017 and 2018. A documentary film about his life's work, Bill Nye: Science Guy, was released in 2017 to critical acclaim.
Nye has authored several books, including the New York Times Bestseller Undeniable, Unstoppable, and Everything All at Once. In addition to his many other activities, he travels the world and appears on television on a regular basis, sharing his views on the importance of science and space exploration, and inspiring people of all ages to change the world for the better.
Latest video
A new way to travel space - with Bill Nye Did you know there's a way for spacecraft to travel farther, faster, and maybe one day reach other stars? Bill Nye is here to teach you about the game-changing technology called solar sailing.
Latest Planetary Radio Appearances