The Downlink • Aug 21, 2020
Looking up at bright planets, asteroids, and burning trash
Space Snapshot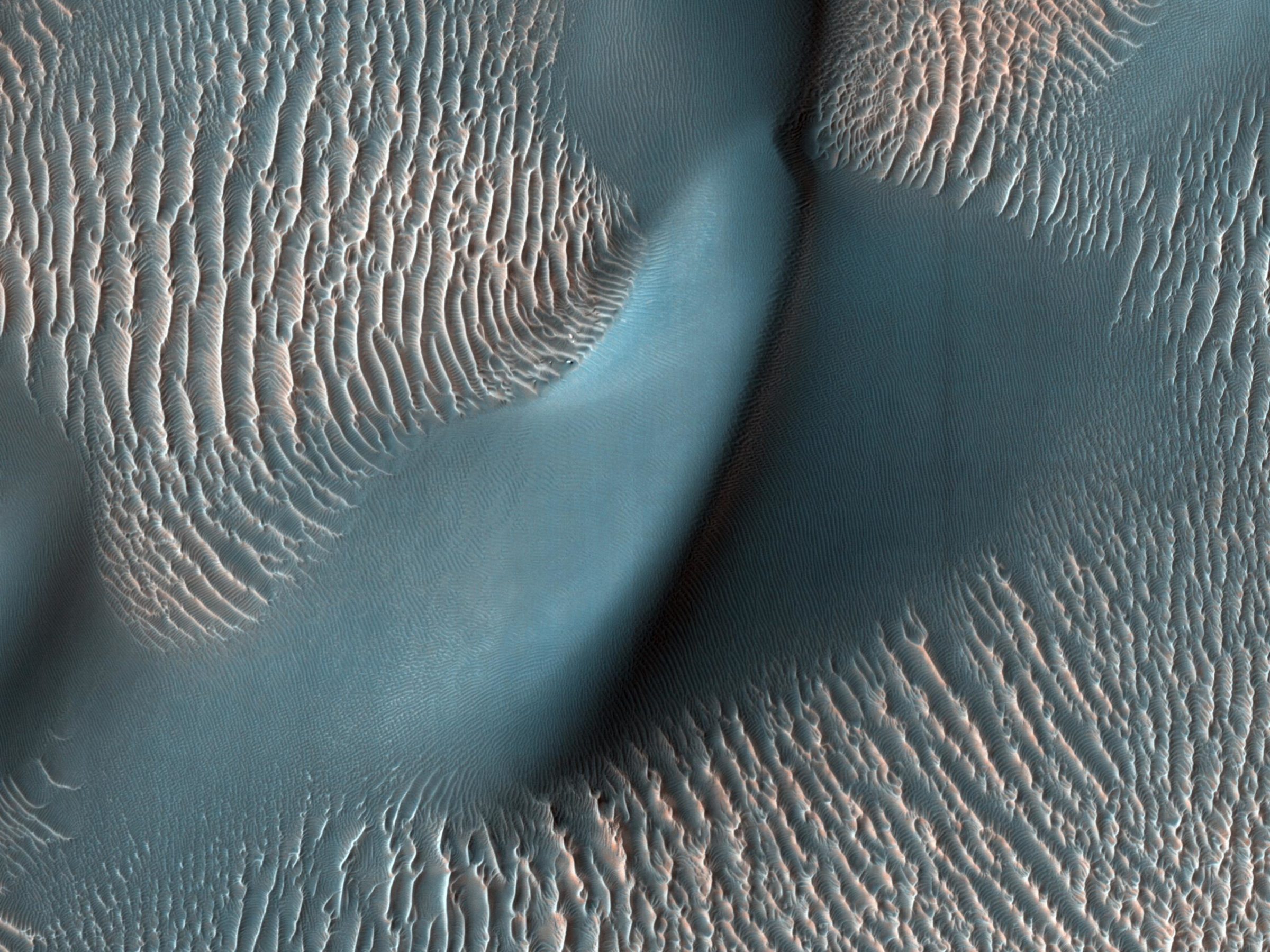 NASA's Mars Reconnaissance Orbiter recently celebrated 15 years since its launch. This spacecraft not only uses the most powerful high-resolution camera ever sent to Mars to take stunning images like this one (showing dunes and ripples in Proctor Crater), it also relays communications between surface missions and Earth and helps scout future landing sites. Image credit: NASA/JPL-Caltech/University of Arizona.
You love space, now take action
This weekly newsletter is your toolkit to learn more about space, share information with your friends and family, and take direct action to support exploration. Anyone can subscribe at planetary.org/connect to receive it as a weekly email.
Mission Briefings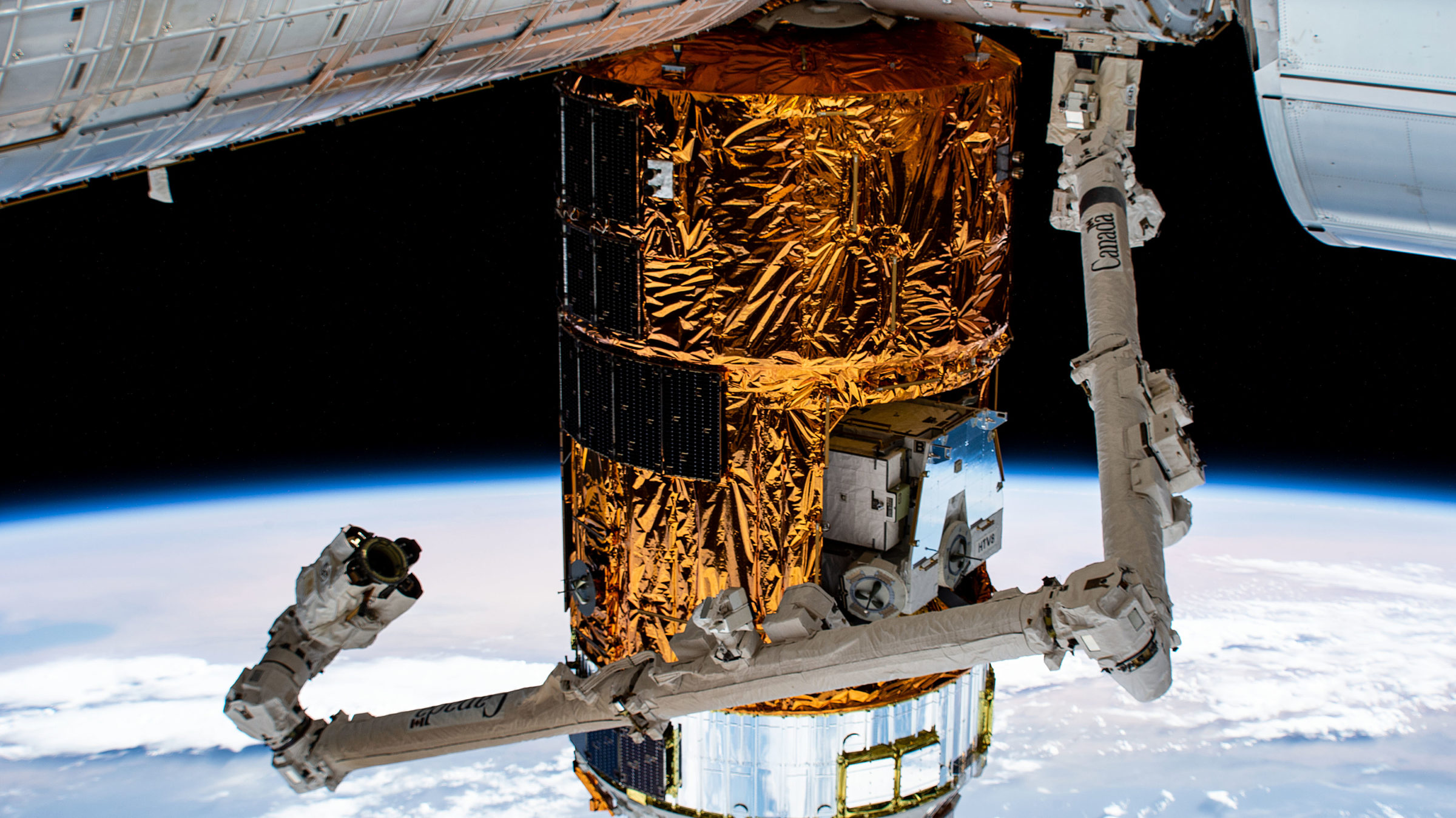 When you see a streak of light through the night sky, it's usually a meteor. Sometimes, it's just garbage. This past Tuesday an uncrewed Japanese cargo ship filled with trash (pictured) left the International Space Station and headed into Earth's atmosphere for destructive re-entry, burning up before reaching the surface. It was the final station departure for the series of spacecraft named Kounotori, which means "white stork." Japan's space agency JAXA plans to replace it with a new line of cargo vehicles that will debut in 2022. Image credit: NASA

NASA's Perseverance rover and the United Arab Emirates' Hope orbiter successfully made small adjustments to their trajectories to keep them on target for Mars. Both vehicles launched in July as part of a Mars-filled month and will arrive in February 2021. NASA also said the Ingenuity helicopter attached to Perseverance successfully charged its batteries. Ingenuity's goal is to demonstrate the feasibility of flying vehicles on other worlds. In 2034, NASA's Dragonfly spacecraft, an 8-bladed craft called a quadcopter, will explore Saturn's largest moon Titan.

The next flight of SpaceX's Crew Dragon vehicle is scheduled for 23 October 2020 and will carry 4 astronauts to the ISS. NASA's Shannon Walker, Victor Glover, and Mike Hopkins, as well as JAXA astronaut Soichi Noguchi, will join 3 crew members already aboard the station, maxing out the station's personnel complement at 7. NASA has long hoped to increase the number of people on the station at any given time to conduct more science; thanks to the agency's commercial crew program that's now possible.

NASA is setting up a review board to analyze its ambitious plan to return samples from Mars to Earth. The first step of that plan is already in progress, with the Perseverance rover currently coasting to Mars to collect samples. Despite advances in space technology, certain science questions—including whether or not a Mars rock sample contains signs of ancient life—can only be answered in Earth-based laboratories.
From The Planetary Society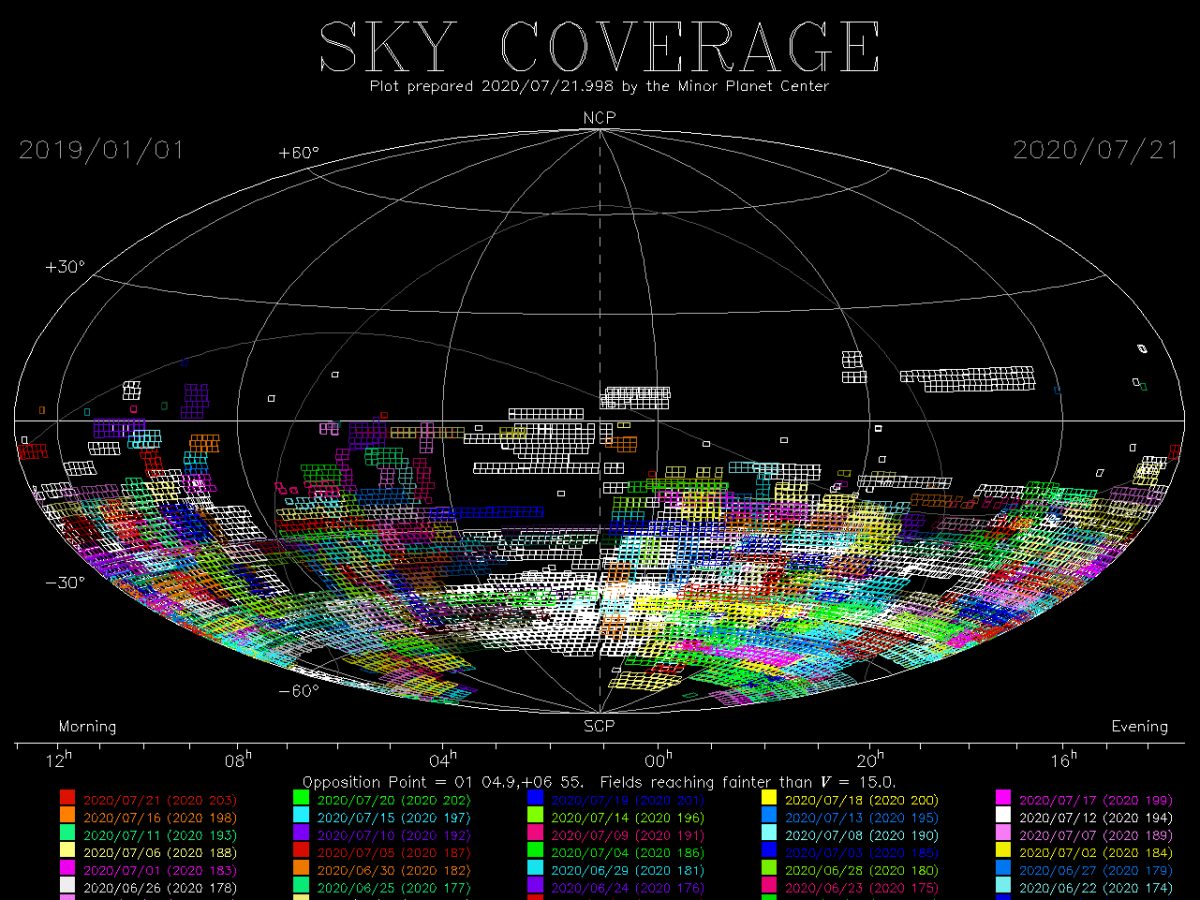 Thanks to Planetary Society members and supporters, our Shoemaker NEO Grant program is able to fund advanced amateur astronomers around the world who find, track, and characterize potentially dangerous space rocks. Learn what our grant winners have accomplished so far this year, and find out how you can help defend our planet. Pictured: Recent observations by the Observatório Campo dos Amarais in Brazil, which received a Shoemaker NEO Grant in 2019. These observations fill an important gap in observations below the equator. Image credit: Leonardo Scanferla Amaral
We're hiring! We're actively recruiting a Digital Community Manager. We're seeking someone with space science or science communication expertise who is savvy at using social media and online forums to discuss space exploration, answer audience questions, and authentically engage and activate followers. If you or someone you know is a good fit for this role, apply now.
What's Up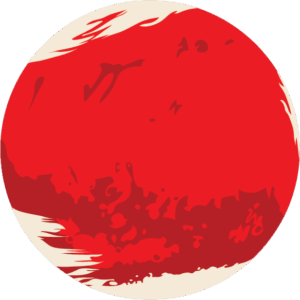 The planets are bright this week! Jupiter and Saturn shine in the southeastern sky in the early evening, joined by the Moon later in the week. Red Mars rises a little bit later in the evening and now shines brighter than the brightest star in the sky. Early risers can also find Venus in the pre-dawn sky.
Join Bill Nye for the Perseverance Rover Landing!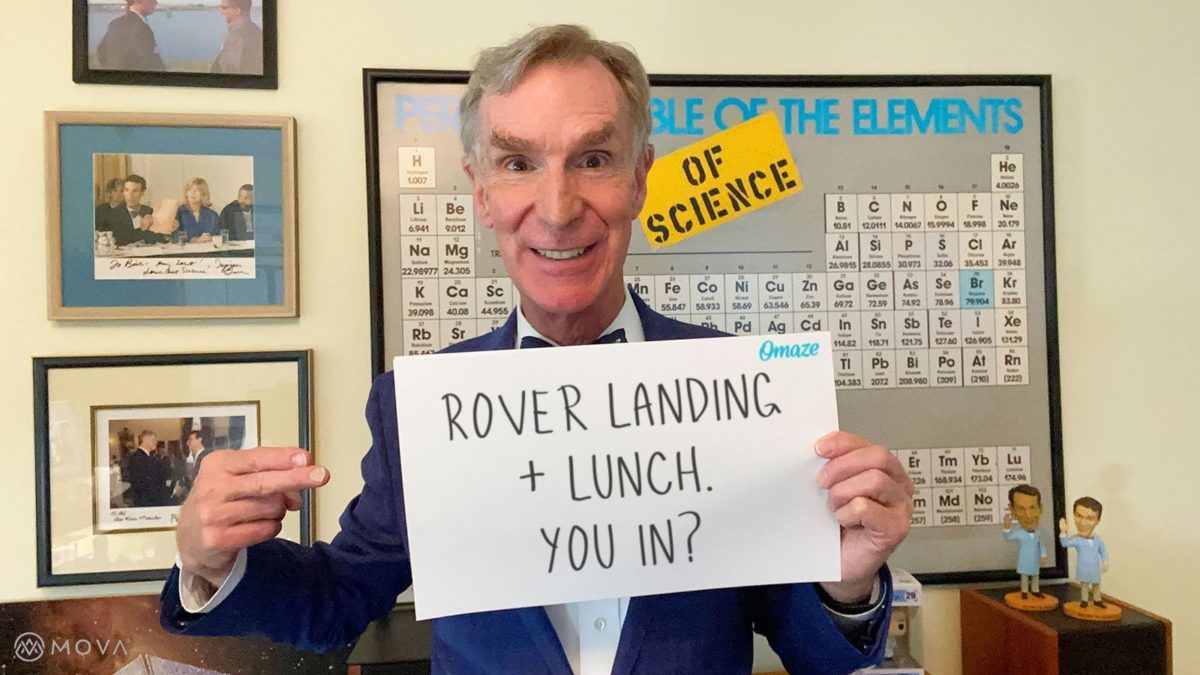 With NASA's Perseverance rover safely on its way to Mars, all that's left to do is wait and plan for how to celebrate its landing. For one lucky person, those plans are going to be extra special. We're partnering with Omaze to send one winner to Los Angeles to join Planetary Society CEO Bill Nye at a highly exclusive event to hear his commentary during Perseverance's monumental landing on 18 February 2021. Learn more and sign up here! Note: We're monitoring all travel restrictions and safety recommendations, and we'll provide updates accordingly.
Wow of the Week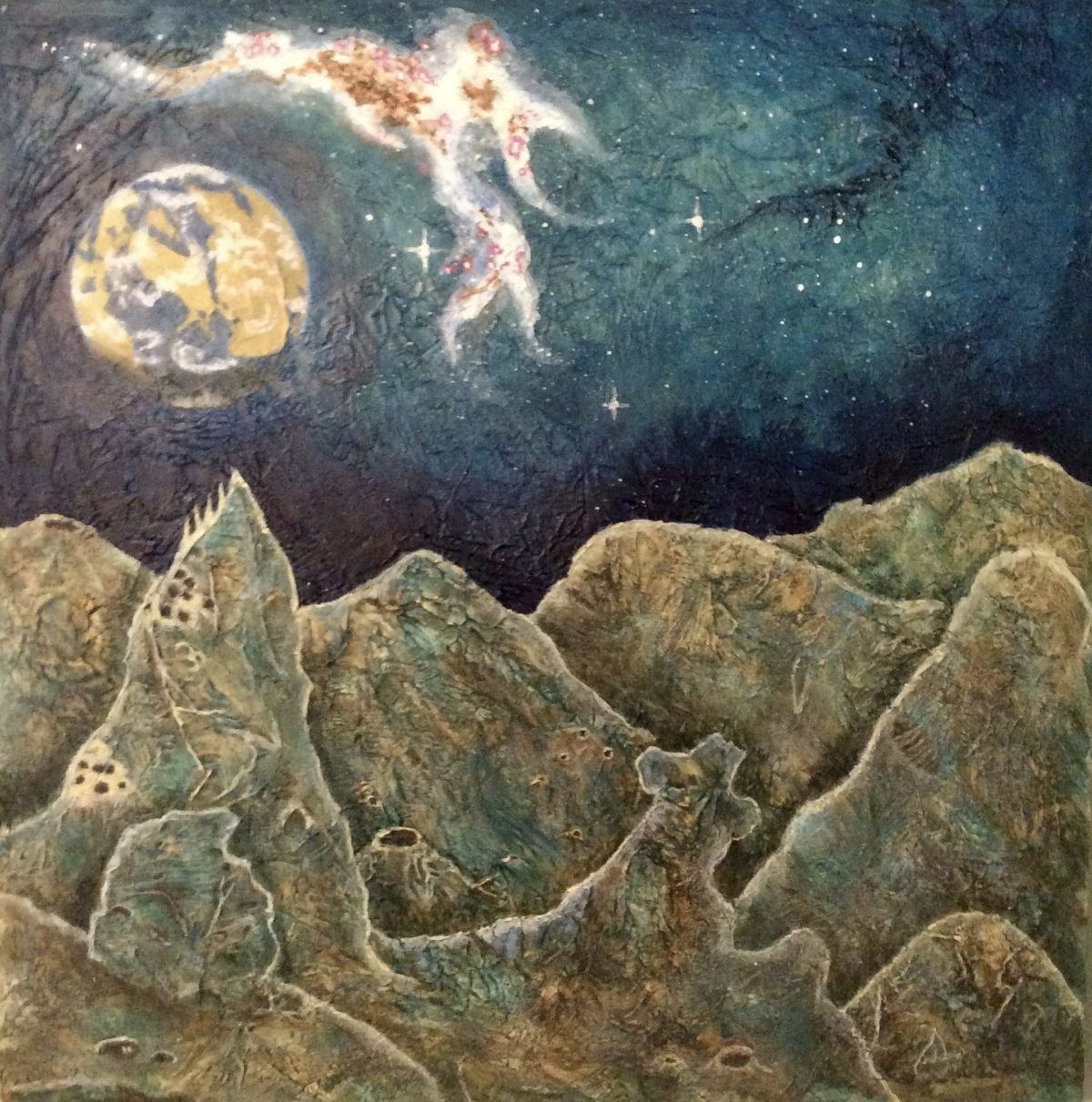 This week's contribution comes from Planetary Society member Terry Johnson of Elmhurst, Illinois. Terry has had a lifelong love of space, expressing this passion through artwork ever since he was a child. This piece, called The View from Thespium, shows an imagined moon, Thespius, orbiting an Earth-like exoplanet.
Do you have a suggestion for the Wow of the Week? We're looking for space-related art, music, gadgets, quotes, fashion, burning questions, brief sci-fi passages, or anything else that will make our readers go "Wow!" Send us your idea by replying to any Downlink email or writing to [email protected], and please let us know if you're a Planetary Society member.