The Downlink • Dec 30, 2022
Ending a year, looking to the future
Space Snapshot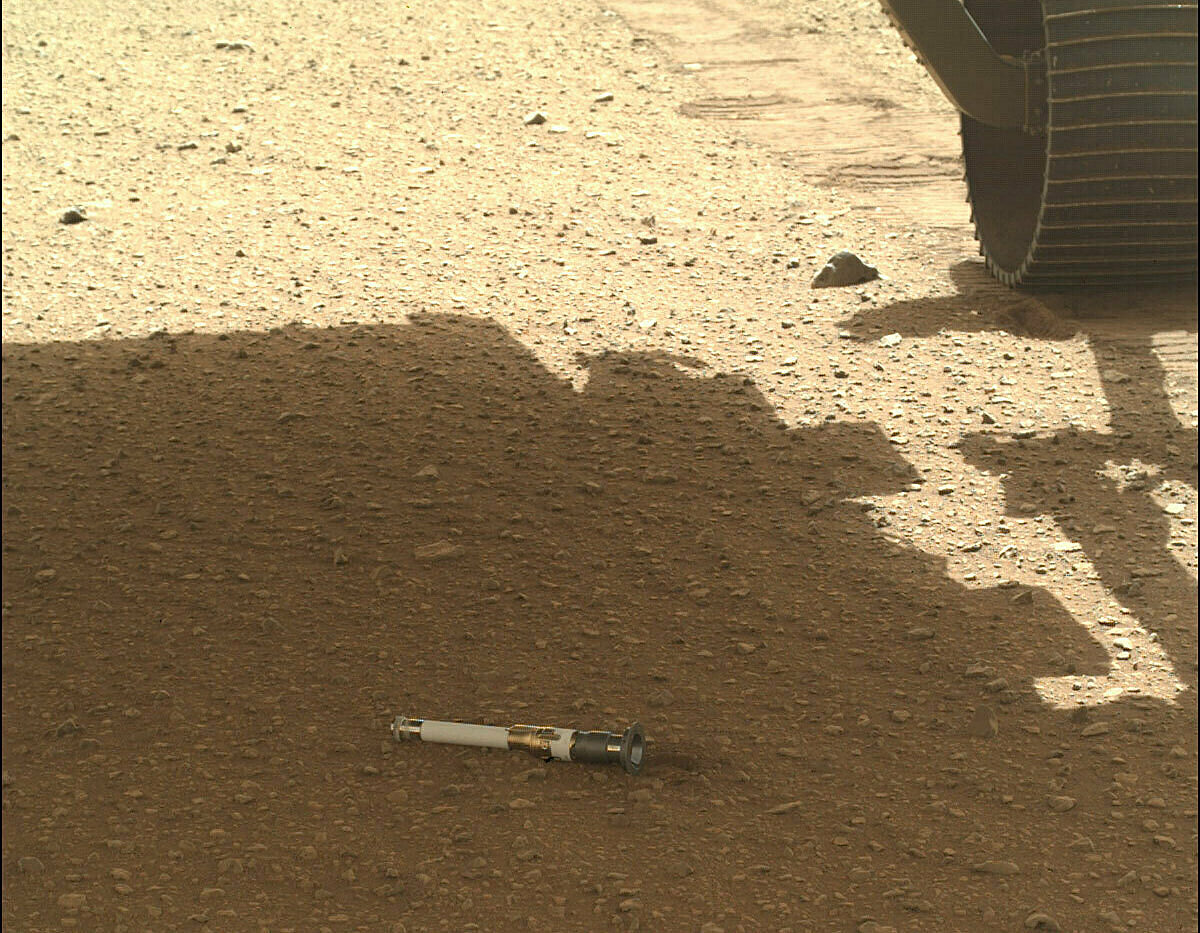 NASA's Perseverance rover recently captured this image of its first sample deposit. The titanium tube contains a chalk-size core of igneous rock collected from the Martian surface. The sample tube will be one of several considered for a journey to Earth as part of the joint ESA-NASA Mars Sample Return campaign. Image credit: NASA / JPL-Caltech / MSSS.
Mars Sample Return is a long, complicated process that depends on sustained funding for NASA, ESA, and other partners. If you want to do your part to make sure missions like this get done, make a year-end gift to The Planetary Society today. From now through Dec. 31, all gifts will be doubled up to $100,000.
Your support helps us advocate for missions like this, develop new exploration technologies, and share the joy of exploration with people around the world. Don't miss your chance to double your impact on space exploration in 2023 and beyond.
You love space, now take action
This weekly newsletter is your toolkit to learn more about space, share information with your friends and family, and take direct action to support exploration. Anyone can subscribe at planetary.org/connect to receive it as a weekly email.
Mission Briefings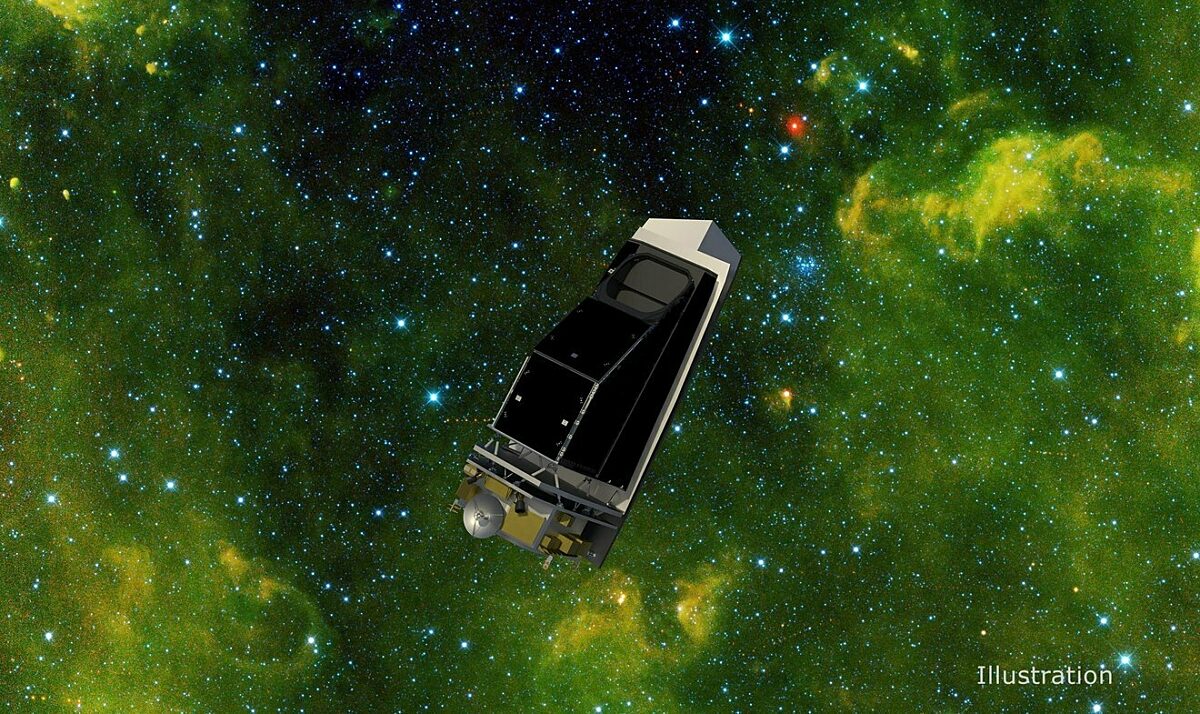 Construction of NEO Surveyor is underway. NASA announced last week that its asteroid-hunting space telescope is now being built at the Jet Propulsion Laboratory in California. The spacecraft will look for asteroids using infrared wavelengths that are less accessible to ground-based observatories. Illustration credit: NASA / JPL-Caltech / University of Arizona.

The U.S. Senate is looking to clean up orbital debris. A bill was passed to create the Orbital Sustainability Act, which would direct NASA and private partners to identify, catalog, and remove objects in Earth orbit that pose a threat to operational spacecraft, including space stations.

Light pollution is a growing problem for observatories. An international team of scientists recently conducted a study that found that nearly two-thirds of large observatories around the world experience enough light pollution to compromise their scientific productivity. The team provides recommendations for countermeasures that observatories and local governments can take.
From The Planetary Society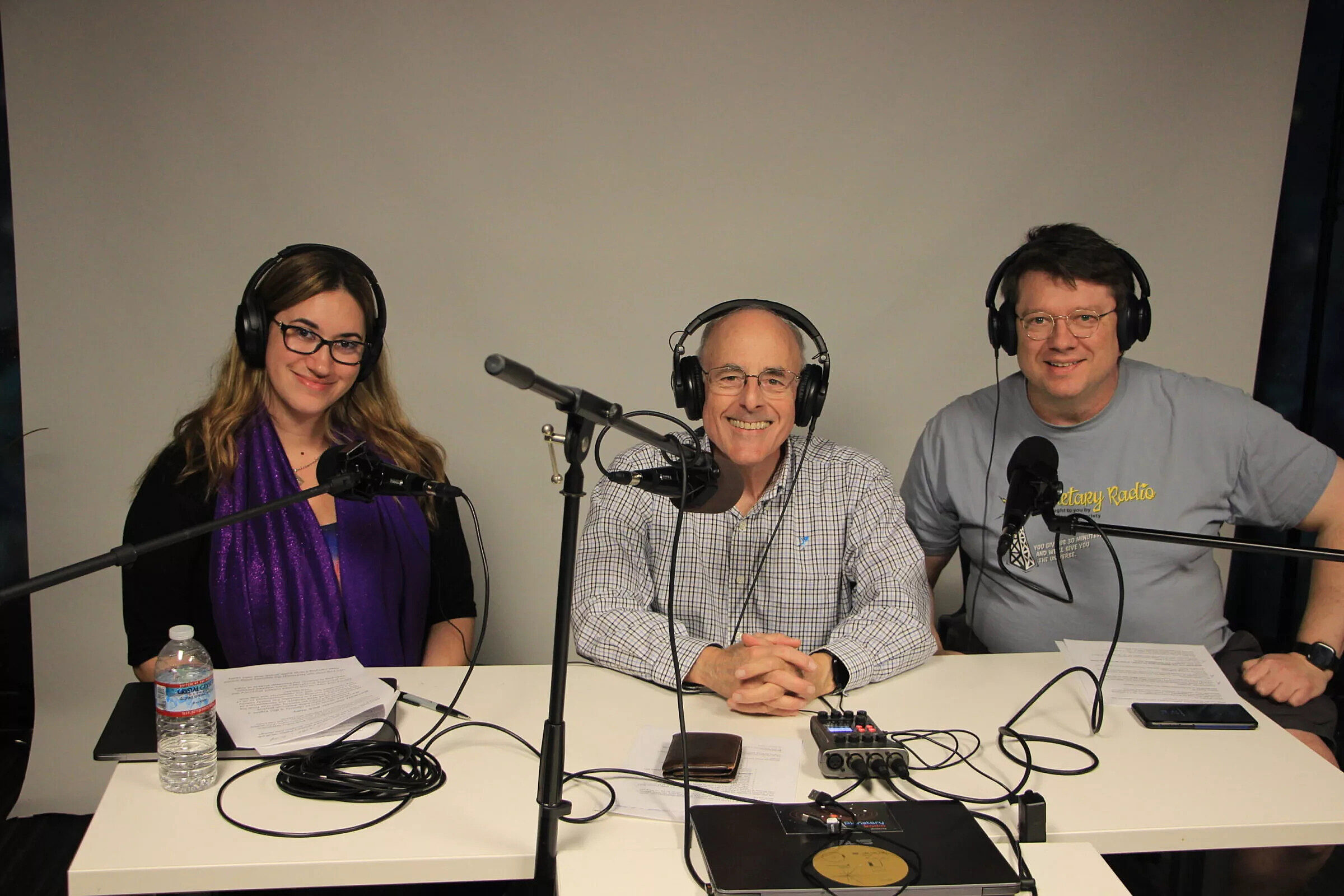 As the year draws to an end, so does an era of Planetary Radio. After 20 years as host, Mat Kaplan (pictured, center) has recorded his last episode of Planetary Radio. For his grand finale he welcomes several of his Planetary Society colleagues for a review of the past year's space exploration highlights. Starting next week, new host Sarah Al-Ahmed (pictured, left) will take over the mic. Although Sarah will bring her own new ideas to the show, she'll honor important Planetary Radio traditions like Bruce Betts' (pictured, right) weekly guide to the night skies.
What's Up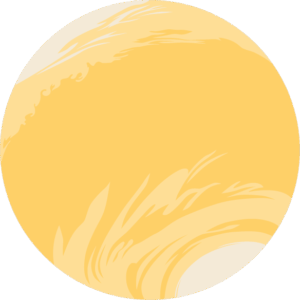 All the visible planets are up in the night sky again this week. Look for Mercury and Venus close together very low to the western horizon, setting shortly after the Sun. Bright Jupiter is high in the sky, with yellowish Saturn lower. Further to the east, look for bright, reddish Mars. The Quadrantid meteor shower peaks this week, overnight between Jan. 3-4. Unfortunately, the full Moon will make it harder to spot meteors. Find out what else January has in store in our guide to the month's night skies.
Wow of the Week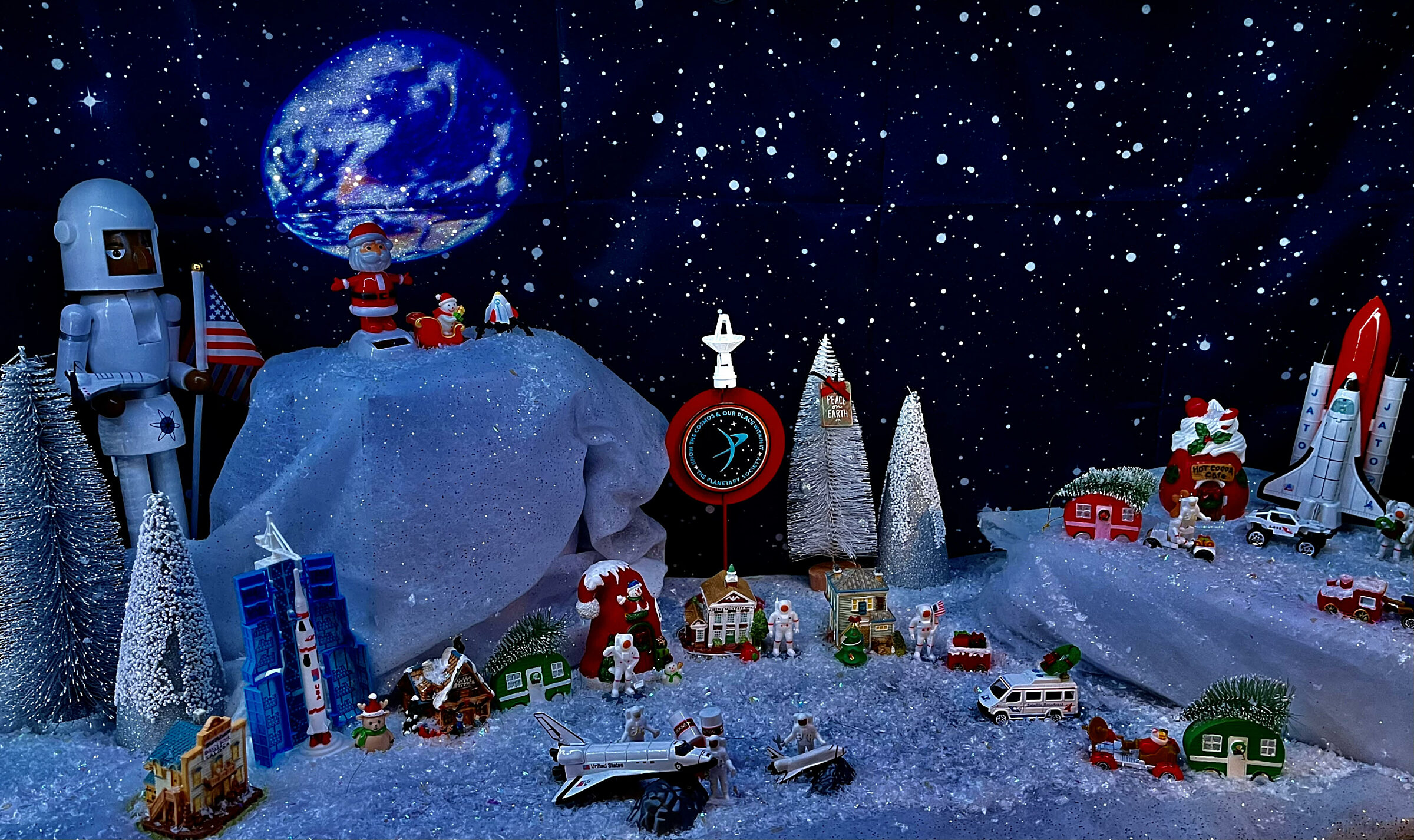 Planetary Society member Frances Valdivia sent us this photo of her space-themed holiday display. "Every year I choose a theme," said Frances, "and I create a Christmas Wonderland. This year I picked 'Holiday on the Moon.'"
The Planetary Society thanks each and every one of you for making space part of your life this year, and always. You all have a huge impact on space exploration, and you constantly impress and inspire us with your passion, creativity, and commitment to making a difference. We look forward to what the future has in store for this amazing, global community of space advocates and supporters.
Send us your artwork!
We love to feature space artwork in the Downlink. If you create any kind of space-related art, we invite you to send it to us by replying to any Downlink email or writing to [email protected]. Please let us know in your email if you're a Planetary Society member!