What's up in the night sky: October 2022
Welcome to our night sky monthly feature where we focus on easy and fun things to see in the night sky, mostly with just your eyes. This month, planets in the evening, a great square — and for some — a partial solar eclipse.
All Month. Three planets are visible all month, spread across the evening sky. Bright Jupiter is low in the East after sunset, with yellowish Saturn significantly above it. Reddish Mars rises in the mid-to-late evening and is brightening as the Earth and Mars grow closer in their orbits as Mars approaches opposition (the opposite side of the Earth from the Sun) on December 8. Mars is high in the sky in the pre-dawn.
All Month: The bright reddish star Aldebaran is not far from the much brighter, reddish Mars.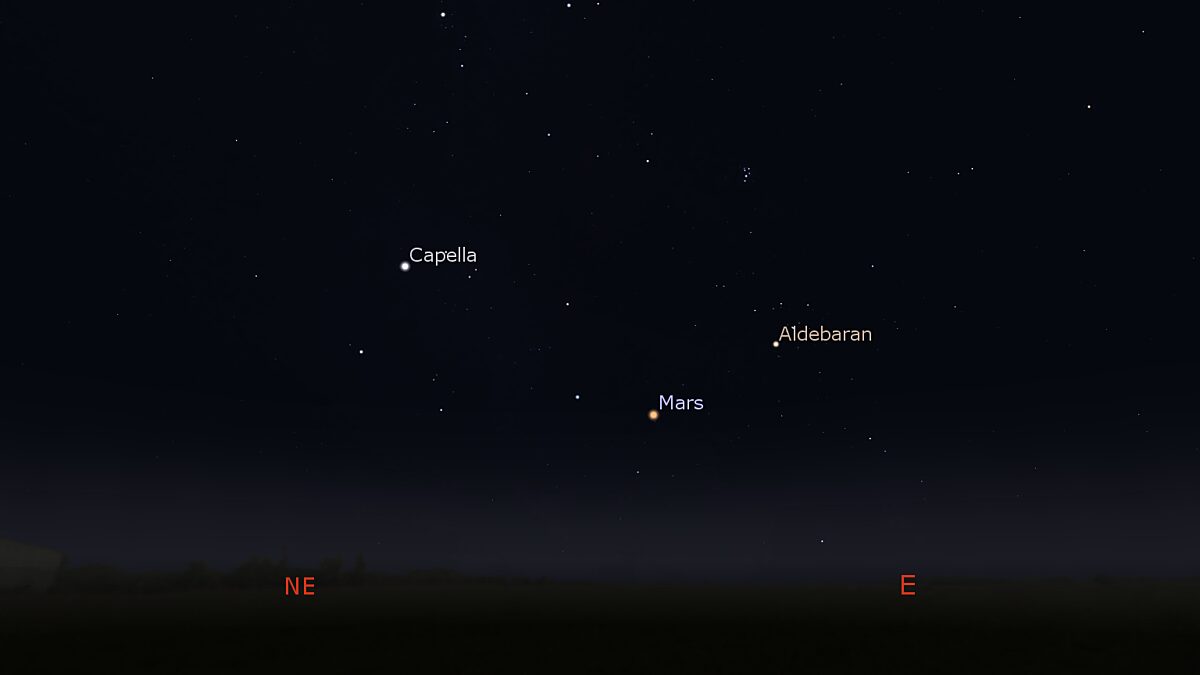 All Month: The constellation Pegasus is a fun one to learn as it hangs out all month near very bright Jupiter. It is most recognizable for four bright stars that form the appropriately named asterism, the Great Square of Pegasus.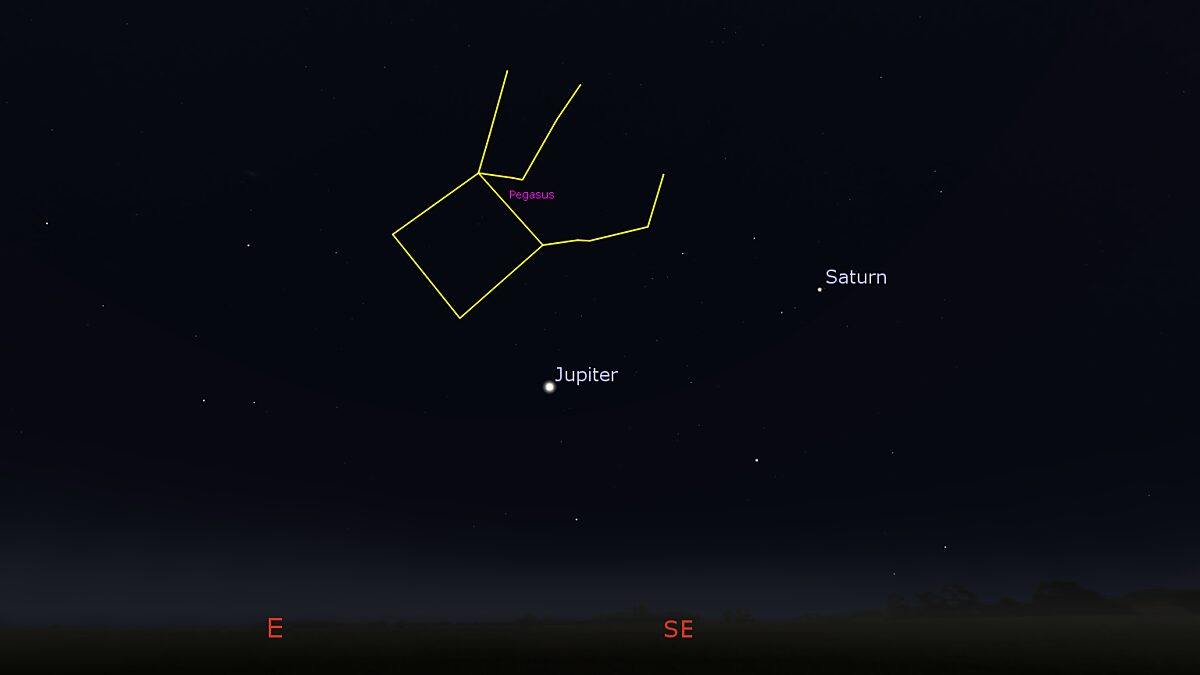 October 5: The Moon is near Saturn.
October 8: The Moon is near Jupiter.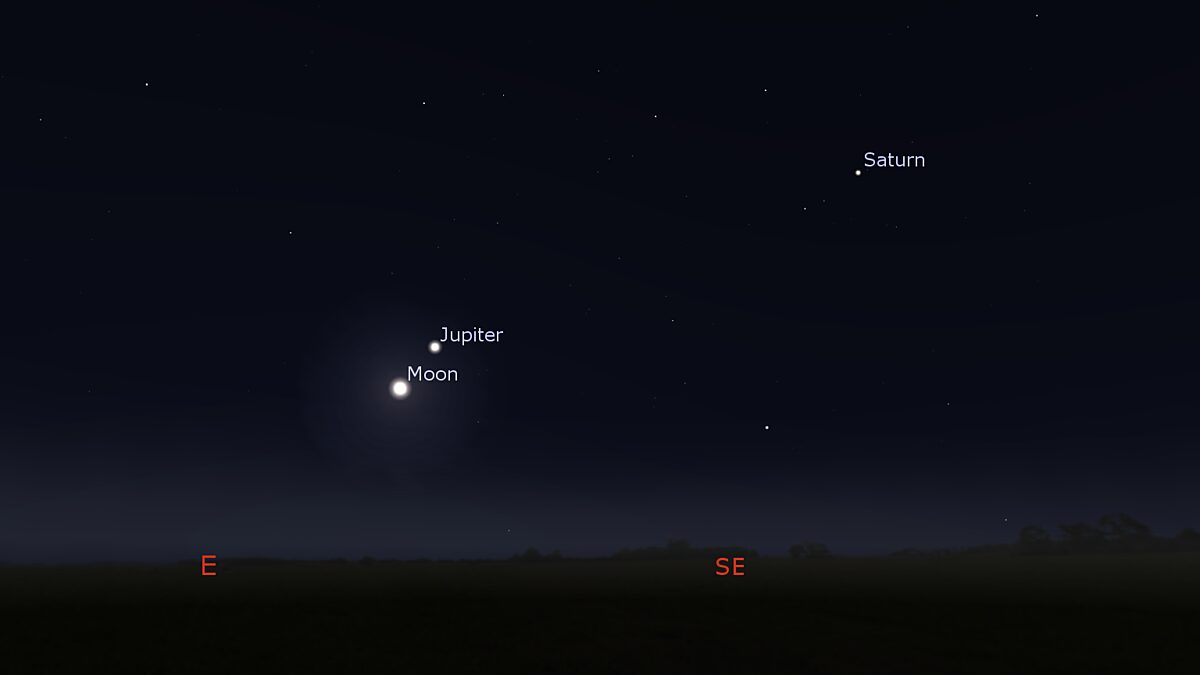 October 8: Mercury is as high as it will get this apparition, but still very low in the pre-dawn East.
October 9: Full Moon
October 14: The Moon is near Mars.
October 20/21: Orionids Meteor Shower peak. The Orionids produce up to 20 meteors per hour from a dark site. It is caused by debris left by Comet Halley. The Moon is a crescent coming up late in the night so should not be a big factor in visibility.
October 25: Partial Solar Eclipse visible in most of Europe, southwestern Asia, and northeastern Africa. The Moon will cover part of the Sun. Warning: direct viewing without proper eye protection can damage the eyes.
You can get weekly sky updates as well as weekly trivia and Random Space Facts in the What's Up segment of Planetary Radio.
*Our notation #/# means that event is true before and after midnight on one night; for example, October 11/12 means the night that starts on the 11th through the morning of the 12th.
Our journey to know the cosmos and our place within it starts right outside our windows, in the night sky. Get weekly reports on what's visible and learn how to become a better backyard observer.