What's up in the night sky: January 2023
Welcome to our monthly night sky feature where we focus on easy and fun things to see in the night sky, mostly with just your eyes. This month: four planets are in a long line across the evening sky, there is a meteor shower, and Venus and Saturn get very close together in the sky.
All Month: In early January, super bright Venus is very low in the west after sunset with yellowish Saturn above it and very bright Jupiter above Saturn. During January, Saturn drops lower and super-bright Venus rises up as the days pass. They are close together but low to the western horizon on Jan. 22. Over the following days, Saturn drops out of sight while Venus keeps rising.
All Month: If you follow an approximate line through Venus and/or Saturn to Jupiter and take it high in the sky, you'll find bright reddish Mars in a region with many bright stars. Mars is gradually dimming as Earth and Mars move farther from each other in their orbits.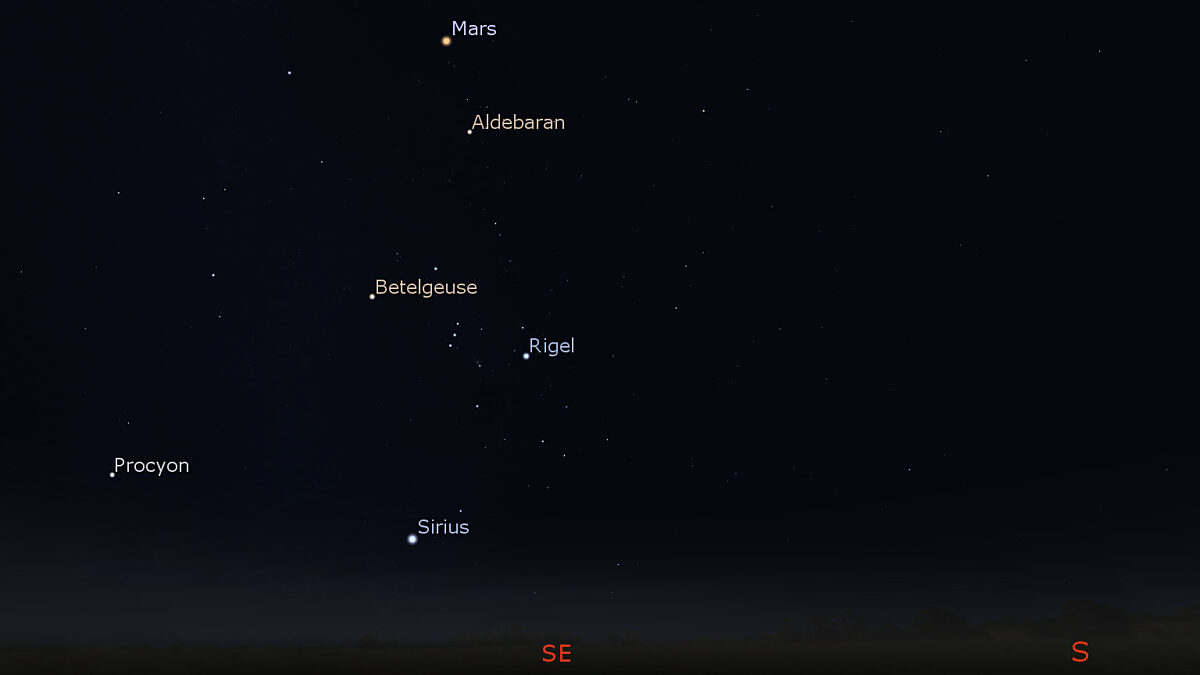 Mid to late January: Mercury is low to the eastern horizon in the pre-dawn.
Jan. 1: The Moon is near Jupiter.
Jan. 3: The Moon is near Mars.
Jan. 3-4: The Quadrantid meteor shower peaks the night of Jan. 3-4, but a nearly full Moon will wash out dimmer meteors this year. The Quadrantids have an unusually short peak period, with only a few hours of maximum activity, when there will be perhaps 20 meteors per hour from a dark site. Meteors are concentrated in the north so the showing will be worse for the Southern Hemisphere. Learn more about meteor showers on our meteor shower page.
Jan. 6: Full Moon.
Jan. 22: Super bright Venus and yellowish Saturn are very close together soon after sunset in the west.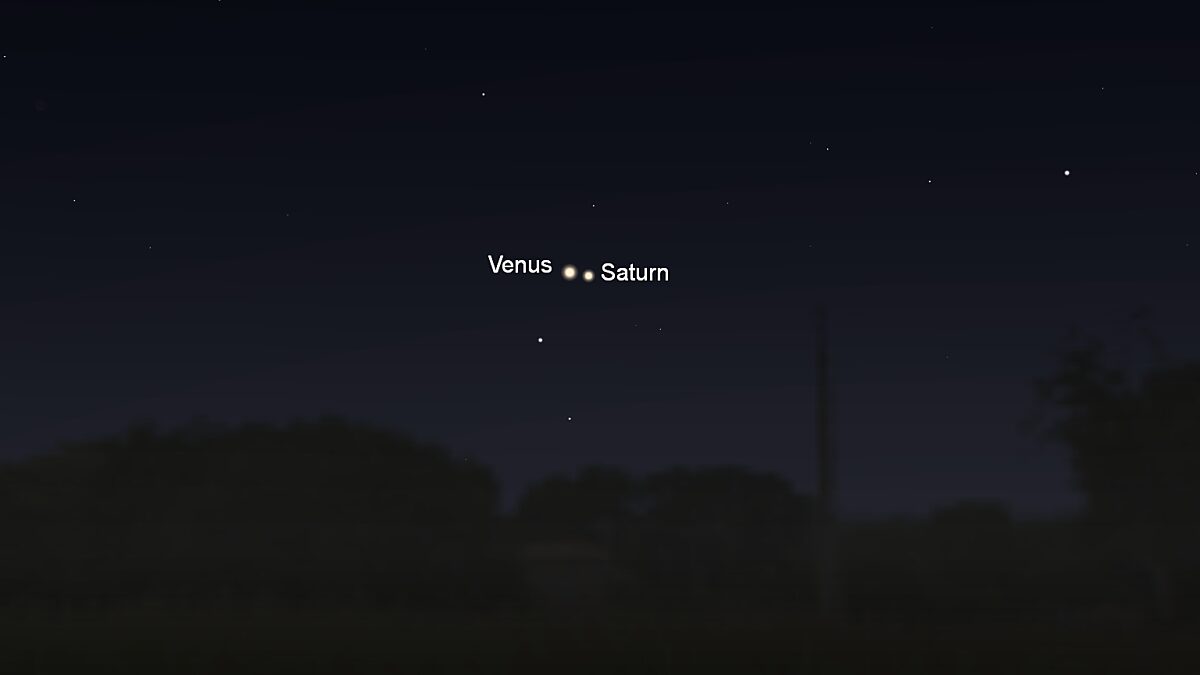 Jan. 25: The Moon is near Jupiter.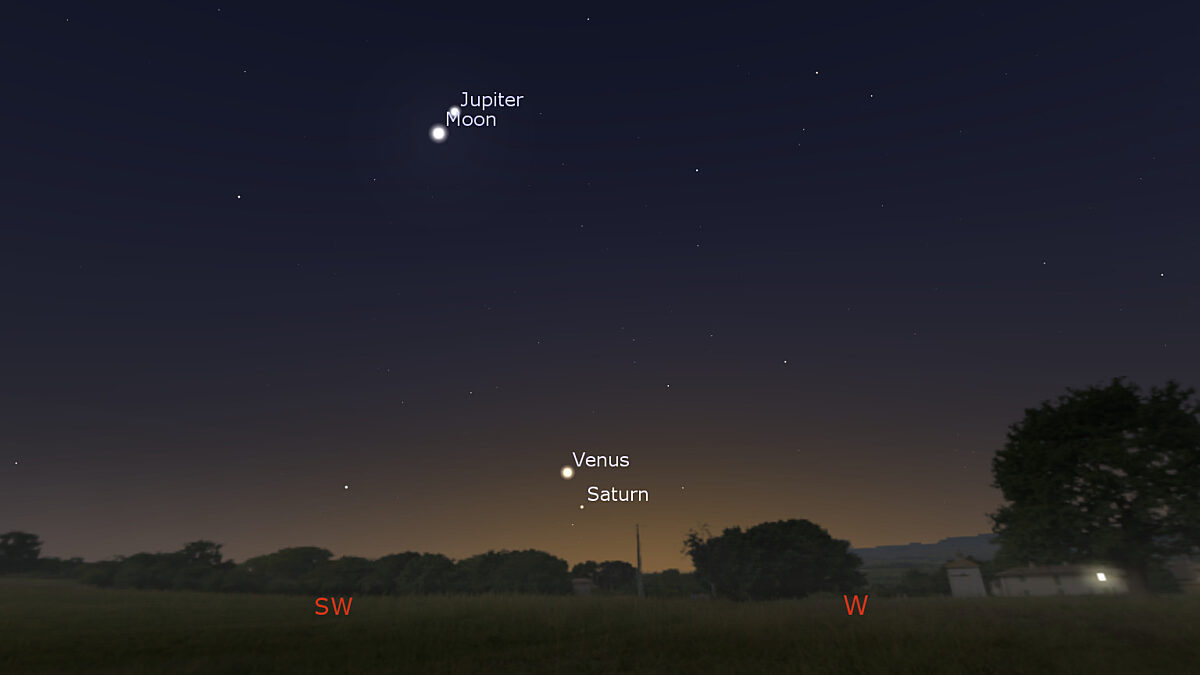 You can get weekly sky updates as well as weekly trivia and Random Space Facts in the What's Up segment of Planetary Radio.
Our journey to know the cosmos and our place within it starts right outside our windows, in the night sky. Get weekly reports on what's visible and learn how to become a better backyard observer.