What's up in the night sky: December 2023
Welcome to our night sky monthly feature where we focus on easy and fun things to see in the night sky, mostly with just your eyes. This month: a great meteor shower viewing opportunity and lots of planets.
All month: Very bright Jupiter rises in the early evening east and is easy to see as it gets higher in the sky as the hours pass.
All month: Yellowish Saturn is up in the evening sky. Fomalhaut, the only bright star in its region of the sky, is below Saturn.
All month: Super bright Venus is in the predawn east, dropping lower to the horizon as the weeks pass.
Dec. 9: Super bright Venus is near the crescent Moon in the predawn sky.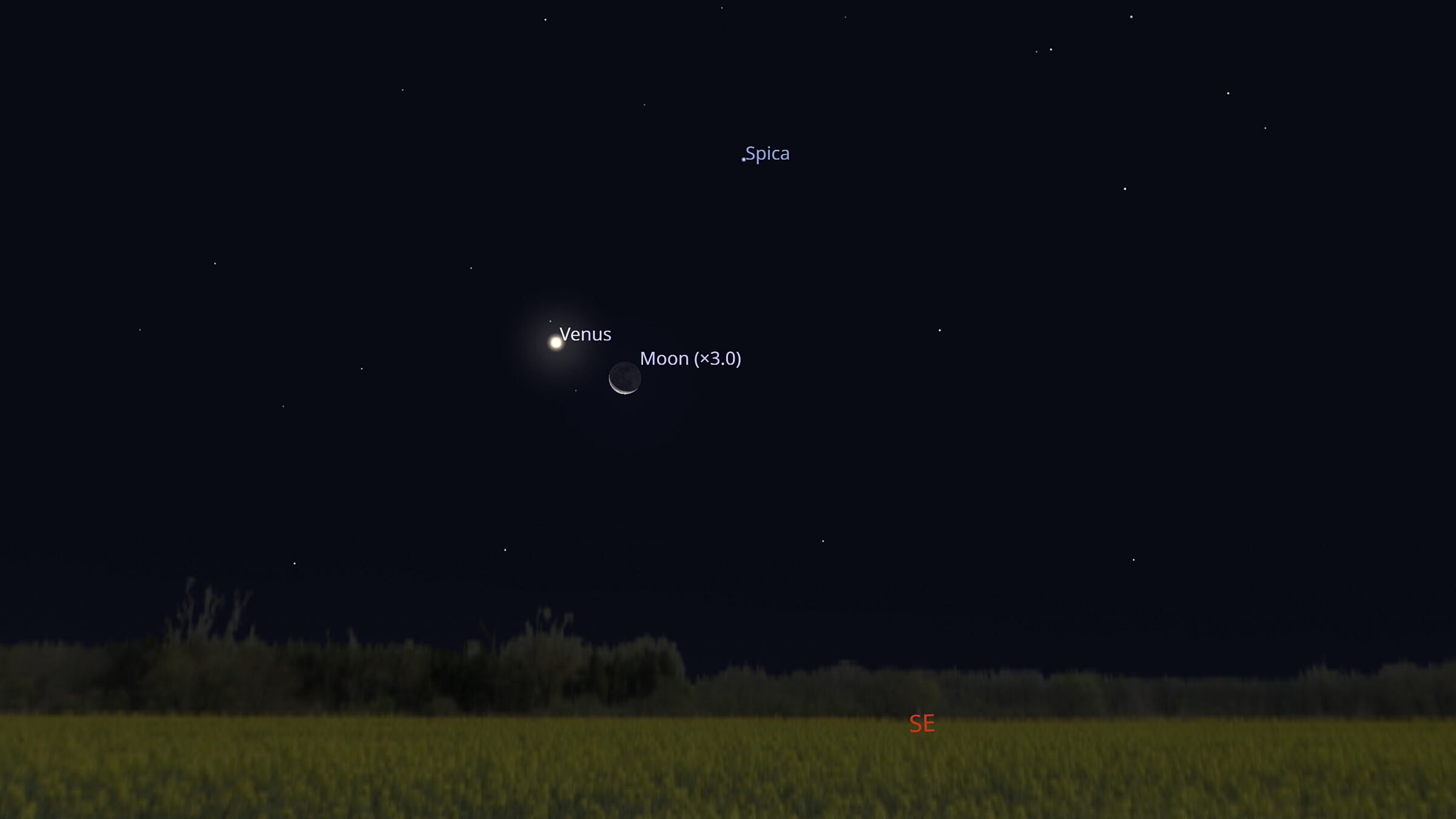 Dec. 12: New Moon
Dec. 13-14: Geminid meteor shower peak. The Geminid meteor shower peaks Dec. 13-14, with increased activity several days before and after. The Geminids are usually the best shower of the year with 100+ meteors per hour from a dark site. This is a particularly good year to observe because there will be little moonlight interference with only a thin crescent Moon which will set very early in the evening. Learn more about meteor showers on our meteor shower page.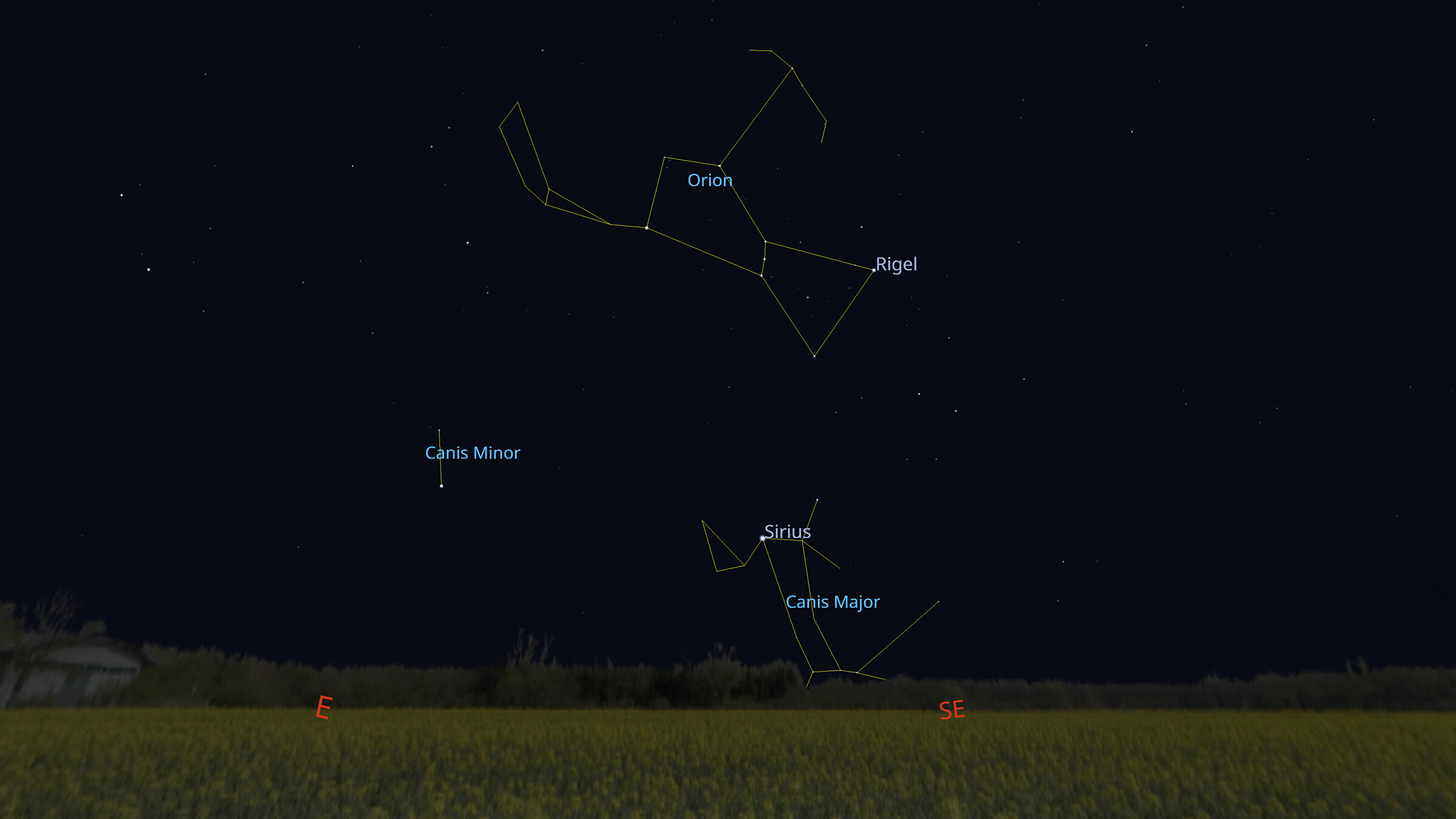 Dec. 17: The Moon is near Saturn in the evening west.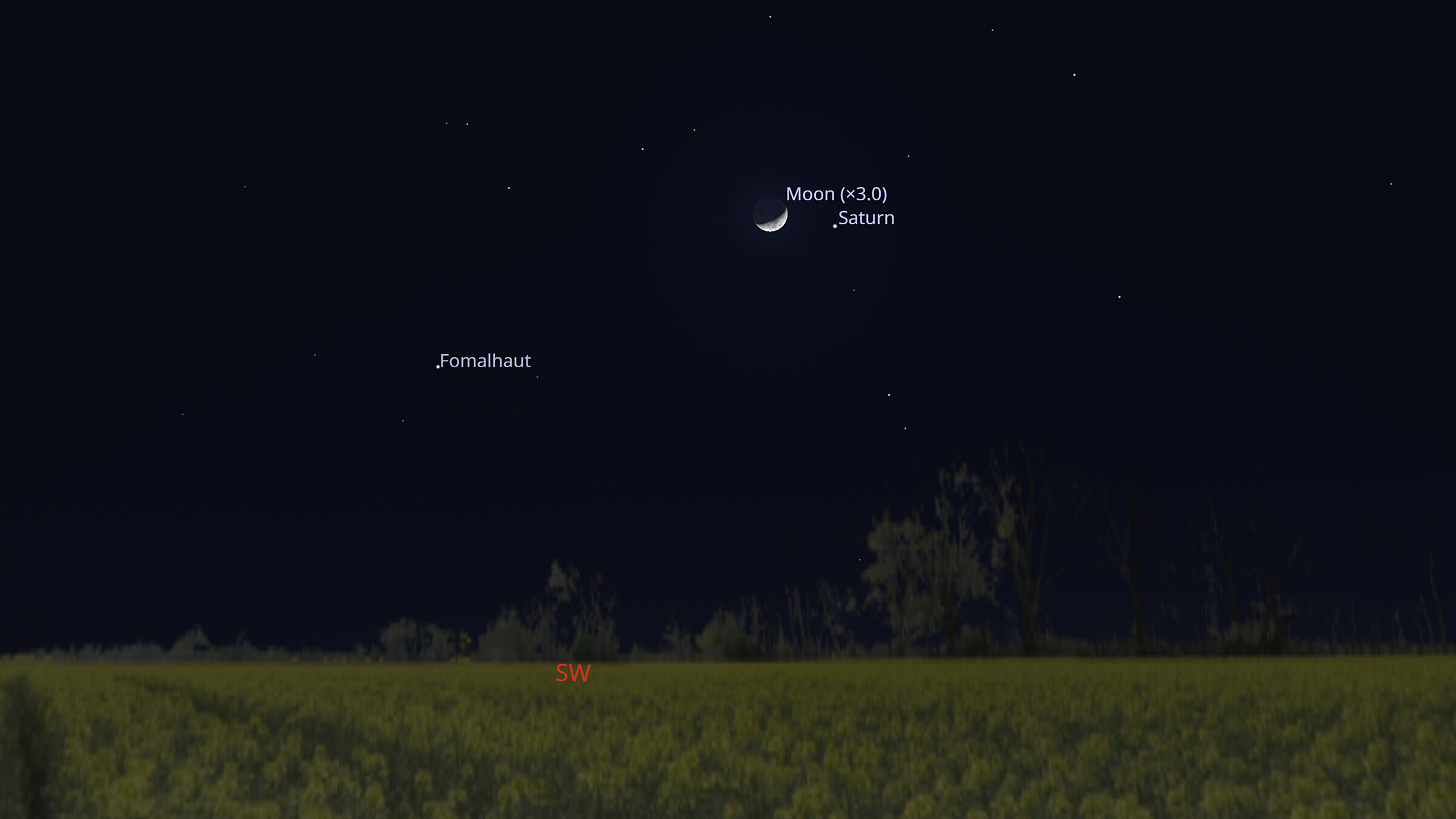 Dec. 21: Bright Jupiter is near the Moon in the sky.
Dec. 26: Full Moon.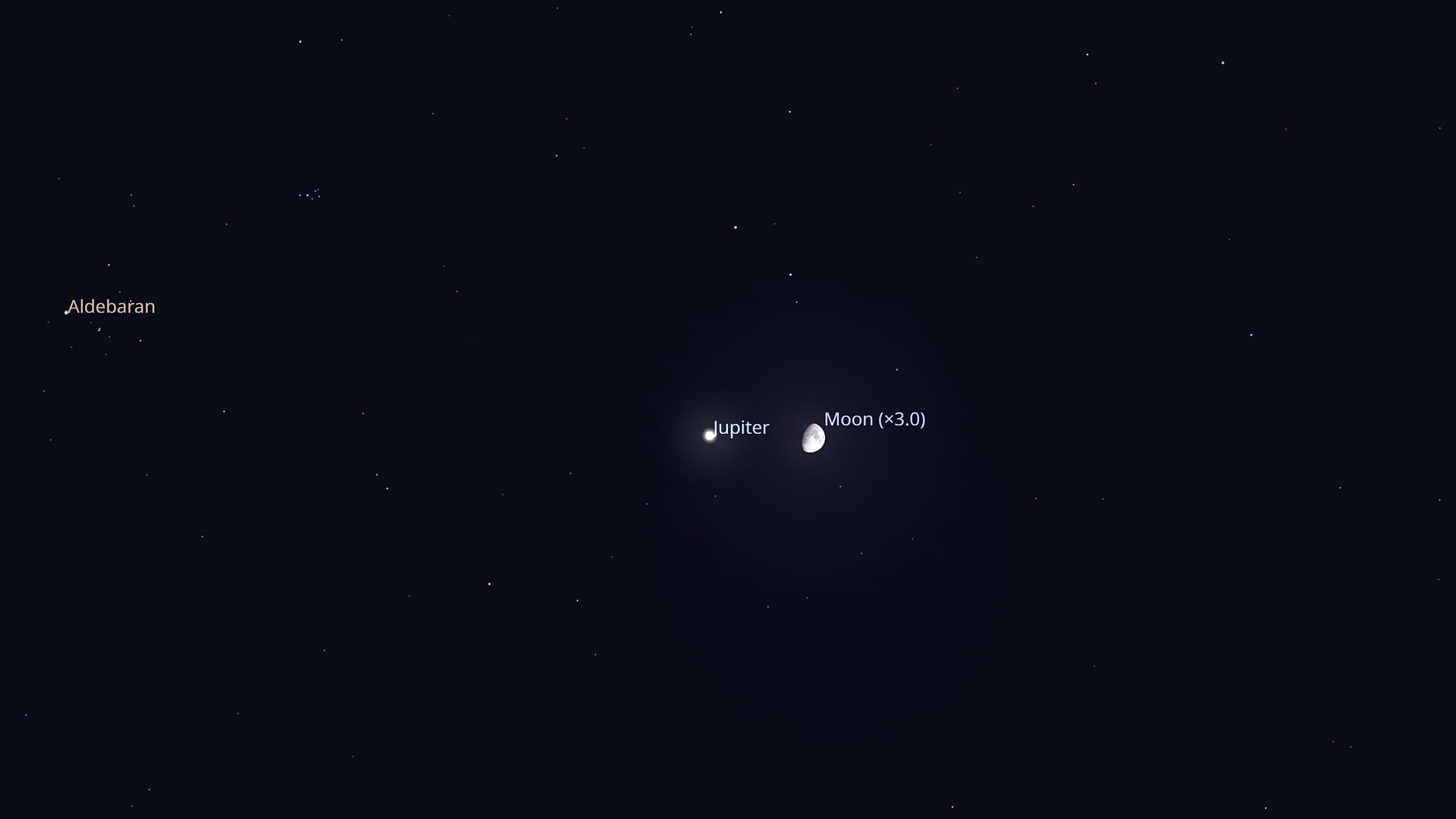 Our journey to know the cosmos and our place within it starts right outside our windows, in the night sky. Get weekly reports on what's visible and learn how to become a better backyard observer.