Cassini has it almost too easy. Point at anything in the Saturn system and you're guaranteed of a shot that looks, at least, pretty. Of course Cassini's photos aren't random -- they're very carefully planned -- so the results are, typically, wondrous. All of the images in this post were processed by Gordan Ugarkovic.
First up, a couple of gems of shots captured late last week, mutual events of Rhea, other moons, and rings. I absolutely love the intermittent glimpses of Rhea's surface through narrow ring gaps in the first one. The second one, in color, no doubt required some of the same sorts of tricky processing I employed in the photo I posted last week.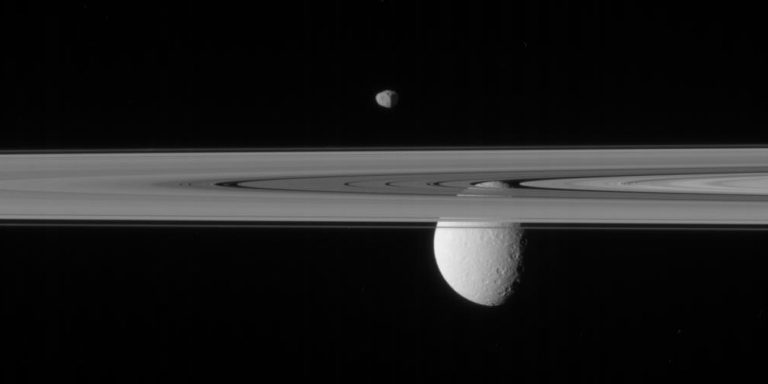 This next one is just a really nice, true-color, low-phase, global portrait of Titan, good for including in montages of moons. I didn't have one like this in my image library so was glad to add it. Gordan made this one from calibrated data that was released to the Planetary Data System on April 1. I need to go through the latest three-month block of imaging data and see what exciting stuff is in there -- hopefully I'll get to that this week.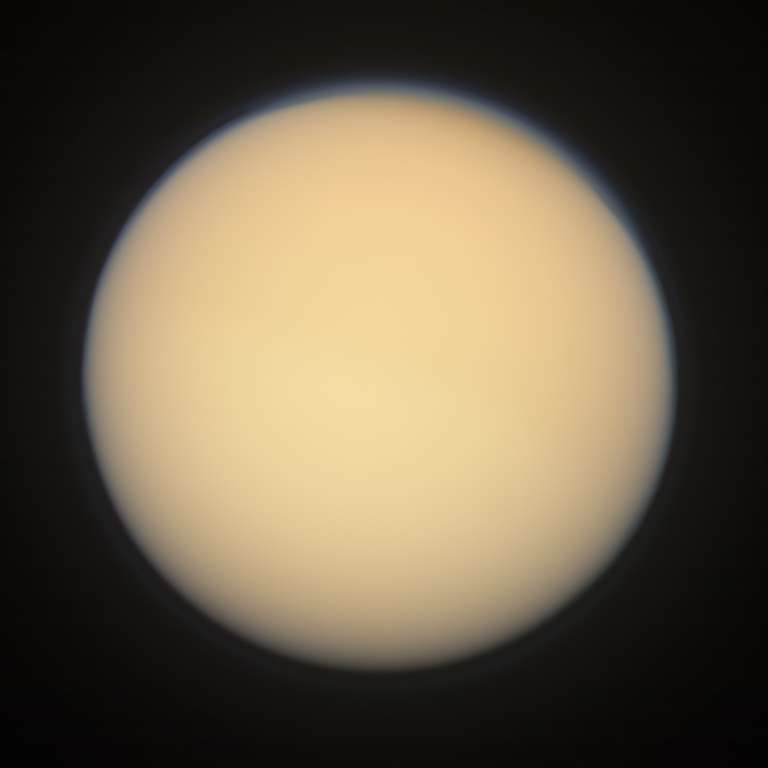 And finally, here is a really really old one, captured by Cassini more than a year before it even entered orbit at Saturn: a telescopic view of Saturn and nearly all of its major moons. A cool find from the depths of the archives! Thanks to Gordan for digging this one up!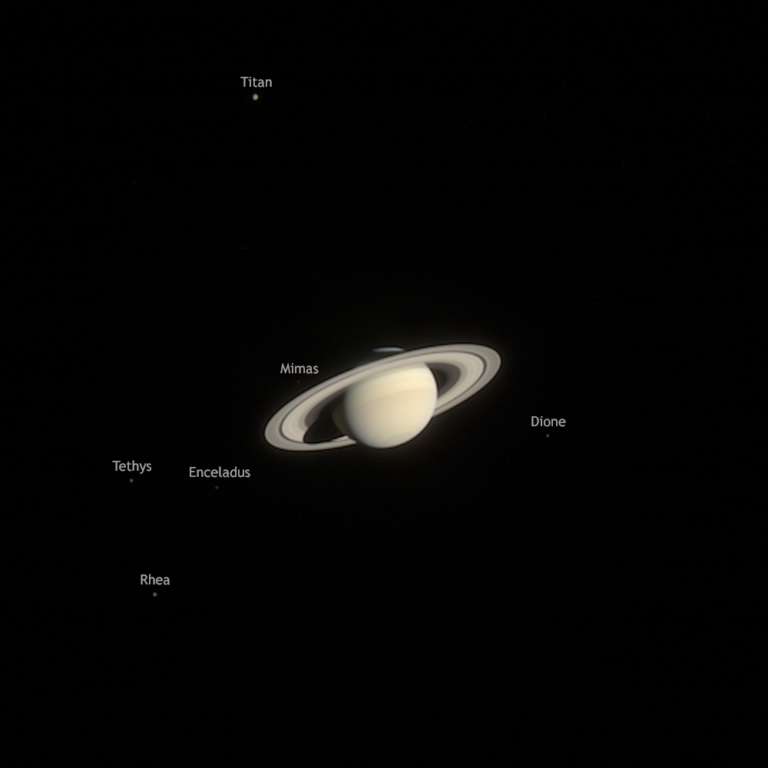 Support Our Core Enterprises
Your support powers our mission to explore worlds, find life, and defend Earth. Tomorrow's discoveries begin today.
Donate