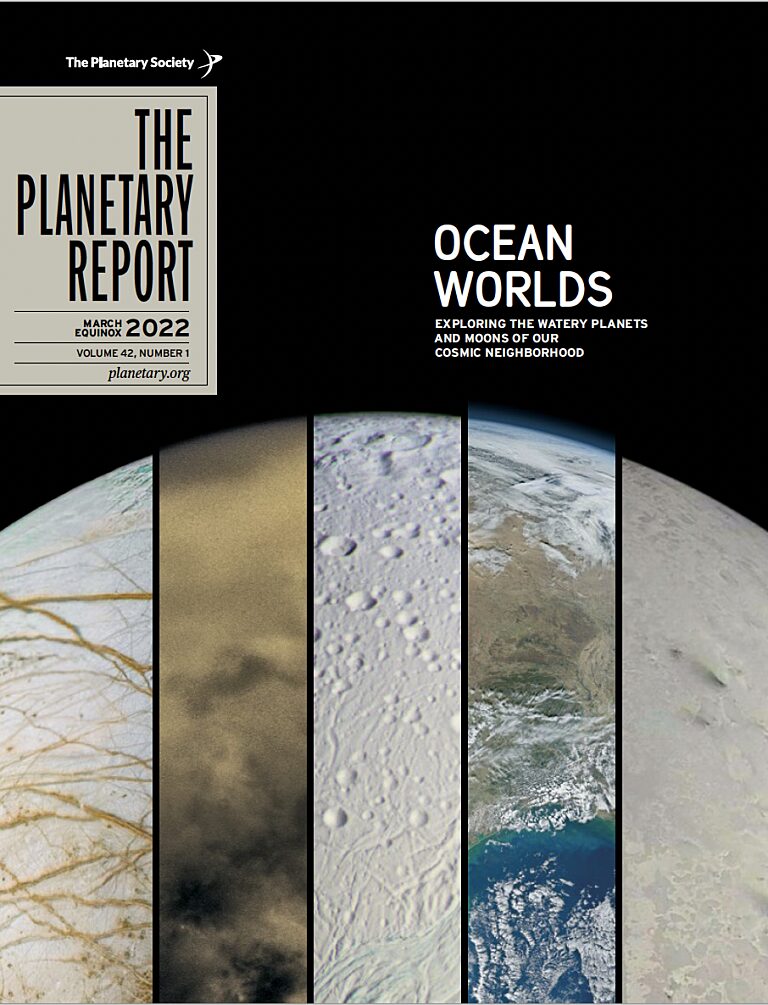 On the Cover: Five ocean worlds in our solar system. From left: Europa (NASA/JPL-Caltech/Ted Stryk), Titan (NASA/JPL-Caltech/SSI/Ian Regan), Enceladus (NASA/JPL-Caltech/SSI/Kevin M. Gill), Earth (NASA), Triton (NASA/JPL/Ted Stryk).
Download PDF
Features
March Equinox 2022
A look back at when the Voyager spacecraft sparked a love affair with an ocean moon.
Ocean worlds are among the best candidates to search for life.
We've announced the winners of this year's Shoemaker NEO Grants and look back on an impactful year.
Your place in space
Onward to ocean worlds: Decades of advocacy for exploring icy moons
By Bill Nye, Planetary Society CEO

In this issue of The Planetary Report, the subject matter is undeniably cool — cold, actually ... very, very cold. These pages take us on a tour of our solar system's "ocean worlds" — places where icy surfaces laced with webs of cracks, crevices and crevasses conceal vast oceans of liquid water. Here on Earth, where there's liquid water, there's life. Could the same be true on another world?

The discoveries celebrated in this issue have already changed our understanding of what kinds of worlds might exist in the cosmos. At The Planetary Society, we have a long history of advocating for missions to explore our solar system, and I'm very proud to say that the groundbreaking — well, maybe icebreaking — discoveries we showcase in this issue were made possible by members like you.

In 1983, Planetary Society President Carl Sagan wrote to NASA administrator James Beggs, urging the agency to send a mission to Saturn's moon Titan. Later that same year, NASA and ESA (the European Space Agency) agreed to build a single mission comprising two spacecraft — the enormously successful Cassini-Huygens mission. Cassini sent back reams of data and astonishing images before it dove into the gas giant more than 20 years later. The Huygens probe was the first spacecraft ever to land on another planet's moon. The data returned to us from both spacecraft are still being analyzed, and new discoveries may still be in store.

Just eight years ago, researchers announced that Jupiter's moon Europa is likely spouting its vaporized ocean water into space. Really? A moon of Jupiter, smaller than Earth's moon with twice as much seawater as is on our entire planet? And some of it is shooting into space like an ocean-size geyser? If there's liquid water, is there something alive? In 2014, we organized events in Washington, D.C. to educate lawmakers about the value of exploring Europa and worked with Congress to help get the mission funded. Planetary Society members rallied in support, sending tens of thousands of letters to their congressional representatives. NASA formally greenlit the Europa Clipper in 2015, and it will launch in 2024.

What about Saturn's satellite Enceladus? Covered with clean, very reflective ice, it's one more jewel among these mysterious, enigmatic moons. Right now, the nature of these watery worlds is on the other side of what our founder, Bruce Murray, often called "the unknown horizon." It's our job to help see what's beyond it. The discoveries that are yet to be made will be possible because of your support, so thank you. Now, let's have a look!
Members on deck
Liquid water missions?
In our weekly Downlink newsletter, we asked our members this question: "The moons Europa, Enceladus, Ganymede, Titan and Triton are all known to have oceans of liquid water beneath their surface. If you could send a robotic mission to explore one of these ocean worlds, which would you choose and why?" Here are some of our favorite responses.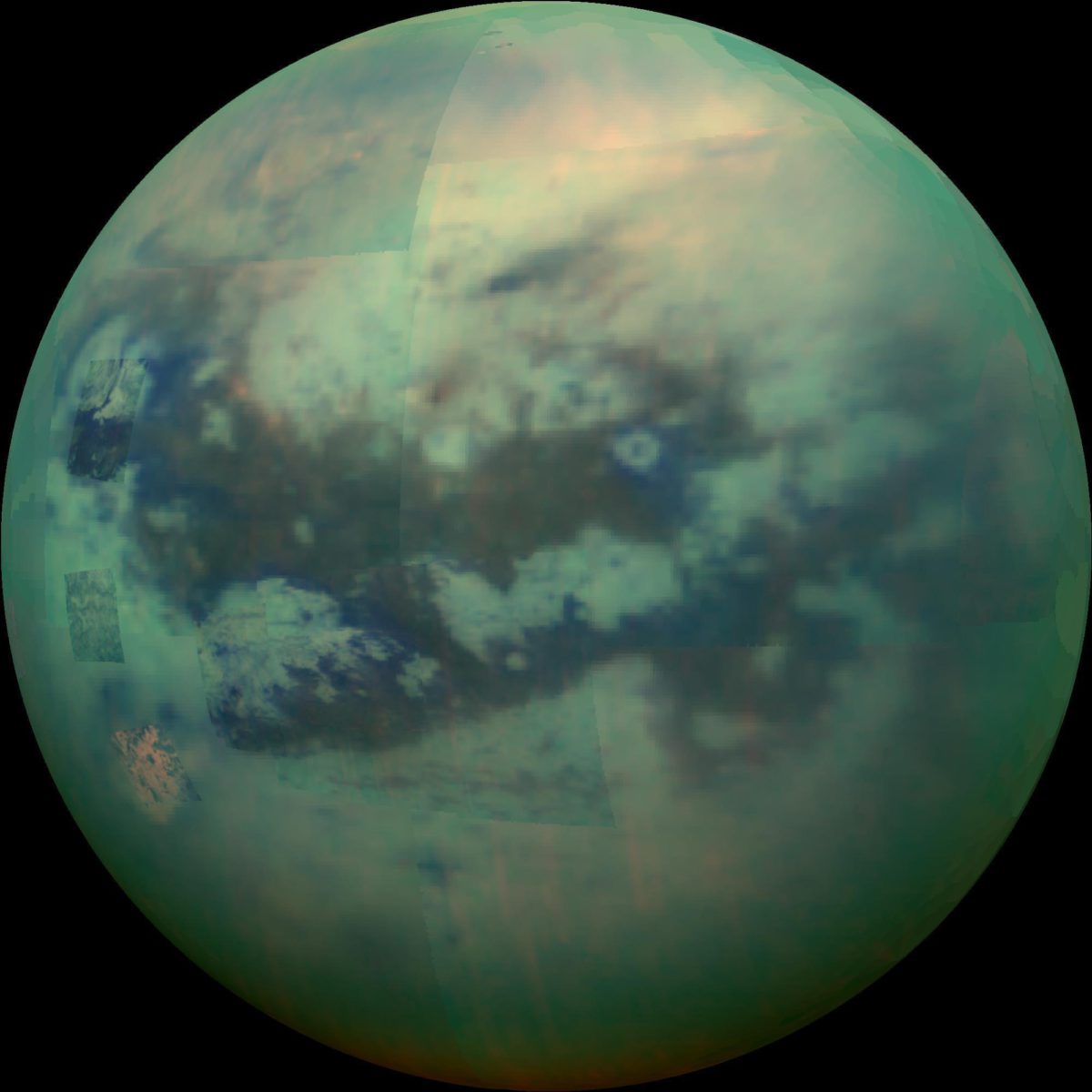 "Titan. Titan has different types of oceans, water and hydrocarbons. The potential for life as we know it and as we don't know it is incredible to think about, not to mention all the interactions there could be between one ocean basically on top of another one. That would really make a splash!" — Thomas Pugh, USA

"Ganymede because it is the largest moon in the solar system. It has auroras, and it has been written about in science fiction so much." — Audrey Espinoza, USA

"Enceladus. It's got the potential for life, and a mission to sample its waters would just have to fly through its geysers. Plus, it's a great excuse to revisit Saturn!" — Caroline Bell, Australia

"Europa. I know Jupiter has a tough environment around it, but I'm impatient and nearly 60 years old! I think it's possible we could get to Jupiter sooner. (I'm already looking forward to JUICE.)" — Simon White, United Kingdom

"Triton. We need to make our first dedicated foray to study distant ice planets and their satellites. A mission to Neptune/Triton would open up an entire new front in our understanding of the solar system. And a Triton orbiter and/or lander would simply be a mind-boggling accomplishment!" — Ross Meisner, USA

"Titan because my dog's name is that." — Brandon Thomas Lemieux, Canada
Get involved
Advancing space advocacy
Right now, we're in the midst of a campaign to support our space policy and advocacy work. This crucial program makes sure that decision-makers in Washington, D.C. know how much the public values NASA and its efforts to explore the cosmos. And with increasing advocacy activities in other countries, this program is expanding its reach to make sure every nation does its part to defend our planet from asteroids and explore deep space. You can help keep our space policy and advocacy program going strong by making a gift today at planetary.org/takeaction.

There are also actions you can take right now to make your support for space science and exploration known. Go to planetary.org/action-center to learn more.

To learn more about our space policy and advocacy program and how you can get involved, keep an eye out for an email invitation to our upcoming members-only telecon, where you can hear directly from our chief advocate, Casey Dreier, and our director of Washington, D.C. operations, Brendan Curry. They'll share exclusive insights on U.S. space policy and the actions that you can take right now to make the future of space brighter.
Celebrate space on Yuri's night!
One of the world's biggest annual celebrations of space is coming up! Every year on or around April 12, we are proud to partner with Yuri's Night, a celebration of all that humanity brings to the exploration of the cosmos: music, art, science, culture and each other. Yuri's Night brings people around the world together to celebrate space, inspire exploration and, of course, have fun. You can join virtual events, find tips for organizing your own celebrations and learn more at yurisnight.net.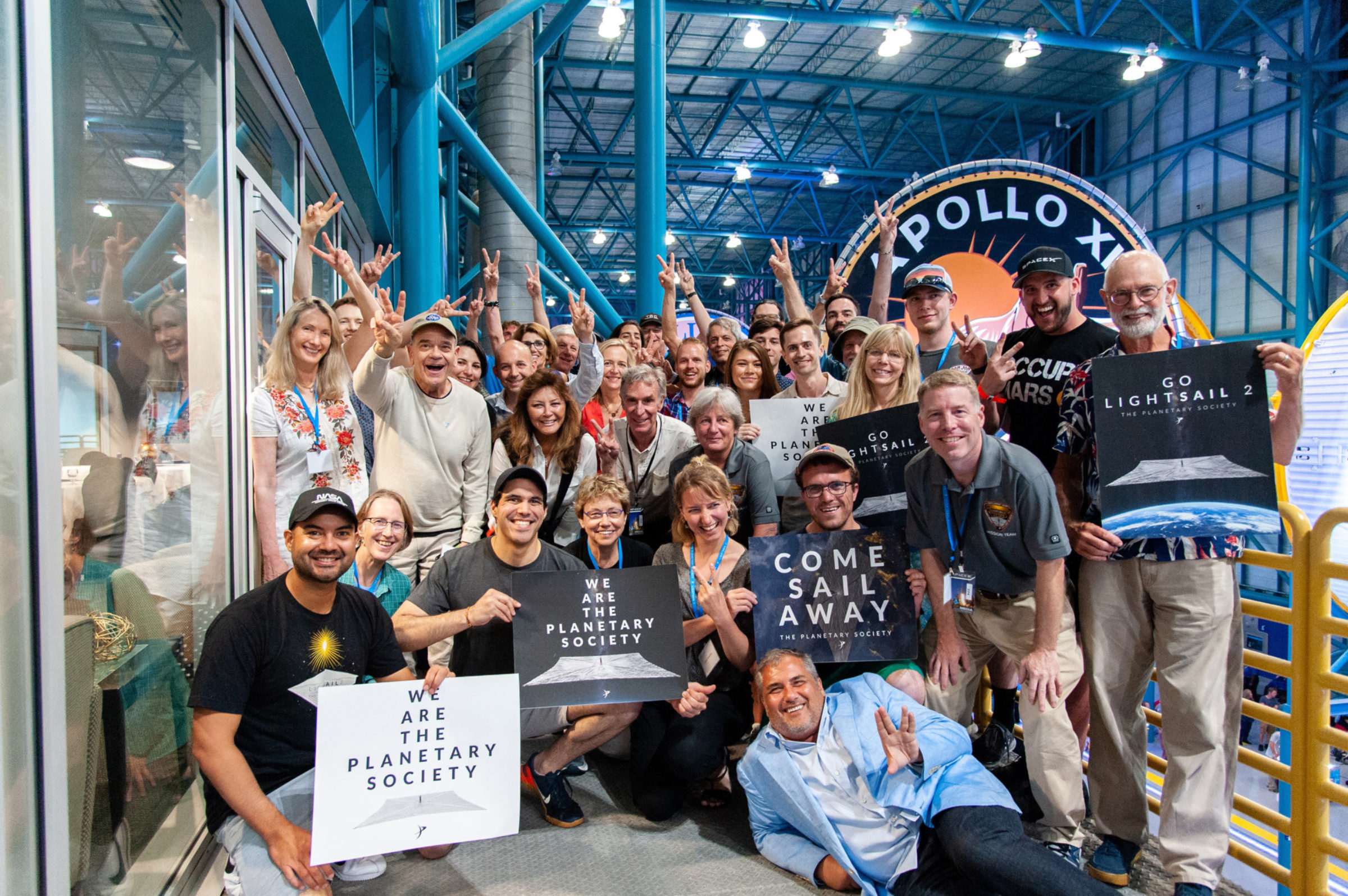 Spread the joy of space
Right now, we're calling on you to help us reach our goal of 75,000 members. If being a Planetary Society member has meant something to you, we ask you to tell your friends and family about it and invite them to join the Society. Our members have a direct role in creating the future of space science and exploration, including advocating for missions, sharing cool information about space with others and funding innovative science and technology projects all in collaboration with other leading space agencies and organizations around the world. With your support, we can grow our global community of space advocates and do even more to advance space science and exploration.
What's up?
Wake up to planets!
By Bruce Betts, Planetary Society Chief Scientist

In the sky
There is a pre-dawn planet party in the east. In late March and early April, extremely bright Venus, yellowish Saturn and reddish Mars form a tight cluster. On the morning of April 5, Mars and Saturn are particularly close. Then, Saturn will move up and Venus down as the weeks pass. Very bright Jupiter will join the fun, climbing up the sky over the weeks starting in April. It will be very close to even brighter Venus on April 30 and very near reddish Mars on May 29. Even Mercury joins the party below Venus for much of June. On April 30, a partial solar eclipse will be visible from the southeastern Pacific Ocean and southern South America. On May 16, a total lunar eclipse will be visible from North and South America and portions of western Europe and western Africa. For more night sky tips, you can always check out planetary.org/night-sky.
Random space fact
Saturn's moon Enceladus has the most reflective surface of any planetary body. Ice particles settling on the surface from the south polar plumes keep Enceladus reflecting about 80% of the sunlight that hits it.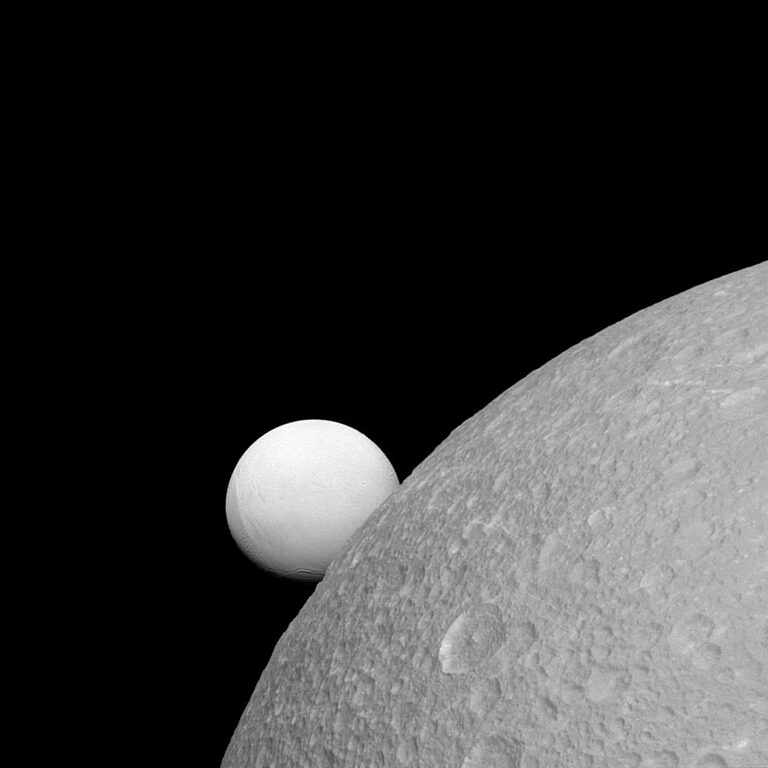 Trivia contest
Our September equinox contest winner is Gary Toller of Columbia, Maryland, USA. Congratulations! The question was: What was the James Webb Space Telescope called before being named for former NASA Administrator James Webb? The answer: The Next Generation Space Telescope, or NGST.

Try to win a copy of "Astronomy for Kids" by Bruce Betts and a Planetary Radio T-shirt by answering this question: What chemical element is named after the Sun, and which is named after the Moon?
Email your answer to [email protected] or mail your answer to The Planetary Report, 60 S. Los Robles Ave., Pasadena, CA 91101. Make sure you include the answer and your name, mailing address and email address (if you have one). By entering this contest, you are authorizing The Planetary Report to publish your name and hometown. Submissions must be received by June 1, 2022. One entry per person. The winner will be chosen in a random drawing from among all the correct entries received. For a weekly dose of What's Up? complete with humor, a weekly trivia contest and a range of significant space and science fiction guests, listen to Planetary Radio at planetary.org/radio.

Astronomical art
Andrew Stewart, "Saturn Edge-On"
For now, spacecraft serve as humanity's eyes and ears in deep space. Still, when a robotic probe sends back an image from its position in orbit or on the surface of a distant world, we all imagine what it would be like to see that view for ourselves. This painting from Planetary Society member Andrew Stewart shows a view that any space advocate would dream of seeing. Two imagined astronauts stand on the surface of Titan, looking out across a great methane lake to see Saturn edge-on with the Sun's rays breaking beyond. Until humans can make it to such distant worlds, we'll keep advocating to send robotic emissaries out there to take in views like this on our behalf.

Do you want to see your artwork here? We love to feature our members throughout this magazine. Send your original, space-related artwork to [email protected].
The Planetary Report • March Equinox 2022
Help advance space science and exploration! Become a member of The Planetary Society and you'll receive the full PDF and print versions of The Planetary Report.