Host Mat Kaplan once again attends the worldwide party for space. Join him at the Los Angeles celebration under Space Shuttle Endeavour. You'll hear conversations with astronauts Nicole Stott and Anousheh Ansari, Virgin Galactic CEO George Whitesides and Planetary Society CEO Bill Nye the Science Guy. Then test your space history and trivia knowledge with Planetary Society Chief Scientist Bruce Betts.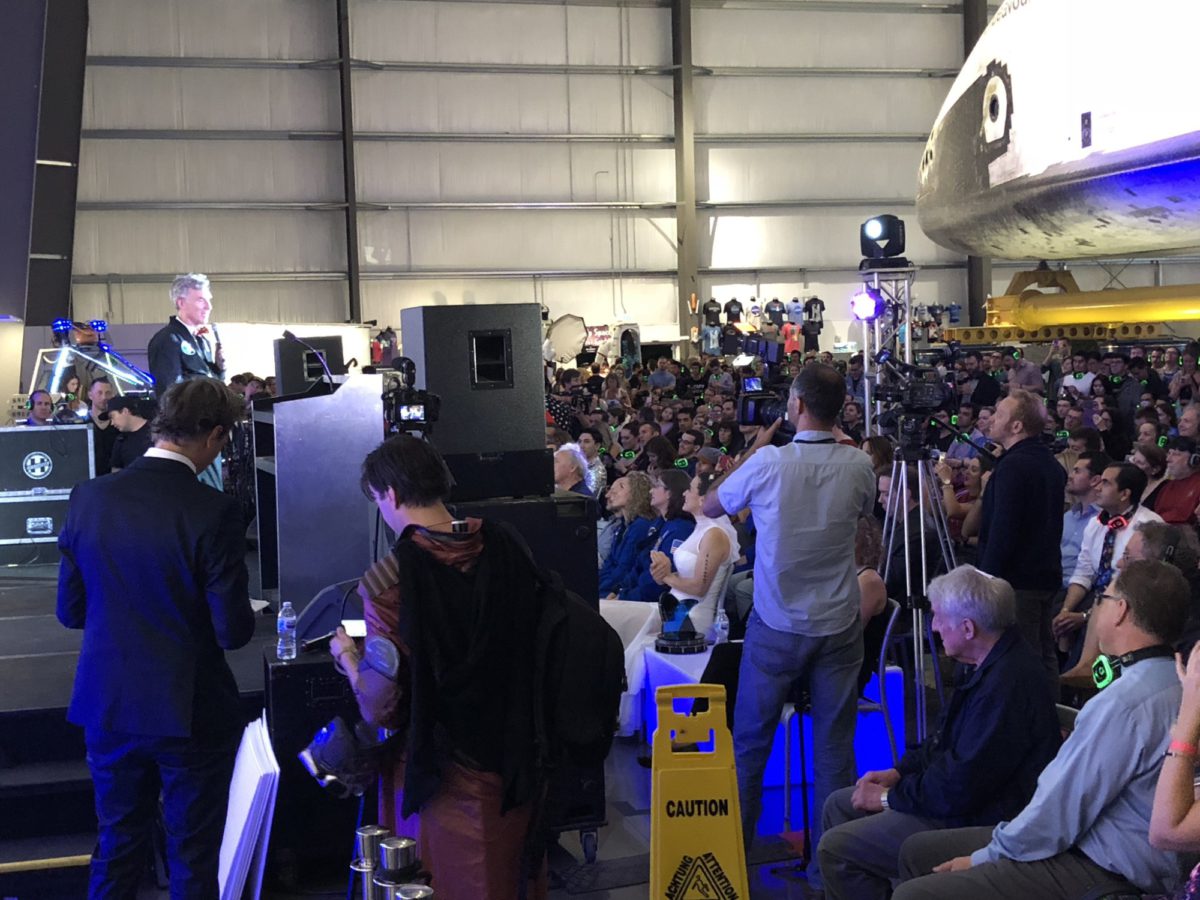 This week's question:
In Greek mythology, who were Andromeda's mother and father? All three are constellations.
To submit your answer:
Complete the contest entry form at http://planetary.org/radiocontest or write to us at [email protected] no later than Wednesday, April 25th at 8am Pacific Time. Be sure to include your name and mailing address.
Last week's question:
What was the first nebula observed that was tied to a supernova seen by humans?
Answer:
The answer will be revealed next week.
Question from the week before:
What is currently the second farthest spacecraft from Earth? It does not need to be currently functioning.
Answer:
The second farthest spacecraft from Earth is Pioneer 10, which was last heard from in 2003, and won't be destroyed by Klingons till 2287.