Your impact: September equinox 2022
Defending Earth
One of The Planetary Society's core enterprises is planetary defense against asteroid impacts. Your support keeps this essential work going strong.
Preparing for asteroid Apophis
In May, Society leaders participated in an international conference titled "Apophis T-7 Years: Knowledge Opportunities for the Science of Planetary Defense," which dealt with preparations for the close approach of asteroid Apophis in 2029. Chief Communications Officer Danielle Gunn led a presentation about communications best practices to help asteroid researchers better convey their work and its importance to the public and to decision-makers in government. The Planetary Society will continue to contribute to the global effort to make the most of the opportunities the Apophis approach will offer, both for asteroid research and for public education about the asteroid threat.
Funding success
In June, our members raised a whopping $80,000 to support further planetary defense work. This will ensure that The Planetary Society can continue our efforts to find, track, characterize, and deflect potentially dangerous near-Earth objects as well as educate the public and government leaders about the importance of investing in planetary defense.
Asteroid Day
The Planetary Society has long been a partner of Asteroid Day, a global series of events celebrating asteroid research and raising public awareness of the asteroid threat. This year's event involved in-person activities as well as a live-streamed video event for audiences around the world. To celebrate, The Planetary Society hosted a webinar for our members called "Defending Earth! A Planetary Society Planetary Defense Update" with guests Bruce Betts, our chief scientist, and Nancy Chabot, planetary chief scientist at the Johns Hopkins University Applied Physics Laboratory. We also released a new educational video all about planetary defense. Watch it at planetary.org/asteroid-video.
Maintaining leadership in space policy
The Planetary Society's board of directors and staff came together this year to establish a new set of space policy principles in response to a growing sector of the space industry: commercial spaceflight. This sector involves all companies that engage in space activities for profit as opposed to government bodies. It includes companies like SpaceX that provide launch services and vehicles for NASA and others, businesses like Blue Origin and Virgin Galactic that offer spaceflight experiences for private clients, and many others. The Planetary Society has outlined a set of principles that will guide our engagement to the activities of these companies, focusing on the potential benefits and risks that such activities could yield for scientific exploration of the Cosmos. Learn more at planetary.org/commercial-principles.

Planetary Society Senior Space Policy Adviser and Chief Advocate Casey Dreier also recently published a paper in the peer-reviewed journal Space Policy titled "An Improved Cost Analysis of the Apollo Program." This in-depth analysis of the total costs of NASA's program to send humans to the Moon provides an invaluable resource for space historians, policy analysts, and those working on current efforts to return humans to the lunar surface. At our upcoming member-exclusive webinar, you can learn more about The Planetary Society's space policy work and how your membership makes it possible. We'll be emailing all our members with details once the date is set, so stay tuned for more information.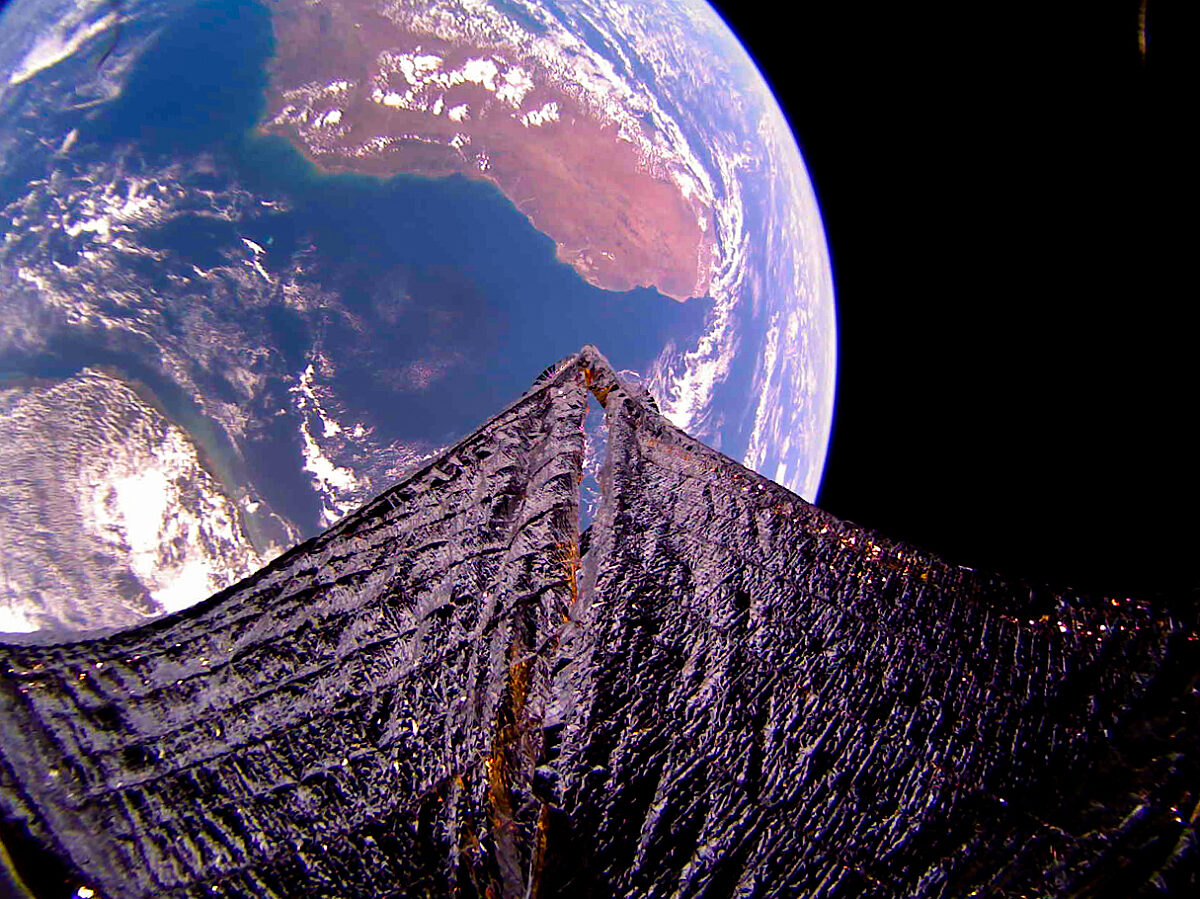 Three years strong and sailing on: LightSail 2 celebrates another anniversary
When the LightSail 2 spacecraft launched in 2019, nobody expected that this crowdfunded, low-cost, experimental solar sailing spacecraft would outlive its one-year mission by very much. But here we are three years later, and this marvel of innovation continues to orbit Earth and teach us about the science of solar sailing. And in those three years, LightSail 2 has already had a huge impact on space exploration. NASA is now developing its own solar sailing missions building on what we've learned from LightSail 2. Earlier this year, the public had an unprecedented opportunity to learn about this fascinating method of spacecraft propulsion through the FUTURES exhibition at the Smithsonian Institution in Washington, D.C. To catch up on all things LightSail, check out the video recording of our recent member-exclusive webinar with mission leaders at planetary.org/ls2anniversary.
DEIA at TPS
Over the past two years, The Planetary Society has taken on a course of internal work to improve our diversity, equity, inclusion, and accessibility (DEIA) practices. This summer, we concluded a six-month-long project with a DEIA expert who helped assess the organization as it is now, provided training and guidance, and set out a roadmap for improvement. We are committed to working hard to ensure that everyone is welcome in our organization at every level, from members and supporters to staff, volunteers, and board members. This is ongoing work, and we appreciate the support of our members as we all learn and grow as individuals, a team, and a global community. To reflect this commitment, we have added inclusion to our organizational core values:

PASSION

We are fervent supporters of space exploration. We deliver our very best in all we do to advance our mission, and we hold ourselves accountable for results.

CREDIBILITY

We are an honest broker of information and a trusted steward of resources. Our stakeholders trust us.

OPTIMISM

We bring a positive outlook and attitude to all that we do. Our work is visionary, solution-seeking, and empowering.

INTEGRITY

We conduct our work in accordance with the highest standards of professional behavior and scientific principles.

EFFECTIVENESS

Our work produces intended results. We know our strengths and how to leverage them.

INCLUSION

Our community is strengthened by its diversity of talents and perspectives. We foster mutual respect and a sense of belonging for all people in our work.

Sharing space in the community
With the gradual return of in-person events, The Planetary Society was able to share the passion, beauty, and joy of space with people face to face. In May, Planetary Radio host Mat Kaplan took part in the Humans to Mars Summit in Washington, D.C., which brought together Mars exploration researchers from around the world to share updates on their work. He then traveled to London, United Kingdom to host a Planetary Radio event with a live public audience. Also in May, Planetary Society leaders participated in AbSciCon, a conference organized by NASA and the American Geophysical Union to bring together the astrobiology community to share research, collaborate, and plan for the future of exploration. We also participated in two major public events this summer, reaching thousands of people and inspiring an interest in space among many of them. In June, we were right near our headquarters in Pasadena, California at AstroFest 2022, held in conjunction with the 240th meeting of the American Astronomical Society. And in July, we participated in the Astronomy Festival on the National Mall in Washington, D.C.
Our next big STEP

The Planetary Society's STEP (Science and Technology Empowered by the Public) Grant program is once again reviewing a round of pre-proposals. These crowdfunded grants support innovative science and technology projects that will help explore worlds, find life, or defend Earth from impacts. Our first grant winners are already hard at work expanding the frontiers of exploration through two projects: using citizen science contributions in the search for extraterrestrial intelligence (SETI) and developing a new way of studying asteroid physical characteristics using orbit data. The latest round of pre-proposals closed in August, so keep your eyes peeled in the coming months for the announcement of the next round of winners.
Support Our Core Enterprises
Your support powers our mission to explore worlds, find life, and defend Earth. Tomorrow's discoveries begin today.
Donate
The Planetary Report • September Equinox
Help advance space science and exploration! Become a member of The Planetary Society and you'll receive the full PDF and print versions of The Planetary Report.