Casey Dreier • Apr 08, 2022
NASA's FY 2023 Budget Stays the Course
$26 billion keeps NASA on track for the Moon
NASA's Presidential Budget Request for fiscal year (FY) 2023 is out. Overall it brings good news for the U.S. space agency in the form of an 8% increase benefitting both human exploration and science programs.
FY 2023 is the first true "Biden budget" for NASA. Annual budget proposals are a lot of work, and rarely do administrations have the time or political interest to rapidly rework a NASA budget in the few months after its inauguration. This year, however, the budget request was crafted under the guidance of Biden administration appointees, including administrator Bill Nelson. So it's significant that, despite the profound political differences between the Trump and Biden administrations, NASA's goals remain remarkably consistent under Biden. There are a few modest changes, particularly in Earth Science, but there are no major changes to human spaceflight goals, no re-assessments of current programs, no major disruptions. It's steady as she goes: to the Moon, and soon.
The FY 2023 budget request is summarized in the following table, which includes all of NASA's high-level programs:
| | 2022 Enacted | 2023 PBR | % Change |
| --- | --- | --- | --- |
| NASA | $24,041 | $25,974 | +8% |
| Science | $7,614 | $7,988 | +5% |
| Planetary Science | $3,120 | $3,160 | +1% |
| Earth Science | $2,065 | $2,411 | +17% |
| Astrophysics | $1,394 | $1,556 | +12% |
| Heliophysics | $778 | $760 | -2% |
| Biological & Physical Science | $79.1 | $100 | +22% |
| Exploration | $6,792 | $7,478 | +10% |
| Orion Crew Vehicle | $1,407 | $1,339 | -5% |
| SLS | $2,600 | $2,580 | -0.8% |
| Human Landing System | $1,195 | $1,486 | +24% |
| Space/Exploration Technology | $1,100 | $1,438 | +31% |
| Space Operations | $4,041 | $4,266 | +6% |
| ↳ Commercial LEO Development | $101 | $224 | +120% |
| Aeronautics | $881 | $972 | +10% |
| STEM Engagement | $137 | $150 | +10% |
| Safety, Security, & Mission Services | $3,021 | $3,209 | +6% |
| Construction and Environmental Compliance | $410 | $424 | +3% |
| NASA Inspector General | $45.3 | $48.4 | +7% |
All values are in millions of dollars. Directorate/top-level line-items are in boldface, divisions and major projects are in standard formatting; sub-programs are in italics. All major directorates are listed. Only selected divisions and projects are included. For further detail see the FY 2023 NASA Budget Request.
We will evaluate this budget request through two areas of interest to The Planetary Society and its policy program: human spaceflight and planetary science.
Human Spaceflight
NASA's human spaceflight program has undergone a significant internal restructuring in the wake of splitting deep space development apart from space operations. There is now a dedicated Artemis Campaign Development funding line, which groups the Gateway lunar station, Human Landing System (HLS), and related projects. Both programs would see a boost in 2023, with the HLS seeing an additional $1.1 billion spread out over the next four years to accommodate a second provider beyond SpaceX.

| | | |
| --- | --- | --- |
| | FY2022 Enacted | FY2023 Requested |
| Exploration Systems Development | $4,597M | $4,668M |
| Orion | $1,407M | $1,339M |
| SLS | $2,600M | $2,580M |
| Exploration Ground Systems | $590M | $750M |
| Artemis Campaign Development | $2,195M | $2,600M |
| Gateway | $685M* | $779M |
| Advanced Cislunar and Surface Capabilities | $82M* | $59.6M |
| Human Landing System | $1,195M | $1,486M |
| xEVA and Human Surface Mobility Program | $100M* | $276M |
| Mars Campaign Development | $195M* | $161M |
| Total | $6,792M | $7,478M |
* FY 2022 request amount, not otherwise noted in congressional appropriations for 2022.
The Space Launch System (SLS) and Orion programs continue as planned, with development funds for SLS supporting its planned Block 1b upgrade. Exploration Ground Systems, which manages the infrastructure systems that support the SLS, sees a large increase to handle unexpected cost growth of the second mobile launcher platform due to "poorly-defined requirements, poor contractor performance, and increased material costs." It is once again worth emphasizing that the SLS and Orion programs are among some of the most politically stable programs at NASA. This budget reflects that reality, and Congress will likely provide more funding than requested, as it has every year since the program began.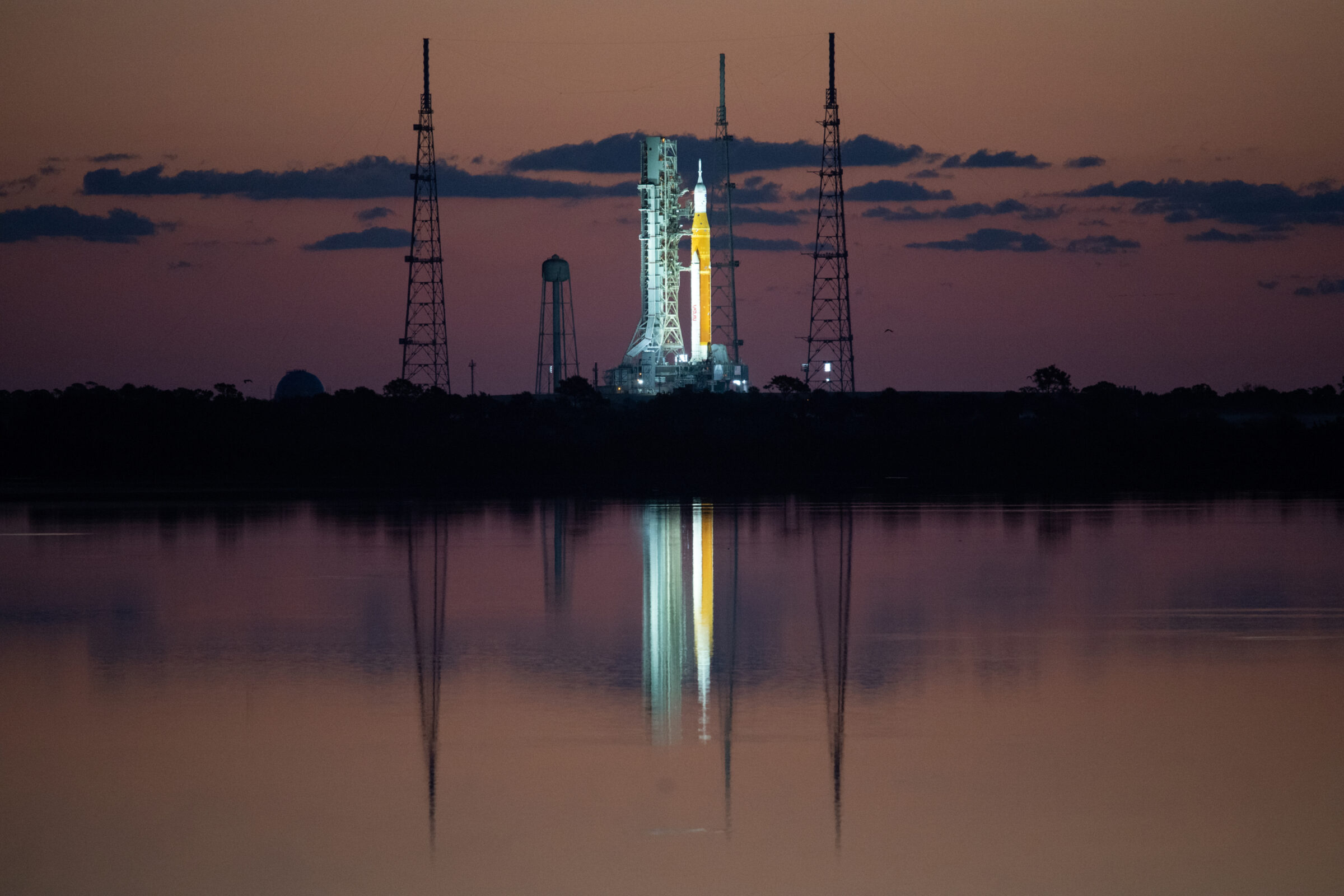 Several technology development programs are consolidated into the new Mars Campaign Development account, which is noteworthy primarily for its name rather than for representing any new initiatives. The new program will work on "long-lead technology challenges that will need to be solved in order for an eventual crewed mission to Mars to succeed." From a purely bureaucratic perspective, this is a smart step to codify this goal into NASA's internal organizational structure, which can then devote personnel and resources to maintaining an eye on Mars even as the rest of the agency focuses on the Moon.
There are no major changes in the space operations account, which funds International Space Station operations. Commercial Low-Earth Orbit Development, which is partnering with companies to create privately-run space stations to ultimately replace the ISS, would see a 120% boost next year.
The Planetary Society's highest priority for human spaceflight is to return to deep space. By that account, this budget aligns with our priorities. NASA is now spending nearly $3 billion per year on lunar hardware development (not including SLS, Orion, and the robotic lunar program now underway in the Planetary Science Division). There are multiple nations now signed up for partnerships in Artemis. And the SLS, for all its delays and high cost, stands ready for its first test launch with seemingly unshakeable political support behind it. SpaceX (and, potentially, another industry partner) is committing billions of its own dollars to establish human lunar landing services. With this budget, we have proof that Artemis can survive major political transitions, previously the death knell of historical lunar return efforts.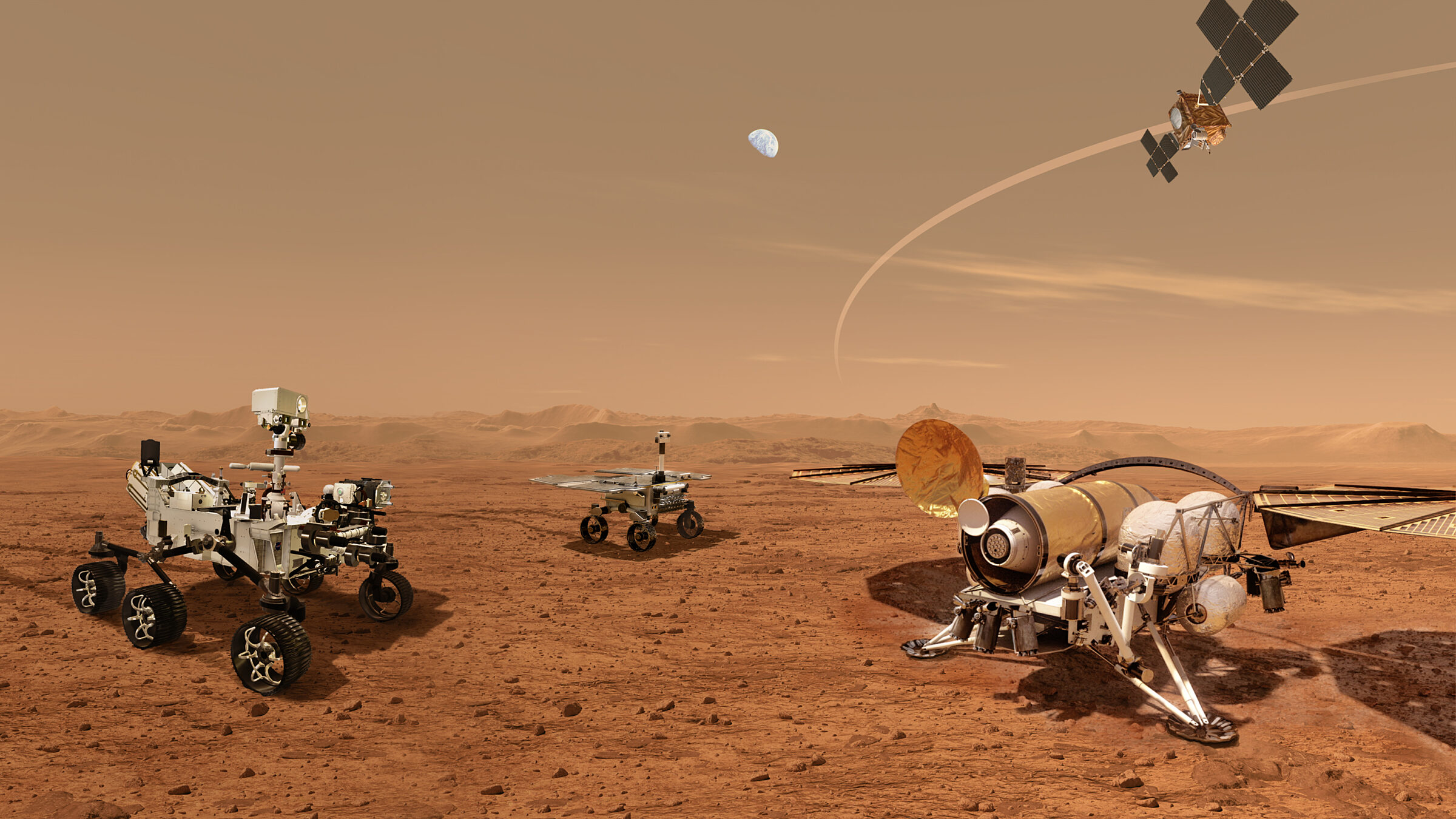 Planetary Science
Planetary Science Division once again is set to receive $3.16 billion, in line with what it received last year, and once again representing historical highs. When adjusted for inflation, the last time NASA's robotic planetary program reached these heights was in the early 1970s — though nearly two-thirds of that amount was spent on the Viking Mars landers and orbiters.

NASA's planetary science budget, with Biden's FY 2024 proposal. Data adjusted for inflation and normalized to maintain consistent accounting of launch costs and to remove Deep Space Network infrastructure costs between 2002 and 2007. Inflation-adjustment to 2022 dollars made using NASA's New Start Index. Source: Planetary Science Budget Dataset, compiled by Casey Dreier for The Planetary Society (accessible on Google Sheets or downloadable as an Excel file).
The modern planetary program is far more diverse, and contains no fewer than nine major initiatives:
| | FY 2022 | FY 2023 Request |
| --- | --- | --- |
| Planetary Science Research | $307M* | $298.6M |
| Planetary Defense | $197M | $87.7M |
| Lunar Discovery and Exploration | $497M | $486.3M |
| Discovery | $365M* | $230M |
| New Frontiers | $272M | $478M |
| Mars Exploration | $268M* | $234M |
| Mars Sample Return | $653M | $822M |
| Outer Planets and Ocean Worlds | $495M* | $357M |
| Radioisotope Power | $146M* | $166M |
| Total Planetary Science Division | $3,120M | $3,160M |
* FY2022 request amount, exact figure not noted in congressional appropriations. Note that the decreases in the Outer Planets and Discovery accounts reflect natural declines due to spacecraft development projects winding down, and do not represent program cuts.
The Planetary Science Division is laden with missions, including two major flagships: Mars Sample Return and Europa Clipper, which together account for more than a third of the entire budget in 2023. Mars Sample Return alone will occupy a quarter of all planetary spending and will briefly exceed the annual costs of NASA's entire Heliophysics division. These two projects — both of which experienced cost growth this year — are placing enormous pressure on the rest of the planetary program. As a consequence, and despite historical levels of funding, multiple missions are being delayed or facing cancellation in this proposal.
Of highest importance to The Planetary Society is NEO Surveyor, the asteroid-hunting space telescope. Last year the mission moved into advanced development and received nearly $140 million from Congress. For a concept first proposed in the early 2000s, this was a major step, and one The Society had fought for years to support.
In 2023, however, NASA is proposing a dramatic $100 million cut, basically putting the program on ice, and pushing back the launch date to 2028 at the earliest. Even though the world is finally recovering from a low-probability, high-impact disaster in the form of a pandemic, investing in a deterrence capability for a similar type of low-likelihood, high-consequence disaster has not gained traction inside the agency. The Planetary Society will work to reverse this cut in 2023.
Discovery, the small-class planetary mission line, welcomes two new Venus missions in the 2023 budget: VERITAS and DAVINCI, though at relatively low funding levels. Both missions are scheduled for later in the decade and will ramp up funding in the coming years. The next Discovery selection is delayed due to budgetary pressure from Mars Sample Return and Europa Clipper.
The other victim of the planetary budget squeeze is Mars Ice Mapper, an orbiting multi-nation project to determine the location of subsurface ice for potential human utilization. In its budget documentation, NASA states that "it had not planned on making hardware contributions to this mission" and that it was still in early discussions with international partners. The mission is not a priority in the current decadal survey, the official scientific recommendations for planetary science, but it was the only Mars mission in development that would provide new science at Mars (sample return is focused exclusively on returning samples). This is another loss for the Mars science community which is now facing a serious mission gap post-Mars Sample Return.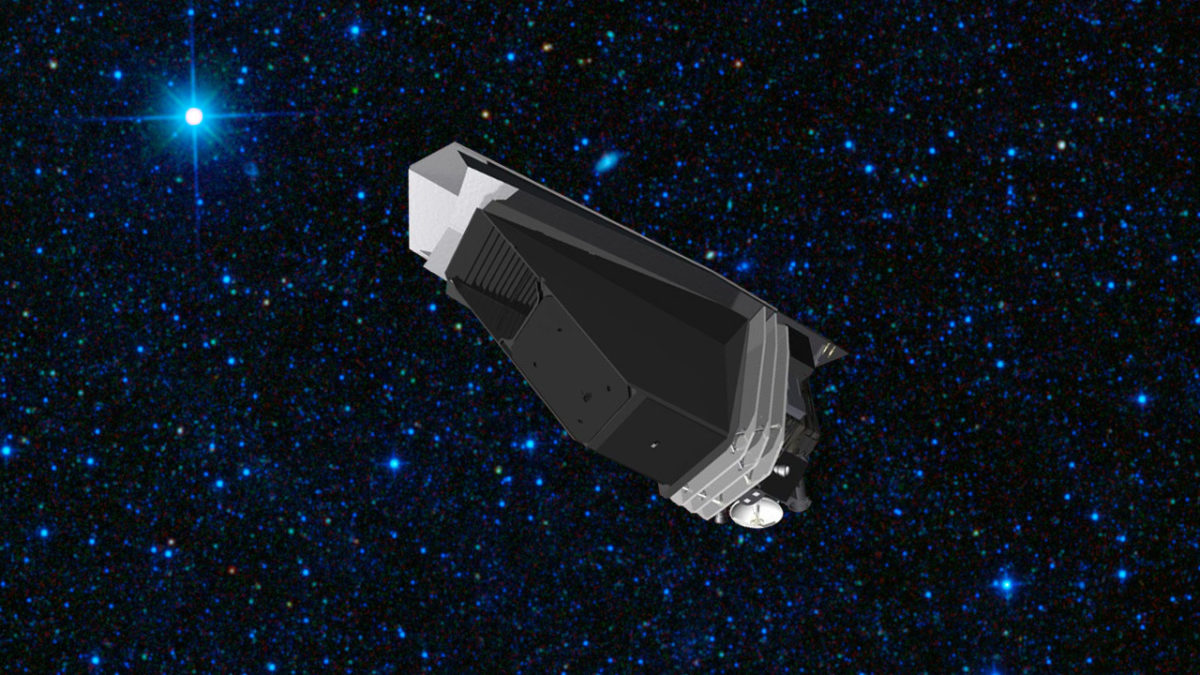 The Big Picture
There are major headwinds facing this budget: namely midterm elections in the U.S. Congress this fall, which will increasingly dominate political attention. Politicians are generally loath to take many votes prior to elections. Historically speaking, it is likely that we will see a temporary, stop-gap spending bill to carry us through November. Final action on this fiscal year's budget will likely occur around Christmas winter or perhaps in the next Congress, which starts in January of 2023.
Another item to consider is that, last year, Biden's proposed increases for NASA did not make it through a Democratic congress. While NASA still grew, it grew at a slower pace than proposed by the White House. Other priorities in non-NASA areas may yet again cut down the funds available for space and science programs in the U.S. government.
And finally, it is important to note that the economy is enduring significant levels of inflation, which impact the buying power of NASA (or any agency). Costs of materials and people are increasing, and so any funding increases we see on paper may disappear or shrink in reality. The exact extent of this is complicated; unlike the price increases experienced by regular people, which are captured by the Consumer Price Index, those experienced by NASA will be different. NASA and its contractors are not as sensitive to the prices of consumer products, but they are more exposed to costs of personnel, advanced materials, and energy, which will have different inflationary pressures up and down their supply chain.
In the big picture, however, we must always be cheered by a NASA that is growing instead of shrinking. Historically speaking, 84% of the time that a president proposes to increase NASA funding, Congress has followed suit. This is a positive position to be in, all things considered. Major programs are moving forward, and, if this budget passes without major changes, it would continue to bring forth the most exciting decade in space exploration since the 1960s.
A healthy $26 billion has been proposed for NASA next year, but there are at least a couple of troubling factors we'll discuss as Congress begins its review.
How big is NASA's budget right now? What was it like in the past? How does it compare to the rest of government spending? These answers, as well as charts, raw data, and original sourcing, are contained within.
Support Our Core Enterprises
Your support powers our mission to explore worlds, find life, and defend Earth. Tomorrow's discoveries begin today.
Donate