Peekaboo! Cassini recently captured a series of images documenting Rhea passing behind Titan. I love how Titan's smog discolors Rhea's surface. Though, to be honest, the color in this image is fiction, based on truth. The image sequence was only captured through a clear filter, but Gordan Ugarkovic used another color image of Titan to artificially colorize this cool view.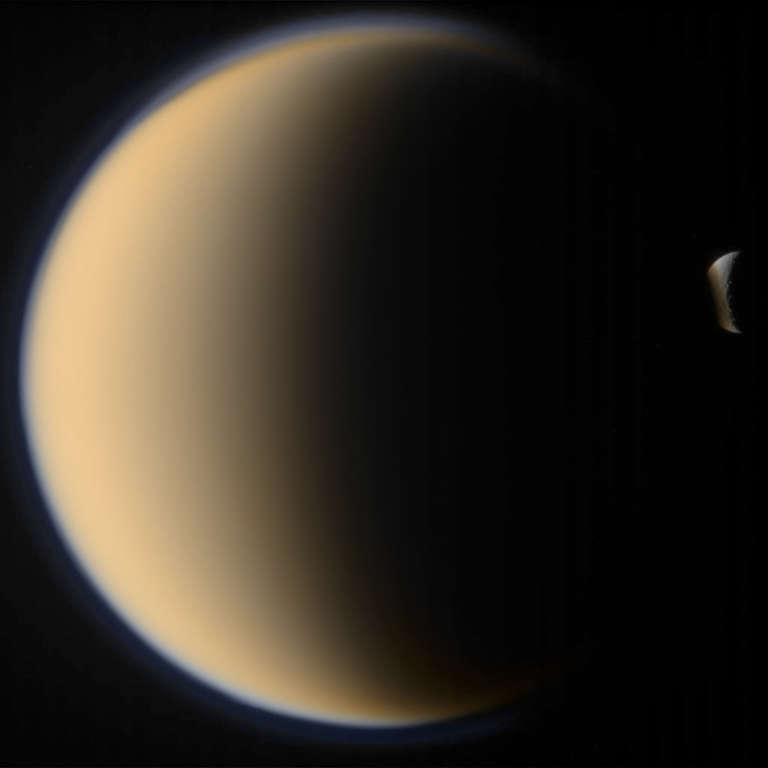 Help Kickstart The Planetary Academy
Will you back our new kids membership program by sharing your passion for space with the young explorer in your life?
Back Our Project