Jason Davis • Jul 06, 2016
That new Soyuz smell: Next ISS trio launches tonight aboard upgraded crew craft
Last year, NASA's Kate Rubins was a backup astronaut for Soyuz TMA-19M, which launched three Expedition 46 crewmembers to the International Space Station in December. A backup crew trains alongside the prime crew, and, if necessary, can replace a sick or injured prime crewmember. In turn, a backup crew usually gets a future flight of their own.
Soyuz TMA-19M was the penultimate mission for the TMA-M series, which debuted in 2010. When the spacecraft arrived at the ISS, some last-minute docking drama forced commander Yuri Malenchenko to fly the vehicle in manually.
Rubins, a spaceflight rookie, is now in line for her own flight, which launches from the Baikonur Cosmodrome tonight at 9:36 p.m. EDT (1:36 UTC July 7). She'll be joined by Takuya Onishi of the Japan Aerospace Exploration Agency and Anatoly Ivanishin of Roscosmos.
But Rubins' spacecraft has learned a few new tricks. Tonight also marks the debut of the Soyuz MS series spacecraft, which sports upgraded solar arrays, new navigational equipment and a suite of redundant subsystems.
"It's been a different training flow," Rubins told NASA TV a month ago during pre-flight ceremonies in Moscow's Red Square. "We've switched vehicles between the backup and the prime launches. But it's actually been a great chance to really see the teams pull together, put the procedures together and watch everybody quickly transition to this new vehicle."
Launch: 9:36 p.m. EDT July 6 (1:36 UTC July 7)
NASA TV coverage begins 8:30 p.m. EDT July 6

Docking: 12:12 a.m. EDT (4:12 UTC) July 9
NASA TV coverage begins 11:30 p.m. EDT July 8


Hatches open at about 2:50 a.m. EDT July 9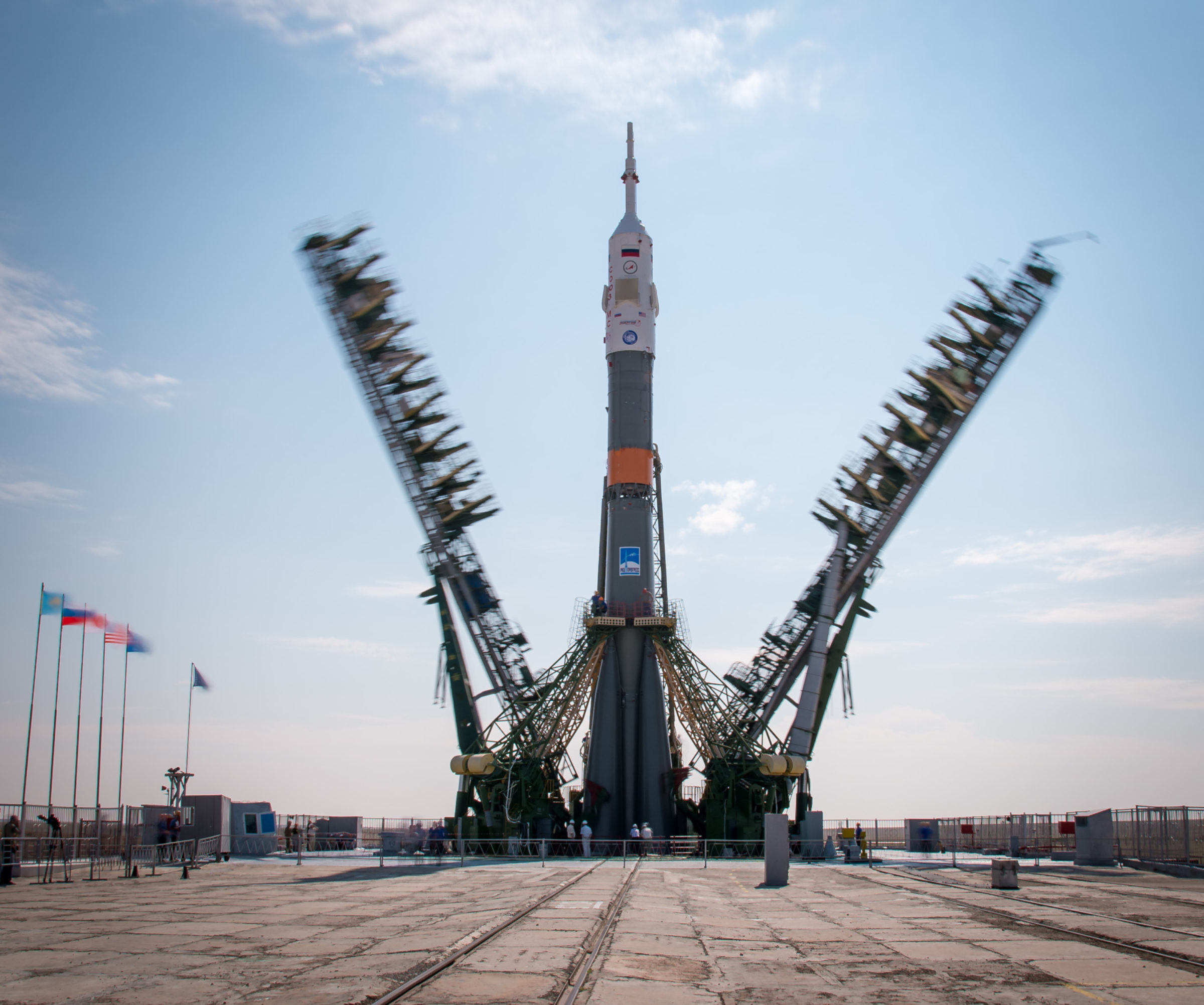 Because this is a shakedown cruise for the Soyuz MS, Rubins, Onishi and Ivanishin will opt out of the six-and-a-half hour express trajectory to get to the station. Instead, they'll spend two days and 34 orbits in the cramped capsule helping ground controllers test upgrades, finally arriving at the roomy ISS early Saturday, July 9.
Joining Rubins in Red Square last month was the veteran NASA astronaut Peggy Whitson, who is now Rubins' backup. Whitson has flown to the ISS in both the space shuttle and Soyuz, and during her Soyuz trip, the express flight wasn't yet an option. A NASA TV interviewer asked Whitson if she had any advice for Rubins on how to pass the time while crammed in the Soyuz with her seatmates.
"Sleep a lot," Whitson said with a laugh. "That's my best advice."
The Soyuz MS debut comes in the wake of a glitch that occurred last week during a manual docking test of the first Progress MS series spacecraft. Though Progress cargo ships fly autonomously, they share a similar design with the Soyuz.
During the test, Progress MS-01 undocked and backed away from the ISS to a distance of about 180 meters. Cosmonauts Alexey Ovchinin and Oleg Skripochka then guided the ship back to its docking port manually. Docking was a success, but after the Progress made contact, it was seen wobbling heavily on NASA TV.
The Russian news agency TASS later reported that an extra pulse from the spacecraft's thrusters was responsible for the anomaly, and that Roscosmos officials were investigating the problem. The Progress has since been undocked and deorbited.
Here's a list of the upgrades made to the Soyuz MS series, per NASA:
Redundant, upgraded thrusters
Additional micrometeroid debris shielding
Redundant electrical docking probe motors
Additional solar cells for increased power
Digital video transmitter to send approach footage to ISS
Upgraded rendezvous antenna system
Improved navigation system
When the Expedition 48 crew arrives Sunday, they will be greeted by NASA's Jeff Williams, along with cosmonauts Alexey Ovchinin and Oleg Skripochka, who are currently scheduled to return to Earth on September 6. Rubins, Onishi and Ivanishin will stay aboard until the end of October.
Rubins holds a Ph.D. in cancer biology from Stanford, and spent her pre-astronaut career studying how diseases attack and spread through their host systems. Aboard the ISS, she will conduct research related to the human microbiome, and is expected to become the first person to sequence DNA in space.
Like Rubins, JAXA's Takuya Onishi is also making his first spaceflight. Cosmonaut Anatoly Ivanishin was a member of Expeditions 29 and 30 in 2011 and 2012.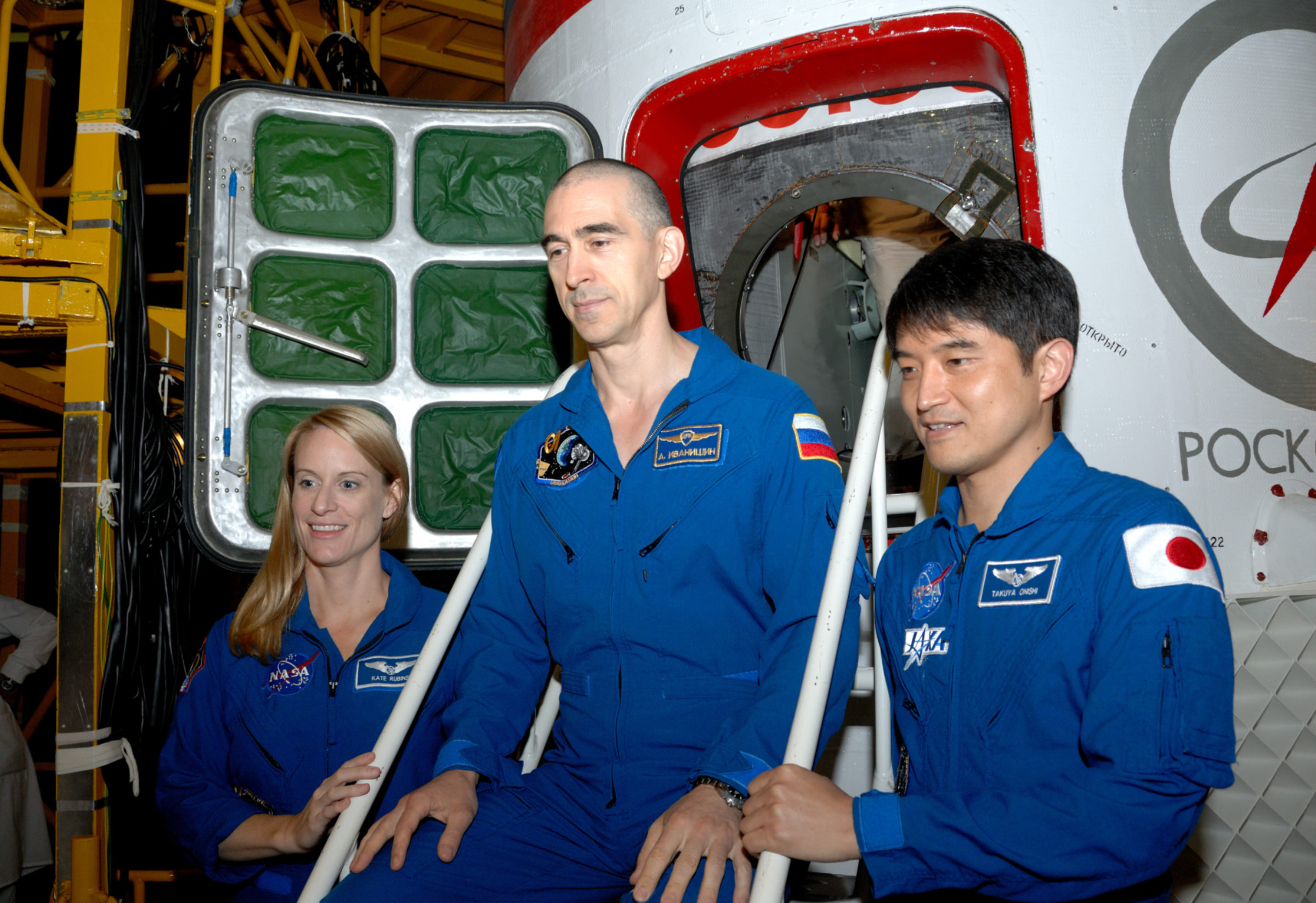 Support Our Core Enterprises
Your support powers our mission to explore worlds, find life, and defend Earth. Tomorrow's discoveries begin today.
Donate