Mat Kaplan • Dec 11, 2014
Book Review: "The Art of Space: The History of Space Art, From the Earliest Visions to the Graphics of the Modern Era"
I have been captivated by space art for as long as I can remember. I love pretty much every variation on the theme—lurid pulp covers from the 1940s, beautifully rendered landscapes of alien worlds, or slickly streamlined spaceliners whisking passengers to Mars or the stars. I still feel such wonder and longing when I look at these images. I want to stand on that world! I want to shake, uh, tentacles with that floating gasbag alien. And I sure as hell want to ride that rocket.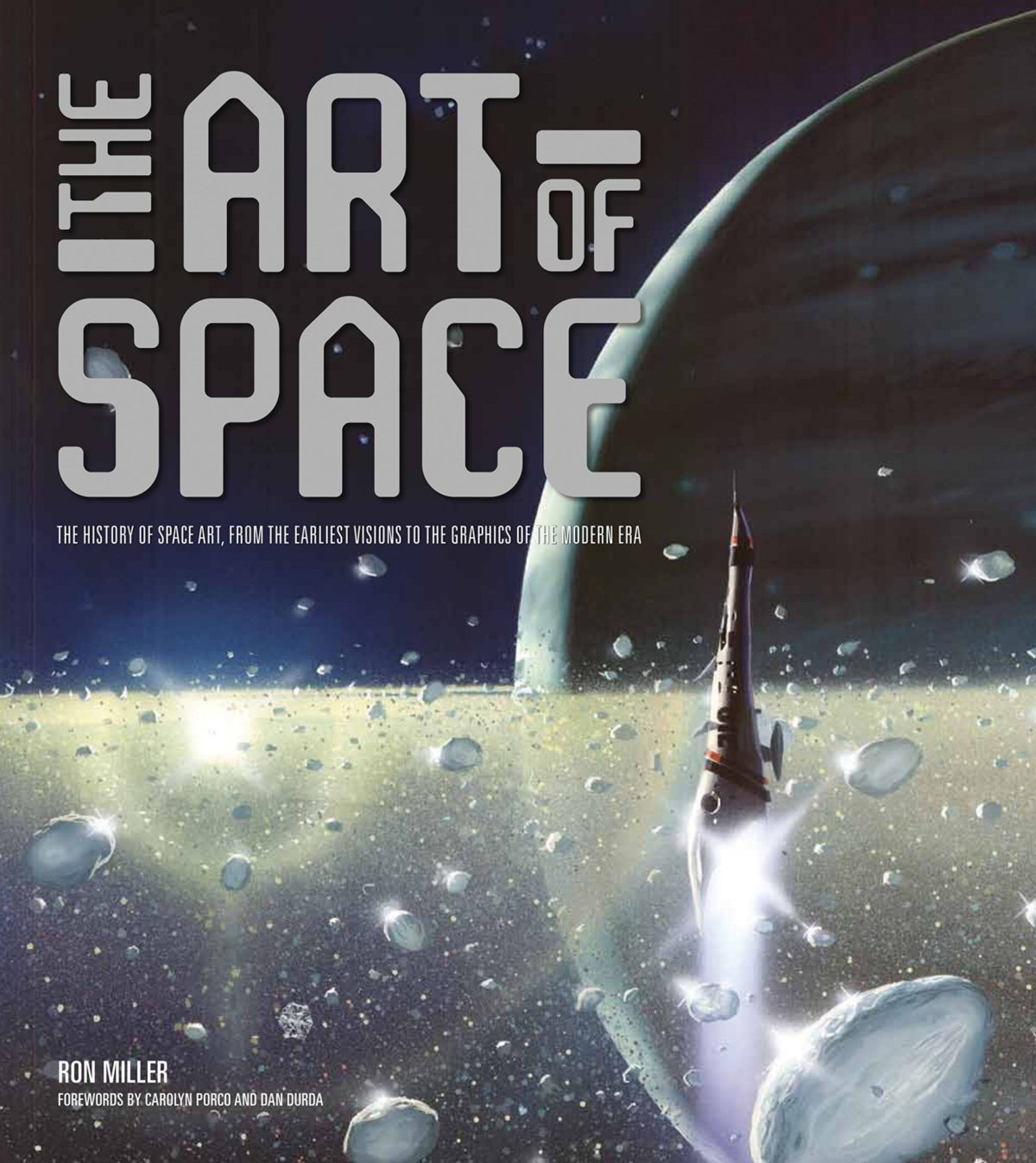 As I turned the pages of this comprehensive new collection from author and superb space artist Ron Miller, I was struck by the optimism that is implied by nearly all of the images. Rational or not, these visions give me hope for the future—even the false futures imagined in days long past--as I admire their beauty. These artists don't just imagine these worlds, beings and ships. They capture them in ink and oils, watercolors and bytes. Then they share these waking dreams with the rest of us.
The Art of Space: The History of Space Art, from the Earliest Visions to the Graphics of the Modern Era
is divided into five sections: Planets and Moons, Stars and Galaxies, Spaceships and Space Stations, and last but far from least, Aliens. Oh, those aliens. From the all-too-human in form to work by those few artists who have conjured creatures that are truly not "life as we know it." Each section traces the long history of the genre, beginning as far back as the seventeenth century. Several of the masters are honored with extended biographical essays, but I doubt that anyone of substance lacks at least a picture or two.
There are a few errors in the text. Some, like a reference to the famous science fiction author, David Niven (was the great actor Larry's brother?) are entertaining. More irritating is the lack of dates for many works. But the real story here is in the art, and it is magnificent. All beautifully reproduced, and there are many two-page spreads that will knock your eyes out. They range from the nearly abstract to paintings that would be mistaken for photographs if they weren't of places never visited or machines not yet built.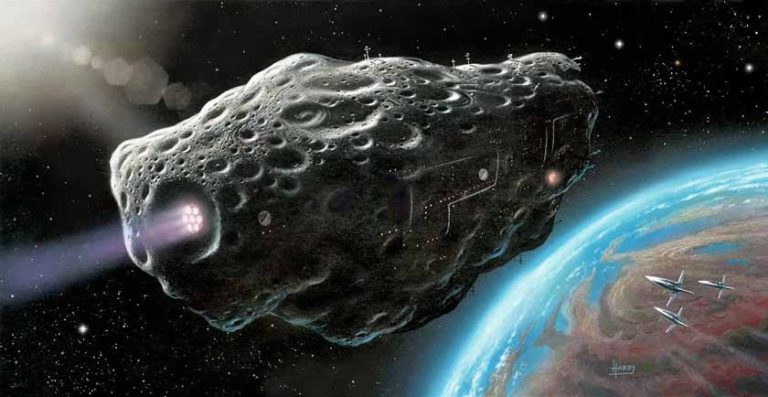 I don't know how Miller was able to get the rights to the more than 350 works included, but I'm very glad he did. This is a book I'll open when I need instant inspiration, when I need to be reminded of why I love space exploration, or when I simply need to go where no one has gone before.
You Can Be a Planetary Defender!
Support the team of astronomers defending Earth with a gift today.
Defend Earth