Teachers, The Planetary Society needs your help!
We know, as well as you do, that if we want to see a great future – one where humans explore, understand, and benefit from space – we need to invest right now in the people who will be leading the way. To empower the world's youth, we need to educate them. And to educate them, we need to inspire them.
That's why The Planetary Society is building a youth education program. We want to get kids excited about learning science, engineering, technology, math, and the arts. We want to bring the wonders of the cosmos into the classroom, and show how every subject, every lesson, can be part of something amazing.
And to plan the best possible education program, we need to go straight to the experts: teachers.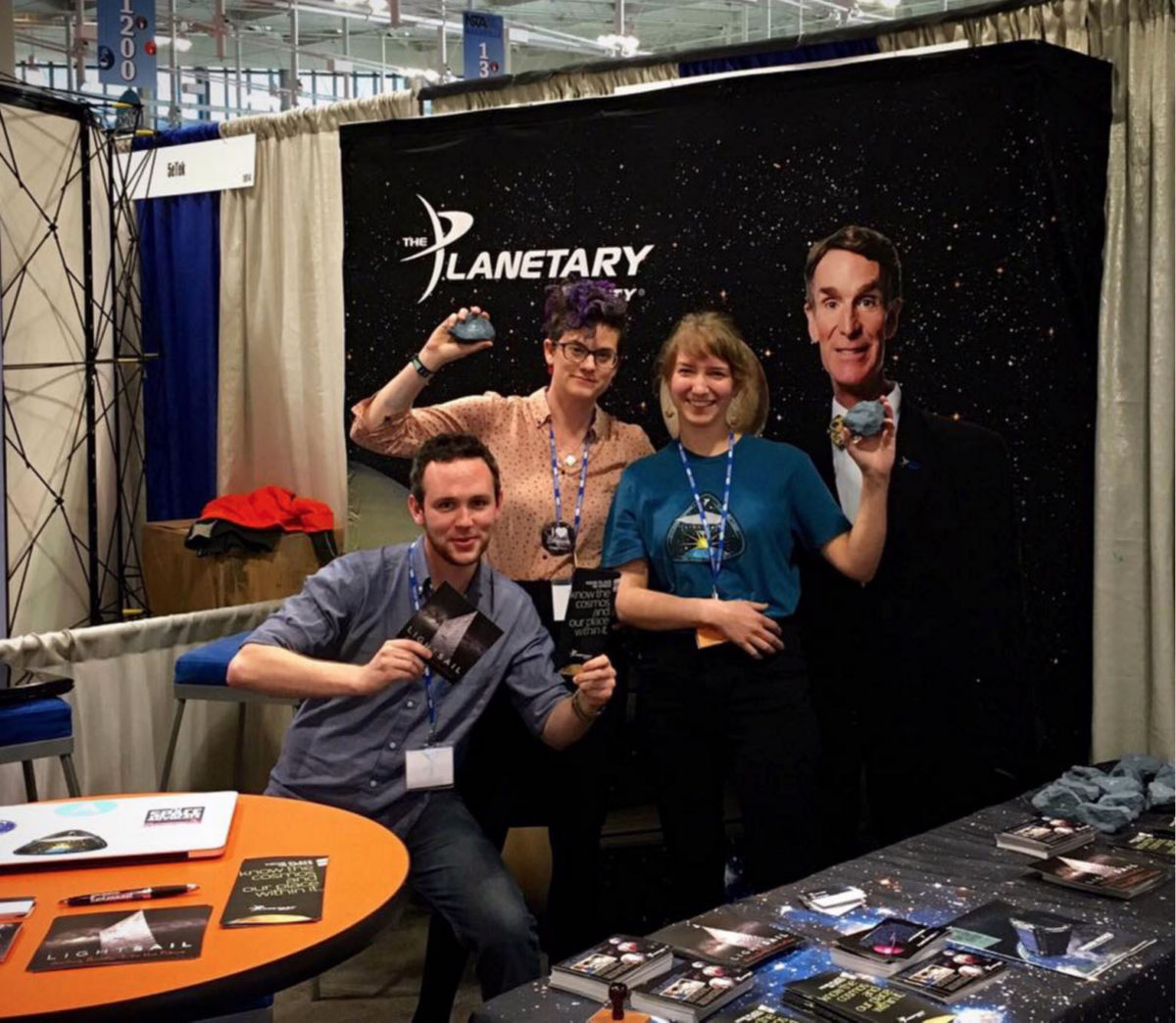 We're building what we call the STEAM Team – an international network of teachers and educational experts who know what it takes to get kids interested in science, engineering, technology, math, and the arts.
This team will be our sounding board, our advisors, and, occasionally, our reality check. We want to know what teachers wish they had, what they know works, and what they know to avoid. With surveys, trial activities, and open calls for input, we'll be engaging the STEAM Team to help us build the best program we can.
It's this team of educators who will make The Planetary Society's youth education efforts a success. And it will be this team who gets the first opportunities to try out our programs, materials, activities and resources.
So if you, or anyone you know, teaches students at any level, join us at planetary.org/steamteam.
Together we will (dare I say it?)...change the world!
Support Our Core Enterprises
Your support powers our mission to explore worlds, find life, and defend Earth. Tomorrow's discoveries begin today.
Donate