Our live conversation about "Planet 9" and the amazing diversity of our solar system, featuring Konstantin Batygin and Mike Brown of Caltech, Senior Editor Emily Lakdawalla, Bill Nye the Science Guy and Cassini Project Scientist Linda Spilker. We close with a special K9 edition of What's Up!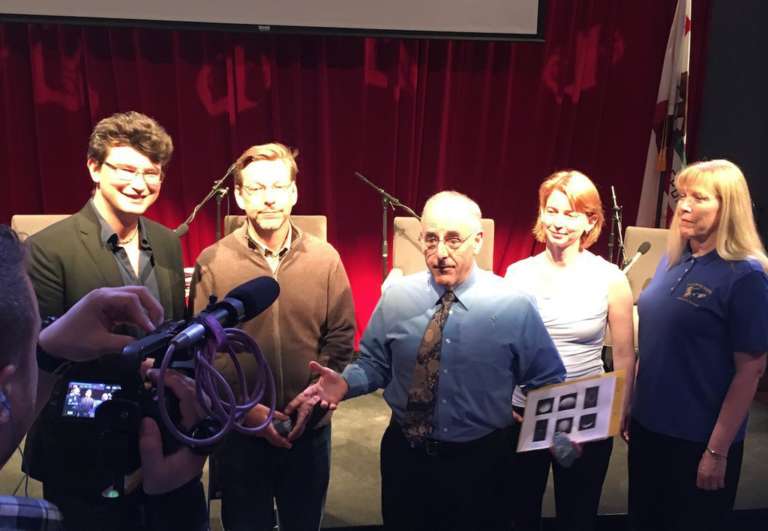 Related Links:
This week's grand prize is a lovely Planetary Radio t-shirt, a 200-point iTelescope.net astronomy account, and a signed copy of Bill Nye's "Unstoppable: Harnessing Science to Change the World." Runners-up may receive a Planetary Society rubber asteroid.
This week's question:
We want to honor Laika the dog by turning her name into a space acronym. What should LAIKA stand for? It could be a spacecraft, an instrument, a type of planetary feature...you name it. Winners will be picked based on evaluation of your entry's creativity, humor or both.
To submit your answer:
Complete the contest entry form at http://planetary.org/radiocontest or write to us at [email protected] no later than Tuesday, March 29th at 8am Pacific Time. Be sure to include your name and mailing address.
Last week's question:
How many science instruments does the ExoMars Trace Gas Orbiter carry?
Answer:
The answer will be revealed next week.
Question from the week before:
Who made the second longest spaceflight, and how long was he or she up there on that single flight?
Answer:
Cosmonaut Sergei Avdeyev spent nearly 380 days on the second longest spaceflight in history.