Adam Block • Dec 26, 2017
Pretty Pictures of the Cosmos: Snapshots of Chaos
At 2.5 million light years away, the Andromeda Galaxy is our nearest large neighbor. But look a little to the northeast of it and some 100 times farther and you will find galaxies in collision with NGC 317: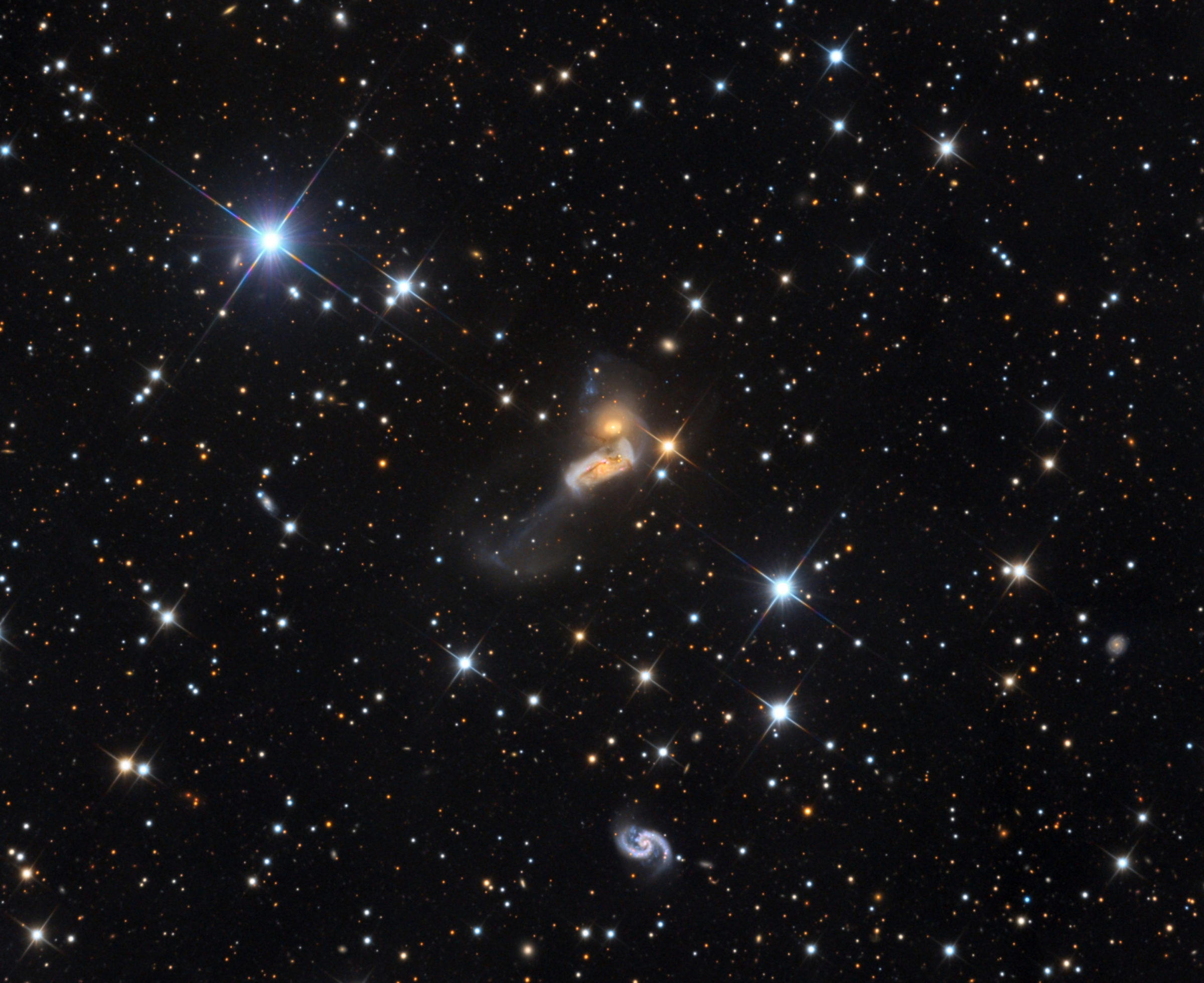 Many bright foreground stars of our own galaxy dazzle the eye in this deep exposure. However this little-studied pair of galaxies is worthy of the attention and hold their own with their collisional intrigue. Plumes and loops of stars spray from the interaction. This image is likely one of the deepest color images of this galaxy pair at this resolution.
With Halloween having come and gone...an unexpected apparition is that much scarier!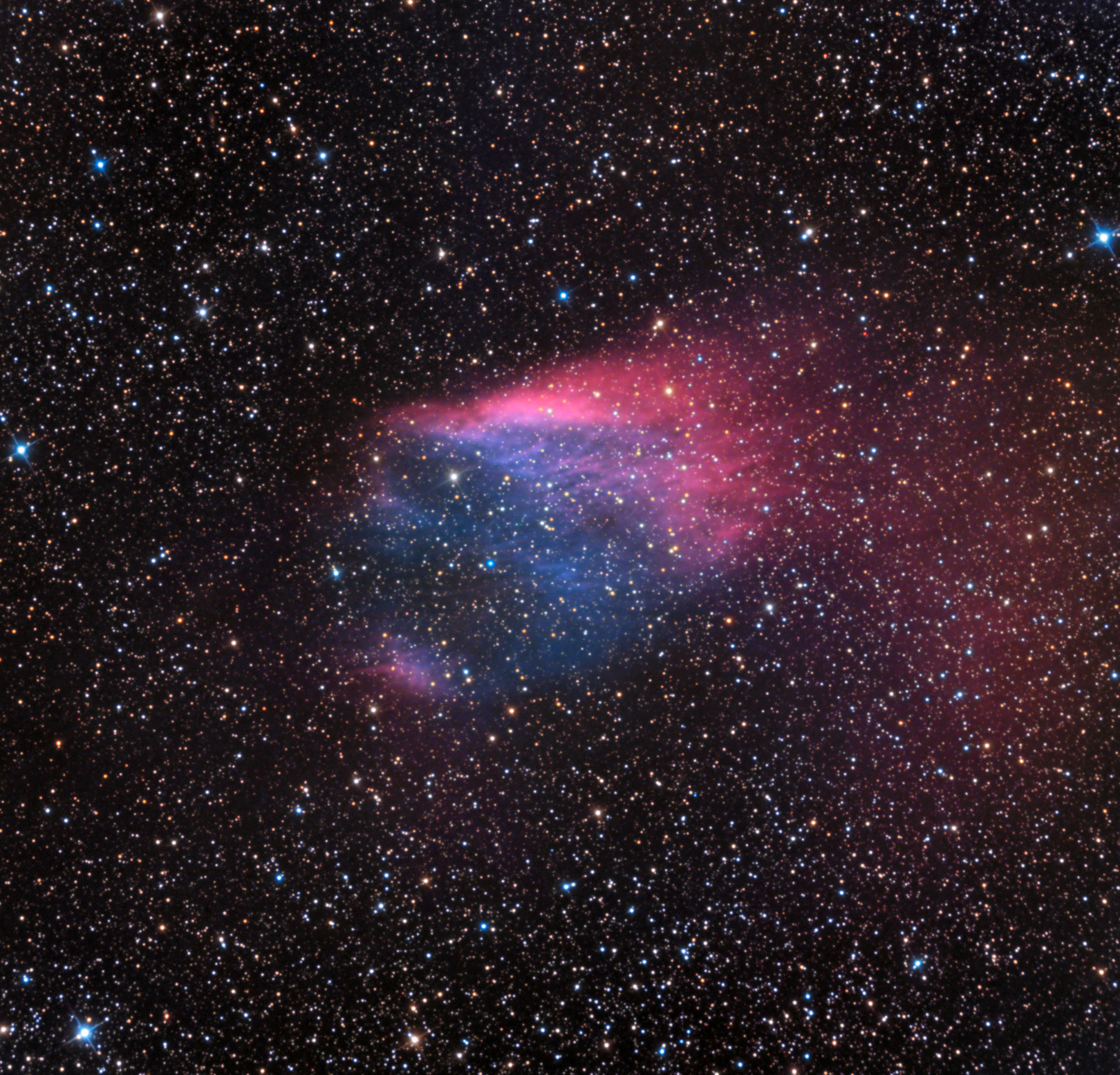 Behold the Flaming Skull Nebula! Most famously captured in narrowband imagery (mapped color) by T. Rector—shown here is a full color version that better illustrates its true nature as a dying star. Few pictures render this nebula well owing to its faintness.
The bright bluish star in the nebula, down and to the right of the "eye star," is the remnant dwarf star that makes the outer expanding bubble of gas glow. Either due to its motion through space or winds from some other external source—the bubble is being blown away giving the nebula its streaming, dreadful dreads.
(P.S. Coming up with a good scream/howl trope was hard!)
Here is an image of famous M13: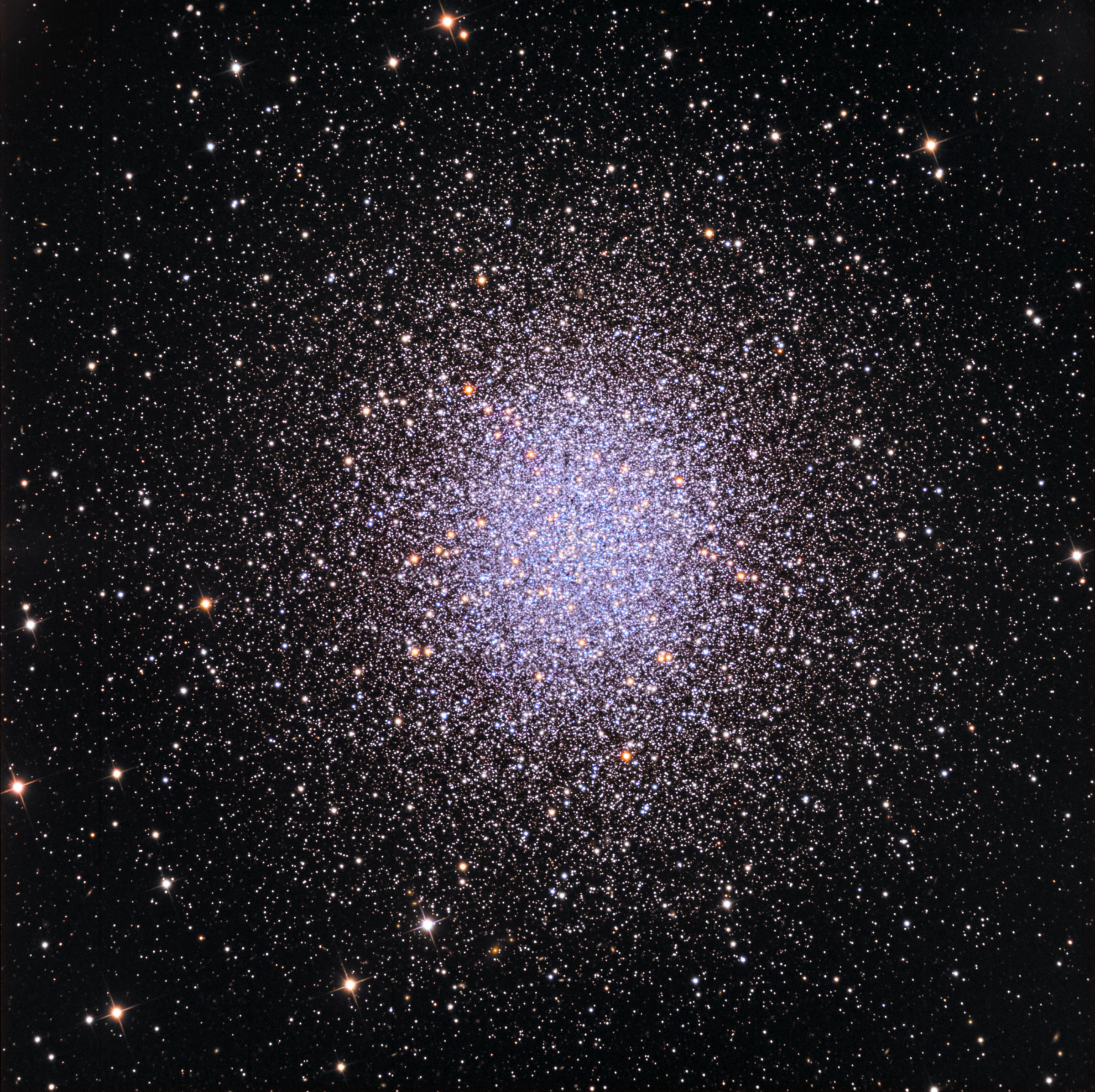 This cluster easily numbers several hundred thousand stars and spans 150 light years across. Many stars are fractions of a light year from each other and orbit each other in nearly incomprehensibly complex paths. Stars in the outer regions dive in and out of the cluster, reaching a somewhat stable spherical distribution. Although the picture looks "serene," it is actually a snapshot of frenetic activity.
Artistically I am pleased with the technique I am using to render these showy clusters. The challenge is to give the appearance of resolution showing stars to core while at the same time maintaining the color of the stars and showing the faintest ones captured. Each of these elements is an antagonist to the other—especially when striving for a "natural" look. These data sat on my computer for a long time, but now I finally have 100,000 reasons to feel better about the result.
Support Our Core Enterprises
Your support powers our mission to explore worlds, find life, and defend Earth. Tomorrow's discoveries begin today.
Donate