Jason Davis • Nov 16, 2021
LightSail 2 sails into Smithsonian
The Planetary Society's LightSail 2 spacecraft is sailing into the Smithsonian Institution.
The prestigious Washington, D.C. museum, education and research complex will display two models of the solar sail spacecraft, which is continuing to demonstrate flight by light in Earth orbit. The display is part of the Smithsonian's FUTURES exhibition, a collection of art and technology that showcases the future of humanity.
"It's an honor to be included in this exhibit," said Bill Nye, CEO of The Planetary Society. "Who knows where solar sailing will carry us in the coming decades and beyond?"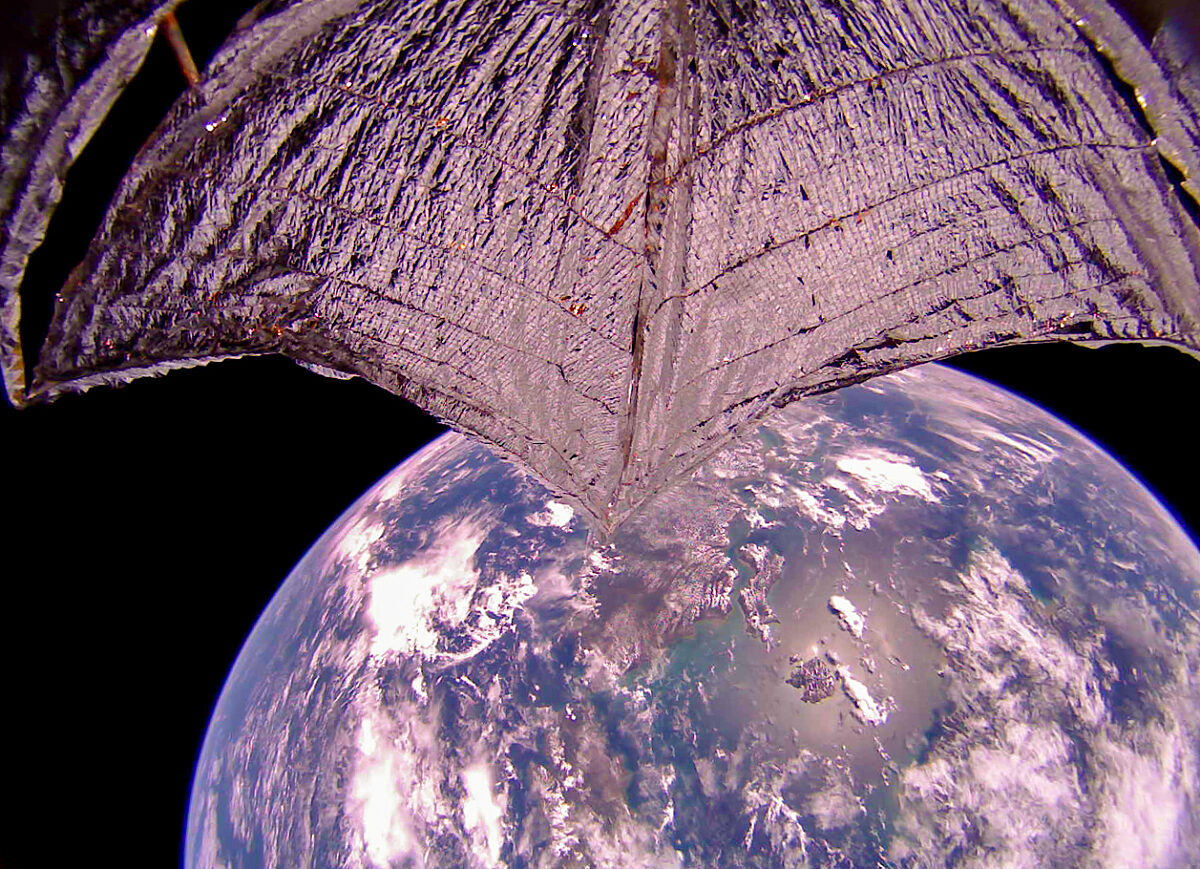 Launched aboard a SpaceX Falcon Heavy rocket in June 2019, citizen-funded LightSail 2 successfully showed that solar sails are a viable means of propulsion for small, standardized spacecraft called CubeSats. LightSail 2 is currently operating in an extended mission, collecting as much data as possible to help inform future solar sail missions, including three by NASA: NEA Scout, Solar Cruiser and ACS3.
"An invitation from the Smithsonian for LightSail 2 is a tremendous honor," said Bruce Betts, the LightSail program manager and chief scientist for The Planetary Society. "Congratulations to all the thousands of Planetary Society members, backers and supporters who crowdfunded the LightSail spacecraft missions."
The LightSail 2 Smithsonian display consists of a full-scale engineering model of the CubeSat without its sail, a one-fourth-size model of the spacecraft and sail that uses real sail material left over from construction, and a four-minute video playing highlights from the mission.
LightSail 2 Smithsonian exhibit video This video accompanies two models of LightSail 2 at the Smithsonian's FUTURES exhibit, which runs from November 2021 to July 2022 at the Arts and Industries Building on the National Mall in Washington, D.C. Credit: The Planetary Society
David Doody, a Planetary Society volunteer who by day works as a flight operations lead engineer at NASA's Jet Propulsion Laboratory in Pasadena, California, built the LightSail scale model. Shipping it to the Smithsonian was no small challenge: Doody also constructed a special crate to protect the exhibit and created special unpacking instructions for museum curators. The Mylar used for the model and actual spacecraft is just 4 microns thick — less than the width of a human hair.
LightSail 2 is the first spacecraft to demonstrate controlled solar sailing using a small spacecraft — in this case a 3-unit CubeSat. A single-unit CubeSat is a cube measuring 10 centimeters (4 inches) per side; at three units LightSail 2 is about the size of a loaf of bread. CubeSats have enabled universities, private entities and space agencies to hitch rides to space on rockets carrying multiple payloads.
By demonstrating the ability to deploy a boxing ring-sized solar sail from a small spacecraft and use the light of the Sun for propulsion, LightSail 2 acts as a precursor to the future. The ability to equip a small spacecraft with a means of propulsion that does not require fuel could make deep space exploration more affordable and accessible.
The Smithsonian FUTURES exhibition opens Nov. 20. CEO Bill Nye will participate in two live-streamed events on Nov. 19 as part of the opening festival. At 11:00 a.m. EST (16:00 UTC), he will guide viewers through the exhibits, and at 6:30 p.m. EST (23:30 UTC) he will participate in an "unexpected conversations" series that highlights bold ideas to change the future.
Nye reflected on the long road to getting LightSail 2 to the launch pad.
"Observing the tail of what would one day be called Comet Halley, Johannes Kepler reasoned that humankind would someday sail on sunbeams. Nearly four centuries passed before we at last had rockets that could lift and propel spacecraft above the atmosphere in the vacuum of space. Calculations showed that solar sailing was a feasible way to propel spacecraft without conventional fuel, and the citizen-funded Planetary Society pursued the idea for four decades. LightSail 2 has proven that we can propel a spacecraft with sunlight."
The FUTURES collection and LightSail 2 will be on display until July 6, 2022. It is located in the Arts and Industries Building on the National Mall in Washington, D.C.
You are Part of LightSail's Legacy
Let's share the story and success of LightSail® - help secure LightSail's legacy!
Donate Today