Larry Crumpler • Feb 25, 2014
Field Report From Mars: Sol 3572 – February 10, 2014
• The NM Museum of Natural History MER 10th Anniversary Exhibit opened here on January 24th
• Opportunity is still at its "winter haven" on the crest of Murray Ridge
• Opportunity finally finished its study of the "jelly donut" rock Pinnacle Island
• Opportunity is looking now at some odd, possibly mineralized rocks
New Exhibit on the 10th Anniversary of MER Here at the NM Museum of Natural History & Science

On January 24th, we opened a new exhibit in honor of the tenth anniversary of MER operations on the surface of Mars. The new exhibit is a supplement to the existing Mars Exploration Rover exhibit installed in December of 2003. Instead of attempting to capture all the important scenes and moments of the Mars Exploration Rover Mission, the exhibit is themed as landscape art and arranged as a series of very large format images in a minimalistic gallery type setting suitable for contemplation. The exhibit is focused on a few samples of the important "works" by the "artists" Spirit and Opportunity.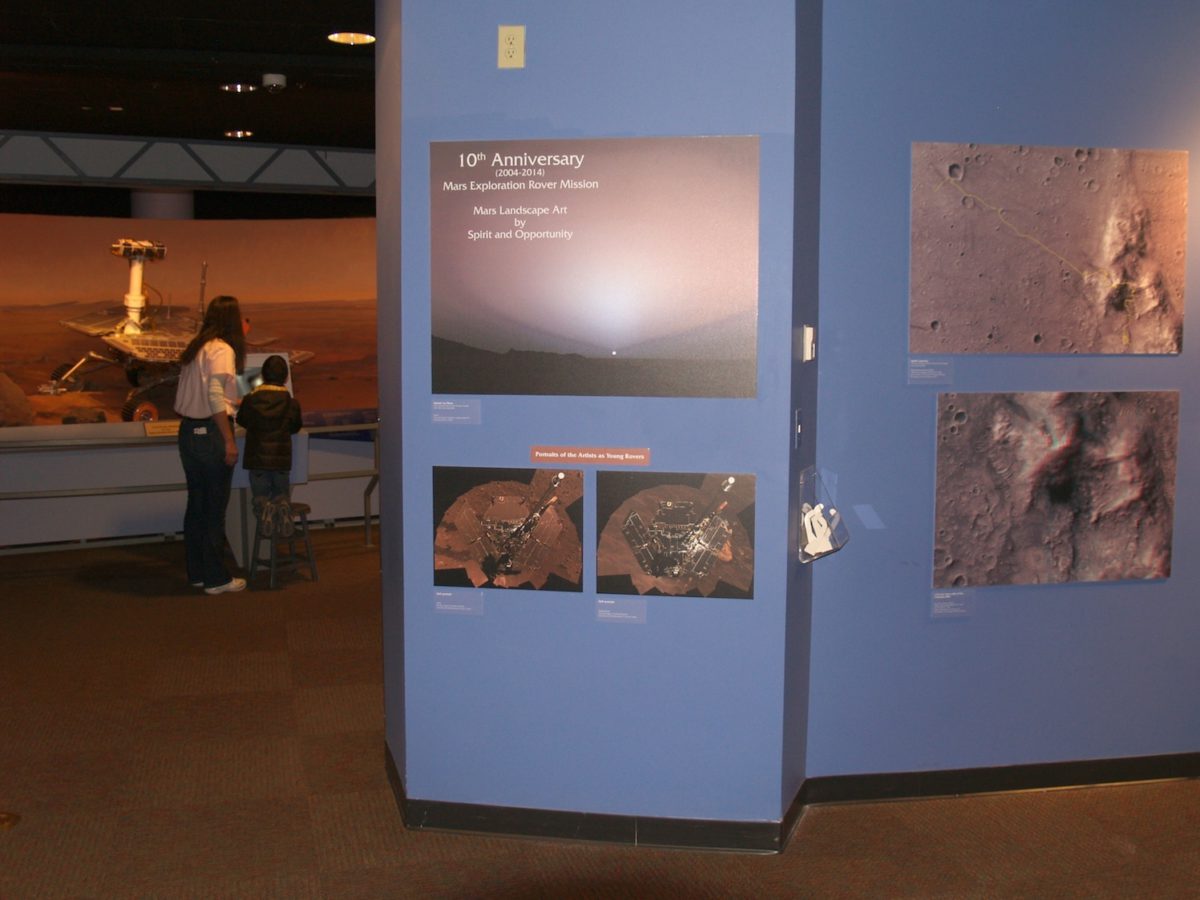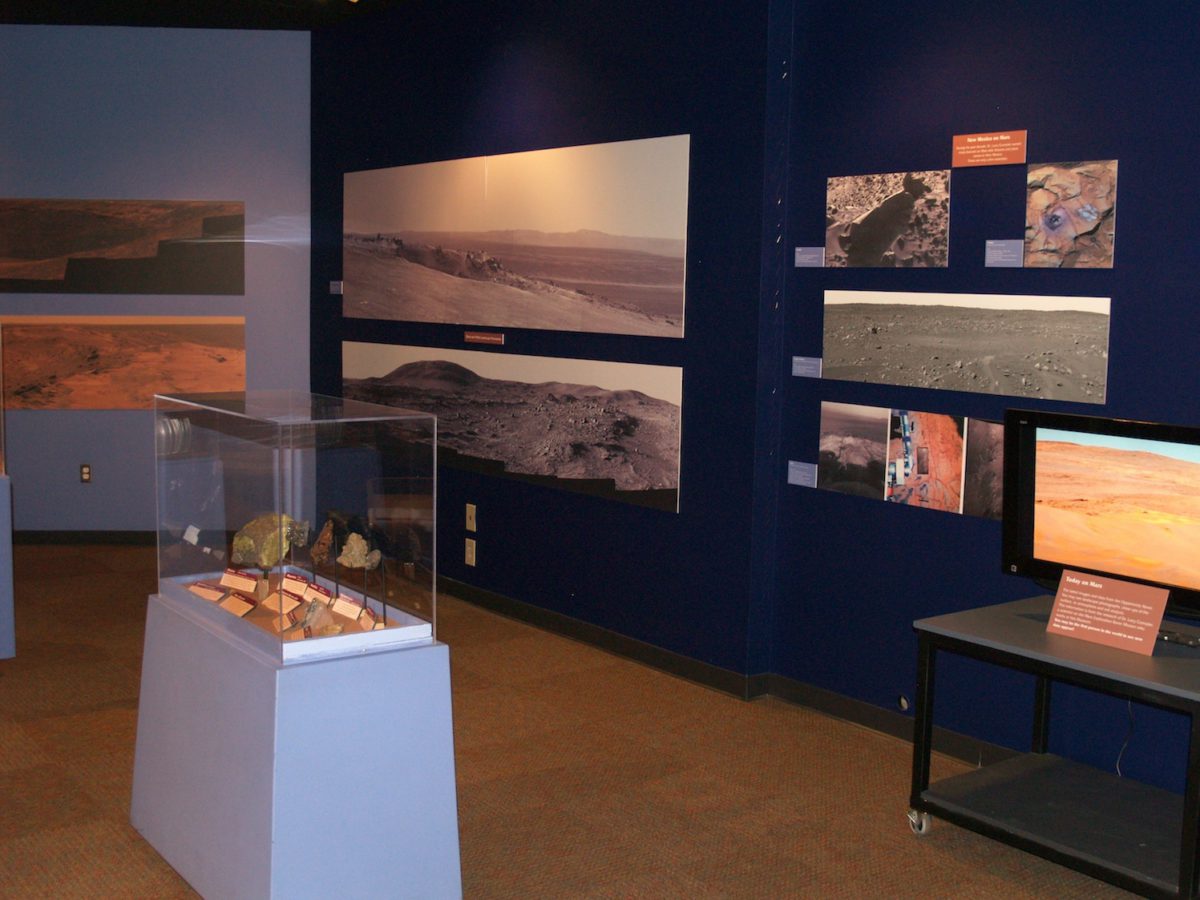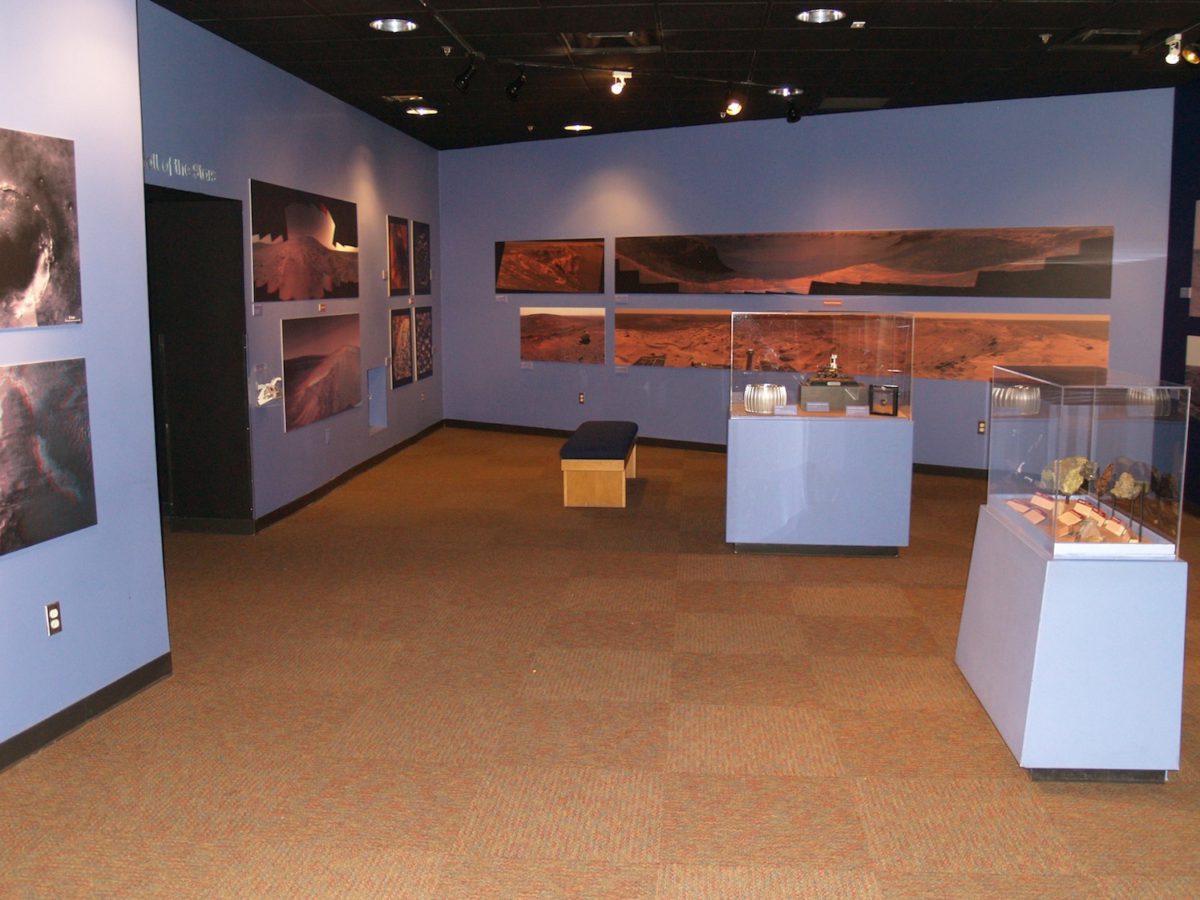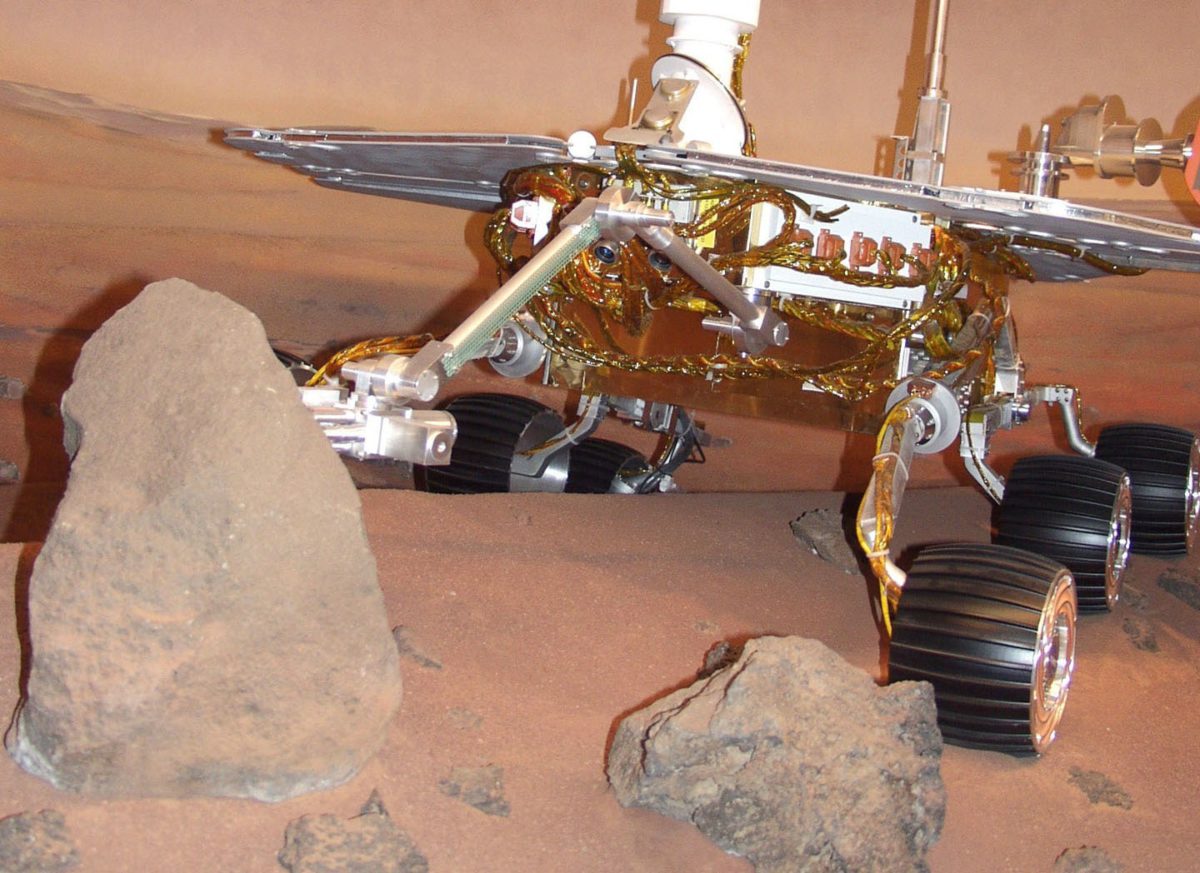 Status Report

Opportunity is still exploring an outcrop high up on Murray Ridge as the winter solstice on Mars approaches. At this location the tilts are good, so Opportunity is getting excellent solar input on its solar panels. Meanwhile Opportunity is checking out some of the outcrops here at its winter haven.
In late January the odd rock "Pinnacle Island," which was widely described in the news media as looking like a "jelly donut," was the target of some intense study by Opportunity. This rock has some unusually high elements, and elements of the type that are commonly moved by water. Some of the characteristics of the elemental abundances are somewhat like some mineralized deposits here on Earth. So we suspect that something happened here to leach rocks in one place and deposit some of the elements in another. Maybe it was hydrothermal circulation associated with Endeavour crater. Or maybe it was something else from the early days of Mars geologic history. That is why Opportunity is moving in to look at a couple of other rock.
In the last week Opportunity moved a few meters away from the "jelly donut" rock Pinnacle Island, and began looking at another outcrop. The moved allowed Opportunity to look back and see if there was an obvious source for the loose rock that it had been looking at over the last few weeks.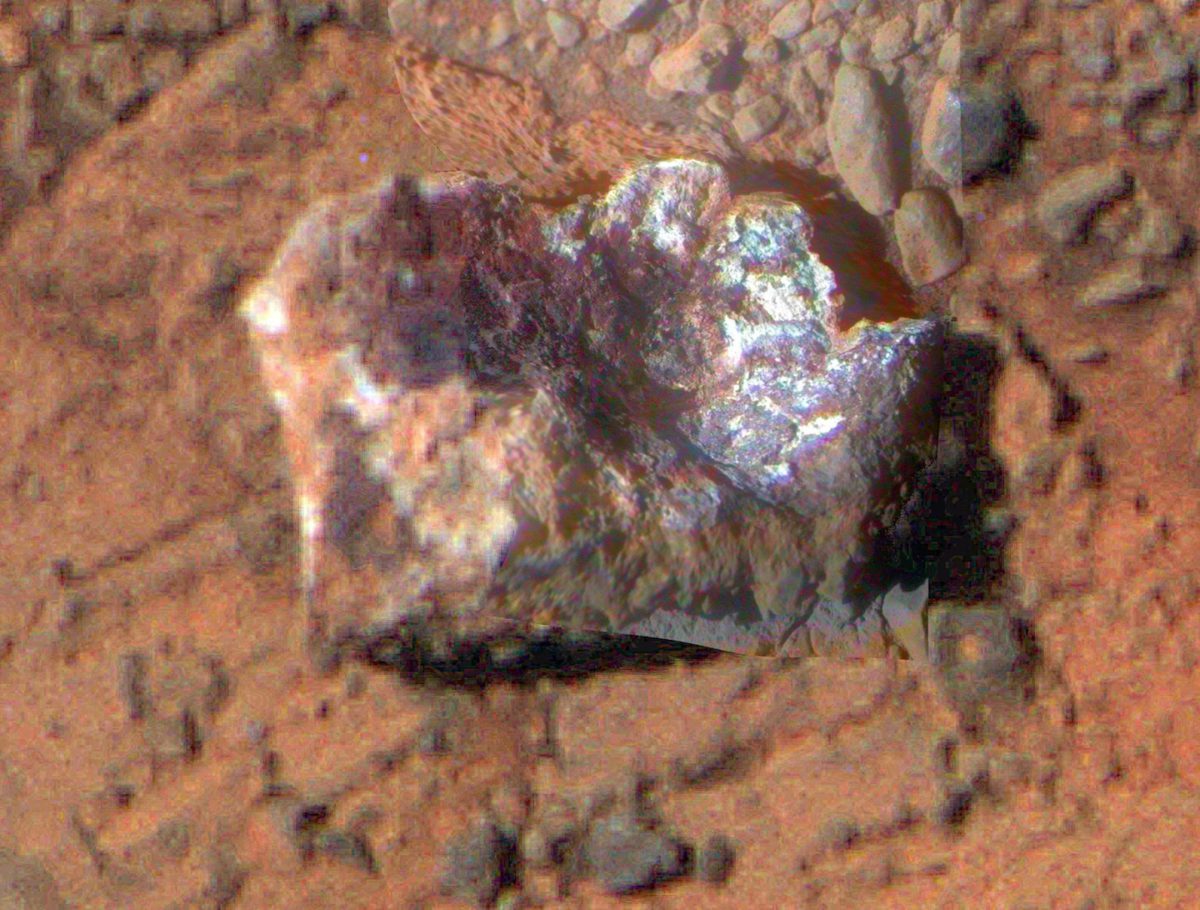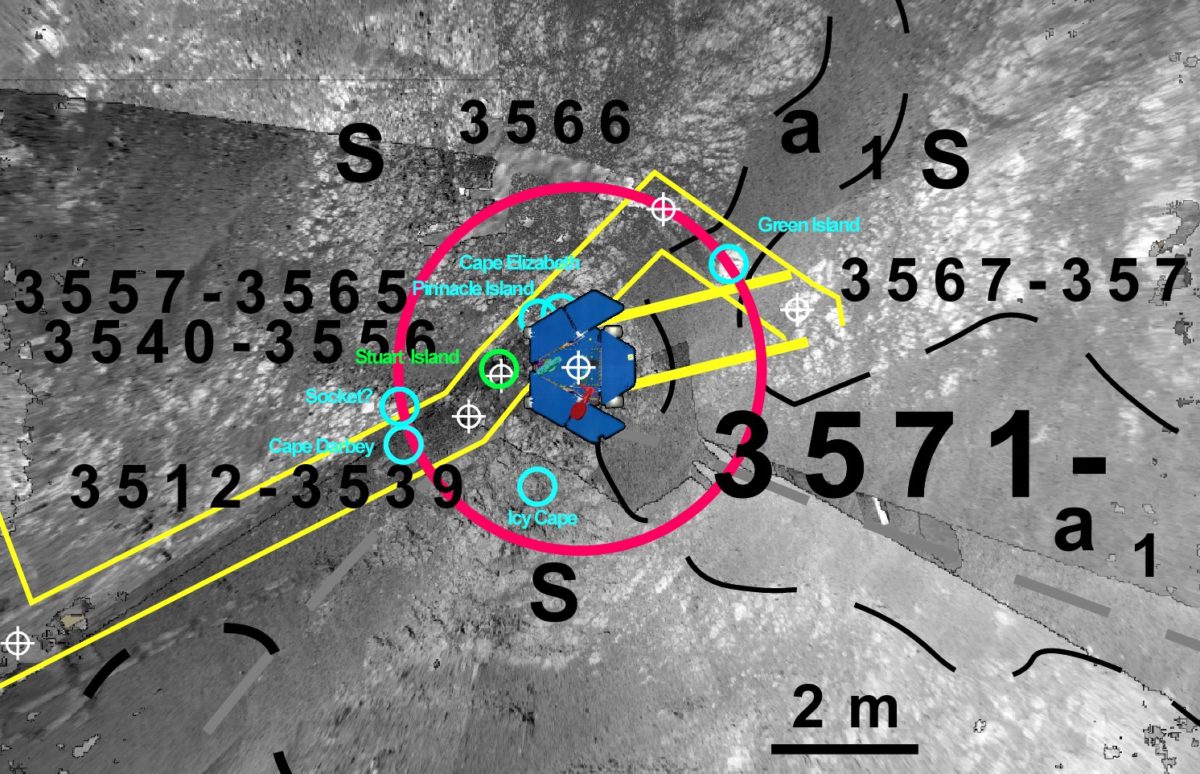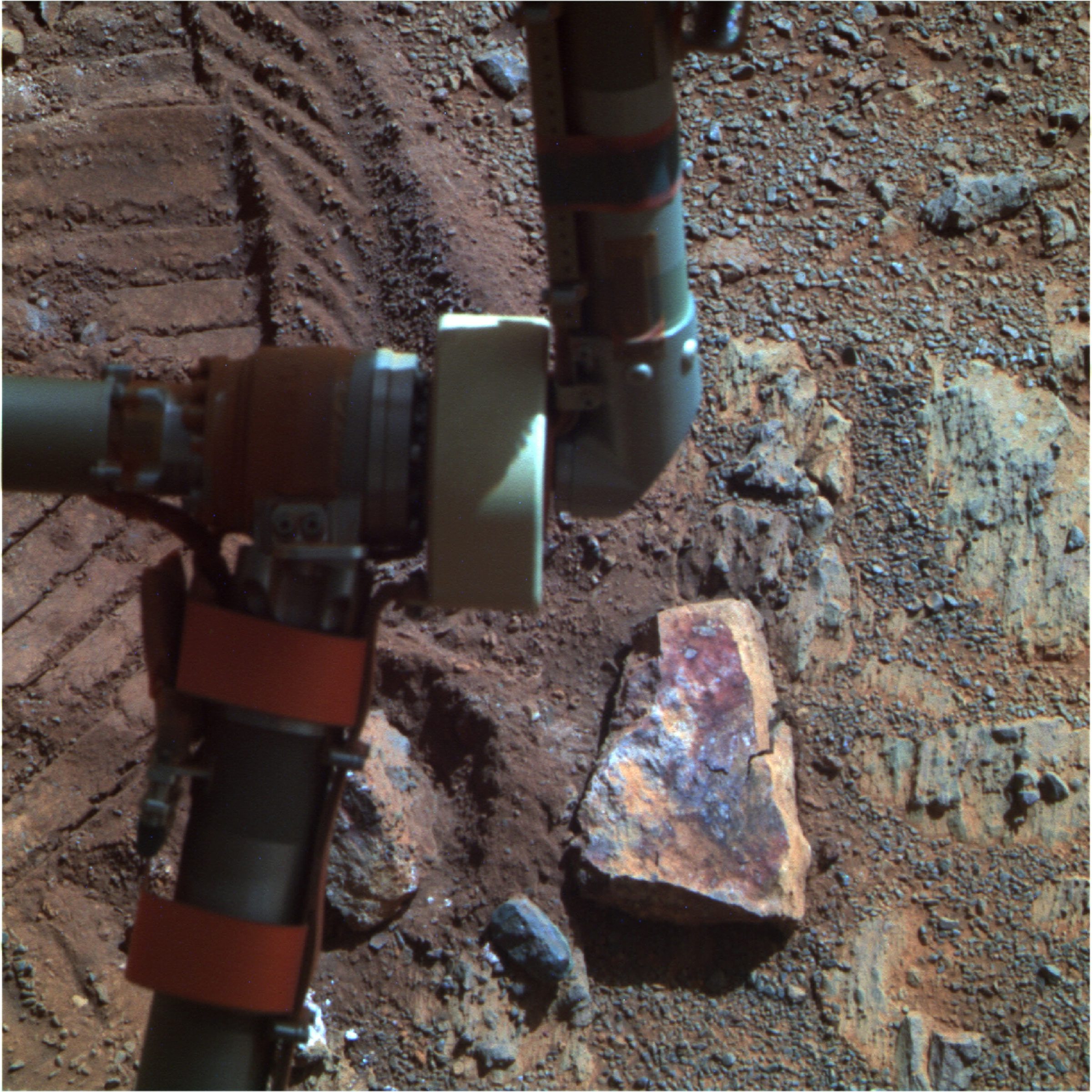 You are Part of LightSail's Legacy
Let's share the story and success of LightSail® - help secure LightSail's legacy!
Donate Today