A long-awaited data set is finally public (well, long-awaited by me, at least). The Rosetta team has now published their data from the July 10, 2010 flyby of asteroid (21) Lutetia. At the time, it was the largest asteroid yet visited by a spacecraft, so it dominated the asteroids and comets montage poster I put together.
This data set is absolutely stunning, and my friends in the amateur image processing community wasted no time in creating art out of it. First, I give you a movie of Rosetta's flyby, processed by Ian Regan. The flickering occurs because Rosetta was cycling through different-color filters as it flew past. I had to play this one a few times. Wow.
Rosetta flyby of asteroid Lutetia This movie of Rosetta's flyby of asteroid (21) Lutetia on July 10, 2010 was processed by Ian Regan. The flickering occurs because Rosetta was cycling through different-color filters as it flew past.Video: ESA / MPS / UPD / LAM / IAA / RSSD / INTA / UPM / DASP / IDA / Ian Regan
The rest of the images in this post were processed by Daniel Machacek. Here's a color global view. Daniel remarked on his blog entry about these images that Lutetia is pretty much monochrome, a red-tinged gray, with few obvious variations, at least in natural color. I've been wanting this image for a long time. With it, I'll be able to update my asteroids and comets montage to be in color. I will do that, but not for a while -- I have a few pressing projects going on this month.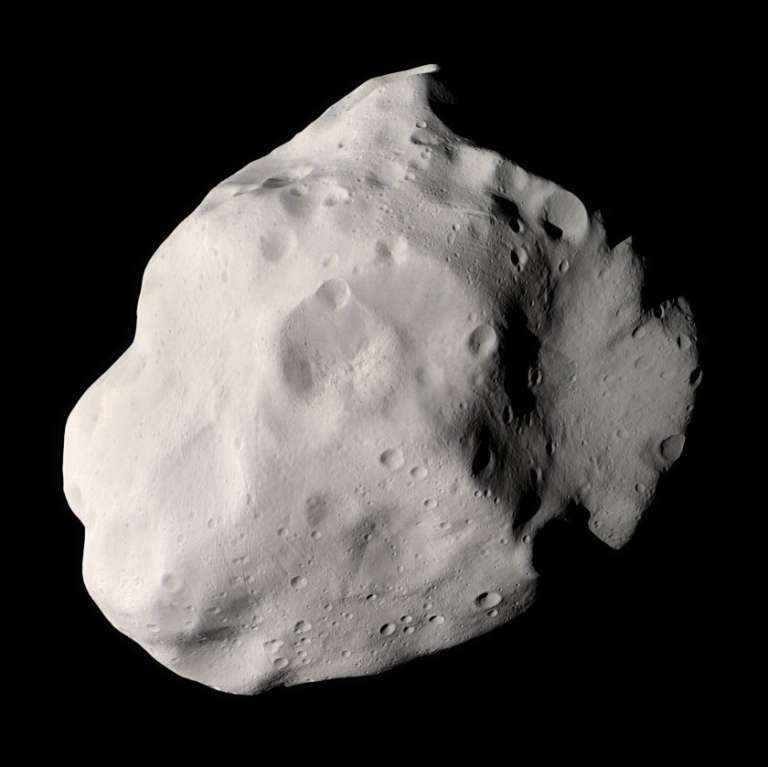 Next, a stereo view, which really makes the asteroid leap out of your computer screen. I'm showing two versions of the same 3D image. The first is crossed-eye stereo (my preferred way of looking at 3D images, because it lets both my eyes process color information, although this image is monochrome); the second is a red-blue anaglyph for which you'd need 3D glasses.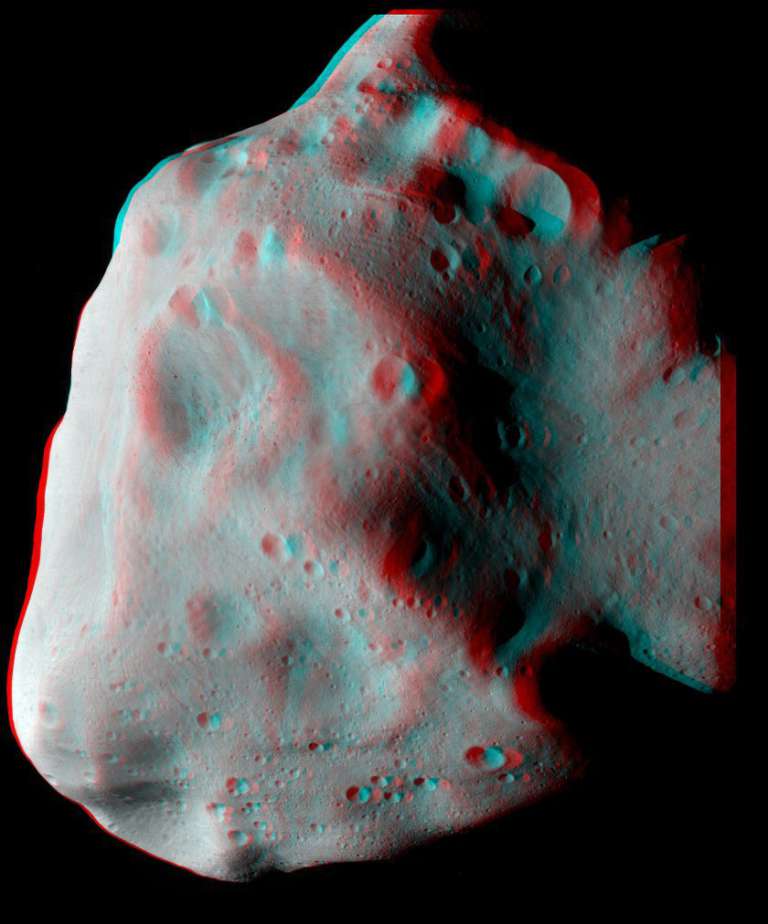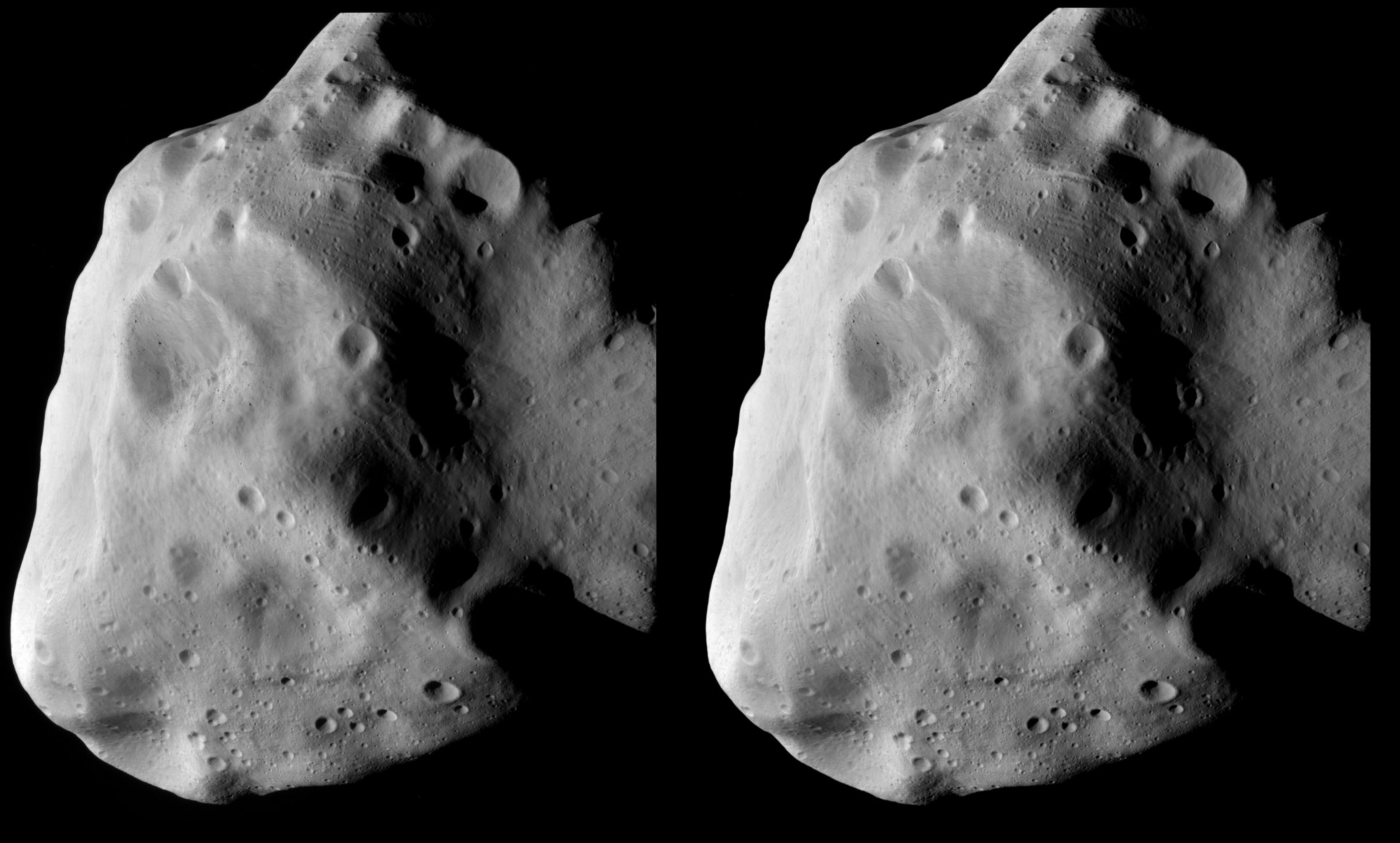 Daniel examined these images closely and had the following remarks about the asteroid's appearance (translated and edited by me with the help of Google translate):
Lutetia, like most asteroids, is densely covered with craters, but the camera revealed many other features on the surface. There is a central area with a crater full of boulders and rocks. The largest have a diameter of 3 to 5 pixels, which means they are up to 400 meters high! But that is not the only place to find boulders; one can find more rocks in other areas of Lutetia. In the most boulder-covered areas, you can see several regolith landslides. Other mysterious formations are sets of grooves extending almost everywhere on the surface of Lutetia. Similar formations can also be found on the Martian moon Phobos and other bodies.
Finally, here is a spectacular parting shot, of a crescent Lutetia. This one is actually in color too, but it's hard to tell; at high phase, pretty much everything in the solar system looks silvery gray.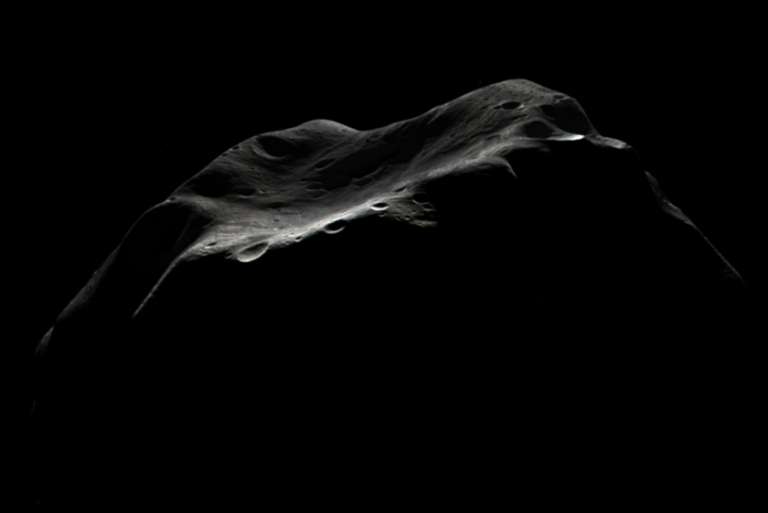 You are Part of LightSail's Legacy
Let's share the story and success of LightSail® - help secure LightSail's legacy!
Donate Today