As I've mentioned before, it's amateur astronomers, not professionals, who are shouldering the burden of constant monitoring of the weather on Jupiter and Saturn. What's going on these days in the outer solar system?
Well, as Damian Peach shows us, Jupiter's belt has definitely returned, and the clouds are very, very turbulent to the west of the Red Spot, which, to be honest, is really not looking all that red. And OMG look how much detail he resolved on Ganymede! For his most recent photos, check his Facebook page.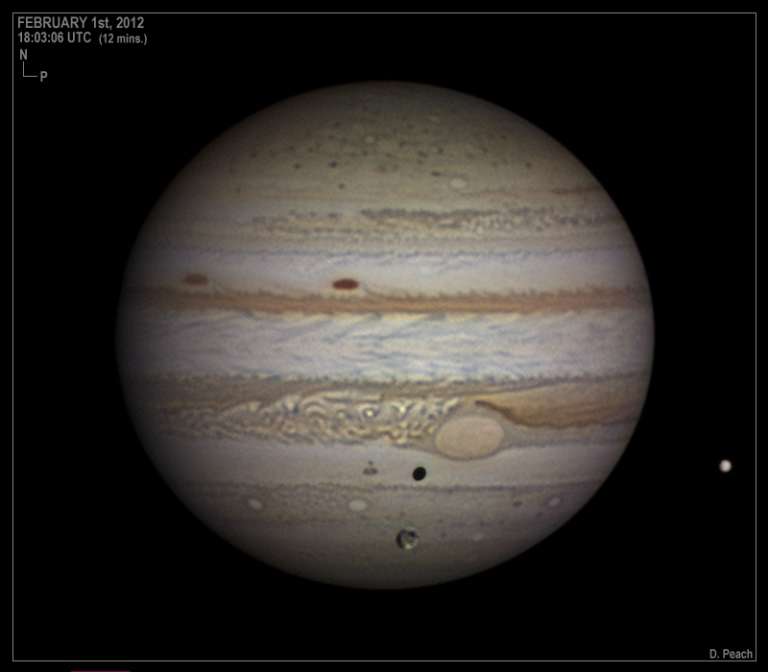 So let's step on out to Saturn, which has been monitored very well lately by Freddy Willems. He's still seeing quite strong effects from the great northern storm (note north is down in this photo, which is more traditional for telescopic images).
It's preventable … if we just look up!
Be a Planetary Defender! Power our work to defend Earth.
Donate Today