Here's a lovely amateur-produced color image of Jupiter's moon Callisto, or, as its artist Daniel Macháček calls it, "Titan without weather." It's based on Voyager 1 images from both the wide-angle and narrow-angle cameras, and clicks to enlarge to enormous size.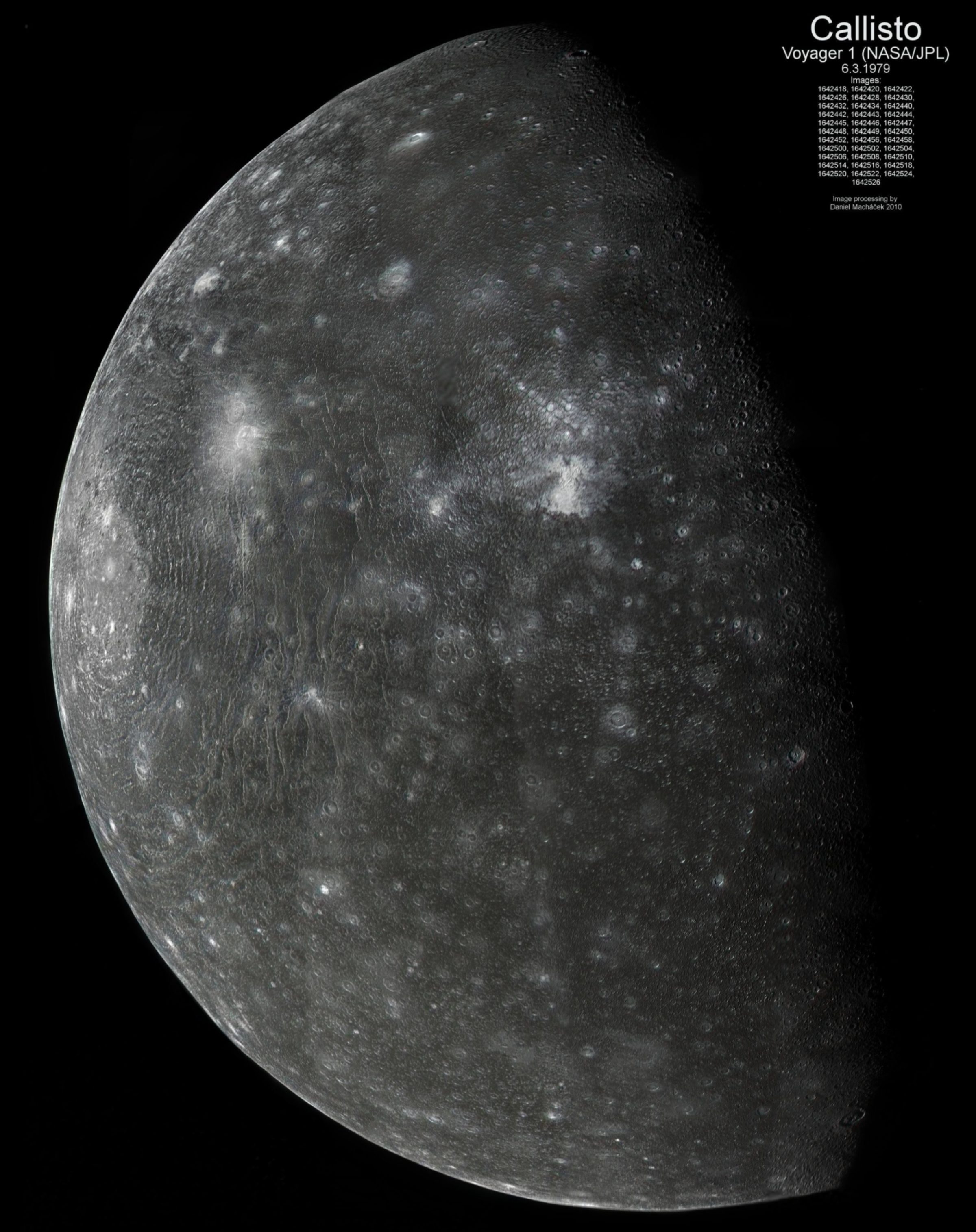 One reason I didn't have time today to write a longer post is that I'm finally getting to work outlining and planning the next installment in my series of image processing classes. I've had several false starts with where to go next, and have finally decided to dive right in to the Planetary Data System, using the Voyager encounters with Jupiter as a case study. Stay tuned for information on when that class will take place! I think what will probably happen is that I'll finish preparing this week and then conduct the class early next week.
Exploration Changes Everything
Keep space science going strong. Take action for space and make your voice heard by telling elected officials to make space a priority.
Take Action