Jason Davis • May 19, 2017
Here's what you need to know about the Electron rocket, which is set to launch from New Zealand
Have you heard? A new rocket is about to come online! This Monday at 9:00 a.m., a 10-day launch window opens for Rocket Lab's Electron vehicle, which promises to place small satellites into orbit on the cheap.
That 9:00 a.m. time, however, is only valid for the North Island of New Zealand, where the launch pad is located. New Zealand's main islands are 12 hours ahead of UTC, 16 hours ahead of EDT, and 19 hours ahead of PDT. So if you're, say, based in Pasadena, California, the window actually opens Sunday at 2:00 p.m. local.
Are you new to Rocket Lab and its shiny new Electron launcher? If so, here's a guide to get you up to speed.
The company and its market
Rocket Lab was founded in 2006 by Peter Beck, who serves as the company's CEO and CTO. In 2009, Beck's firm became the first private company in the Southern Hemisphere to reach space, with its Atea 1 rocket.
Electron was introduced in 2013 as a light-lift launcher aimed at the small satellite market. The rocket can place a 150-kilogram payload into sun-synchronous orbit. Sun-sync satellites fly pole-to-pole, passing over the same spot at the same time each day. A good example of this the A-Train, a group of Earth-observing satellites operated by NASA and its international partners.
A flagship Earth observation satellite like NASA's Suomi NPP weighs more than 2 metric tons, but Rocket Lab sees a growing market for smaller payloads, and that's where Electron comes in. Whereas a standard NASA-procured launch can easily cost more than $100 million, Electron flights are advertised at $4.9 million.
In 2015, NASA introduced a new program to provide groups of SmallSats with their own, dedicated ride to orbit. As part of that program, Rocket Lab earned a $6.9 million award to conduct a SmallSat group demonstration flight. (At the time, Rocket Lab predicted the first Electron would fly in 2015.)
Other confirmed Electron customers thus far are Planet, Spire and Moon Express. Rocket Lab is headquartered in Los Angeles, but at the core, they're New Zealanders, with facilities and a mission control center in Auckland.
The rocket
Electron is a two-stage, liquid-fueled vehicle powered by an engine called Rutherford. (Ernest Rutherford was a New Zealand-born physicist who developed a model of an atom's nucleus and electrons in 1911.)
Nine Rutherford engines power the Electon's first stage; a single Rutherford powers the upper stage. The engines are 3D-printed, and Rocket Lab says an entire engine can be printed in 24 hours.
The rocket runs on liquid oxygen and refined kerosene—a common propellant mixture used by the Falcon 9, Soyuz and Atlas V. The Electron structure is made of lightweight, carbon composite materials (you can hold half of the rocket's payload fairing in one hand), including the liquid oxygen tank. In an article last November, I described why using carbon-wrapped tanks in a supercooled oxygen environment can be troublesome, but Rocket Lab's website says that through an "extensive research program," they have created tanks that are "compatible with liquid oxygen."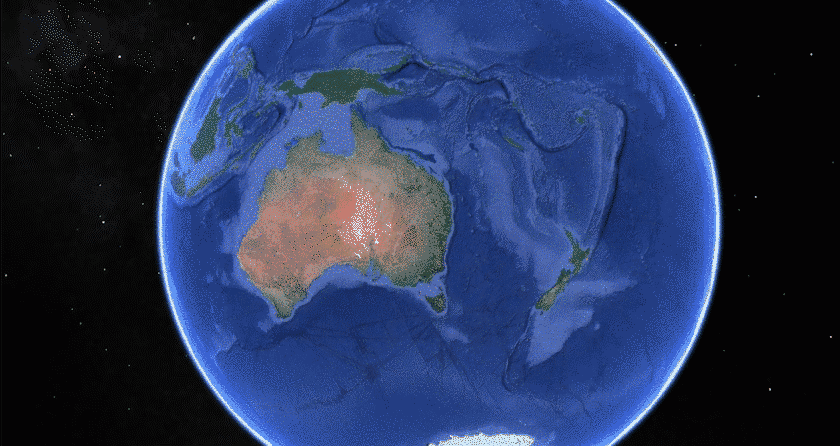 The launch site
Rocket Lab's launch site, known as Launch Complex 1, is located on the eastern side of New Zealand's North Island, on the Māhia Peninsula. From there, the company has a clear southward path for launches, which is necessary for polar orbits. Currently, there are no publicly accessible viewing areas, but that may change once Electron is officially up and running.
The test flight
Rocket Lab named its first Electron "It's a test."
It's a Test arrived at the launch site back in February, and is scheduled to launch during a 10-day window that opens on May 22. The rocket will carry an inert payload to an 83-degree, elliptical orbit varying between 300 and 500 kilometers high (for reference, the ISS orbits at about 400 kilometers).
In Rocket Lab's press materials, the company stresses It's a Test is Just a Test, offering the standard disclaimer that there's a chance things could go awry. The launch will not be live-streamed, but if it's successful, you can bet the company will share photos and videos on Twitter.
After this initial test, two more Electron missions are planned before the space firm starts flying paid customers.
Let's Explore More
Our time to take action for space is now! Give today to have your gift matched up to $75,000.
Donate