Jason Davis • Jan 13, 2017
Want to build on our LightSail work? Here are some resources to get started
We get a lot of questions about LightSail specifics here at The Planetary Society.
Students of all ages write to ask about specific components of the spacecraft. We hear from professional engineers looking for insight on everything from deployable structures to ground stations. And there are plenty of enthusiasts out there looking for digital schematics to build both physical and virtual models of our solar sailing CubeSat (we've seen LightSail show up in Kerbal Space Program, on occasion).
One of the primary goals of the LightSail program is to advance the state of solar sailing technologies. To that end, we've create a new webpage where you can find a treasure trove of LightSail technical resources.
Want LightSail schematics, links to peer-reviewed papers, a parts lists and imagery? Check out our new Academic Resource Center.
Here's a quick tour of the various page sections:
Schematics
Ecliptic Enterprises Corporation, our primary contractor, put together a nice set of baseline schematics for LightSail 2. We also have 3D PDF models of the spacecraft in all three mission states: cube form, panels deployed, and sails unfurled. (You'll need a 3D-capable PDF reader for these—Adobe Reader should do the trick.)
Academics
We uploaded seven peer-reviewed papers that our team has published on both LightSail 1 and 2. Three of those papers are being presented next week at the Fourth International Symposium on Solar Sailing in Kyoto, Japan. Our CEO, Bill Nye, will be there, as will Barbara Plante, or systems engineer from Boreal Space.
Parts List
We get a lot of questions about specific spacecraft components, so Ecliptic's Riki Munakata helped us cobble together a reference list of LightSail parts and their vendors. Links are included to manuals and schematics where possible.
Images
If you need a better idea of what the spacecraft looks like from different angles, we included a few high-resolution shots from spacecraft testing at Cal Poly San Luis Obispo.
Enjoy!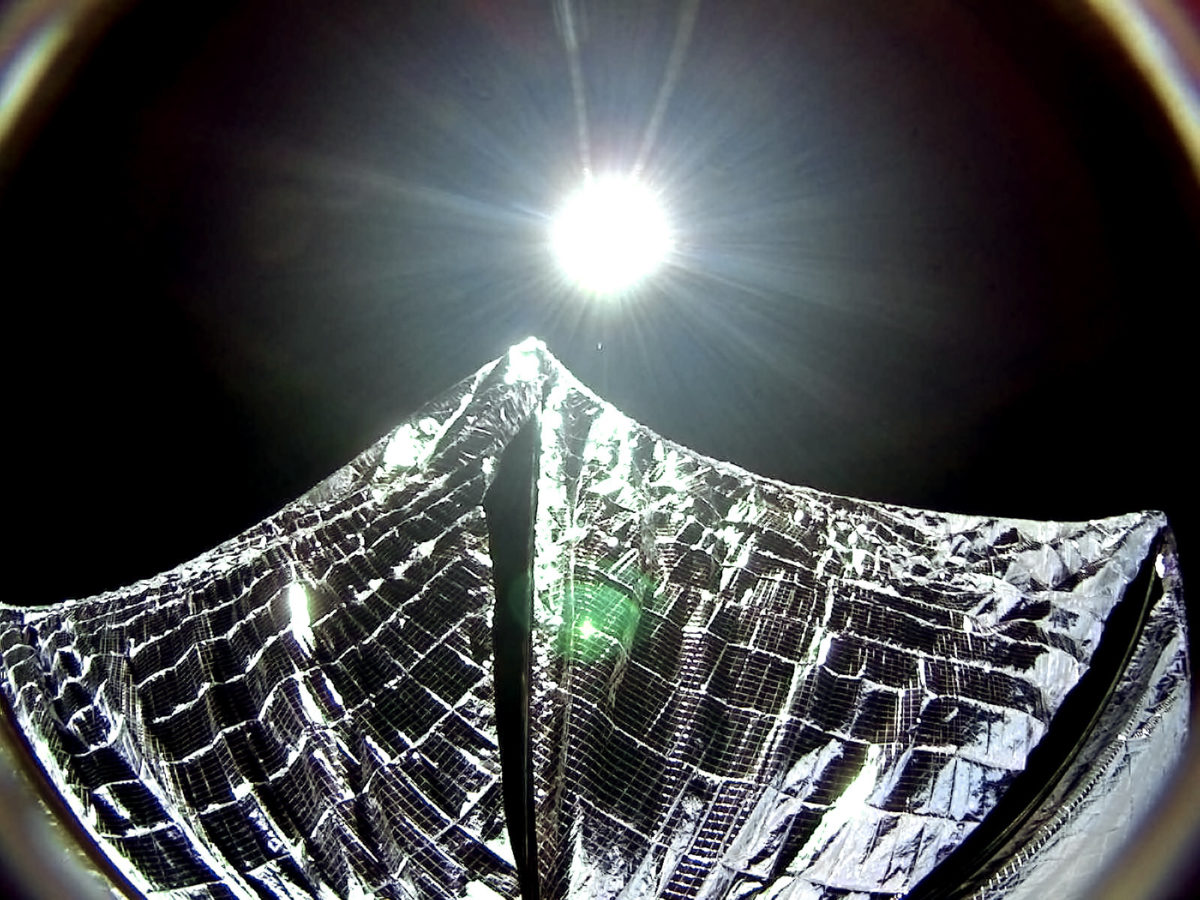 Support Our Core Enterprises
Your support powers our mission to explore worlds, find life, and defend Earth. Tomorrow's discoveries begin today.
Donate