Jason Davis • Mar 17, 2016
Expedition 47 preview: Astronaut Jeff Williams' career spans history of ISS
When NASA astronaut Jeff Williams first visited the International Space Station back in 2000, it was uninhabited. The rookie spacefarer was a mission specialist aboard space shuttle Atlantis, which was making an early supply run to the new outpost. At that point, the ISS was just two modules: Zarya and Unity.
Sixteen years later, Williams is embarking on his fourth journey to the station, riding a Soyuz spacecraft into orbit with cosmonauts Alexey Ovchinin and Oleg Skripochka. The trio lift off from Baikonur, Kazakhstan tomorrow at 5:26 p.m. EDT (21:26 UTC), and arrive six hours later.
Watch: Expedition 47 crew launch

Launch: Friday, March 18, 5:26 p.m. EDT (21:26 UTC)
NASA TV coverage starts 4:30 p.m.

Docking: 11:26 p.m. EDT (3:26 UTC Saturday)
NASA TV coverage starts 10:30 p.m.

Hatch opening: 12:55 a.m. EDT Saturday (4:55 UTC)
NASA TV coverage starts 12:30 a.m.
"It occurred to me that I've had the opportunity to really cover the history of the building of the International Space Station," said Williams during a traditional pre-flight visit to Moscow's Red Square in February. "Now, its assembly is complete; we finished it up about the time I was there last. My visit before that was halfway through. So now, it's in full utilization mode and I look forward to personally sort of completing the story of the International Space Station."
During his six-month mission, Williams plans to use social media to highlight the history of the ISS—the construction of which spanned his career. After his initial shuttle visit, he returned in 2006 for a long-duration stay during Expedition 13. He completed a second stint in 2009 as a member of the Expedition 21 and 22 crew, serving as commander of the latter. He will reprise that role for Expedition 48, after current commander Tim Kopra departs with Yuri Malenchenko and Tim Peake in early June.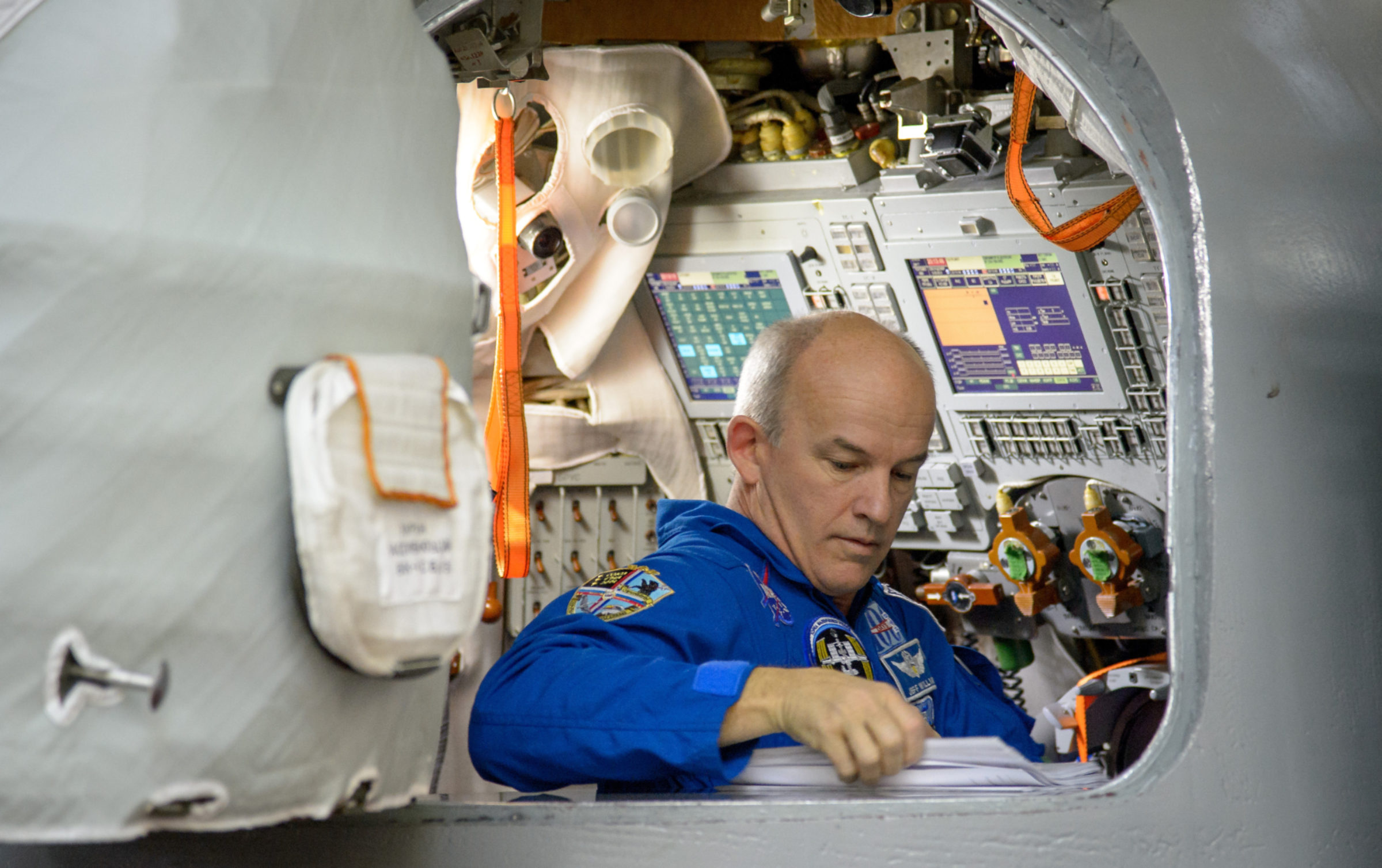 Williams has spent a total of 362 days in space. Astronaut Scott Kelly holds the current American record for cumulative days in orbit: 534. Kelly racked up that total after spending a year aboard the station participating in experiments to see how humans react to long-duration spaceflight.
NASA expects Williams to break Kelly's record before returning to Earth with Skripochka and Ovchinin in September. Williams will tie Kelly's 534-day total on September 6.
Of Williams' Russian crewmates, only Skripochka has flown before, participating in Expeditions 25 and 26 in 2010 and 2011. Ovchinin, a rookie, will be in command of the trio's Soyuz TMA-20M spacecraft. The vehicle will dock with the station's space-facing Poisk module, which was left empty by the departure of the one-year crew on March 1.
Starting next week, the ISS is scheduled to receive two cargo spacecraft in nine days. On March 22, an Orbital ATK Cygnus freighter launches from Cape Canaveral aboard a United Launch Alliance Atlas V. And on March 31, a Russian Progress resupply ship will lift off from Baikonur. A SpaceX Dragon could also launch next month, but a NASA spokesperson said the date was still under review.
There are no spacewalks planned for Expedition 47. A second Dragon spacecraft will carry a new International Docking Adapter to the station as early as summer, and require a spacewalk for installation.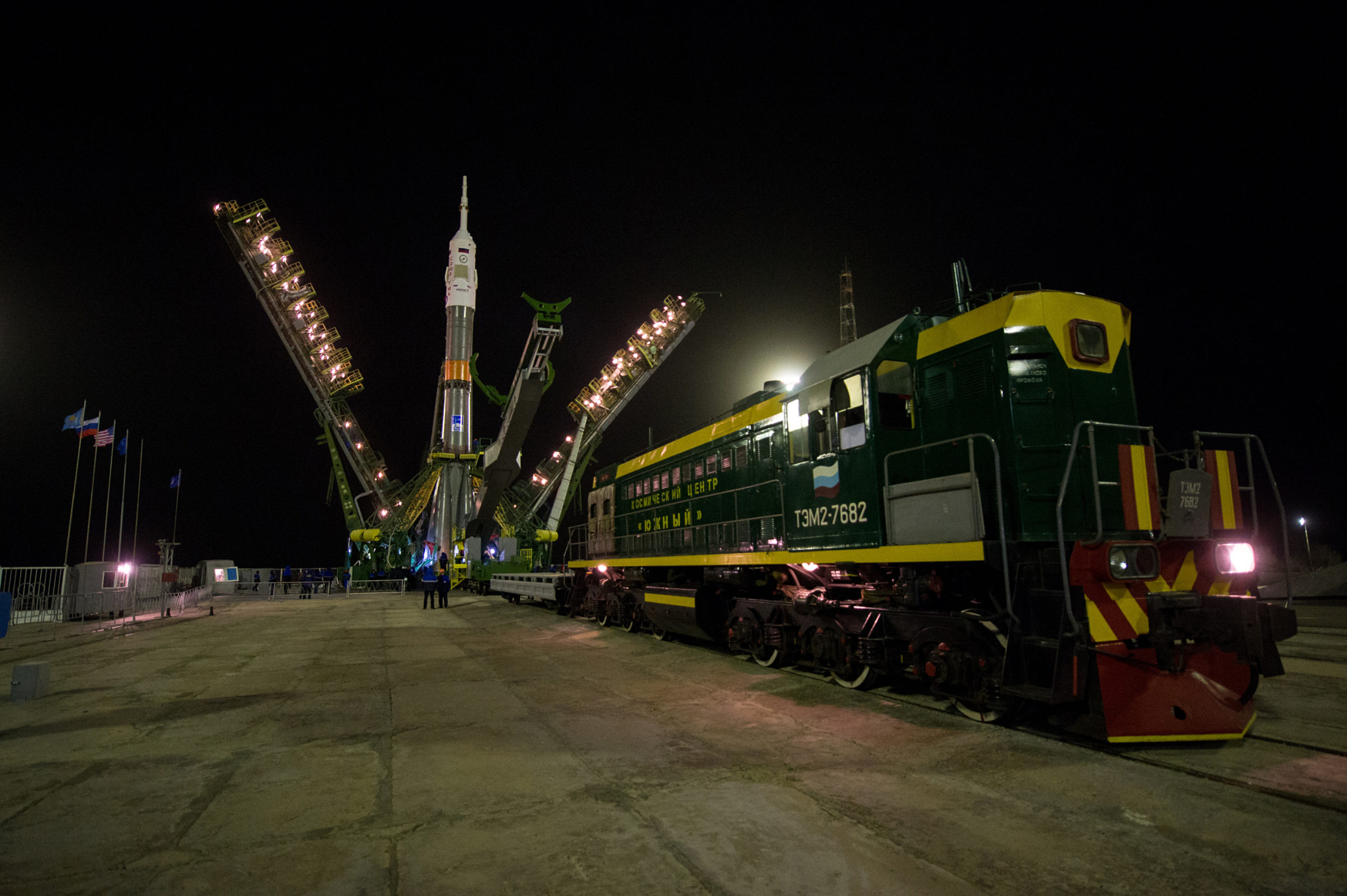 Support Our Core Enterprises
Your support powers our mission to explore worlds, find life, and defend Earth. Tomorrow's discoveries begin today.
Donate