This article originally appeared on Damia's blog and is reposted here with permission.
In August 2012, landed Curiosity rover in Gale crater. Three years later, after many kilometers, the rover is still active and is now exploring the foothills of Mount Sharp. It was the occasion to make a never-before-made self-portrait on Sol 1065, consisting of a full panoramic view from the MAHLI camera, with a drill hole visible at the center of the image.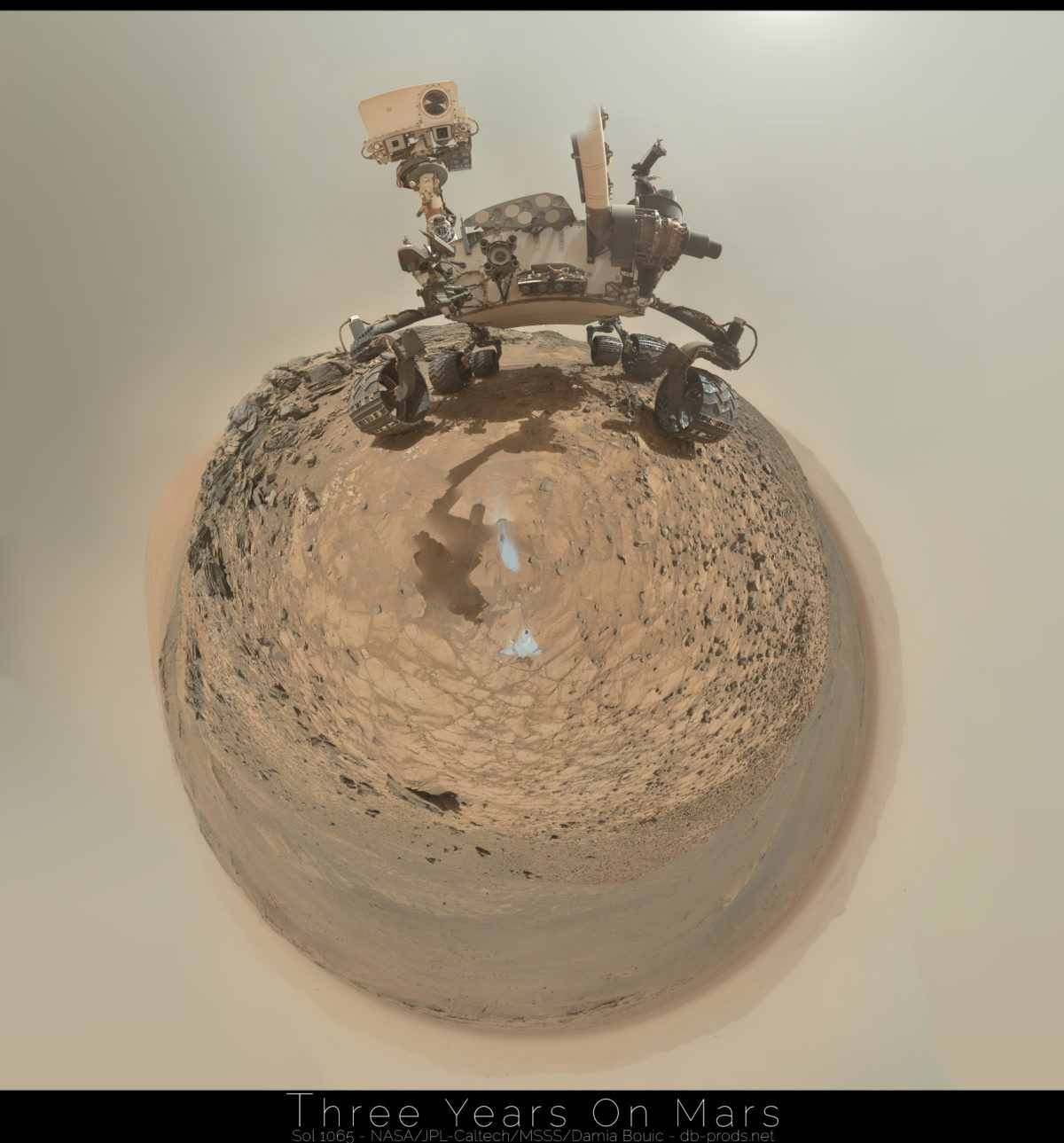 And finally, two postcards from this location.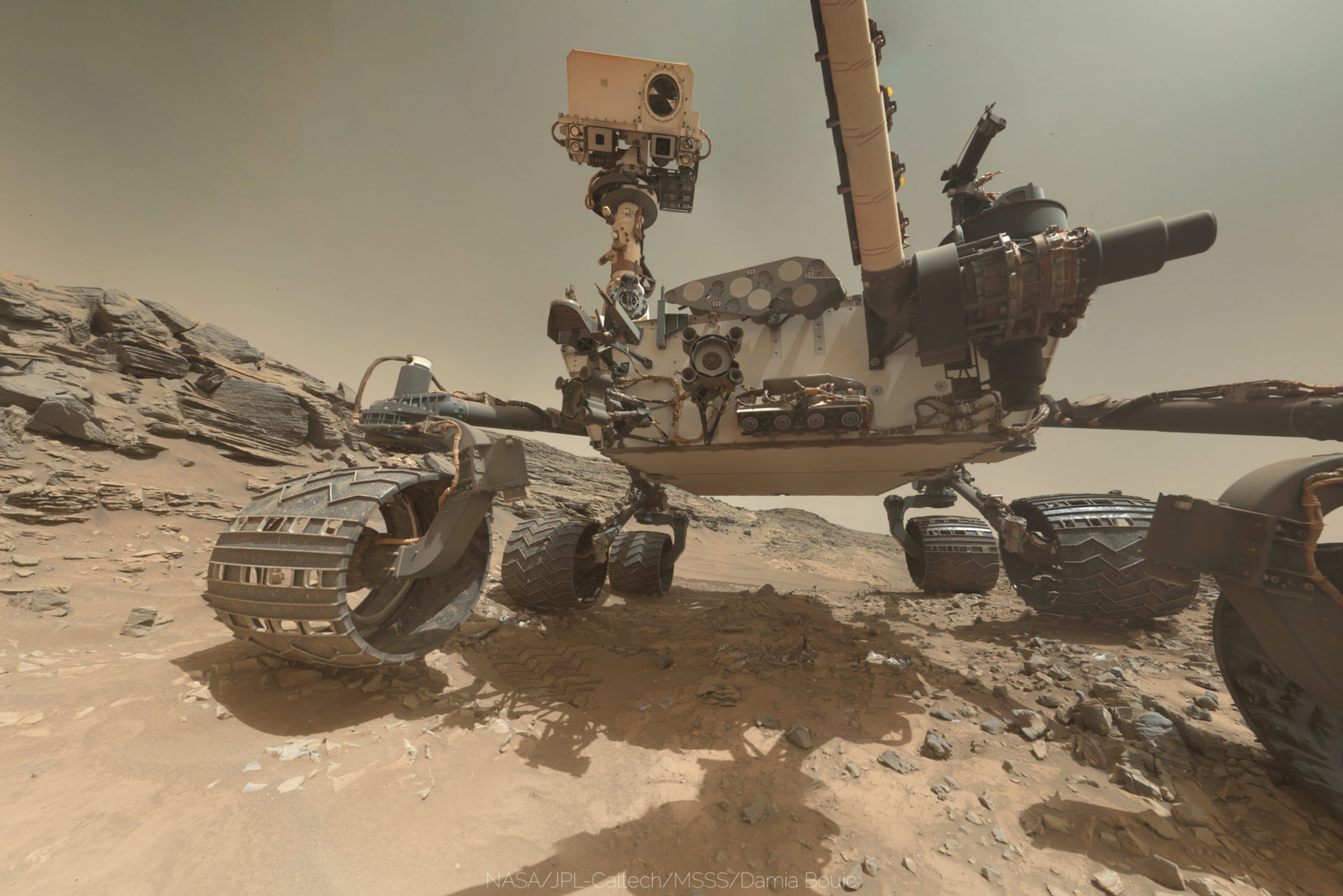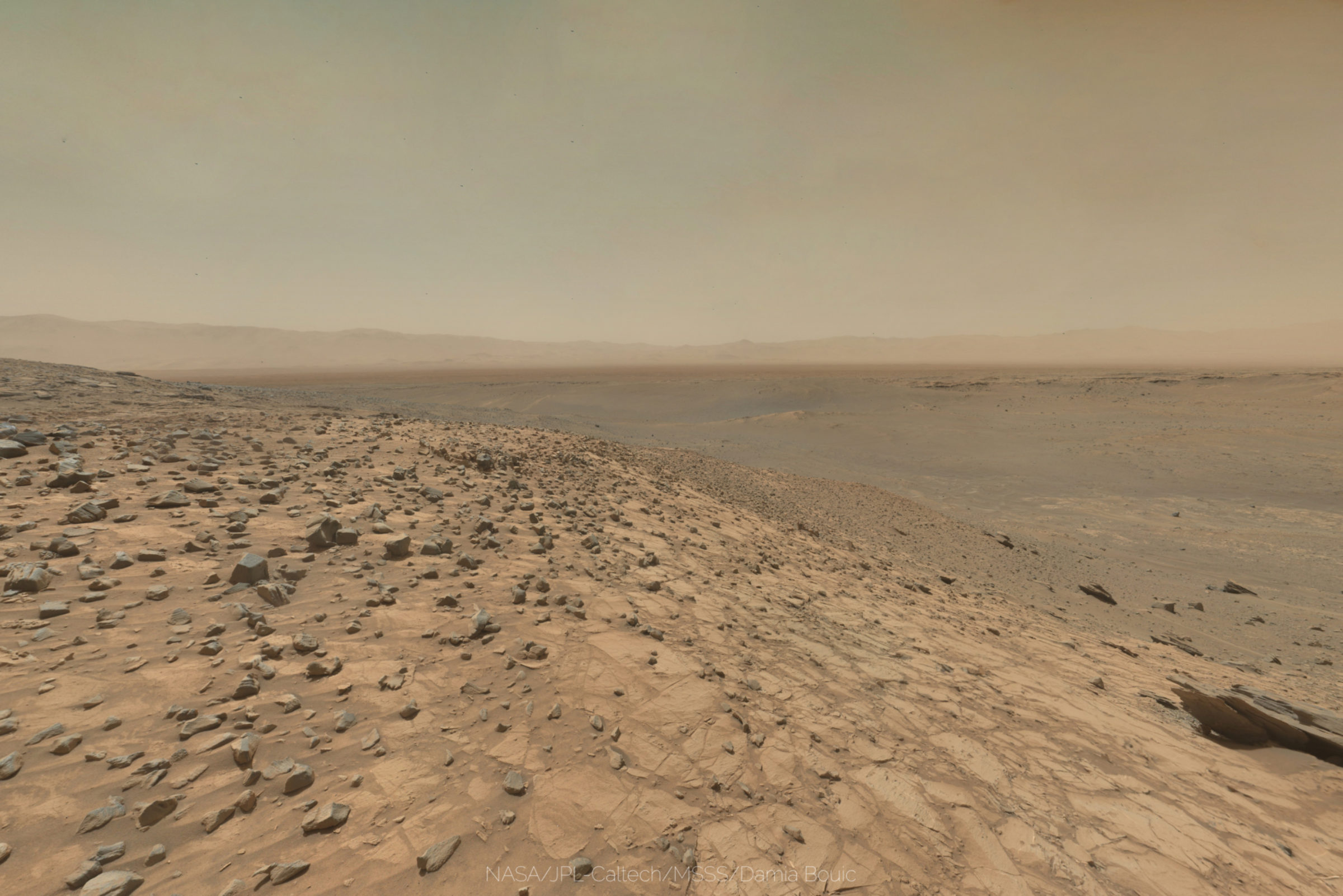 Exploration Changes Everything
Keep space science going strong. Take action for space and make your voice heard by telling elected officials to make space a priority.
Take Action