Emily Lakdawalla • Aug 04, 2014
A new angle on Churyumov-Gerasimenko brings circular features into focus
It's just two days now until Rosetta arrives in its initial 100-kilometer "orbit" of comet Churyumov-Gerasimenko, and the latest view from Rosetta's NavCam is fascinating. It doesn't look like a rubber duck anymore; several people have told me that they see the Sphinx in it now.
Look at all those circular features! Let's magnify the image by a factor of 3 to appreciate them better:
The circular features remind me strongly of the ones seen on comet Tempel 1 by Deep Impact and Stardust: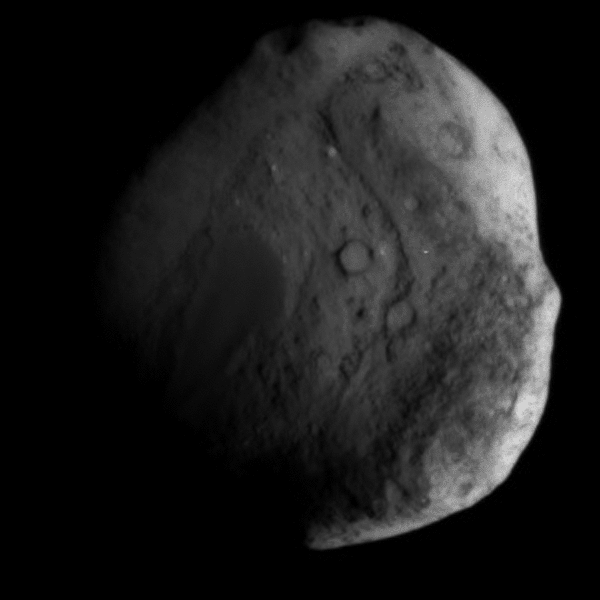 Are they impact craters? They might be. But they might also be some uniquely cometary feature. We don't really know. Rosetta is the first mission to orbit a comet rather than just fly by one. So it really represents our first opportunity to study such features from every angle to try to understand how they form and evolve. Comets can change fast, as we saw with Tempel 1, so Rosetta may even get to see surface features change over time.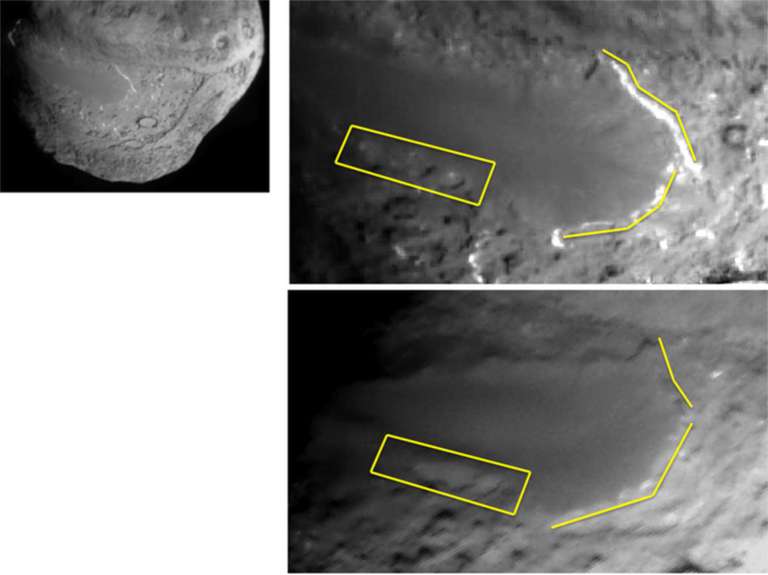 We can see the surface features in the latest NavCam image more clearly partially because Rosetta is closer to the comet than before, but also because it has shifted its position with respect to the comet and the Sun so that shadows now outline its features. I liked this higher-angle view so much that I decided it was time to update my compet comparison montage with it: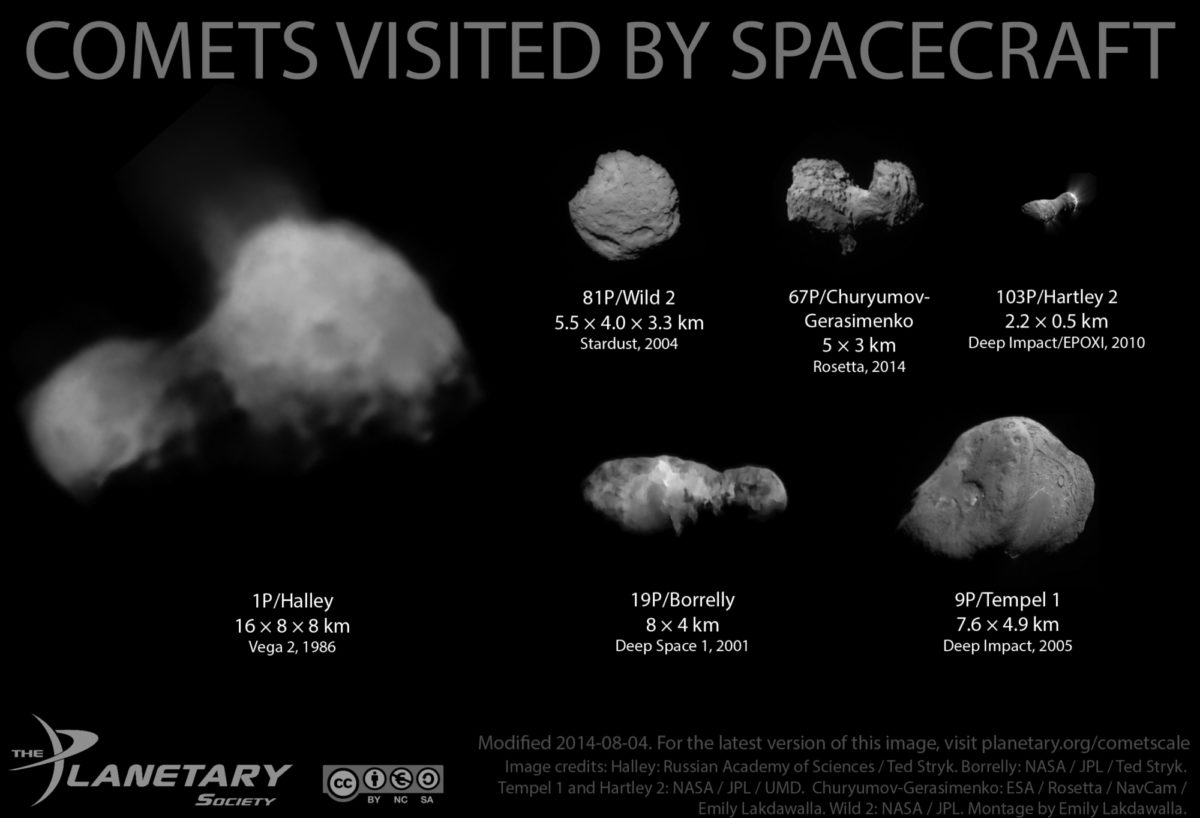 One thing I noticed while updating this view is that, if I've done my math right, the comet's long axis is a bit longer than previously estimated, about 5 kilometers. That's not unusual. A new estimate for the dimensions of the comet will be one of the first scientific results from this mission!
There is going to be a media event for the arrival at the comet on August 6, so stay tuned for news from that.
Support Our Core Enterprises
Your support powers our mission to explore worlds, find life, and defend Earth. Tomorrow's discoveries begin today.
Donate