Emily Lakdawalla • Mar 13, 2015
Adding Churyumov-Gerasimenko to my scale comparison of comets and asteroids
I'm not sure how I missed this, but last December the Rosetta mission posted a color portrait of comet Churuymov-Gerasimenko. It's possible that I missed it because the comet is incredibly gray, having virtually no color variation anywhere across its surface. I just discovered it today, and that meant that I could add Churyumov-Gerasimenko to my scale comparison of comets and asteroids visited by spacecraft. Which I have now done! Enjoy: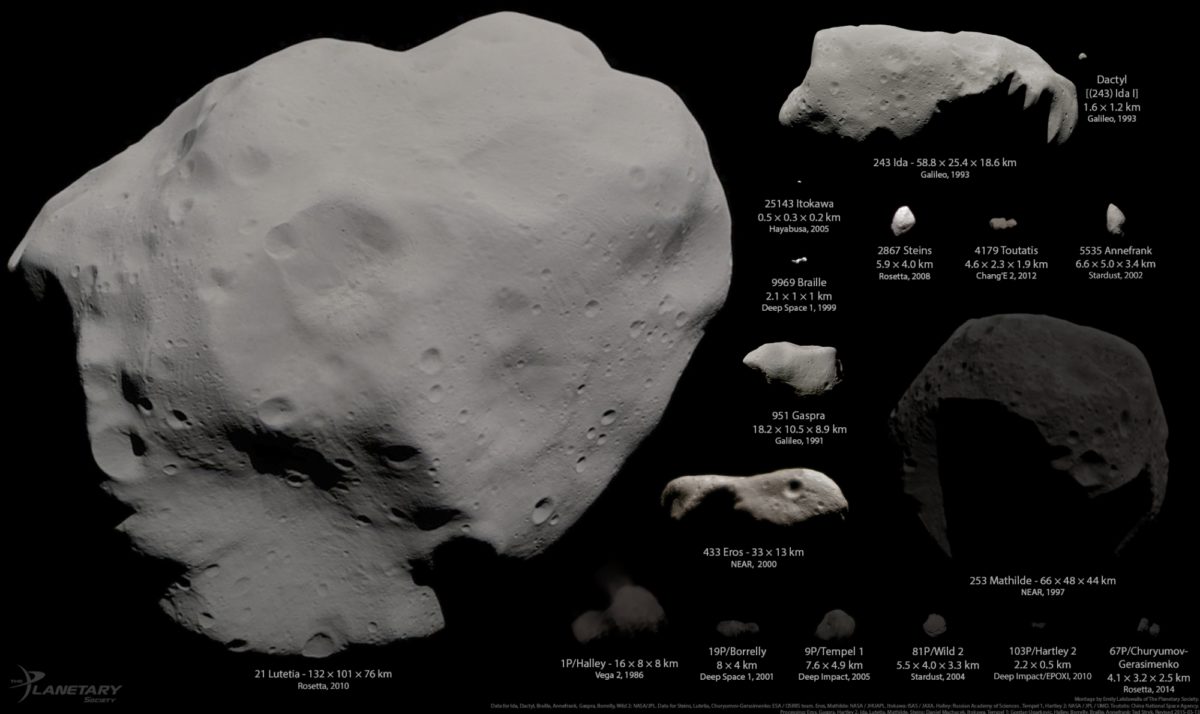 I had to widen the graphic slightly to accommodate the new comet, but that's fine because there are more asteroids to be visited by spacecraft in the next few years; this diagram is going to grow to include 1999 JU3 as seen by Hayabusa2 in 2018 and Bennu as seen by OSIRIS-REx in 2019, not to mention the as-yet-unselected asteroid and Kuiper belt object targets of the PROCYON and New Horizons missions.
Ever since Dawn arrived at Vesta, I've received repeated requests to add Vesta to this diagram, since it's also an asteroid. And now that Dawn is approaching Ceres, I expect I'll get similar requests to add Ceres to it, too. Here is a quick-and-dirty comparison, containing the highest-resolution nearly-full-phase image of Ceres we've seen so far, that shows you why that request is hard to fulfull: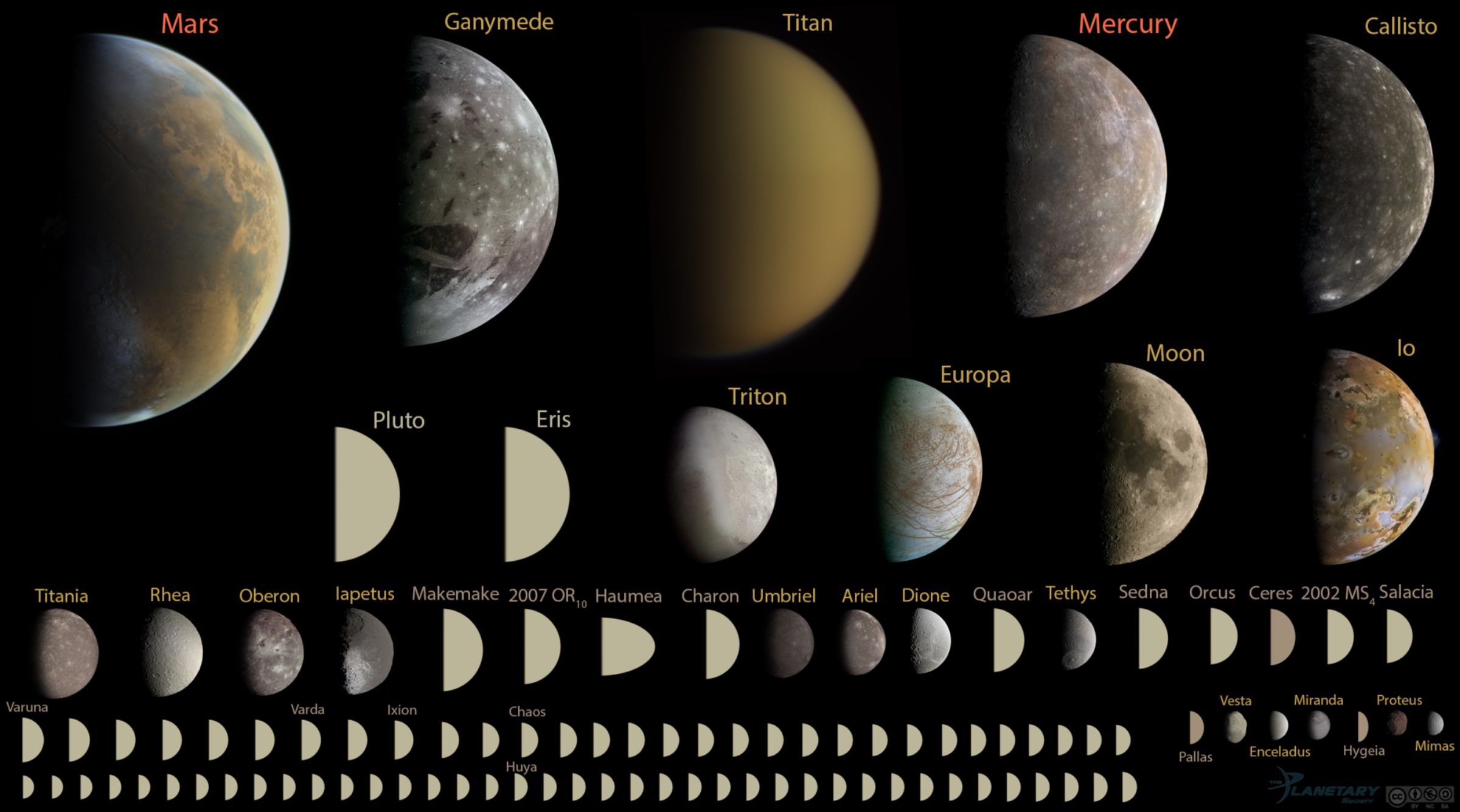 You are Part of LightSail's Legacy
Let's share the story and success of LightSail® - help secure LightSail's legacy!
Donate Today