January 24 was the 30th anniversary of the Voyager flyby of Uranus. Uranian moons have been on my mind ever since New Horizons sent us close-up images of Charon. The scarps and troughs and splatty craters on Charon reminded me of similar features we saw, though much less distinctly, in those Voyager photos. It seems the moons were on Ted Stryk's mind, too; on the occasion of the anniversary, he produced latest-and-greatest versions of the Voyager views of these worlds, posting each one at the Pluto Picture of the Day website. You can see Umbriel, Titania, Ariel, Miranda, and Oberon over there; here is a scale comparison of the six largest moons of Uranus.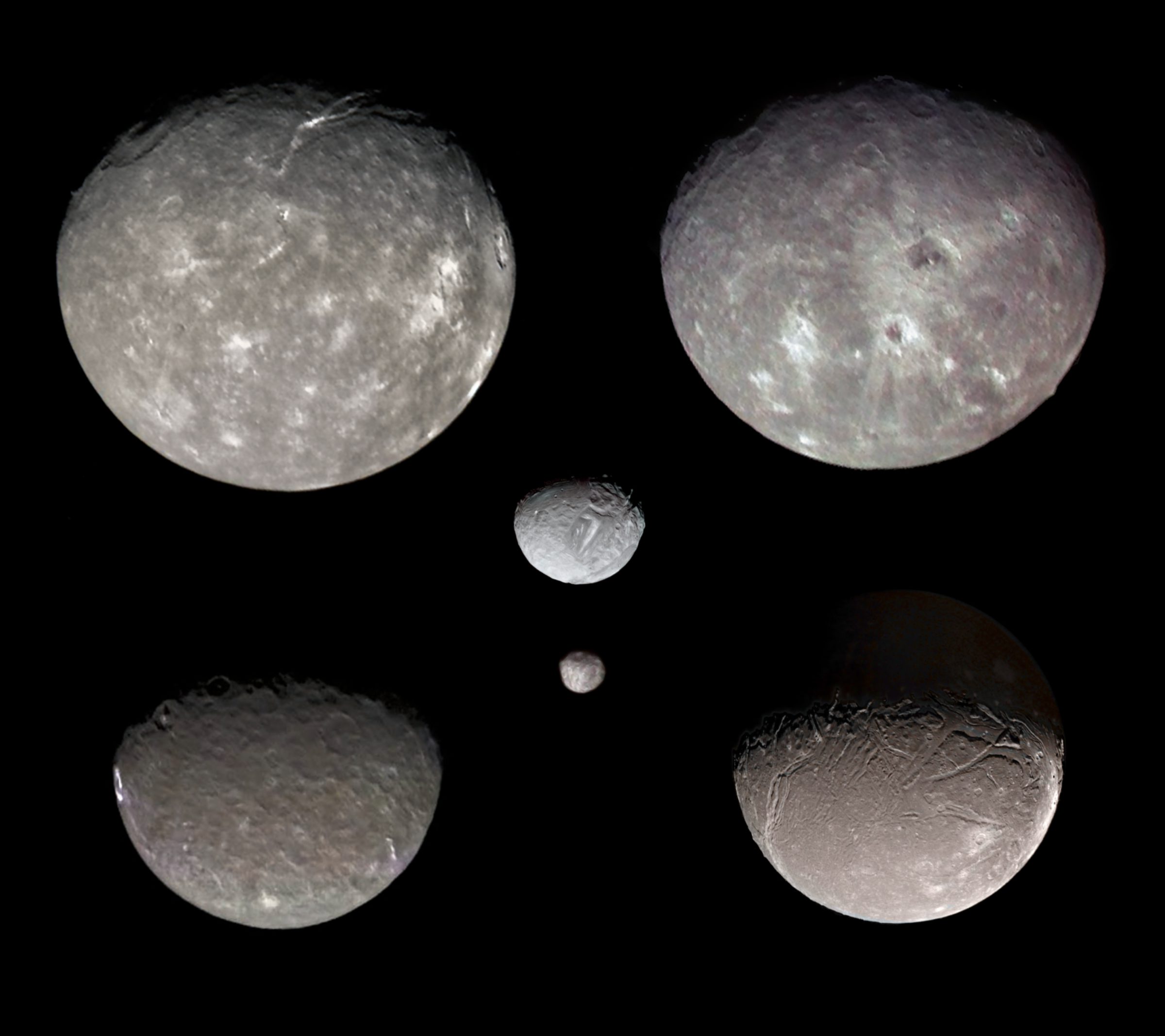 Check out how Oberon and Charon compare: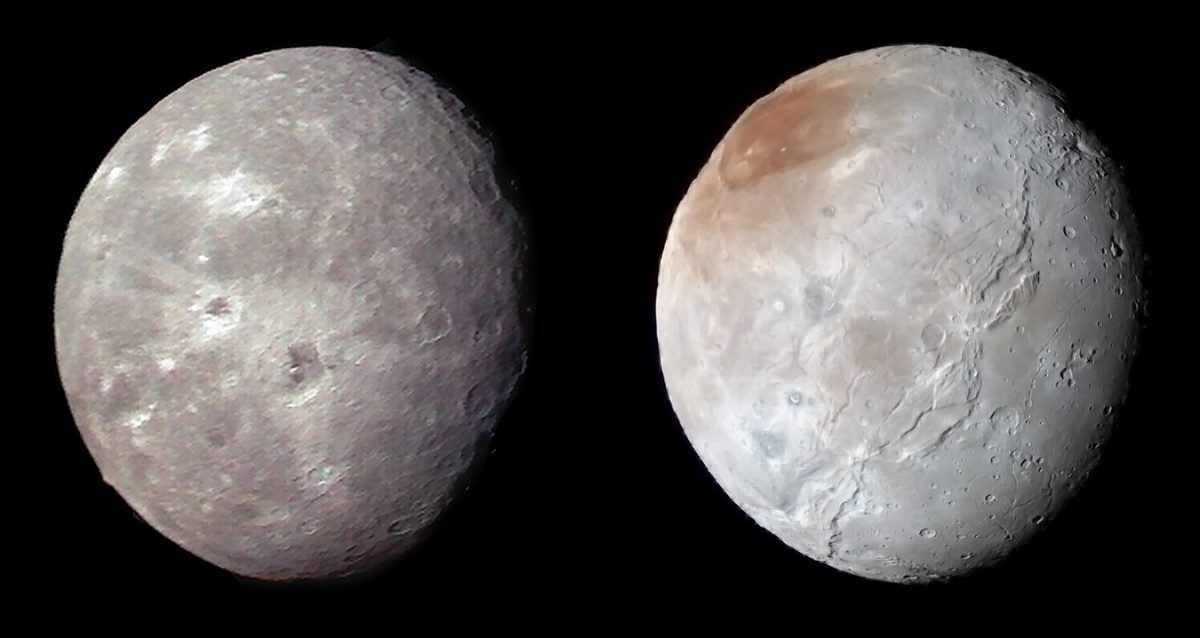 As amazing an accomplishment as Voyager 2 was, and as artful the work that Ted has done is, it's frustrating that we don't have better images of these worlds. But this is what we've got. As a reminder, here is the entire Voyager 2 Oberon image catalog -- all the pixels we've ever taken that have resolved the moon as a geological world.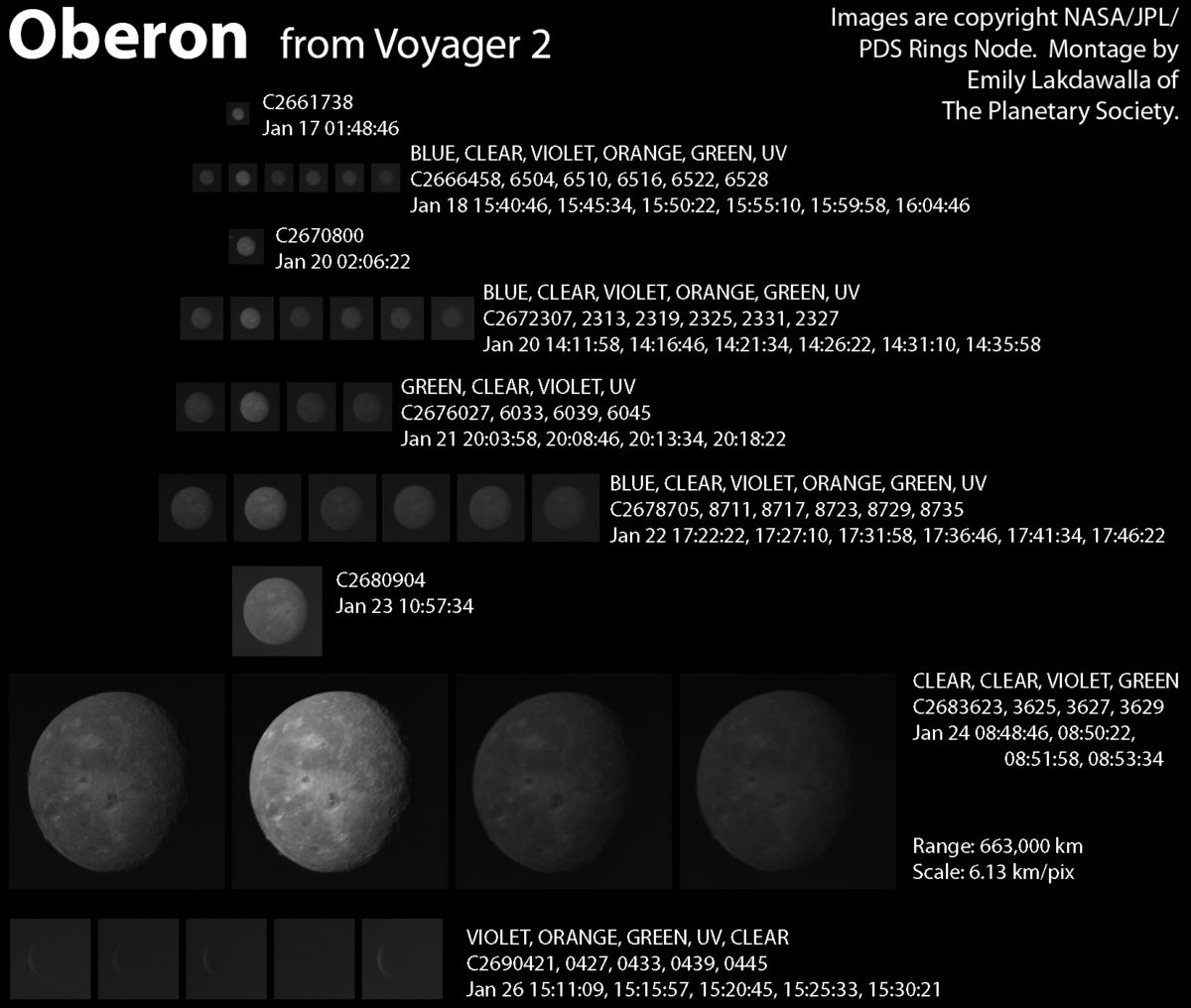 Let's Explore More
Our time to take action for space is now! Give today to have your gift matched up to $75,000.
Donate