GOES composite image of Earth's globe with Hurricane Sandy, October 28, 2012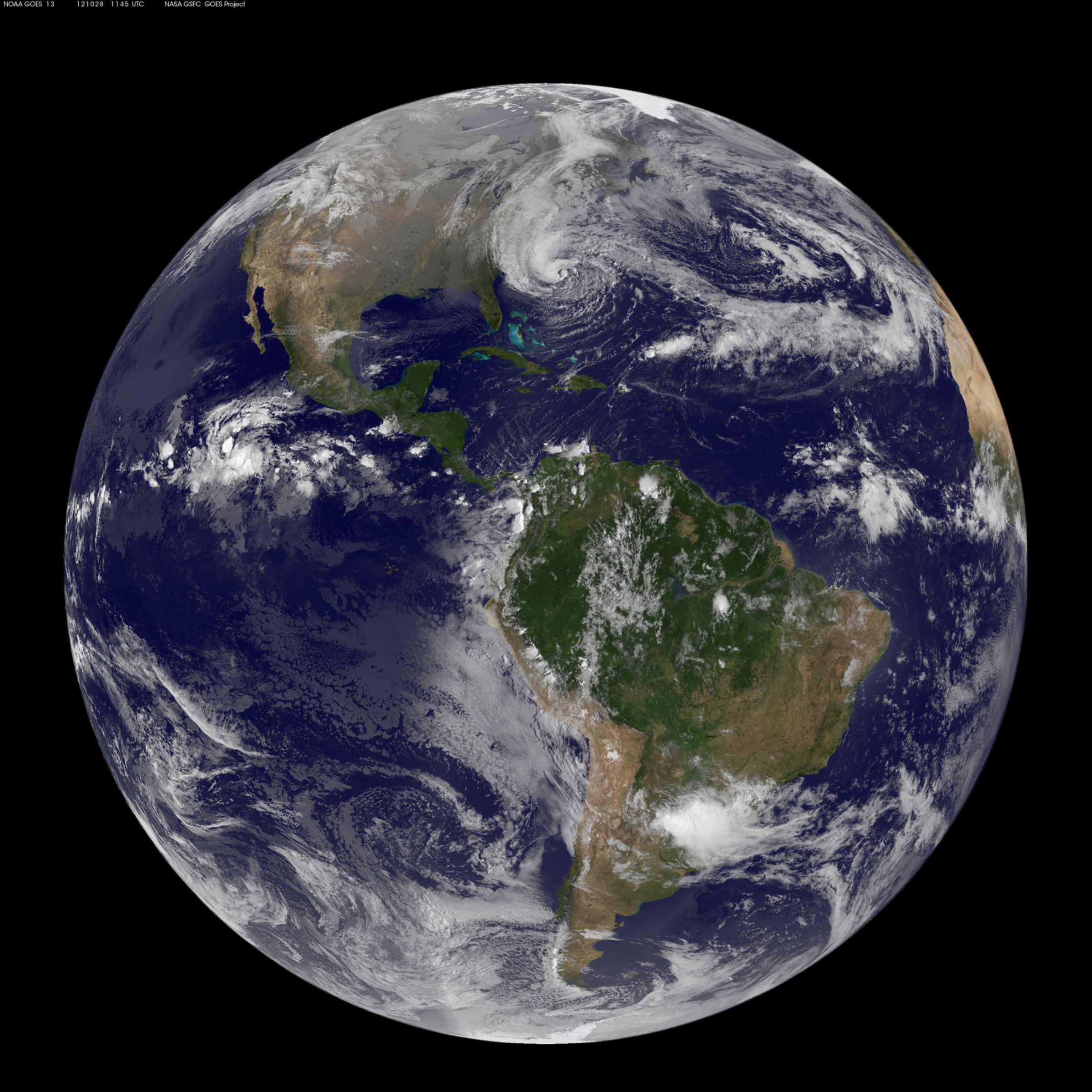 Image taken from Goddard Spaceflight Center's Flickr stream. Their caption: "NOAA's GOES-13 satellite captured this visible image of the massive Hurricane Sandy on Oct. 28 at 1302 UTC (9:02 a.m. EDT). The line of clouds from the Gulf of Mexico north are associated with the cold front that Sandy is merging with. Sandy's western cloud edge is already over the Mid-Atlantic and northeastern U.S."
A full-disk visible image of this hemisphere of Earth is not possible at that time of day. As a matter of fact, the image itself has a time stamp of 11:45 UTC, at which time most of the United States was in darkness. If you inspect the image you can see a line crossing the disk from upper right to lower left, where the clouds fade. This is actually the terminator. To produce this image, cloud imagery from visible wavelengths, covering the sunlit portion of the disk, was combined with cloud imagery from infrared wavelengths, covering the nighttime portion of the disk, and overlaid on a color map of the globe.