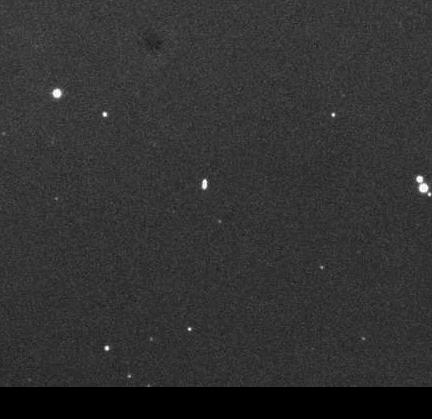 The elongated shape is because the asteroid is very slightly trailed in the images, even though the exposure times were low (~5s in Solar filter). There appears to be change in the asteroid's shape which may indicate it is rotating and non-spherical.
(Animation was made with Adobe Photoshop, painstakingly aligning each frame on the the asteroid and attempting to balance the contrast and brightness. It was then exported to an animated GIF. There are 5 frames were the telescope tracks the asteroid not the sky, where the asteroid looks round and everything else is trailed. I included those to see what a difference it makes to our perception of the flight of 2012 DA14.)
Originally posted here.