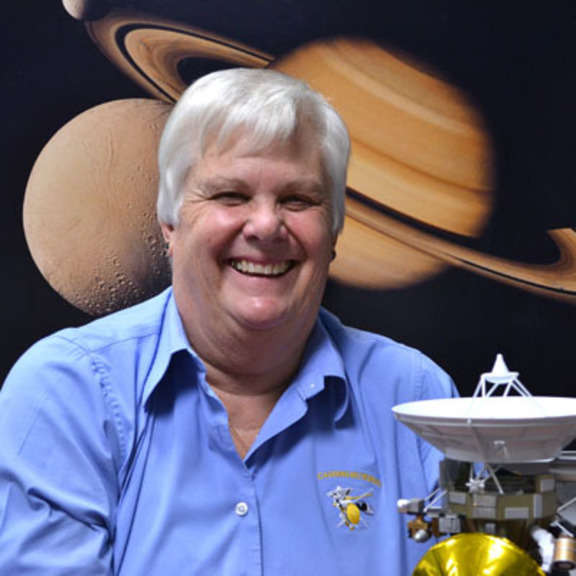 Julie Webster
Cassini Spacecraft Operations Office Manager, Jet Propulsion Laboratory
Julie Webster is currently the manager for the Cassini Spacecraft Operations Office. She has been at Jet Propulsion Laboratory (JPL) for 20 years, but has been associated with JPL projects since 1987. Her previous interplanetary spacecraft experience in Integration and Test, and Mission Operations, include Magellan and Mars Observer, and many other missions.
Prior to working at JPL, Webster was with Martin Marietta Astronautics, where she did system test engineering, Assembly, Test and Launch Operations (ATLO) and flight operations for several spacecraft, missile, and launch vehicle programs.
Webster has a B.S. in Chemistry from the University of Utah, where she also studied Mechanical Engineering. She worked for several years as a chemist before entering the aerospace field.
Latest Planetary Radio Appearances