More than 1,100 fans of the just-completed 20-year mission to Saturn joined us for a live tribute. The Planetary Society's Mat Kaplan and KPCC Science Reporter Jacob Margolis welcomed mission leaders and the Society's Emily Lakdawalla to Caltech's Beckman Auditorium stage. You'll also hear a musical tribute to Cassini's Grand Finale. Mat and Bruce Betts add space limited edition space art to the prize package in the What's Up space trivia contest.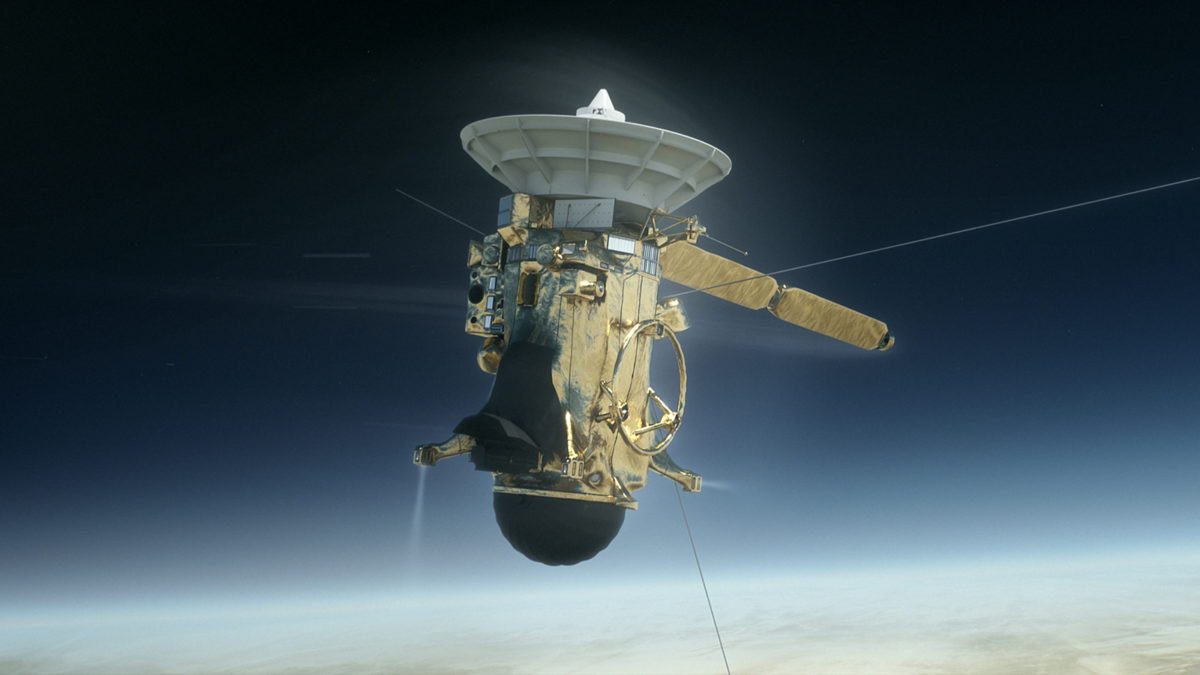 This week's question:
What is the definition of the metallicity of a star?
To submit your answer:
Complete the contest entry form at http://planetary.org/radiocontest or write to us at [email protected] no later than Wednesday, October 4th at 8am Pacific Time. Be sure to include your name and mailing address.
Last week's question:
When OSIRIS-REx flies by Earth on September 22, 2017, over what continent will it be at its closest approach?
Answer:
The answer will be revealed next week.
Question from the week before:
On what rocket did the Cassini spacecraft launch in 1997?
Answer:
Cassini was launched toward Saturn atop a Titan IV B/Centaur on October 15, 1997.