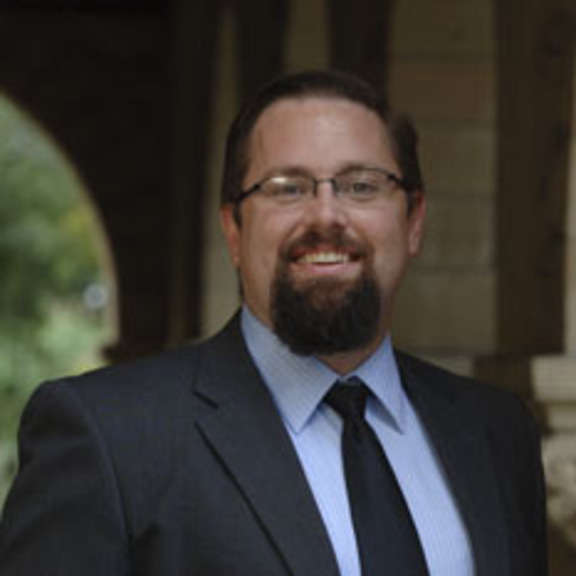 Jason Reinhardt
MacArthur Nuclear Security Predoctoral Fellow, Stanford University
Jason C. Reinhardt is a national security systems analyst, and is currently pursuing a Ph.D. in Risk Analysis from Stanford University's Department of Management Science and Engineering Engineering Risk Research Group, focusing on nuclear weapons arsenal management. Specifically, he is developing quantitative risk models to examine the trade-offs faced by nuclear armed nations in the process of disarmament. He is also pursuing research aimed at modeling and quantifying the catastrophic risks posed by near earth asteroid encounters. Other research interests include game theoretic applications to risk analysis and management, as well as adversary models. While at CISAC, he hopes to engage subject matter and policy experts to strengthen his modeling and analysis of nuclear weapon arsenal risk.
Prior to beginning his current studies, Jason managed a group of experts at Sandia National Laboratories that focused on technical studies to guide policy and decision makers across government. He joined Sandia National Laboratories in August of 2002, and has worked on a diverse set of projects both as an engineer and as an analyst, including the development of instrumentation for in-situ atmospheric measurement, embedded systems design, borders security analyses, and nuclear counter-terrorism strategy development.
He has worked extensively with the Department of Homeland Security on nuclear matters, and has also worked with the Department of Energy, the Department of Defense, the intelligence community, and within the national laboratory enterprise on a diverse array of national security projects. He has participated in the planning and hosting of international conferences and engagements, briefed congressional representatives, and served as a subject-matter expert on the topics of border security and nuclear and radiological defense.
Jason holds a B.S. in Electrical Engineering from the Purdue School of Electrical Engineering at Indianapolis, and a M.S. in Electrical Engineering from Stanford University.
Photo and biographical information from Standford University.
Latest Planetary Radio Appearances
Saving the Planet: Voices From the Planetary Defense Conference
We've already brought you Planetary Radio Live from the 2015 PDC near Rome, Italy. Now you'll hear a small sampling of the scientists, engineers, policymakers and media experts who spent five days considering how humanity will respond to a potentially disastrous threat. Bruce Betts celebrates the great Jupiter-Venus conjunction in What's Up. Bill Nye and Emily Lakdawalla return next week.