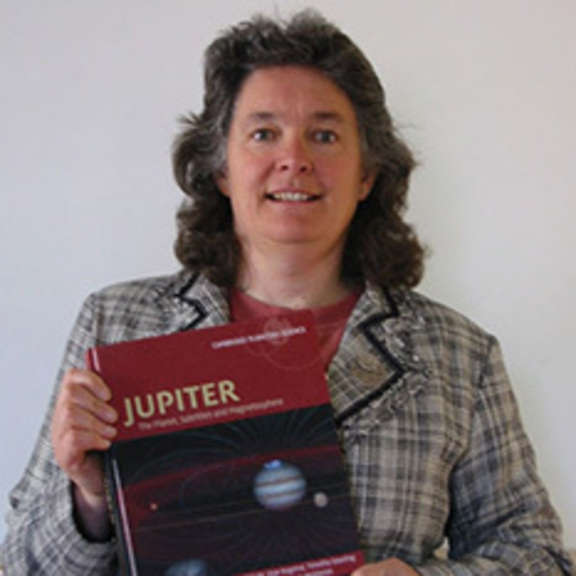 Fran Bagenal
Professor of Astrophysical and Planetary Sciences,, Laboratory for Atmospheric and Space Physics, University of Colorado
Fran Bagenal is a planetary scientist at the University of Colorado who studies the magnetic fields of planets and the charged particles trapped therein. She is currently involved in the New Horizons mission to Pluto as well as the Juno mission to Jupiter.
Latest Articles
Working Together - Scientists & Historians, Professionals & Amateurs
From October 6 to 11, two divisions of the American Astronomical Society - Planetary Science and History - are meeting together for a combined annual conference. There will be several opportunities for the public to participate: a free public talk, several webcast lectures, a special online event for the Juno flyby of Earth, and a pro-am workshop on how amateur astronomers can contribute to planetary science.
Latest Planetary Radio Appearances
Juno Reaches Jupiter!
Return with us to the evening of July 4, 2016 and the exciting arrival at Jupiter of the Juno orbiter. You'll hear the moment of successful orbital insertion. Several of the mission's key contributors reveal how Juno accomplished this feat, along with what they hope the spacecraft will tell us about the giant planet.