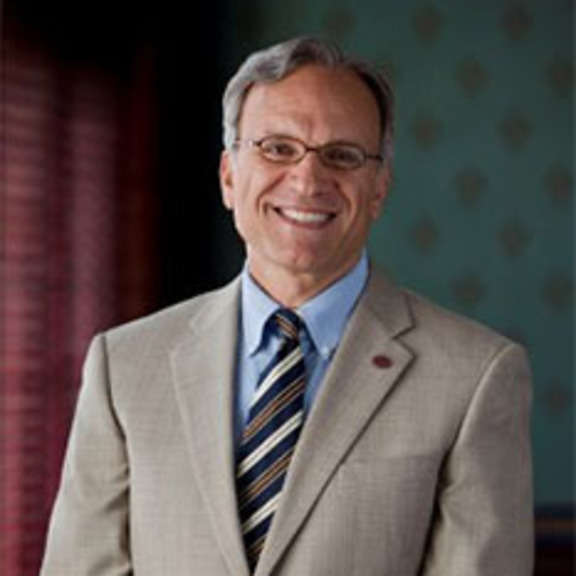 Fadi Deek
Provost and Senior Executive VP, New Jersey Institute of Technology
Fadi P. Deek is Provost and Senior Executive Vice President at New Jersey Institute of Technology (NJIT) where he began his academic career as student in the early 1980s. He received his B.S. Computer Science, 1985; M.S. Computer Science, 1986; and Ph.D. Computer and Information Science, 1997, all from NJIT. In addition, Dr. Deek is Distinguished Professor with appointments in two departments: Information Systems (in the College of Computing Sciences) and Mathematical Sciences (in the College of Science and Liberal Arts). He also holds a joint appointment in the Information Technology Program and serves as a member of the Graduate Faculty - Rutgers University Business School.
During his three decades of professional affiliation with NJIT, Dr. Deek has progressed through faculty ranks and taught at all university levels, from first-year to advanced graduate courses; in different settings, from face-to-face to online; and to students with diverse abilities, from special needs to honors. During this time, he has been privileged to gain administrative experience in positions of increasing responsibility, from Coordinator and Director; to Assistant Chair, Associate Chair, Vice Chair, and Chair; and to Associate Dean, Dean, and now Provost and Senior Executive Vice President. In these positions, in addition to teaching and research, he has been actively involved in curricular development, program building, student recruitment, professional and regional accreditation, faculty/staff hiring and evaluation, promotion and tenure case-review, budget management, policy development, collective bargaining, and fundraising.
As a faculty member, Dr. Deek maintained an active funded-research program. His research interests included software engineering and open source software development, with applications to learning/collaborative/decision-support technologies, and computer science education. Dr. Deek has published over 150 articles in journals and conference proceedings, ten book chapters, and three books: Open Source – Technology and Policy, (Cambridge University Press, 2007, 369 pages co-authored with J. McHugh), Strategic Software Engineering – An Interdisciplinary Approach (Taylor & Francis Group - Auerbach Publications, 2005, 350 pages co-authored with J. McHugh and O. Eljabiri), Computer-Supported Collaboration with Applications to Software Development (Kluwer Academic Publishers, 2003, 265 pages co-authored with J. McHugh). Dr. Deek has also given over 40 invited and professional presentations and has been a Principal Investigator on a number of large projects, most recently the Computation and Communication: Promoting Research Integration in Science and Mathematics (C2PRISM), $3 million from the National Science Foundation (R. Friedman, CP; B. Bukiet, CP). In addition, Dr. Deek has served as advisor or co-advisor to 14 PhD students.
Dr. Deek has received numerous teaching, research and service awards: The NJIT Student Senate Faculty of the Year Award, given to him in 1992 and 1993; the NJIT Honors Program Outstanding Teacher Award in 1992; the NJIT Excellence in Teaching Award in 1990 and 1999; the NJIT Master Teacher Designation in 2001 and the NJIT Robert W. Van Houten Award for Teaching Excellence in 2002. He has also been awarded the NJIT Overseers Public and Institute Service Award in 1997, the IBM Faculty Award in 2002, the NJIT Student Senate Administrator of the Year Award in 2007, and the NJIT Alumni Association Alumni Achievement Award in 2009.
Biographical information from NJIST.
Latest Planetary Radio Appearances
An Eye on the Sun (In the Middle of a Lake)
The world's most powerful solar telescope has just been renamed for the man responsible for its creation. We'll meet astrophysicist and helioseismologist Phil Goode, and we'll enjoy a tour of the Goode Solar Telescope.