The Planetary Society Announces Media Resources and Events for Mars InSight Landing
Press Statement
November 14, 2018
Contact
Danielle Gunn
Email: [email protected]
Phone: +1-626-793-5100
On 26 November 2018 just before noon Pacific (3:00 p.m. ET / 20:00 UTC), NASA's InSight lander will descend through Mars' atmosphere and hopefully touch down softly on the surface of Mars.
Bill Nye, CEO, issued the following press statement:
"When InSight drills down into the Martian soil, we'll learn more about how Mars and Earth formed. We'll know more about where we all came from, and why these two rocky worlds are so similar yet so different. We may learn more about what kinds of planets can harbor life. InSight is more than a Mars mission—it's a Solar System mission."
Media Resources
The Planetary Society is pleased to provide information, expert analysis, and resources to journalists for this unique event.
Experts:
Images:

Visit The Planetary Society's Bruce Murray Space Image library for beautiful photos of Mars, including many not available elsewhere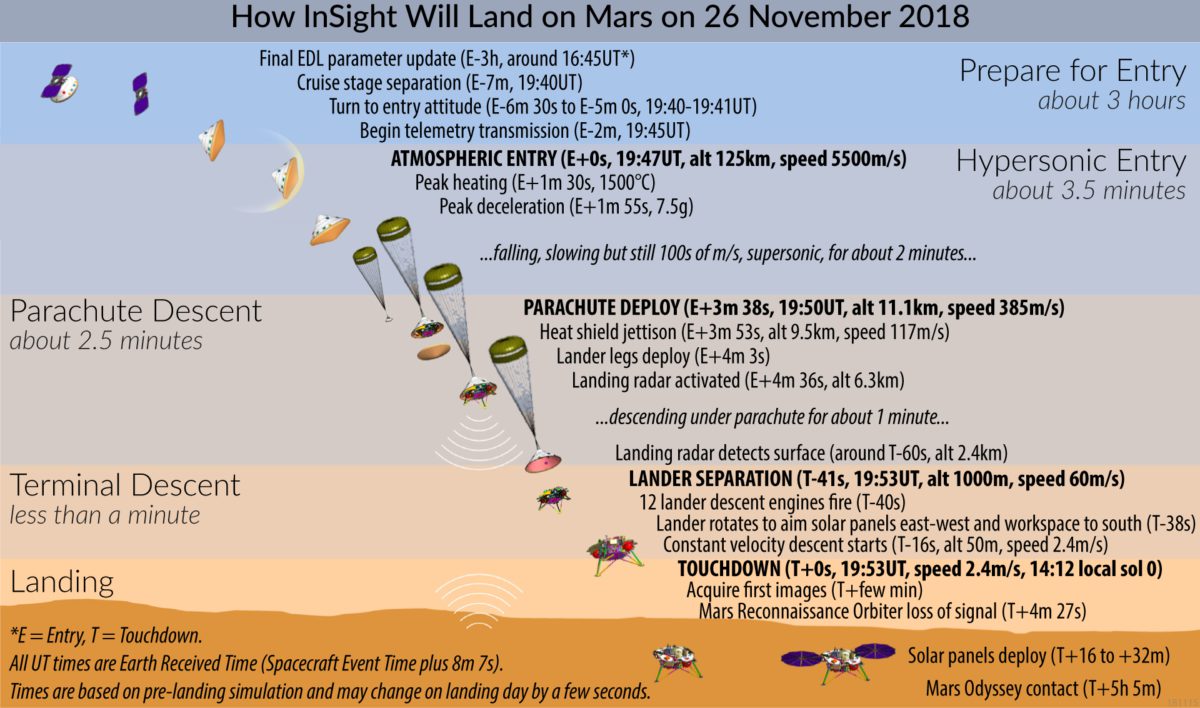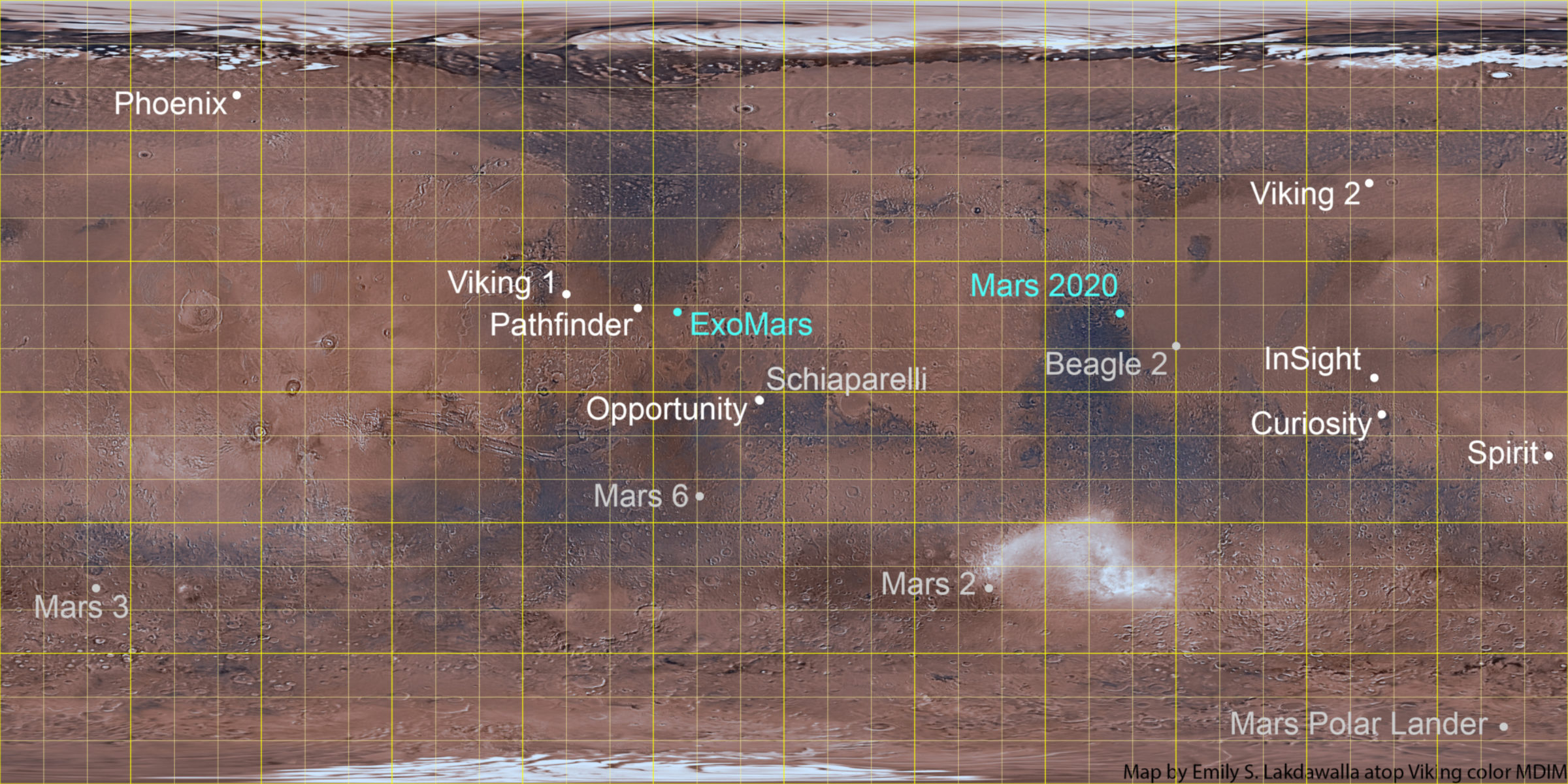 Interview with Principal Investigator Bruce Banerdt from inside the InSight clean room prior to launch
Audio interview with Principal Investigator Bruce Banerdt
Events
The Planetary Society, in partnership with Caltech, will host a public viewing party and discussion during the landing events on 26 November. Mat Kaplan, host of Planetary Radio, will welcome a panel of experts who will provide commentary on the landing from the stage of Beckman Auditorium. The event is free and open to the public. Registration is requested.
26 November 2018 at 11:00 a.m. PT
Caltech's Beckman Auditorium
332 S Michigan Ave
Pasadena, California 91106
Media covering the InSight landing are invited to attend an informal reception at The Planetary Society's Pasadena headquarters from 5:00 to 8:00 p.m. on Sunday, 25 November 2018. Planetary Society staff, including senior editor Emily Lakdawalla, will be on hand to answer questions. A quiet conference room workspace and WiFi will be available. Dinner and drinks will be provided. RSVP with name and affiliation by 3:00 p.m. PT / 23:00 UT on Friday, 23 November 2018 to [email protected].
25 November 2018 from 5:00 to 8:00 p.m. PT
The Planetary Society Headquarters
60 S Los Robles Ave
Pasadena, California 91101
About The Planetary Society
With a global community of more than 2 million space enthusiasts, The Planetary Society is the world's largest and most influential space advocacy organization. Founded in 1980 by Carl Sagan, Bruce Murray, and Louis Friedman and today led by CEO Bill Nye, we empower the public to take a meaningful role in advancing space exploration through advocacy, education outreach, scientific innovation, and global collaboration. Together with our members and supporters, we're on a mission to explore worlds, find life off Earth, and protect our planet from dangerous asteroids. To learn more, visit www.planetary.org.
###