The Planetary Society Praises NASA's New Commitment to Planetary Defense
CEO Bill Nye says, "This may prove to be the most important investment ever made by NASA"
Press Statement
September 24, 2019
Contact
Danielle Gunn
Email: [email protected]
Phone: +1-626-793-5100
Pasadena, CA (September 24, 2019) — The Planetary Society, the world's largest independent space interest organization, issued the following statements supporting NASA's proposed investments in planetary defense:
"This is a wise investment in the long-term safety of the human race. Expanding the Planetary Defense Program at NASA to support space missions that complement ground-based surveys—beginning with the NEO Surveillance Mission—is smart policy that will leave the world better prepared to manage and mitigate potential asteroid threats.

"The announcement is very much in line with previous recommendations by The Planetary Society and the National Academies, and addresses public expectations that planetary defense be a priority for NASA. We look forward to more details about this effort in the agency's FY 2021 President's Budget Request, and urge the Administration to augment the agency's science budget to support this critical effort."
Bill Nye, CEO of The Planetary Society, added:
"This may prove to be the most important investment ever made by NASA. Early detection and deflection of an asteroid on a collision course for Earth could save countless lives. A space-based asteroid-hunting telescope will better equip the world to be prepared for potential threats."
Press Resources
Please arrange with Danielle Gunn, chief communications officer, at [email protected]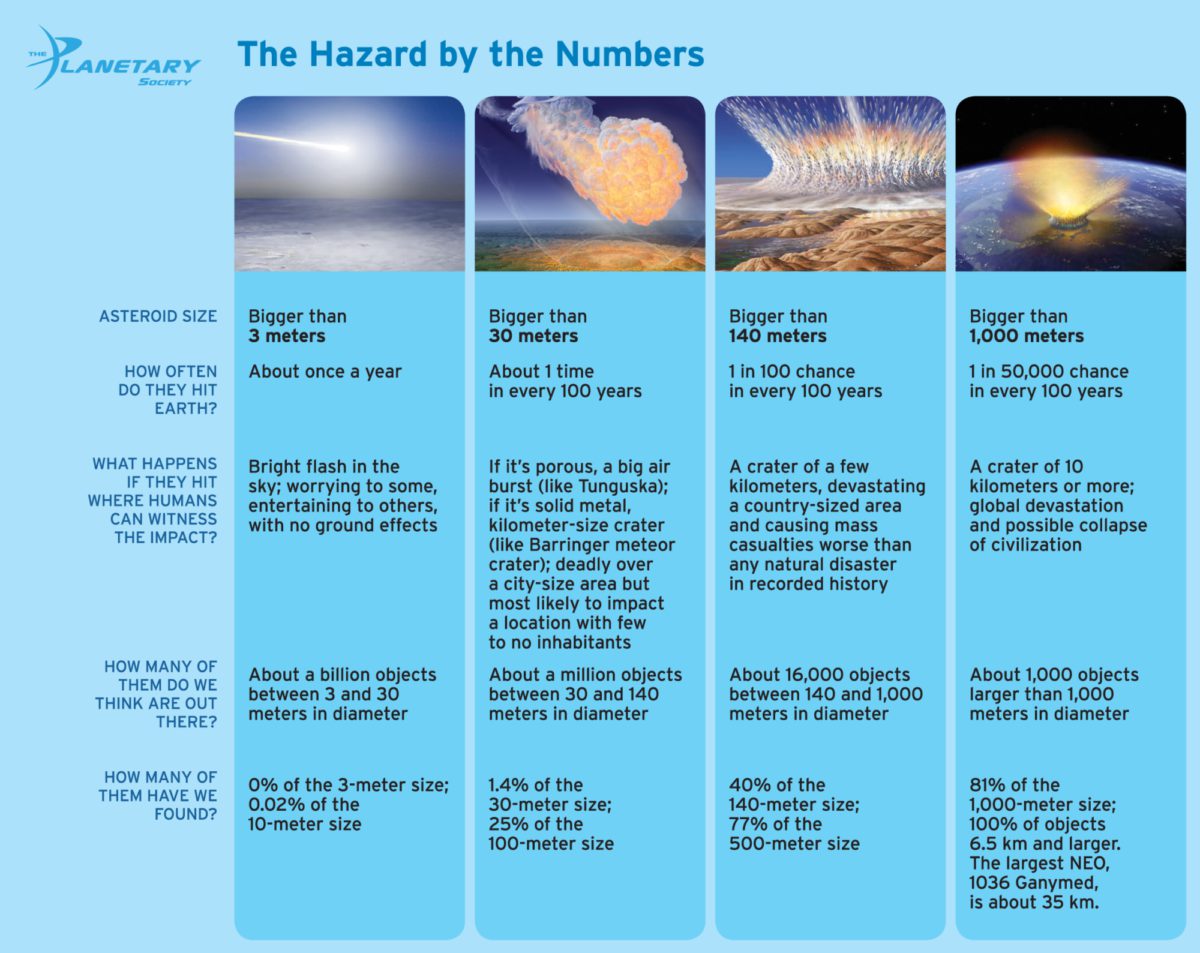 How to Prevent Asteroids from Hitting Earth Everything you want to know about preventing an asteroid from hitting the Earth, featuring Dr. Bruce Betts, chief scientist of The Planetary Society.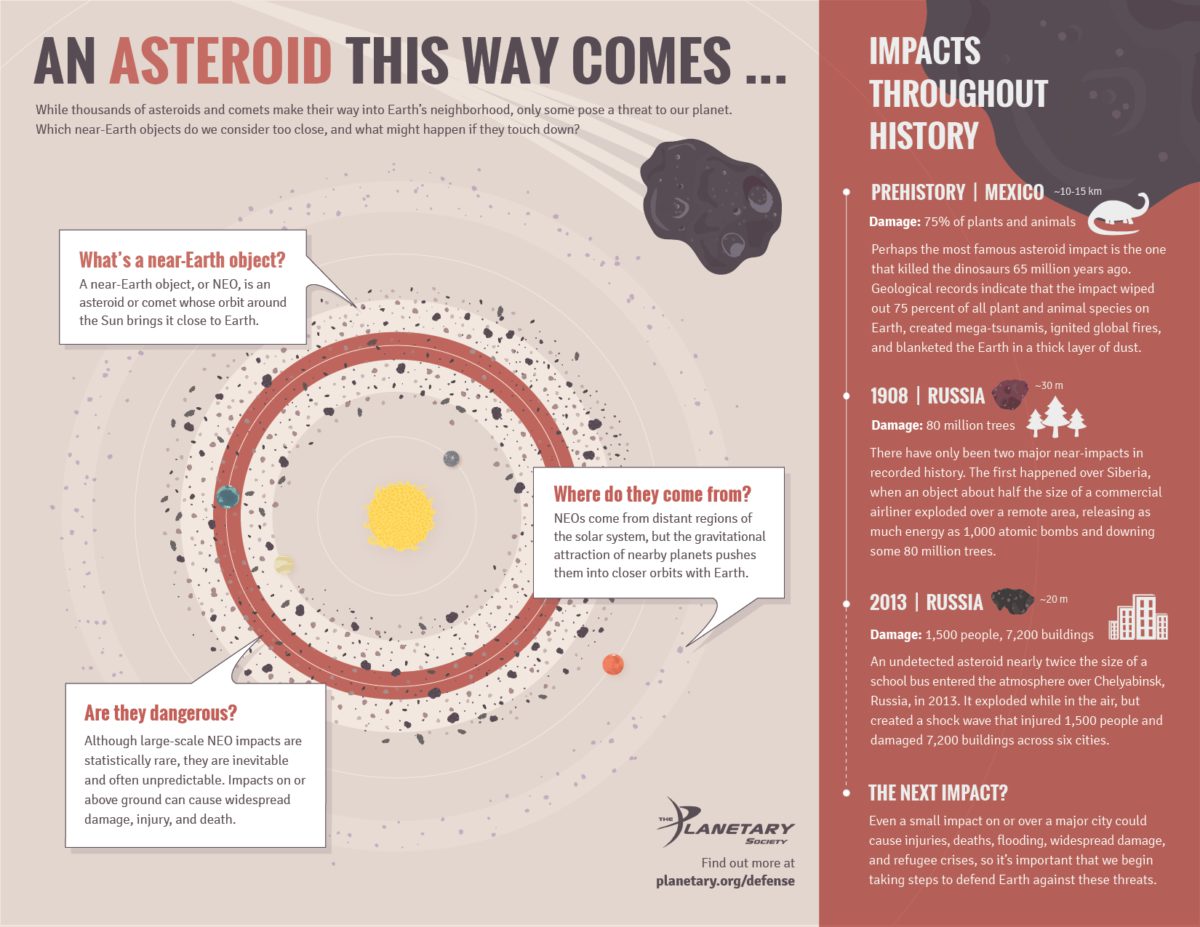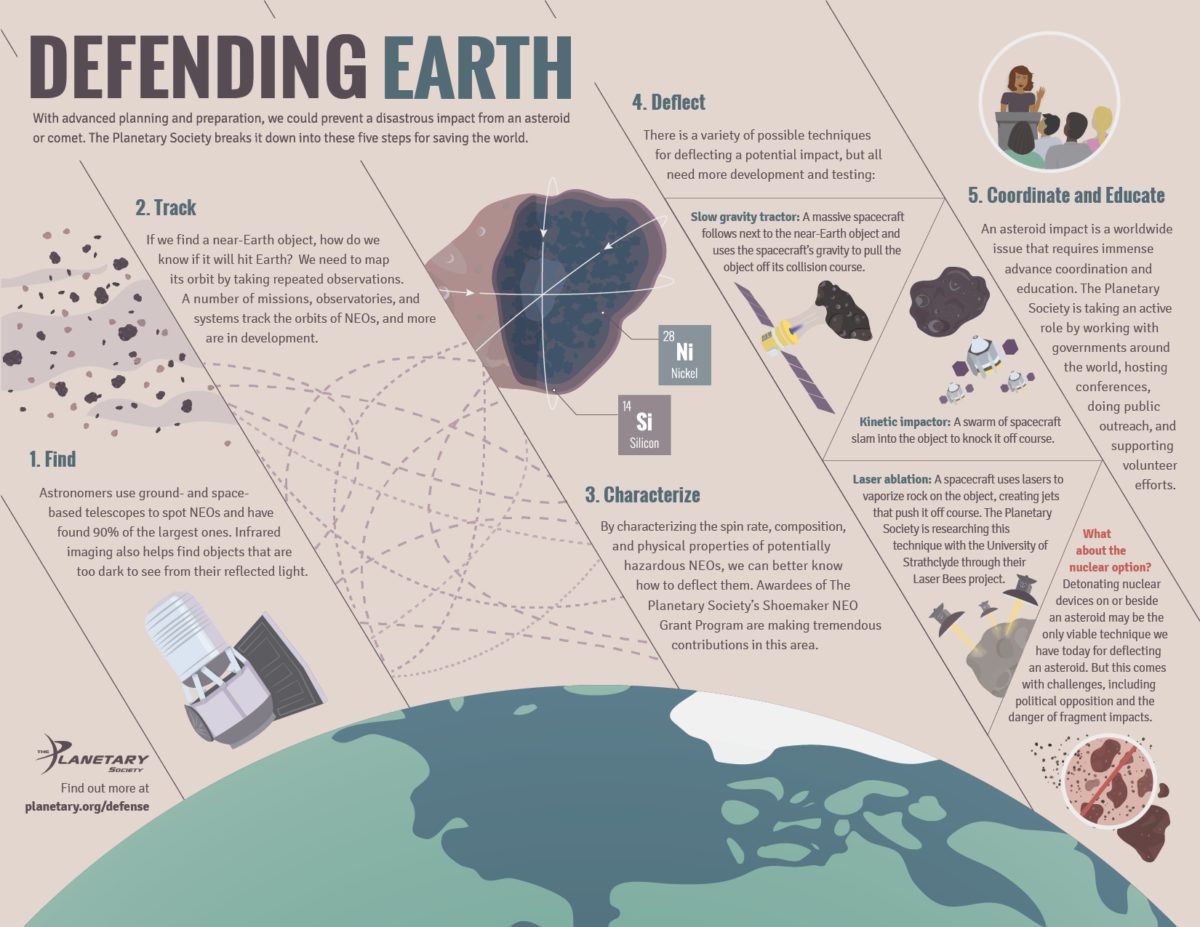 About The Planetary Society
With a global community of more than 2 million space enthusiasts, The Planetary Society is the world's largest and most influential space advocacy organization. Founded in 1980 by Carl Sagan, Bruce Murray, and Louis Friedman and today led by CEO Bill Nye, we empower the public to take a meaningful role in advancing space exploration through advocacy, education outreach, scientific innovation, and global collaboration. Together with our members and supporters, we're on a mission to explore worlds, find life off Earth, and protect our planet from dangerous asteroids. To learn more, visit www.planetary.org.
###