On This Episode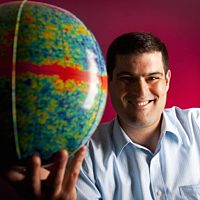 Experimental Astrophysicist, UC San Diego Center for Astrophysics & Space Sciences (CASS) and Associate Director for Arthur C. Clarke Center for Human Imagination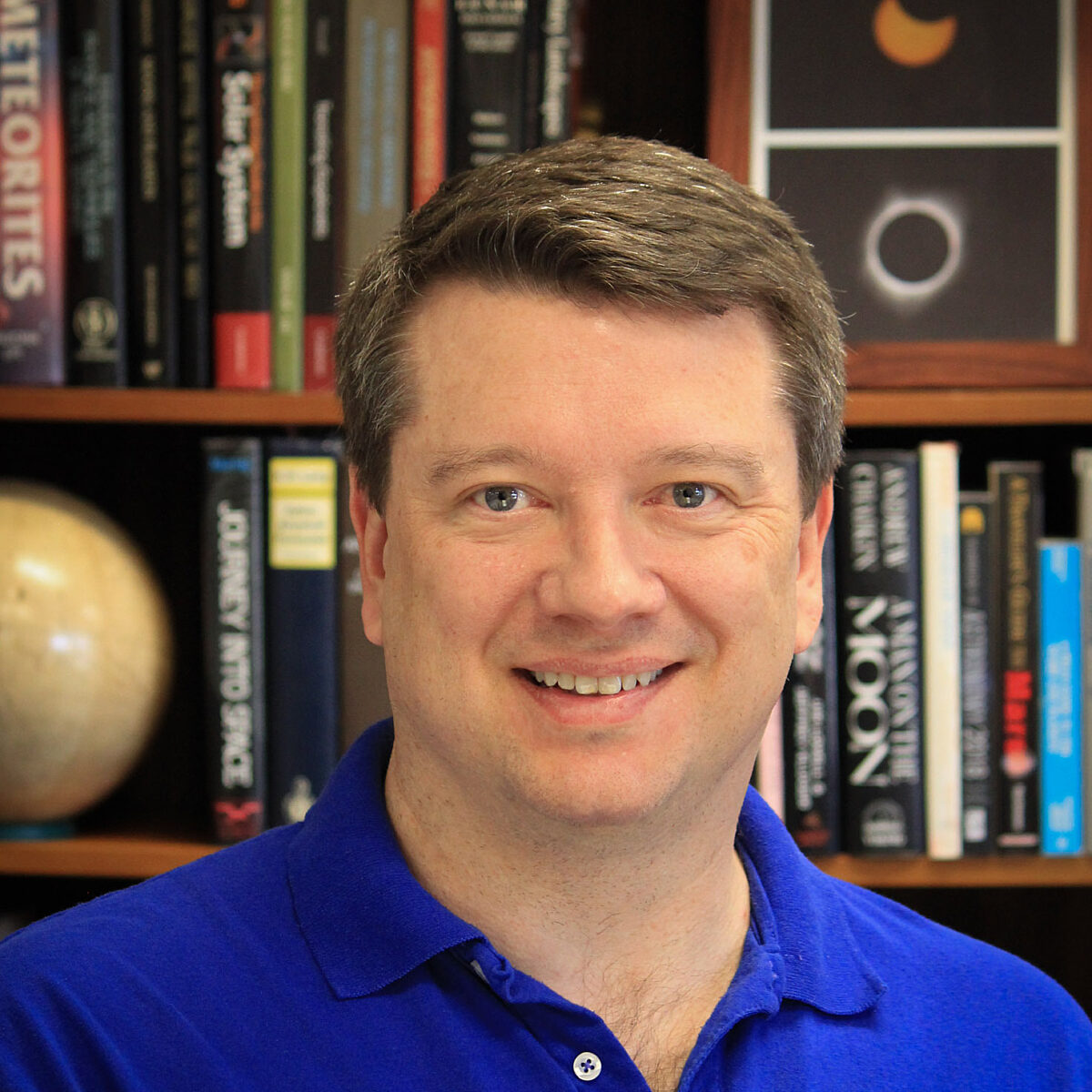 Chief Scientist / LightSail Program Manager for The Planetary Society
Senior Communications Adviser and former Host of Planetary Radio for The Planetary Society
How did the universe begin? Why do galaxies look the way they do? Can we see the vanishingly dim light of undiscovered worlds in the Kuiper Belt? These are some of the questions that drive Simons Observatory director Brian Keating. He also thinks deeply about the existential challenges faced by young scientists and how the Nobel Prize for Physics should be reformed. We'll spend a fascinating hour with Brian after we visit his lab with fellow physicists James Benford and Paul Davies. Planetary Society chief scientist Bruce Betts joins us for an up-front What's Up segment.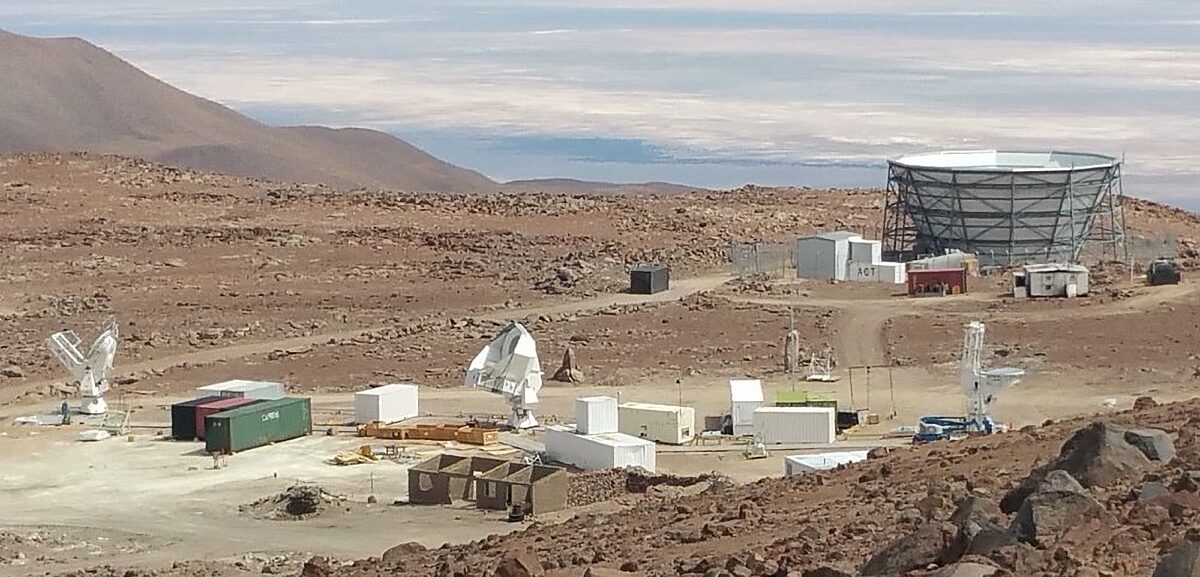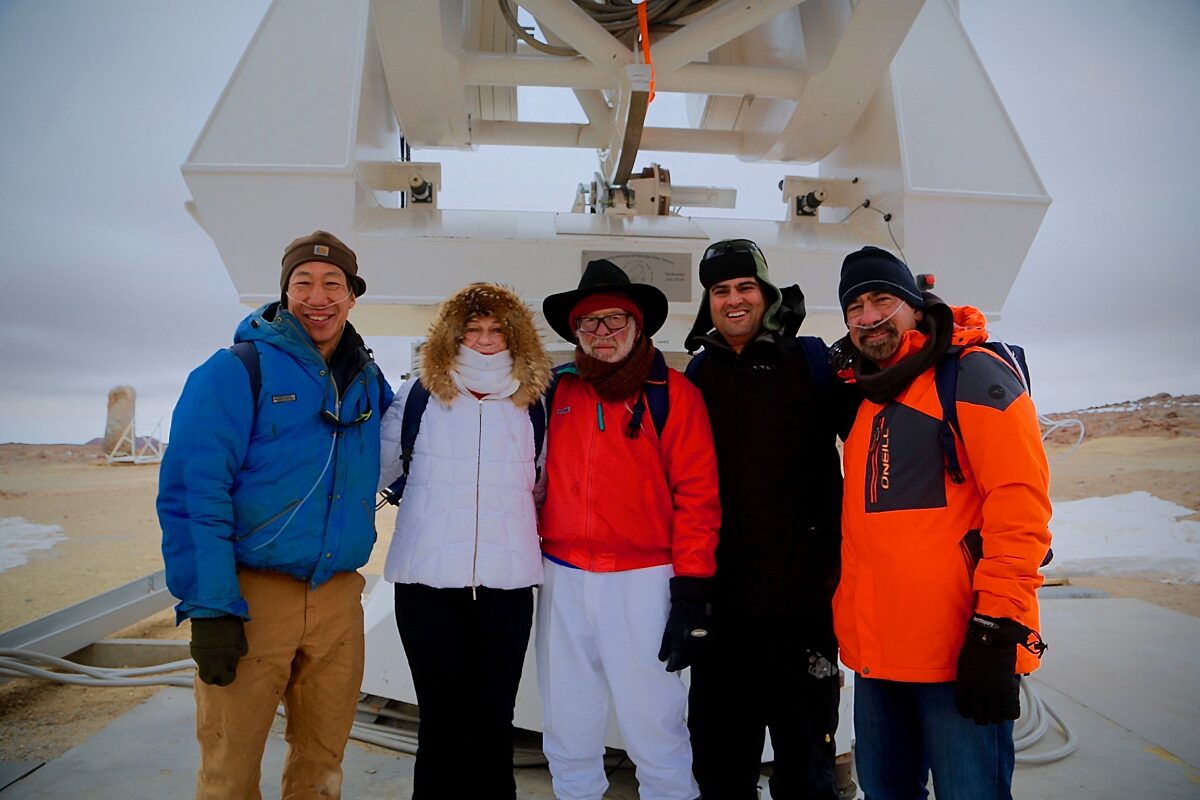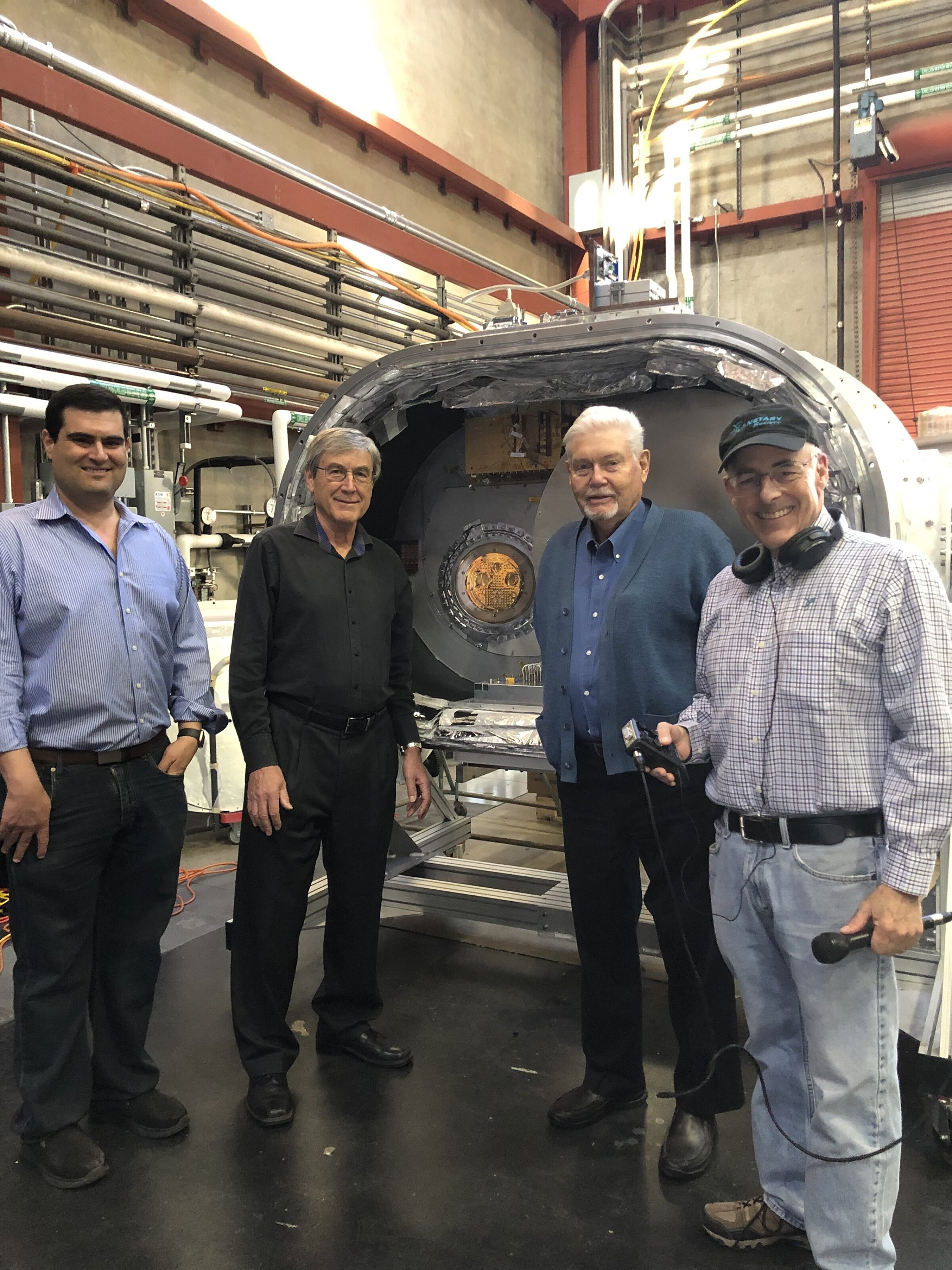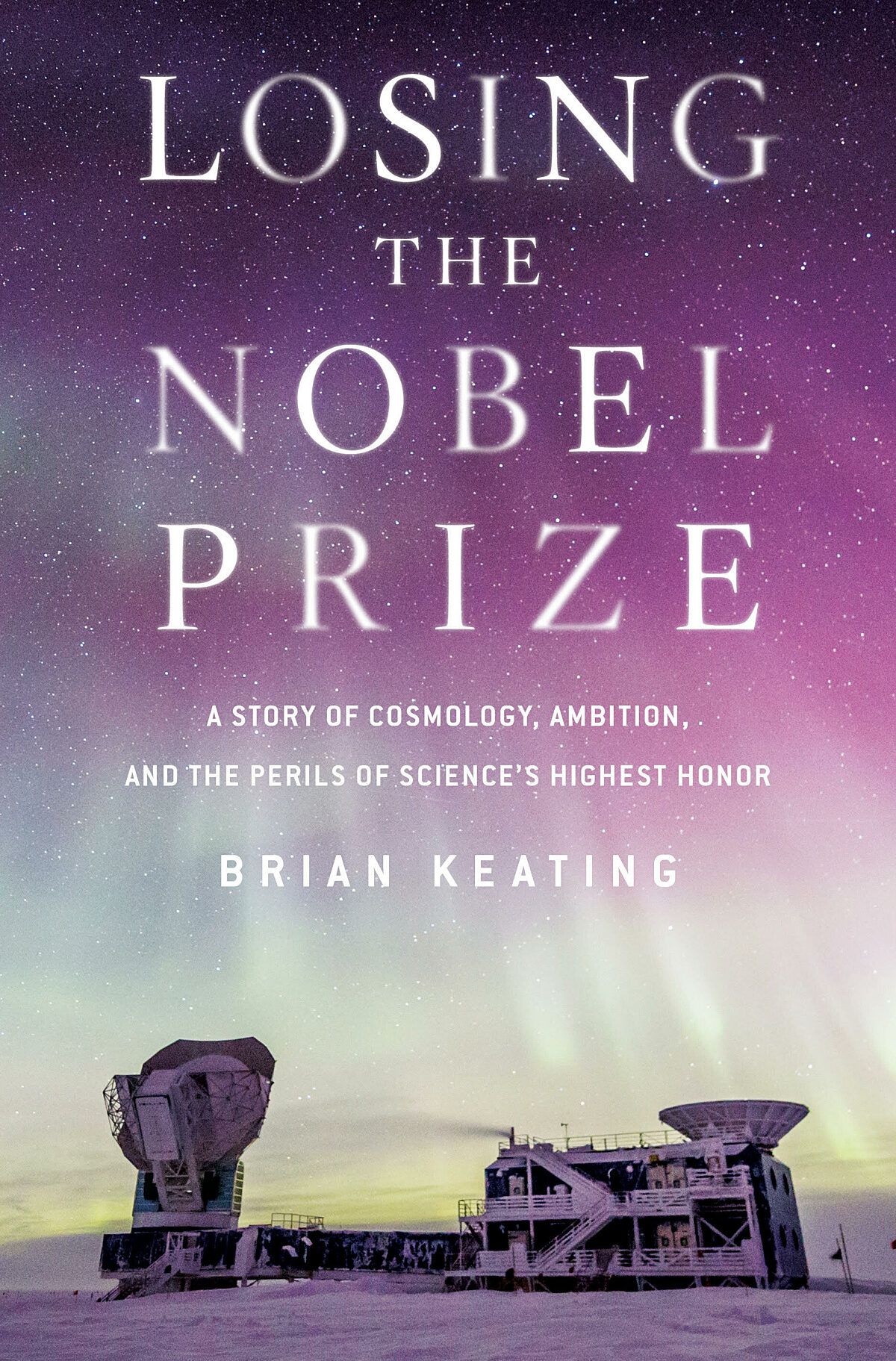 Related Links
Trivia Contest
This week's prize:
A Planetary Radio t-shirt AND a copy of Brian Keating's book, Losing the Nobel Prize.
This week's question:
Who holds the record for most launches from Earth (and only Earth) at seven?
To submit your answer:
Complete the contest entry form at https://www.planetary.org/radiocontest or write to us at [email protected] no later than Wednesday, June 16th at 8am Pacific Time. Be sure to include your name and mailing address.
Last week's question:
As of June 2021, how many of the nine spacecraft that have visited Jupiter are still communicating with Earth?
Winner:
The winner will be revealed next week.
Question from the May 26, 2021 space trivia contest:
Who was the first Japanese astronaut to command the International Space Station?
Answer:
The first Japanese astronaut to command the International Space Station was Koichi Wakata.
Transcript
Mat Kaplan: In the beginning, looking back to the big bang with Brian Keating, this week on Planetary Radio.
Mat Kaplan: Welcome. I'm Mat Kaplan of The Planetary Society. With more of the human adventure across our solar system and beyond, Professor Keating directs the Simons Observatory, now, under construction in Chile's Atacama region, a top of more than 5,000 meter mountain. He is also the author of Losing the Nobel Prize, his highly-recommended, often, very personal tale about much more than reform of the Nobel Prize for Physics. You'll hear our delightful conversation after headlines from the downlink and after we check in with Bruce Betts for a rare upfront edition of What's Up.
Mat Kaplan: I'm sure you've heard by now that NASA has selected two Discovery class missions. VERITAS and DAVINCI+ will both orbit Venus late this decade, if all goes well. This story tops our downlink headlines, and my colleague, Rae Paoletta, has written a very fine article about the missions and our hot twin. You'll find both at planetary.org.
Mat Kaplan: If you caught the June 4th space policy edition, you heard Casey Dreier and me talking about the Biden White House's budget request that includes nearly $25 billion for NASA. That's a very welcome, almost 7% increase. Also, in the June 4th downlink is news about Canada's new investments in space science and exploration, including the nation's role in the Artemis lunar exploration program. And up on Mars, Ingenuity had a slightly close call during its sixth flight. The glitch confused the little Rodo craft's autonomous flight control system. Thank goodness it was able to safely land about five meters short of its intended destination. These stories and more are at planetary.org.
Mat Kaplan: It is time to talk to the chief scientist of the Planetary Society, that's Bruce Betts. Nice to be talking to you upfront. We don't do this very often.
Bruce Betts: Feels so fresh and new.
Mat Kaplan: Yeah. Well, it's just the... You know, there are people, I've heard there one or two who always stick around long enough to hear what's up. So now, they'll know what they're missing.
Bruce Betts: Wow. You never told me that before.
Mat Kaplan: Actually, I haven't heard that from anybody. I guess everybody does stick around. I made that up.
Bruce Betts: I was hoping you were kidding. So sad, it's so ridiculous.
Mat Kaplan: No kidding. Tell us the status of the STEP grants.
Bruce Betts: Yes. The new grants program from the Planetary Society, the science and technology empowered by the public. We got a whole bunch of pre-proposals, good stuff. They're starting into evaluation now, and we'll be looking to have some results by August or so and invite full proposals from our favorites that will lead to new grant activities for The Planetary Society and science and technology.
Mat Kaplan: I cannot wait to hear about some of those proposals. That'll be really fun. I guess you can tell us about the night sky.
Bruce Betts: It's also really fun. Annular solar eclipse, if you're picking this up soon after it comes out, on 10, June, June 10th, that will be visible for the annular eclipse from portions of Canada, Greenland and Russia, but a partial solar eclipse will be visible from a much broader area, including the northeastern United States, eastern Canada, a lot of Europe, a lot of Russia, go online, check out when to look, where to look and don't look at the sun without proper protection.
Bruce Betts: You can also check out Venus looking super bright, but low in the west shortly after sunset and do its upper left, much dimmer Mars. And on the 11th, 12th and 13th of June, the crescent moon will be making its way up from Venus to Mars out in that direction. In the pre-dawn you can check out pretty darn bright Jupiter over in the southeast before dawn and Saturn to its upper right looking yellowish.
Bruce Betts: We move on to this week in space history. It was 1985 that the Vega balloons Vega 1 and 2 balloons were deployed in the atmosphere of Venus by the Soviet Union, successfully gathering data in the upper atmosphere of Venus. And it was 2010 that Hayabusa returned the first samples directly from an asteroid.
Mat Kaplan: I love hearing about those successful explorations of Venus, especially in light of the fact that those two missions have just been chosen by NASA to return to that crazy hot place. And we'll be talking more about that in upcoming episodes of Planetary Radio, including, hopefully, a conversation with the principal investigators of both of those missions. They're both past guests of the show.
Bruce Betts: Excellent. We move on whoo... whoo... whoo... the space [max 00:05:25]
Mat Kaplan: Man, that was quite a windup. And once it let loose, that was pretty powerful. But at first, there, it sounded like the cowardly lion trying to roar.
Bruce Betts: It's hard getting, gone, at the beginning of the show. So, a random space fact, John Young has lots of records in space exploration. And one of them is he is tied for the record number of launches to space with seven. But he's the only one with seven where one of his seven was from the surface of the moon, with Apollo 16.
Mat Kaplan: I love that. John Young, who was spoken of so admiringly by Bob Crippen and that show that we did a while back based on the experience they had, the two of them flying the very first a space shuttle mission, not long ago. You can find it at planetary.org/radio. We have a contest.
Bruce Betts: We do. I asked you about the International Space Station and commanders, and pointed out that on April 27th of 2021, Akihiko Hoshide became commander of the International Space Station, becoming the second Japanese astronaut to command. Who was the first? That was your question. First Japanese astronaut to command the International Space Station. How did we do Mat?
Mat Kaplan: Big response, big, big, big response. And we have, I believe, a first-time winner. I don't usually say the city that somebody hails from, but I'm going to in this case, because it's my favorite medium-sized Midwestern town. The winner is Christopher Mullins. Congratulations, Christopher. He lives in Carbondale, Illinois, which is, of course, where Southern Illinois University at Carbondale is and where I was, what? Four years ago, for the big solar eclipse and hope to be again in three more years, when it returns in 2024. He listens to us on the great WSIU, that terrific station out of Southern Illinois University. He says the first Japanese commander of the ISS was Koichi Wakata.
Bruce Betts: Correct. Commanded in 2014.
Mat Kaplan: Christopher, you are going to get that really pretty... Well, okay, really handsome Planetary Radio t-shirt. Bruce and I love to wear it. He was wearing it just the other day. I happened to be wearing a LightSail t-shirt at the moment, but I will be back to Planetary Radio attire very soon. I see you looking down at your shirt.
Bruce Betts: Well, I had. I'm wearing a Viking sweatshirt and I was trying to remember what t-shirt... I'm wearing a second generation Planetary Radio t-shirt. So not the current incarnation.
Mat Kaplan: That was nice too, but I especially like the current one. Did we get other stuff? Yes, of course, we did. Our poet laureate, Dave Fairchild. I'm just going to read the last line of this one, talking about Koichi Wakata here. He also made friends with the Kirobo bot, the closest to C-3PO that we've got. Do you know about this?
Bruce Betts: Not the details, no, but they've tried various robots on the station. So, I assume that was one of them.
Mat Kaplan: You're right. A lot of people mentioned Kirobo, it's this cute little robot buddy who went with Koichisan to the ISS in March of 2014. We heard about it from a lot of people, but Norman Casson in the UK was the only one who actually a picture of Kirobo that I think maybe we'll add to this week's episode page. Here's a treat, Bruce. Here is Kirobo on the ISS introducing himself and sending his greetings to puny earthlings. [Japanese 00:09:11]
Bruce Betts: That's great. Now, Kirobo didn't command the Space Station, just to be clear, right?
Mat Kaplan: He was listed by, at least, one person as the deputy commander of that mission.
Bruce Betts: Okay. Deputy commander, that's okay.
Mat Kaplan: Yeah. They haven't quite completed the robot takeover yet. Pablo Kamisha in Belarus told us that Dr. Wakata later served as the Japanese space agency's vice president for the human space flight technology directorate. Robin Stewart in the state of Washington says, I know how Bruce came up with this one scene, as it was just announced that Wakata plans to return to the ISS as a mission specialist on Starliner-1, the first operational mission by Boeing's commercial crew vehicle. I looked it up. This is exactly right. He has been announced as one of the people who will be on that first operational mission by the Starliner. I don't know. Is that how you found him?
Bruce Betts: Nope.
Mat Kaplan: Nice try Robin.
Speaker 1: Sorry. I mean, I could have, but no, I noticed that Hoshide was going to command the ISS, and it seemed like an interesting fact when they mentioned that that was the second Japanese person.
Mat Kaplan: Still, good guess, Robin. And thanks for the random space fact. Gene Lewin in Washington, here's his poetic contribution. And keep in mind that NEEMO is NASA Extreme Environment Mission Operations. That operation by NASA that puts astronauts underwater in the Aquarius lab. From the briny depths of NEEMO to the ISS in space commanding both the crews and [inaudible 00:11:12] responsibility, he embraced. He flew on shuttle missions, traveled in a Soyuz-TMA, and once partnered with a robot that set to Guinness records, by the way, Koichi Wakata accomplished all these things and more and will fly again in Starliner-1, part of a crew of four and a planet, just a minor one. It's not meant to demean name for the JAXA astronaut. Very appropriate it would seem.
Bruce Betts: Very nice. Very nice. Well, it didn't... and you've interviewed people, astronauts down while they're in NEEMO, correct?
Mat Kaplan: I did once. Yeah. Yeah. I did talk to people in NEEMO. It was fun. I should do that again sometime, they're still doing it. I do have this one additional message for Rob Sandri in Australia who has been saying for a while now that if he wins to, please, give a shout out to his daughters, Amelia and Adeline. Sorry, Rob, didn't win. Hi. Amelia and Adeline.
Bruce Betts: Guess the shoutout's going to have to wait.
Mat Kaplan: Yeah. Yeah. I don't think we're allowed to do that by the FCC, or whoever runs the web. Who runs the web?
Bruce Betts: I can't tell you.
Mat Kaplan: It's you, isn't it? You and Kirobo, isn't it?
Bruce Betts: Together again. You've discovered our secret. So, we move on to the next trivia contest perhaps.
Mat Kaplan: Oh yes. Please, yes.
Bruce Betts: Who holds the record for most launches to space from earth at seven? Go to planetary.org/radio contest. Tell me everyone who has seven launches to space.
Mat Kaplan: This shouldn't be too difficult to figure out, but it doesn't pop into my head. Hey, if it pops into yours, or if you take the time to look it up, go ahead, enter, get that entry to us by Wednesday, June 16th at 8:00 AM Pacific time. Not January 16th. Apparently, last time I said January 9th was the deadline. Okay. January... No, June 16th. And you might win yourself a Planetary Radio t-shirt, that you can check out, it's at chopshopstore.com. In The Planetary Society store, maybe leave some nice comments about the model, showing it off to you. That's it.
Bruce Betts: All right. Everybody, go out there and look up the night sky and think about what you would ask a robot that flew to space. Thank you, and goodnight.
Mat Kaplan: Here's my question. So, what do you do when the humans are sleeping, or maybe I don't want to know. That's Bruce Betts, he's the chief scientist of The Planetary Society, who joins us every week here for What's Up. Not always at the top of the show though.
Bruce Betts: But it should be.
Mat Kaplan: By the way, we'll also send the winner of Bruce's new contest, a copy of Brian Keating's great book, Losing the Nobel Prize. You'll be even more interested in reading it after you hear my extended visit with Brian. It begins right after this message from the boss.
Bill Nye: Bill Nye, the planetary guy here. The threat of a deadly asteroid impact is real. The answer to preventing it, science. And you as a Planetary Society supporter, you're part of our mission to save humankind from the only large-scale natural disaster that could, one day, be prevented. I'm talking about potentially dangerous asteroids and comets. We call them near earth objects or NEOs. The Planetary Society supports dedicated NEO finders and trackers through our Shoemaker near earth objects grant program.
Bill Nye: We're getting ready to award our next round of grants. We anticipate a stack of worthy requests from talented astronomers around the world. You can become part of this mission with a gift in any amount. Visit planetary.org/neo. And when you give today, your contribution will be matched up to $25,000. Thanks to a society member who cares deeply about planetary defense. Together, we can defend earth. Join the search at planetary.org/neo today. We're just trying to save the world.
Mat Kaplan: Welcome back. Here's a story that has taken 17 months to tell. It began in January of 2020 when I drove up to the University of California San Diego to meet Brian Keating. Brian is chancellor, a distinguished professor of Physics at the UCSD Center for Astrophysics & Space Sciences. He is also associate director of the Arthur C. Clarke Center for Human Imagination at UCSD where I've gathered material for several other Planetary Radio features.
Mat Kaplan: And Brian also wrote Losing the Nobel Prize, a story of cosmology, ambition and the perils of science's highest honor. The book is about all that and more, including Brian's odyssey across several attempts to determine one of the most basic truths about how our universe came to be. That journey has led him to leadership of the Simons Observatory. And it was one of the reasons I joined him all those months ago in a busy towering lab at UCSD's Center for Astrophysics & Space Sciences. Also, there, for a tour of what will become part of one of the most exquisitely sensitive telescopes ever built where Brian's friends, past Planetary Radio guests, James Bamford and Paul Davies.
Mat Kaplan: Yeah, three distinguished physicists and authors, and your unworthy host. The plan was to sit down with Brian soon afterward for a one-on-one interview, then, came COVID. That conversation finally happened just a few weeks ago, but first, here's a taste of that lab tour conducted by Brian as work on the observatory's instruments continued around us.
Brian Keating: We'll take a look at the inside of the Simons Observatory small aperture telescope camera. So, here, you see a large circular desk. This is what holds our focal plane of over 10,000 dual polarization, dual frequency detectors. They must be cooled to at least 100 milli-Kelvin 0.1 degree above absolute zero. People always think of San Diego as this balmy place [inaudible 00:17:29].
Mat Kaplan: Not at least, right?
Brian Keating: Oh, sorry, sorry. Well, we can actually cool below it, but yes, you're right. It will operate at 100 milli-Kelvin and that's this device here. This is called a dilution refrigerator, which, the technical way to describe it is it works sort of magically. It works by diffusing and diluting a mixture, a mash, we call it, of helium three through some amount of helium-4. And depending on the ratio of helium-3 to helium-4, and the pressure that they're at, it will effectively cool. We can actually achieve a temperature of six milli-Kelvin in this refrigerator. That'll be at the focus of three lenses. Exactly like what Galileo built in his telescope in 1610, exactly 410 years ago to the day when we're looking at this.
Brian Keating: And these detectors, if you think about it, they're cold under these extreme conditions. We also have to evacuate out and have this under extreme vacuum about one 10000000th of the pressure we feel here at sea level. And that's because if there was residual air molecules in here, it would eventually exchange heat like a leaky thermos, and you'd cool off and warm up. You'd try to cool off the outside and you'd never succeeded in getting the outside laboratory to a hundred milli-Kelvin. And so, all your detectors would be completely useless. So, we have to pump out this thing with a very sophisticated pump to just a fraction of about a 10 millionth of the atmospheric pressure that we feel here.
Brian Keating: So, to get signals out of this machine and to get signals into it, imagine, you have a vacuum, you have to maintain almost a perfect vacuum far better than any vacuum cleaner here on earth. Then, you have to keep everything cool to a temperature that's 30 times lower than interstellar space. So, that's a challenge. But you also have to get light or heat from the universe in and you have to get data out. So, it's an incredibly complex scheme, that my colleagues primarily at Princeton University, at UC Berkeley have worked on to get detectors and fabricate them at the National Institute of Standards and Technology in Boulder, Colorado, take those signals and transduce them in a way that only requires that you have a very low number of electrical connections.
Brian Keating: All these cables that you see here, there's only about 10 to 14 of them, they read out all 10,000 plus detectors. It's called multiplexing. Multiple signals on a single wire. And that's important because these are heat sources. These are eventually going to the outside world, and they eventually have to connect to the 0.1 Kelvin under vacuum. So, to do that, requires very sophisticated materials. Superconducting materials, electrically-conductive, but thermally, insulating materials are very hard to find. On the other side of the telescope, which is where the light enters from the big bang.
Brian Keating: So, we have 14-billion year old light, and we don't have the lenses in right now, but when we do, we have to have a vacuum window on the front to keep this chamber near this incredibly low vacuum pressure. This window that we're going that you see here is aluminum plate. We're going to replace that with a window made of plastic, but the plastic has to be incredibly-transparent to microwaves. So the microwaves that we're propagating through have an average wavelength about two millimeters and the windows have to withstand this enormous amount of pressure of 14 pounds per square inch across this enormous diameter, it's extremely challenging to engineer that.
Brian Keating: So, you have to have stress relief, you have to have vacuum seals that are very well structurally sound. Then, we'll have three lenses made of ultra high purity silicon that will focus the light on to those 10,000 detectors. And we'll have a field of view that's equivalent to about 60 times the diameter of the full moon at a given time. And it'll be a roughly circular patch of the sky. And then, we'll scan that patch across the sky for five years straight. And we need all those photons and all these detectors to make a detection of these signals that are maybe a part per billion of the earth surface temperature, or maybe even below that.
Speaker 2: You don't have to worry about bird droppings in that altitude in space.
Brian Keating: No, we have llama attacks, but no, we're pretty safe from those effects. Yeah, this is a real... All these equipment, these are all designed by students and postdocs that we have here. You can't go to Amazon and order one of these, it's all custom-designed, completely uniquely for the Simons Observatory and hand-crafted. These are built in Italy, these cryostats, and the amount that's being... it's an international collaboration. We have international vendors, and we have 280 students, post-docs, professors and engineers around the world on all seven continents working on this project.
Speaker 2: First, you got to get it from here to Chile.
Brian Keating: Right.
Speaker 2: Then, you've got to get it to the base of the mountain, then, up the mountain, all the bits of them, people on site. So, to maneuver this, you need cranes up there.
Brian Keating: Yeah. Yep.
Speaker 2: I mean, this is quite an operation.
Brian Keating: It's a huge construction project, right.
Speaker 2: [inaudible 00:22:21] with oxygen.
Brian Keating: That's absolutely right. Yeah.
Mat Kaplan: That's what I was going to ask about. Because I've also been to the Omaha site, and I had my little can of oxygen in my hand. But even the guys who were up there with oxygen and tanks on their back, they don't let them make any major decisions, they have to clear it with the people at the low site.
Brian Keating: That's right.
Mat Kaplan: Is that something that is a concern?
Brian Keating: Yeah. Yeah. These are very serious... You know, to have a safety accident or something like that, I'm very, very concerned about that. And so, we have... With our colleagues, we've been operating up there for over 20 years, combined on this project, on pre-existing experiments, the Atacama Cosmology Telescope, ALMA and the Simons Array and the polar bear experiments that I'm involved with.
Brian Keating: So, we have a lot of experience, but you can never be complacent.
Speaker 3: Have you ever lost anybody up there?
Brian Keating: We, thank God, have not. We've had people get stuck in snowbanks. That's another problem. Although it's incredibly dry, allegedly, the driest desert on earth, there are phenomenon such as right now, in February, the sites, ALMA shuts down observations because of what's called the altiplanic winter, it used to be called the Bolivian winter, but they don't like to say that anymore. Effectively, it's a type of... You know, because the summer there, but they get almost like winter like conditions in February, typically, every year when you have precipitation snow that will fall and make the roads almost impassable.
Brian Keating: So, we, sometimes, have to clear on snow if the government's snowplows aren't working. We have to have weather forecasting long range to know, well, we should get that diesel truck on Thursday instead of Sunday in order to make this not have to shut down. And so, we have reserved tanks, we have emergency supplies, we have food, we have shelter in case people do get stuck up at the site. Thankfully, that hasn't happened. Hopefully, it won't. The other thing is getting data off the mountain. So right now, the-
Brian Keating: The other thing is getting data off the mountain. So right now the way we send data is via microwave radio transmitter line-of-sight to a village called San Pedro de Atacama. We also bring hard drives, sneaker net, they used to call it. You have hard drives and you bring them back to North America.
Speaker 4: Yeah.
Brian Keating: That won't do when we have a petabyte of data coming off the instruments. We'll have four telescopes. You see one of the four, but this is one of the three small telescopes. We have an enormous six meter diameter telescope called the Large Aperture Telescope that has its own building that's 17 meters tall. The entire building rotates on its axis, it has staircases, it has all sorts of moving apparatus, loading docks and so forth. And this is an enormous structure up at this extreme high altitude that also has 30,000 detectors in it.
Brian Keating: So I have 60,000 total amongst the four telescopes. Each of the small with 10. Three times 10, 30, plus the large is 60,000. That's going to produce a petabyte of data a year. So we are currently planning to run a fiber-optic cable from our telescope to ALMA, and then ALMA will allow us to connect to the Chilean internet backbone that will then run up the West Coast and then USCD to Berkeley and other places throughout the country where we do data analysis, is all high speed gigabit internet.
Speaker 5: What's the bottom line cost?
Brian Keating: So, we are funded completely privately from the Simons Foundation, and our partner member institutions, and a contribution officer from the Heising-Simons Foundation. The total project cost is $73 million to build the project. Then a good rule of thumb you never think about when you hear, "Oh, the LHC is going to cost $20 billion to upgrade," they never tell you that it's going to cost 10% of that per year just to keep the lights on.
Speaker 4: The operating cost.
Brian Keating: Yes. You build an aircraft carrier, you have to spend $600 million a year to keep it running on a $6 billion aircraft carrier.
Speaker 5: There is always a trade-off between those two.
Brian Keating: Right. The OPEX, the operating expenses versus the capital expenses. Exactly. And there's one other thing that's getting interesting in this field is that, for the first time we think of the CMB as this hoary, old, ancient light from the big bang, but there are actually things that we can see with hypersensitivity that we have with the large telescope in particular, that we can see transient phenomenon. And some people think that we can detect actual other planets in our solar system, Planet Nine, for example, via its microwave emission. So if you mentioned the ultimate stealth bomber or whatever you could possibly imagine, there's no way that it would be an absolute zero. There's no way the pilot would agree to get into it. I'm a pilot. I would never get into a plane that was cool to absolute zero because I would die very quickly.
Brian Keating: Anything above absolute zero by virtue of Boltzmann's laws of thermodynamics will emit a tremendous amount of heat. And that heat could be detectable. And for a planet sitting in interstellar space or interplanetary space, that's roughly the temperature of Saturn or perhaps Pluto, we believe we can detect a large enough planet with the large aperture telescope. So we're actually into planetary science for the first time using cosmic microwave background detection instruments.
Mat Kaplan: That'll be music to my boss. He's with The Planetary Society. Maybe I just look at too many NASA budgets.
Speaker 4: Yeah.
Mat Kaplan: But 75 million to build it and then a 10th of that for each of another four years, so it's like a bargain for maybe discovering such basic properties of the universe.
Brian Keating: Yeah, we think so. I mean, we are certainly not looked at as a bargain by folks that are applying for NSF grants and DOE. It's very hard to get public funding nowadays, almost a historic low for getting national... But private foundations have stepped up to provide funding and matching and so forth.
Speaker 5: There's a long history of that.
Brian Keating: Yeah. There is, certainly, especially in astronomy. Yeah. I was just going to say. Right. Palomar, Keck, et cetera. So it is. It is and it isn't. There is another experiment which our community of cosmologists are proposing to be fully federal funded, and that's called... It has a winsome name of the CMB Stage 4 instrument. I didn't come up with that name. But that is a sort of an enhancement by a factor of four or five beyond the Simons Observatory. That has an initial price tag of about $650 million.
Speaker 5: And that's still earth-based?
Brian Keating: That will be ground-based, yeah. Half of it in Chile and half of it at the South Pole.
Speaker 5: You see, in contrast, you're talking about ground-based telescope, it's a bargain at under 100 million. Space-based telescopes [inaudible 00:28:28] is measured in billions.
Mat Kaplan: Let's just say nothing of James Webb.
Speaker 5: What James Webb? Let's not talk about it.
Mat Kaplan: Hope it works.
Mat Kaplan: Brian Keating, James Benford, Paul Davies and yours truly in January of 2020. You heard mention of ALMA, the Atacama Large Millimeter Array that is not far from the Simons Observatory site in Chile's Atacama. Check planetary.org/radio if you'd like to hear my ALMA visit of several years ago. Brian and I made plans to get together again as soon as we had both been vaccinated and it was deemed safe to do so. The result was the extended conversation you're about to hear. I hope you'll enjoy it as much as we did. As you'll hear, Brian was also recording it for his own Into the Impossible podcast.
Mat Kaplan: By the way, here are a couple of other abbreviations to watch out for, BICEP2 is the previous microwave telescope that is at the heart of Brian's book. And that caused a stir when its early claims of success were shown to be dust in the wind, almost literally. It stands for Background Imaging of Cosmic Extragalactic Polarization. And the CMB is, of course, the cosmic microwave background, the echo of creation that cosmologists have been chasing since its accidental discovery back in the mid 1960s and even before.
Brian Keating: That's Mat Kaplan of The Planetary Society. My good buddy from all things cosmic and the podcasting world. Mat, you are an inspiration to me. You helped me really get inspired to up my game on the, Into the Impossible podcast. Thank you for coming to UC San Diego, getting vaccinated, of course, we're all safe in these cosmic conundrum that we face on a daily basis. Thank you for coming all the way to campus.
Mat Kaplan: I love this campus. I think I may have told you, Brian, both of my daughters are proud Triton graduates and so I got to know the campus pretty well, and paid for some portion of it.
Brian Keating: That's right. Thank you. Your money, your kids go here and we couldn't be more proud of those Triton dollars. Thank you, Mat.
Mat Kaplan: I'm both humbled and proud to know that what we've done with that show has provided any kind of assistance or inspiration. As you know, back on January 31st of 2020, I got to horn in on a wonderful tour that you were providing for the great, the inimitable Paul Davies. And you took us into your lab. We got to see some of the work that's underway there. I'm going to use that at the top of this Planetary Radio feature, at least in the podcast version of the show when I don't have to worry about how long it is. So I'm going to roll that now.
Brian Keating: That was a real highlight of 2020. I think of that as before Paul Davies came and then after Paul Davies came, and of course you've been a good friend of the Arthur C. Clarke Center for Human Imagination, which I am honored and privileged to co-direct along with Erik Viirre, he's a good friend of yours and mine. And yeah, it was a great event and a good time, and we are getting back to that, where plans are to resume live events soon and hopefully in the fall of 2021. So stay tuned.
Mat Kaplan: That is such good news. And I'm looking forward to being able to take the trolley to campus.
Brian Keating: I cannot wait. It's going to be so much fun to take the transportation mode of the future, the trolley, trolley, monorail, monorail.
Mat Kaplan: [crosstalk 00:31:53] Back to the future.
Brian Keating: That's right. Everything new is old again.
Mat Kaplan: We will pretend that I've just shown that amazing... Or played that amazing audio of that tour. And I think I have some photos as well. So I'm going to welcome you to our show and I'll have my cheat sheet in my lap here and we'll go into it. And I am rolling, so here it goes. Brian, we just watched that outstanding tour that you provided to me and the amazing Paul Davies back on January 31st of 2020. Where were we before we were so rudely interrupted? Because that was supposed to be followed by the conversation that we're going to have right now.
Brian Keating: Yeah, that's right. I mean, when we think about going back to the origins of the universe and probing its first moments using gravitational radiation perhaps produced during the universe's earliest moments and what's known as inflation, the theory too of which Paul Davies contributed a not insignificant amount, you must know, this incredible theory that posits the universe sprung forth, perhaps, from nothing, a vacuum, a universe from nothing, as Lawrence Krauss once said. This phenomenon was thought to be all consuming to cosmologists. Little did we know that something a little bit bigger than a subatomic particle, namely a virus, would take over the whole planet and upend our plans of mortal men and women to study the earliest moments in the universe.
Brian Keating: And I always think, Mat, when I'm thinking about what we do as cosmologists... I gave a talk to some undergraduates last night and they asked me, "What's the most surprising thing about being a professor?" And I said, "It's that I do almost nothing related to what I teach you guys as undergraduates. I never sit down and say, "Here's the Maxwell's equations, here are the laws of quantum mechanics of Schrodinger, even here's the laws of cosmology and Einstein." It's, "How do I get this diesel fuel up to 17,000 feet?" Or, "How do I get this cryostat, this particular part in this cryostat to start working again and get the vacuum to very low pressure?" And all those things were appended by the supply chain, by the personnel, by the very human needs.
Brian Keating: And we had protocols in place and UC San Diego, thanks to the leadership of our dear chancellor, my boss, I'm not sucking up to him too much, although I am the chancellor's professor. But we had amazing protocols in place for testing that allowed my students, and almost uniquely among the various collaborations that I'm affiliated with, to basically not lose work and actually be able to go into that building across the way there that you have footage from from last year.
Brian Keating: So we had social distancing, we had testing and tracing, et cetera, in place, but it was incredibly disruptive for the project. And we basically had a one-year hiatus, but thankfully things are back to normal here in the Northern Hemisphere, but you may know that most of my work is either in Antarctica, the South Pole, or in Chile at 17,000 feet in the Atacama desert. They're out of phase by six months. And so when we were having a surge, they were having a lull. Now they're having a little bit more of a surge, we're obviously having a lull, hopefully it's behind us. We've rolled out vaccines, they're a little bit slower to roll them out. So there's kind of a rolling series of challenges.
Brian Keating: And we in the scientific and technical business we talk about risk management. So how do you manage the probability of an event occurring? You multiply the cost and human impact, potentially you only can estimate it, and you multiply that by the probability that it could occur. Nobody that I know had global pandemic in January of 2020, and now everybody has it at the top of all of our risk registers. And so it's a new modality to thinking about astronomy, and who would have thought it?
Mat Kaplan: And all of this, as you've just said, is so far from the cosmology that you want to do, that really so much of your professional life has been wrapped around for so many years. We did say upfront, as I introduced you, that you are the director of the Simons Observatory, which is of course what we're talking about. I've been wondering ever since that conversation, I mean, you've filled in some of the hole, but what is the status of the observatory? I mean, are we headed toward first light for the amazing instruments that are going to be down there on that high plane in Chile?
Brian Keating: Yeah, this amazing observatory, it's a funded in large majority by the Simons Foundation in New York city, and our amazing collaboration of over 40 institutions, almost 300 people, co-lead by spokesperson, Suzanne Staggs at Princeton university, Mark Devlin at UPenn, Adrian Lee at UC Berkeley. And we've been stewarding this experiments since late 2015 and now it's 2021. We are aiming for first light late this year, or perhaps early 2022, by which time we will start collecting our first microwaves, first photons. People talk about first light, we talk about first microwaves, because what we are seeking is the afterglow of the formation of the first elements, which persist until the origin of the first atoms, helium and hydrogen form, and we actually image the afterglow of creation via this ancient photons that come to our telescopes all the way from the beginning of these elemental formation epoch to our telescopes today.
Brian Keating: So if 13.7 billion years have elapsed, along the way these photons encounter all sorts of particles of dark energy, dark matter perhaps, dark energy. We don't know if it's a particle or if it's a field. The universe is evolving galaxy clusters and so forth. And what we want to know is what can these ancient relic photons teach us about the past? So I always say we're kind of like archeologists. We as cosmologists are ancient photonic archeologists, and we're studying the ancient universe courtesy of these artifacts. We have four different telescopes in the Atacama desert that will make up the Simons Observatory, we're pouring concrete, as I said, we have to have diesel fuel trucks to bring up these old fuel for our generators, we have a power station, we have roads, we have snows plowing equipment. It's an industrial equipment, but we also have to keep the site pristine and clean and safe.
Brian Keating: It's an unimaginable kind of logistical challenge. The likes of which astronomers aren't used to. So we have to manage it like professionals. And luckily those individuals that I named, Suzanne, Adrian, and Mark, and I along with professional project managers, are running it like a business. And it's fitting because this is a $100 million class experiment. So these four telescopes will capture ancient images of both the cosmic microwave backgrounds, potential signature of these ancient gravitational waves, if and only if gravitational waves were produced during the inflationary epoch. And we will also measure the impact of clusters of galaxies, of dark matter, of the evolution of dark energy. We know dark energy exists, we know almost nothing about it. We know dark matter exists, we don't know if it's a particle, if it's a field, if it's evolving gravitational, if gravity itself is evolving.
Brian Keating: And recently there's been a wealth of activity in the interest of whether or not we can detect the existence of Planet Nine with the Simons Observatory, which will appeal to listeners of Planetary Radio. Because I always make a challenge to my friends in the extrasolar planetary community and in the Kuiper belt science that friends of Planetary Radio are interested in, I always say, "We on the cosmic microwave background front, with our cosmic telescopes, can detect Planet Nine, potentially. Can you guys detect afterglow of inflation perhaps with your astronomical teles...?" I like to try those guys? I had on Constantine Vatigen recently on the show on my podcast and I gave... He is a fun guy. He's a very delightful young man.
Mat Kaplan: Rock and roll.
Brian Keating: Yes, that's right. I got to get him on. We got to have a live jam session someday. I'll play my iPhone while he plays the bass.
Mat Kaplan: You have been chasing these primordial photons for so many years, and so much of what you've just described and that chase are at the core of this terrific book, which we talked about upfront, I'll mention it again, Losing the Nobel Prize. And we'll talk a little bit about the Nobel in a few minutes. Why has this held such fascination for you for so long, being able to answer this maybe most basic, maybe the first question about our universe that can be answered?
Brian Keating: All right. Yeah, I've always been asked, why am I interested in cosmology? And I think the reason is, because I think it's the biggest question you can ask. It really reflects upon what a human being is capable of conceiving our origin, whether or not there was a single origin, whether there were multiple origins of multiple universes, whether multiple universes exist simultaneously, what's the nature of space and time itself? Does time itself have a beginning? And what are the implications for philosophy, for theology?
Brian Keating: As I wrestle with these questions I think about them as perhaps the most important questions besides whether or not the price of Bitcoin will go... No, I don't think about that very much. But whether or not a human being can answer these questions, these used to be only the purview of philosophers and theologians. Now we can access them using telescopes. The tools of the scientific method are now useful in what was once purely philosophical and or theological pursuits. And that means we can have a dialogue. And to me, those kinds of dialogues, I say, one of the catchphrases of my show is, debate but do it with love. In other words, we can have comety, we can have comedy, but we can have comety. We can get along and we can discuss the most grandiose in a good way subjects that the human brain can conceive of.
Brian Keating: So, yes, I conceived a BICEP in 2001. It's the 20th anniversary. Along with the late great Andrew Lang and others at Caltech, where I was a postdoc before I came here, before I had a family, before I became a professor. It's been a long time. And only in the preceding 17 years that I've been at UCSD have I grown even more enamored with this type of science. Not only in the pursuit of measuring or detecting inflation or understanding that, because I think along the way I've come to realize that there are other prizes and there are other mysteries that the CMB can reveal. It seems to be this jackpot paying out slot machine in Vegas that just keeps paying out Nobel Prize medallions potentially. No, not necessarily being my main motivation anymore, although it once was as I admit candidly.
Brian Keating: For me, the biggest prize is that we can understand the fundamental nature of how our universe is structured, and in so doing we get a better utility and a better efficient use of perhaps our greatest gift, which is our mind, and to understand how the universe is organized. I think that's perhaps our greatest capacity as human beings.
Mat Kaplan: Well said. Why is this proving to be so very, very difficult? So many recent attempts, some of them years, BICEP1, BICEP2, which you are a key player, you conceived of. Space telescope called Planck, lots of other instruments. Why are we still looking for the answers about the CMB and what it can tell us about inflation?
Brian Keating: Yeah. I was talking, again, with folks that are searching for Planet Nine, and a lot of the problem that they have with searching for Planet Nine is this inverse square law that you are undoubtedly familiar with and listeners [crosstalk 00:43:12].
Mat Kaplan: That's why I'm holding the microphone so close to your mouth.
Brian Keating: It's the inverse-square law. But it's actually, you get that squared when you're searching for a reflected light from a planet, right? So you have the inverse-square law squared, which is the inverse fourth law. The exact same thing happens when you search for gravitational waves from the inflationary epoch, if it occurred. So A, we don't know if inflation occurred. We believe there's just a lot of circumstantial evidence that inflation occurred, but it may not have. There are other competing alternatives to the inflationary epoch of cosmogenesis. That the university emerged from this quantum state before which we do not know what the universe was like and how the universe got into that quantum state. We can only speculate. But nevertheless, inflation may not have occurred, A, or B, it may have occurred, but at such a low energy scale that will never detect sufficient gravitational wave energy.
Brian Keating: Second of all, the gravitational waves themselves, if you like, are located at such great distances, and because energies in the cosmic background and in any type of photon or any type of radiation, they dilute as the redshift to the fourth power. so they actually dilute as this inverse fourth power, just like the light reflected from a planet in the outer Kuiper belt or whatever that also goes as the inverse distance to the fourth power. Great distances in cosmology also decrease as the inverse distance, if you like. Distance being measured by redshift to the fourth power, if you like. The number of photons, the density of how many photons or gravitons are gravitational waves there are, those decrease as one over the cube of the volume, of the radius or the volume, and then the wavelength gets stretched out or redshifted as well by one factor of this redshift factor.
Brian Keating: So you get redshift to the fourth power. So it's incredibly hard to do that. Now, why go took 40 years and it cost a billion $200,000. I've had on Rai Weiss and Barry Barish on my podcast. They almost gave up. The NSF almost pulled the plug many times on them. They had on many great supporters and champions. They actually had lobbyists in Congress basically to keep it floating. It took them 40 years to measure something that's only, Mat, only 1,200,000,000 light years away.
Brian Keating: We're trying to measure something that's 4,000 megaparsecs away from us, if you will. The beginning of time, the origin of the cosmic microwave background. And so it's not much that ratio to the fourth power more challenging, if you will. For those reasons, it takes a long time to do what we're trying to do, and yet we think it's possible. But again, we have no guarantees in this game because inflation may not have happened at all. And that's what makes it exciting. Because if inflation... If we do detect it, we'd rule out a vast landscape of other alternative models that say there was no inflationary epoch. That's what excites me.
Mat Kaplan: When I was a kid and beginning to be fascinated by this stuff, the great steady state versus big bang debate was still very much underway. It is one of those debates which forms a portion of the spine, the backbone of your book. Because you talk about the great debates. And there is so much of the history of our understanding, of our own place in the universe and in this. Talk about this.
Brian Keating: Yeah. If you wouldn't mind, behind you there was some manila envelopes. I want you to take those three little minot, underneath Carl Sagan, the sock puppet of Carl Sagan. So that's your progenitor, right?
Mat Kaplan: Yes, he is.
Brian Keating: [crosstalk 00:46:34] So you can hold up Carl Sagan to the camera.
Mat Kaplan: Here we go.
Brian Keating: There he is. [crosstalk 00:46:37] And now here we go. There's our co-founders, Carl. I've talked to Andrea and Anne Sasha Sagan. Now those little envelopes underneath there, if you'll hold those up.
Mat Kaplan: Sure.
Brian Keating: These are plates. These are plates taken by the late great Margaret Burbidge. [crosstalk 00:46:52] Observatory, the University of California. For those of you listening you can find these on YouTube, Dr. Brian Keating, and these are plates. And these are plates taken by Margaret Burbidge, and I'll hold them up, and you can see an enlargement on the wall behind Mat over there. These are plates of distant galaxies, and these show galaxies as they were taken an image by Margaret and also analyzed by her husband, Jeff Burbidge. So Jeff, whose office this used to be, so I am privileged to have Jeff's office. This was taken before I was born. July, 1971. And she was very meticulous. She's one of the greatest scientists, not only astronomers, not only women astronomers, she's one of the greatest scientists in history. And I'm so-
Mat Kaplan: One of those women that you feel probably should have been considered for that prize?
Brian Keating: I speak about that in the book, exactly.
Mat Kaplan: We'll get to that.
Brian Keating: And the privilege of having known her and just how detailed, how precise, how efficient she was as an observer, as a scientist, and meticulous in her work. So Jeff went to his grave not really believing in the so-called big bang model. He believed until essentially his dying day that the universe underwent a slow series of cycles.
Brian Keating: But the universe underwent a slow series of cycles, not full collapses into big crunches and not full explosions as to big bangs. He believed there was still overwhelming evidence and that the universe never experienced a big bang. And in fact, I talked to one of his greatest colleagues just a few months ago, Jayant Narlikar who is a giant, he is in Pune, India and he was Fred Hoyle's graduate student. And Fred Hoyle was the man who coined the term Big Bang as a pejorative. Now I don't know about your audience on Planetary Radio, but mine is PG-13 and up. So there was a pejorative for something that happens when parents make a child. [inaudible 00:48:39]. Okay.
Mat Kaplan: We can handle that on Planetary Radio.
Brian Keating: So, an orgiastic experience. And so he coined that in derisiveness to say that this was ridiculous that the universe could have such a beginning. And so he maintains it to this day, Jayant does. And I had this discussion with him in an interview. And it was actually held by many people that the universe having an origin was ridiculous. In fact, Hoyle said that the reason that scientists such as Jim Peebles, who won the Nobel Prize in 2019 and others in the 1960s, '70s and '80s who became exponents of the Big Bang model, the reason that they believed it was because they were overwhelmed by the Book of Genesis.
Brian Keating: Now to me that's laughable because most scientists nowadays are atheist, but he felt like they were overwhelmed by these religious. But again there's that connection between what I do as a scientist and what we get normally from theologians. I challenge you to go down the hall where the condensed matter physicists work on superfluid helium and ask them, "Do you think about God? You know, does that ever come up in your journal? As like a journal criticism? It's too much God in your superfluid helium [inaudible 00:49:44]". "No, it never happens." Right? But that's kind of fun that we get to work on these existential questions. Isn't it?
Mat Kaplan: Absolutely. There's so much great stuff in the book. And some of these great characters you've mentioned some of the names already. We just had Jim Gunn on Planetary Radio and he talked about his respect for Peebles and what a great astrophysicist he was.
Brian Keating: [crosstalk 00:50:05] have Linda Schweizer who Jim refers to in the book. She wrote a book, Cosmic Odyssey. I'm hoping to have her. I blurbed that book about Mount Palomar.
Mat Kaplan: Cosmic Odyssey. It's a terrific book. We had her on as well. Yes. You go back at least as far as Galileo, clearly one of your heroes. You have this great quote which I absolutely love, because it seems to be a lot of what you're about as an experimentalist as opposed to a theorist. The Venn diagram there there's a lot of overlap, right? Here's that quote, "Measure what is measurable and make measurable what is not so." And it's the latter part of that phrase that I find so interesting because that seems to be behind so much of this work.
Brian Keating: Yeah. When you think about what is the limitation of a human being, we are only limited to our senses. As human beings we have five senses, but we actually have an infinity of possible senses. We can sense a magnetic field, we can sense polarization but only through the application of our three pound supercomputer on top of our shoulders, our brain, and that we transmit things. So I talk about sensors and sensibility, how we can augment reality for ourselves. And that Galileo used the telescope. Telescope means distance viewer. I mean, he didn't call it that he called it a perspective tube. But he was able to use it to make arguments and to make scientific claims and deductions from observations.
Brian Keating: And I feel that nowadays, with all love and due respect to my theoretically inclined colleagues and some of my best friends are theorists, I think we've gotten a little bit too much in love with theory and the wonder and magic of theory. So much so that actually I've had on guests like Leonard Mlodinow who you know I'm sure up in Caltech who wrote a book about Stephen Hawking. We've talked a lot about Stephen Hawking lately on my show, I came to note that he would do things like famously concede bets. So he'd make bets with Leonard Susskind and he'd make bets with Kip Thorne. And then he'd always concede these bets. And the question is why did he concede these bets?
Brian Keating: And you go through and there were bets about how does a black hole swallow or destroy information? Or how does universe merge in a... Is it a black hole? Or is there a singularity? And he would always concede the bets on the basis of some calculation in string theory or its successor which is called M-theory. And those are extremely theoretical speculative things that rely on calculations and large extra dimensions, there's zero evidence for that. There's zero evidence for wormholes, there's zero evidence even for a singularity which is talked about with almost breathless abandon by my colleagues. And even those like Michio Kaku who I had on, and I pushed back on these theorists for basically saying things as Stephen Hawking one said, "Every equation cuts your readership in half but every mention of God doubles your readership."
Brian Keating: "So Michio," I said, "you have this God Equation, it's in the title it must quadruple the book sales." And you end the book the same way that Stephen Hawking ended a brief history of time. That if we get this theory of everything then we will finally know the mind of God. And I think that's really overselling it, because having this one inch equation, et cetera that will win a Nobel Prize, do what Einstein didn't do it's really setting up this false dichotomy. That the goal of physics is to have compression and just have these tiny little equations and that presupposes the answer is string theory. When there are a lot of people that say that string theory is actually led physics astray. And that actually it's taken out a generation of our best and brightest theorist and-
Mat Kaplan: You got into this with Michio Kaku, which is an episode of your show that I can recommend even though I couldn't follow much of it. But it's a fascinating, respectful, I think argument.
Brian Keating: ... Yeah. Well I like to do a little bit of the high level and not just hagiographic or hagiographic, however you say it, portrayal even with my guests. It's always done debating with love and respect, but on the other hand I'm not just here to say, "You know, why are you so great and awesome? And you know you're just so wonderful." Because I don't think the audience wants that I think the audience wants to hear the pushback. I had on someone who's a proponent of intelligent design. And I said, "You know what they're going to say. You know what my audience is going to say that this is claptrap nonsense, young earth creationism." What do you say?
Mat Kaplan: Listen, I got in trouble because I had Avi Loeb on-
Brian Keating: Yeah. I had him on too.
Mat Kaplan: ... Not to long ago and talking about the Oumuamua.
Brian Keating: I pushed back on him I said, "Avi, I don't believe that you believe what you're saying." And he's like, "What are you talking about?" And now he's an Israeli and I'm friendly with many Israelis and their nickname, and I'm Jewish just so that nobody takes it the wrong way, but the nickname for Israelis is Sabra which is a cactus, okay? So my Israeli friends who I love they know that they're prickly, right? And I said, "If you really believed it you wouldn't be waiting until the Vera Rubin Telescope comes online. Vera Rubin by the way, trained in this very building with Margaret Burbidge and she learned how to do galactic rotation curves.
Mat Kaplan: That's Vera Rubin, now the namesake of what used to be known as the WFIRST the-
Brian Keating: The Large Synoptic [crosstalk 00:55:08].
Mat Kaplan: ... Wide Field Infrared Space Telescope.
Brian Keating: That's the Roman Telescope.
Mat Kaplan: Oh, I'm sorry. You're right, I got them backwards. I've done that before.
Brian Keating: Yes. These are titanic women.
Mat Kaplan: This used to be the Large Scale Synoptic, right?
Brian Keating: Exactly. A hundred percent correct. So Vera Rubin learned how to do those rotation curves and galaxy, just like that image behind you. She learned it from Geoff and Margaret and she credits them. And this is some part of history of UCSC that I wish was more celebrated. Vera credits them with much of the success of giving her the encouragement and support that all astronomers not just women, but especially back then women, needed to survive and thrive. And what would have happened if they didn't? I can't thank Margaret and Geoff enough. And he had his reputation as being a sabra himself, prickly pear himself. But nevertheless, I pushed back on Avi getting back to Vera Rubin Telescope. He's said, "Oh, we can just wait until the Vera Rubin Telescope comes online."
Brian Keating: And that's my Israeli accent impersonation. And I said, "No, if you believe that with all your heart and all your might, you would send the spacecraft that you're sending, a CubeSat, to go chase after Oumuamua right now. Because you know as well as I do that these things that you calculate to have a chance of one in a thousand, one in a thousand things sometimes occur one in a trillion times. In other words, this might be the only chance you get. And you happen to have access to Yuri Milner who's the Breakthrough Prize man who's funding this a hundred million dollar Starshot prize, why don't you go after that with all your heart and all your resource?"
Brian Keating: He said, "No, we're going to detect so many of them." So I said, "Avi, if I were that and I was screaming from the rooftops and nobody believed me, instead of going on Joe Rogan on 60 minutes I would be doing that." So anyway, we as scientists we often it's easy in some way to produce a theory. It's hard to produce a good theory. It's very hard to produce a good theory. And so competitors to string theory and God equations and so far a few and far between, there are some but I want to push back. And not just accept this orthodoxy that we should put all of our money there and all of our research because there is a finite amount of time resources and the most precious resource of all are the young people that are working in this building and others. And we have to be good stewards of their time.
Mat Kaplan: Do you remember the Arthur Eddington quote that you put in Losing the Nobel Prize? It's a great quote.
Brian Keating: Yeah. "Never trust and experiment until a theory has supported it."
Mat Kaplan: I'm going to go in a related but slightly different direction, throughout all of this there're telescopes at the base. It doesn't really matter what kind of photons they're looking for, what wavelength, what frequency they're all telescopes. And so we go back to your hero Galileo, and you say in the book that you believe that the telescope was the greatest boon to science in the history of humankind, and certainly in the history of scientific inquiry. I'm wondering if you maybe would go beyond that and put the telescope up there with the wheel, fire, the chocolate chip cookie.
Brian Keating: Yeah. The donut. Let's take-
Mat Kaplan: Oh, yeah.
Brian Keating: ... All these circular things, let's add some topological structure to them. Yeah. And actually it goes so far, Mat. And I've said I'm a doctor, right? And I say it's a prescription that you are a negligent parent if you do not get your kid a $50 telescope, I do believe that. And I actually say no matter where you are, and I said this to Neil DeGrasse Tyson another name-drop he was on the show, and I said, "Even from Manhattan he had a small telescope in the Bronx growing up as a kid." And it was impossible for me and him to think of his life turning out the way it did without a small telescope. Now, with that small telescope you can still see exactly the same craters that Galileo saw over Padua and over Northern Italy 411 years ago.
Brian Keating: You can see the same phases of the moon, the same phases of Venus, which started to make no sense to people back then, why is Venus act like it's a little tiny mini moon? You can see the ears and lobes of Saturn that Galileo encrypted because he didn't want to reveal that Saturn was threefold, and so he wrote it in an acrostic. Which I pointed out to Konstantin Batygin a Professor at Caltech and he was like, "Yeah, we write our papers nowadays in anagrams." Can you imagine writing a scientific paper and encrypting it so that nobody could understand it, but then doing it so that you'd have priority in case it turned out to be true. I mean, it's just amazing how science has changed and not changed in some ways in the past 400 years. But a small telescope can change a child's life. And it changed my life as a 12-year-old kid.
Mat Kaplan: Me too.
Brian Keating: Yeah. And it's $50. I mean if you can afford $50 hopefully, but it can launch a lifetime interest. And from any city wherever you're listening to this on the planet, you can understand an unlock potentially a career. And try that with a small particle accelerator. Actually Michio Kaku talks about building a small particle accelerator and basically blowing out every circuit in his parents' house, so don't try that at home. Even with a microscope it's kind of hard even for me to use a microscope. I'm like, "What do you look at?" You see some pond scum or something, it's not as thrilling. And looking up almost any night of the year, you'll see something. As long as it's clear you can unlock this kind of latent passion that all human beings feel. And so yes, I agree with you. I should have been more bold and say, "It's one of the greatest inventions of all time." Not just scientific.
Mat Kaplan: But it is that magical moment when you're 10 or 12 or whatever and you first see Saturn through that scope. And much closer than you've ever done before those beautiful craters on the moon, it really is overwhelming. And then of course the nebula, when you get a little bit further out there. And we look at beautiful photographic images of nebula, which are made beautiful in part, in large part by something that also gets in the way. And so you can guess maybe-
Brian Keating: Yes. That's right.
Mat Kaplan: ... Where I'm going now, have you read Philip Pullman's trilogy of novels called His Dark Materials?
Brian Keating: No, I have it.
Mat Kaplan: You should. In addition to being it's set in a multiverse-
Brian Keating: Okay, good.
Mat Kaplan: .... There is a mysterious material at the center of the story called dust. And so your books, you have this very important factor in common. And I won't go into how Pullman makes you sift it or the trouble it causes, why is it so central in not just in your book, because it is throughout the book, but also in the research you've done across all these years?
Brian Keating: Yeah. So I used to read these hard books, and I've got a copy of mine over there. First thing I would do is I was just take off the dust jacket. And I was like, "Why do I need a dust jacket?" How much dust is raining down on books that so much so that you need a dust jacket and it always gets in the way and it falls off. And yeah, you can use it to mark a page, I suppose, but a bookmark does a better job. And so it always annoyed me these dust jackets. Actually it turns out the publisher told me that the dust jacket, if a book is missing its dust jacket it's worth 10% of what the original book would be worth. Now I realize that the dust jacket is like the prologue, because where else do you get a copy of an actual physical specimen of the villain of a book? The villain of Losing the Nobel Prize in some sense is dust, at least so I thought.
Mat Kaplan: Ah!
Brian Keating: Because dust is actually this vital substance. And then factually there's a book by Christian de Duve who's a Nobel Prize winning chemist who wrote a book called Vital Dust. And it's all about this connection between how this inanimate object, this chemical compound, this iron, these chemicals. I'm holding up for those of you who are just listening you can see it on my YouTube channel [Crosstalk 01:02:42].
Mat Kaplan: What have you got in these little plastic containers?
Brian Keating: These are meteorites.
Mat Kaplan: Oh!
Brian Keating: These are chunks of presumably a Type II supernova that exploded in our galaxy perhaps five billion years ago, relatively close in proximity to where our sun is now.
Mat Kaplan: So it that an iron nickel?
Brian Keating: This is iron and nickel. It's highly magnetized. And these fragments much smaller than these can become aligned in the magnetic field that also suffuses the Milky Way Galaxy. So here's some very powerful neodymium magnets. And so this whole thing it can actually go through plastic, it can go through anything, any dielectric medium. And they're incredibly strong. So this is yours to keep with every interview that you do for me here.
Mat Kaplan: Oh, seriously?
Brian Keating: You go here and you go in there.
Mat Kaplan: Because I do have a collection.
Brian Keating: [crosstalk 01:03:22].
Mat Kaplan: So, thank you very much.
Brian Keating: This is from the Campo del Cielo Field of the Stars in Argentina. And it's fitting because these items can get aligned in the Milky Way Galaxy and they're at some temperature above absolute zero. In fact there are tens of degrees hotter than the CMB itself, the signals that we're looking for. And anything that has a temperature above a temperature of another black body will emit even more microwaves, which will then be aligned because of the magnetic field. And the magnetic moment of these little tiny magnets floating around in space courtesy of the supernova that blew up five billion years ago that provided the source material that made up our sun and the core of the earth and the iron in the hemoglobin molecule in our blood.
Brian Keating: That's so striking to me because without it we wouldn't be here having this conversation. It's sort of treasure and it's sort of trash in a way, it gets in the way but it's vital to our existence. And it illuminates this phenomenon in science, which is that there is nothing that's not essential. In my office here I've got a poster of the periodic table of the elements, many of those that were only discovered in the last hundred years or so. And which one of those could we do without? How do we know which ones of those are inessential to our existence? Similar when you look at the Hubble Deep Field, which one of those galaxies could we remove?
Brian Keating: I mean, friends of mine like Sean Carroll said, "They're totally irrelevant, we don't need them." A hundred years ago we thought, well, there was just a proton and electron maybe and nothing more. And now we know there's so much more richness. And then going in the opposite direction there could be strings, there could be not strings, there could be something deeper we don't understand and we don't know yet. And that's part of the great mystery. So the thing that really appeals to me and that I have come to a greater appreciation and it's this great quote by your co-founder Carl Sagan the Pale Blue Dot, that the earth is nothing but this giant or minuscule mode of dust floating on a sunbeam around an average ordinary star in a galaxy that's really suffused with dust and nebula, as you say, as well. And these are things that transfixed my great hero Galileo and continue to and transmit to this very day.
Mat Kaplan: And it must've started early because I read in your book that your favorite Peanuts character was...
Brian Keating: Pig-Pen, that's right.
Mat Kaplan: The guy who carried a dust cloud with him.
Brian Keating: That's right. He's a one-man walking nebula.
Mat Kaplan: And yet that dust certainly got in the way of the success of that marvelous instrument that you contributed so much to, BICEP2. And it does seem though that your appreciation for it has evolved since it maybe snatched the Nobel Prize away from you and collaborators.
Brian Keating: Yeah. I think one of the questions I get asked the most is like, "Well, what have you learned from that experience?" I always say if you don't learn from these experiences then I am just a loser, right? So if I just had this experience nothing much comes from it then yeah, you're just a loser and you're just doomed to never really benefit from, as I think it was Admiral Rickover said, "You must learn from the wisdom of others, from the mistakes of others because you won't live long enough to make them all yourself." And he was the Father of the Nuclear Navy. And so from the perspective of what lessons do we take away? I think the most prominent one that I speak about more often now is that you have to be humble as not Gandhi, but as Gandhi said not Galileo, "You have to be humbler than the dust to seek out truth. You have to humble yourself that even though the world crushes dust under its feet, you must feel like the dust could crush you."
Brian Keating: And I take that to mean we should measure the dust as well as we try to measure the cosmic background radiation. And in so doing we can measure both, the cosmic microwave background, the signal that represents perhaps our cosmic origins this cosmic fluctuation from inflation perhaps, if inflation took place or some other mode of origin of the universe, plus the dust signal. And then we measure a signal that only is sensitive to dust. And then we subtract the only dust signal from the cosmic signal plus the dust and what should be left is a slightly more noisy signal that contains purely cosmic information.
Mat Kaplan: And isn't this exactly what you're hoping to do at the Simons Observatory?
Brian Keating: Exactly what we're doing at the Simons Observatory. And my friends and former colleagues on BICEP have a new experiment called the BICEP Array. And they're doing the same thing at the South Pole, which gives me an idea for a new book which I'm going to call, I'm no longer involved with the bicep team. I'm friends with them and I wish them well in the BICEP Array. And they're doing the exact same strategy and we're friendly competitors again and sort of going after it. And my next book is going to be called A Farewell to Arms. I don't know if it's taken. You tell me Mat. You're the more well read [crosstalk 01:08:11].
Mat Kaplan: Yeah. Well, I'll do a Google search. Going back to the Simons Observatory, and I'm easing into talking about your critique of the Nobel Prize here at least the Nobel Prize for Physics. In the Simons Observatory it is this grand collaboration brought together by your mentor Dr. Simon himself, right? Because he was the one who said, "Why don't you guys work together?" Did you say that it now involves something like 300 researchers?
Brian Keating: Yeah. We have approximately something over 250 researchers. I haven't met all of them, I know some of them at the current moment in Antarctica although I've met those. But there are people on all seven continents literally that are contributing to this massive project and of course it will be located in Chile. And our real push is to get it deployed as soon as the country opens and recovers from COVID and the various countries recover from COVID, and each one has different policies and different vaccine rollouts, et cetera. It's a worldwide effort and most ambitious of its kind and it's a hundred million dollar class experiment. It's just phenomenal.
Mat Kaplan: And you could learn more about it in the book and also on the website for the Simons Observatory. And we'll provide links to all of this, of course, on this week's episode page at planetary.org/radio. Let's say that you are able, using these instruments at the Simons Observatory, to thread your way through the dust and all the other noise out there. And what's left is this tantalizing signal that says, the universe began with a bang and went through this period of beyond belief inflation. Would that not be a Nobel worthy discovery? And who gets the prize since there are over 250 of you, but only three people get to have a prize?
Brian Keating: Well, I've been thinking about that a lot. And since the book was written a lot has changed with the Nobel Prize. Before the Nobel Prize Losing the Nobel Prize was written, only two women had won the Nobel Prize in Physics one of whom was here Maria Goeppert-Mayer and Marie Curie. Maria Goeppert-Mayer was here at UC San Diego and she won, fun fact. Her son Joseph Mayer told me that the San Diego Union Tribune or San Diego Evening Tribune wrote, "San Diego housewife wins Nobel Prize." And everybody laughed when I showed the picture of the Union, the actual front page of the Union Tribune, I have a cover image of that. And they said, "Ah! That would never happen."
Brian Keating: Now three years ago Frances Arnold, who was the widow of my late adviser Andrew Lange, she won the Nobel Prize and her son works at JPL. And the JPL website said, "JPL technician's mother wins the Nobel Prize in Chemistry." This is in 2018. So, little has changed. But I'm happy to say that just this last year Andrea Ghez at UCLA won the Nobel Prize in Physics and in 2018 Donna Strickland won the Nobel Prize as well. So it's doubled. Since Losing the Nobel Prize came out, the number of women has doubled.
Brian Keating: I've also interviewed nine Nobel Prize winners on my show. And one of them who I've interviewed in person actually left his Nobel Prize, I have it over there and I'll show it. No, I don't. I don't have it. People say, "Oh, you're just a hypocrite Keating. You'd just you wouldn't turn it down." And I say, "Well, if you want to find out if I'm hypocrite, if we detect what we're seeking to detect then I will be faced with reality. If I'm a hypocrite, I'll accept the Nobel Prize." No I don't think-
Mat Kaplan: I don't think that would make you a hypocrite, frankly.
Brian Keating: ... [crosstalk 01:11:49].
Mat Kaplan: I would take it and bow.
Brian Keating: Yeah. I've come to a revelation that we all have sort of things that we worship, for lack of a better word. The things that we revere, let me make it a little less religiously overtoned. Things that we really look up to. And...
Brian Keating: ... Plea overtoned. Things that we really look up to and uncritically accept. Some people that is literally, religion. And I've known that because I practice religion. I've practiced many religions in my life as you'll read it. From altar boy in the Catholic church, which I loved, to atheist, practicing devout atheist. To doing, connected again, with Judaism. But the point that I believe, and some people are committed to veganism or environmentalism and that's great. But when we look to science and scientists specifically, it could be dangerous when you look to them for expertise outside of their domain, of their particular domain of expertise. It's fine for them to have such domain expertise. And it's fine for them to opine on it. But we shouldn't actually put extra weight onto what they say.
Brian Keating: As I pointed in the book, there are many egregious examples of people who won the Nobel prize. Shockley. William Shockley was a particularly despicable human being, even though he won the Nobel prize. He advocated for eugenics of African-Americans, despicable. I just think we put a lot of emphasis on the winners and there are no, and they'll even admit to me that the next day they really go back and they just tried to go back to work. And they can't because they get so much attention and everybody seems to care what they say so much. And I think the best ones really almost shun it. And I've become more and more interested in learning. I have a new book coming out in the fall called, "Think like a Nobel Prize winner." Where the aim is to really distill and take you back to the moment where they did the work.
Brian Keating: Not to what happened afterwards. That's the veneration. But to what are the commonalities? What are the mindsets? What are the tactics and the tricks and the tips that will get a person, an everyday person, not just a scientist. It's for a car salesman in Omaha. That was my avatar when I was writing the book. What can he or she get out of the book to see things in a way of collaboration, of communication, of thought processes? These are things I think I want people to take away from that book. And I think I wouldn't have written it if I didn't feel like there was something worthy of the Nobel Prize. But also that there's, that you have to check the biases that we all have to venerate things a little bit too substantially [crosstalk 01:14:19]
Mat Kaplan: Let me stop you there. And yeah, of course, you don't call for the Nobel Prize for physics to be done away with.
Brian Keating: Not at all.
Mat Kaplan: You obviously have some respect for what Alfred Nobel intended for it. In fact, you'd like to see a return to at least what he left open. You talk about the three broken lenses. What are they?
Brian Keating: Yeah. The Nobel Prize Will. When I was asked to nominate the winners of what would become the 2016 Nobel Prize in physics, I went back, as a scholar should I believed, to Alfred Nobel's last will and testament. And he was a bachelor, he had no kids, no wife. And he left all of his material remains in effectively, what's known as an ethical will, as well as the material will. So, the ethical component of the will was that the money should be used to provide monetary reward to scientists, physicists who had couldn't further the greatest benefit to mankind. It should go to one single person. And that should go in the preceding year to the person who had created the greatest benefit in the preceding year. And I went back and I said, well, how many single people have won the Nobel prize first of all? I couldn't think of any in the preceding couple of decades, since I was asked to make the nomination.
Brian Keating: I also couldn't think of anyone who had won it for something they did last year. The previous year. In fact, it was, seemed to be like five years. It was the shortest period of time that had elapsed between award and discovery. And I had never seen them cited as a benefit to mankind. And so I went back, what was the first Nobel prize in physics? It was for the x-ray machine by Rontgen. And that was actually conferred basically the year after, it was for the discovery was made and then Alfred died the next year. And it was clear to me that's what he was thinking. Something that conferred instantaneous benefit to mankind, humankind. Now they changed the will. They actually change his will to say that it could go to multiple people and it could be for decades old research and they don't mention having any benefit to mankind on a daily basis or otherwise.
Brian Keating: And I say in the book, if the Higgs Boson really has a daily impact on you, you should consult a psychiatrist. I mean, it might be really cool or you might be a particle theorist or a string theorist. In which case you're probably okay. So what is it? Is it meant to reward just sheer brilliance, is it meant to reward engineering triumphs? Like it was awarded for the construction of the lighthouse in 1912, even though Einstein had come up with the theory of special relativity and hadn't won the award and he'd done that 1905. Didn't win the award until 1921. Didn't receive it until 1922. And didn't get it for relativity right?
Mat Kaplan: And didn't get it for relativity. Right.
Brian Keating: Because that was considered to be Jewish physics. That was considered to be theoretical physics. And that wasn't worthy of the prize, which typically went to Aryan science, which is experimental science. So he won it for the photo electric effect and Brownian motion. So for many reasons, I think that the prize is punishing collaboration. It should go, all the Nobel laureates that I've interviewed on the Into The Impossible podcast, to a single man. Unfortunately, I've asked all the women who are currently alive in chemistry and physics who have won it and then been unable or not. They just don't do interviews. Anyway. They've said that that is the number one thing that they would change. That should go to groups. That's unfair. And not that they turn it down, as almost all the other prizes have had people turn it down. Like the literature prize turned it down. The peace prize, obviously many people have turned it down. So it's curious to me, you get to, as Barry Barish told me, and it really raised the hair on the back of my neck when he said it, in a good way.
Brian Keating: He said, when he accepted the prize, they ask you, when you go to Stockholm, you have to sign this log book, testifying that you received your medal. And when he did that, he just, he's curious, he looked back in the book, he said who signed this before yourself, Feynman's name and his signature and big ink. And he saw Einstein. And he was like, I don't feel worthy. Cause I asked him, I was like do you ever feel, and he's like, I never felt the imposter syndrome so strongly as I did then. Because I always ask my guests, even if they won Nobel Prizes, do you feel the imposter syndrome? He said, I still do to this day. And I was like, cause I asked him, did you ever feel it like previously in your career? He's like, no, I feel it even more so now. And I'm like, I think that's good.
Brian Keating: And I talk about that in think like a Nobel Prize Winner, because if they can feel it, how about me? How about you? How about an ordinary person? A beginning graduate student. She's starting out. They might feel like they're nobody, but Einstein wasn't always Einstein. He probably looked at Isaac Newton like that. Newton probably looked at Galileo like that. Galileo probably looked at Cabrini, whatever. We all can have that sense. But what if you stopped then Einstein wouldn't have been Einstein and Barish wouldn't have been Barish. So those are the takeaways I hope people get from it. But I think there are systemic changes that need to take place. And I think it could only benefit the Nobel Prize committee.
Brian Keating: So I'm here guys. I know I printed up the confidential letter that you asked me not to print up, but I'm here for you reach out. And it is done in good faith to hopefully argue for the betterment and restoration of the glory that I think it could have to benefit all mankind.
Mat Kaplan: There's just one more piece of the argument that you make that I want to bring up. And that is, as you talk about these shoulders of giants, that all of you have stood on generation after generation, the generations to come, the young scientists out there, your graduate students. And post-docs. How the Nobel, at least in physics and maybe in other areas, may stand in the way of, as it's currently constructed, may stand in the way of giving these new young scientists as much opportunity as they might have otherwise.
Brian Keating: Yeah. So I was mentored in graduate school by a Russian scientist who himself was mentored by a great Russian scientist named Yakov Zeldovich, who was in part mentored by Andrei Sakharov who won the Peace Prize, great Soviet dissident. Co father of the Soviet Atomic Program for which he suffered as well. And my friend, Alex [inaudible 01:20:27], who is queen Mary college in London, he used to teach me that the word scientist in Russian language means someone who was taught. It means a person who is educated. To me that comes with many meanings. It's a very rich kind of concept. We don't really have that. Scientist in English just means someone who practices science and the word science just means knowledge, not wisdom, not like practice. It just means knowledge.
Brian Keating: But to mean someone who was taught, like an educated, it connotes a lot. One thing that connotes is that you have an obligation to teach other people. And so to me to be a professor is an awesome, awesome responsibility. It's also responsibility in another sense, we have our beloved Padres here and it used to be around this time of year. You know, we'd already be mathematically eliminated, thank God or thank Tatis, maybe. [crosstalk 01:21:17]
Mat Kaplan: By the way international listeners, he's talking about the San Diego Padres, our local baseball team.
Brian Keating: Soon to be world champions. But we used to be mathematically eliminated around the 1st of May, but now we've got a chance. And by the way, just to say that the easiest job in the world, San Diego meteorologist, hardest job, San Diego sportscaster. For those of you who listen, we've never won a national championship, but we do have awesome weather and awesome universities and awesome podcasts.
Mat Kaplan: And awesome science fiction writers as well.
Mat Kaplan: As well. Yes, we may get back to that.
Brian Keating: Yes, I hope we will. So with that comes a responsibility. So imagine we have a AAA baseball team, the Padres have a triple-A baseball team, El Paso, maybe we have one in the North part anyway, most major league baseball teams. They have a farm team, a farm system single A, triple A, Double A. And imagine if it was like really easy to get into AAA baseball, like so easy that even me, I could get into it. That's not the case. It's very hard to play triple A baseball. You almost have to be as good in sec. Sometimes when a major league baseball player is injured, he has to go down to AAA baseball. That's how good it is.
Brian Keating: But in academia to be a professor, the analog of triple A baseball is what's called a postdoctoral scholar. Somebody who's doing research and proving that he or she is capable of being an independent research group leader that he or she can get research grants, can mentor students can be on committees, can give international conference talks, write papers independently. And then once they've kind of done that, then they go on a faculty kind of tour. And then they, hopefully they get a faculty job.
Brian Keating: Right now, the ratio of job applicants to positions is about 400 to one. So I'll be on job application review committees, we'll have 400 applications for one job. I've had my postdocs go on year after year. And these are some of the greatest, most brilliant people they'll get off- sometimes even get offers. And then they can't, because of COVID or whatever, because of cutbacks. There are more people that play in the NBA or in major league baseball. It's just keeping in that analogy, then do what I do. So is it fair? Is it right for me to keep encouraging these people to keep following your dreams? Like that's an awesome responsibility.
Brian Keating: I think about that a lot. And is part of it dictated by the Nobel Prize? Yeah, it sure as hell is because the Nobel Prize determines in large part what funding decisions are made at the highest levels. And if you go to any of the major funding agencies, the National Science Foundation, Department of Energy, NIH you'll often see award CRISPR, award for LIGO, a 40 year breakthrough award for cosmic background and whatever. We list our awards, we list our prize winners. And it is a fundamental fact that a lot of research funding, which then flows down to faculty jobs, which then has downstream effects on recruitment and has a huge effect. So the question, is it only, no, it's not only because of the Nobel Prize, but it's something that we have to take much more seriously and have an honest conversation.
Brian Keating: I think that our budget is so underfunded that physics and fundamental physics, the type that I do and the type that my colleagues, do is so underfunded that it's almost like we're really, really like almost committing national suicide in some sense.
Brian Keating: The technology that we could have, we could be an interplanetary species. We could be doing interplanetary radio only for want of education, which could be made free and available and technology and laboratories. And it's really only for one of spending. Like we could, we could 10 X our budget very easily. And we could make use of these people. It's not for lack of, Silicon chips say or rocket fuel that Elon Musk is not getting to Mars right now. It's for lack of people, it's for lack of engineers, it's for lack of intellectual cap, he can't hire people fast enough.
Brian Keating: And why can't you hire people? They're not in the pipeline. Why aren't they in the pipeline? Because we don't have enough teachers training them. Why don't we have enough teachers training them? Partially because tuition college is too expensive. And I was speaking as a college teacher. So one of my projects is to like, figure out how can I make myself replaceable? How can I replace Brian Keating? Would you rather learn relativity for me or from Einstein, would you rather learn ball's rolling down inclined planes from me or Galileo? So I've started a project to take Galileo's words in my spare time, me and Carlo Rovelli and other physicists, or have a project to take, to make the first ever audio book of Galileo's writings. So we're taking the dialogue on Two World Systems, a book that got Galileo into a little bit of trouble, as you may recall, with the Pope in 1632 and 1634.
Brian Keating: And we're taking that book read by two Italians and by yours truly, and we're narrating it. It's going to be an audible and all audio forms and the three characters we're having a conversation, a dialogue. And it's just amazing that this book had never been translated before. And it turns out the definitive translation is owned by the university of California press. So I got the rights to it and Carlo Rovelli one of the greatest expositors of physics living today happens to be Italian, and we're going to get Fabiola Gianotti, who's a spokesperson at CERN and Jim Gates, who's at Brown university, my alma mater, and Frank Wilczek, he's going to read the foreword by Einstein and Fabiola is going to read the foreword by Galileo. So we're going to make this a really fun affair and we're not doing it for profit at all.
Brian Keating: We're not going to make any money, but it's going to be a lot of fun. And then Mat, once we have the words and the audio and we have the text, then we can make, we can put it into a artificial intelligence engine. And then you're going to be able to sit down with Galileo with this 1 million word document and say, Galileo, what do you think about quantum computing? And he'll say, Oh, what is that, Mat? And you'll say, well, there are these things called, quantum mechanical states. What's that? And then you'd go through and eventually we'll be able to train him and teach him the Schrodinger equation, teach him about cubits. And then we'll see, does he become aware?
Brian Keating: And then can he learn and can he teach? And I'm just fascinated to see where it goes. I think AI and this kind of augmented reality education, I think that's potentially going to mean the end of in-person, only in-person education. I think we're always going to have some in-person education where a guy like me or a gal like my colleagues are scratching a rock on another rock and making symbols on the wall. But there'll always be that, but there's going to be a lot more with our computational silicon friends, another kind of rock is going to help our education really get to help us to the point of being interplanetary species.
Mat Kaplan: Talk about return on investment. Now if you haven't read it, and of course he's another triton, a UCSD graduate, Kim Stanley Robinson's Galileo's dream, which is a lot of fun. You're a teacher. You love it. You're going to be often moments here. Minutes to teach a class a cosmology course writer of popular books, bringing Galileo to the masses, doing a podcast, Into The Impossible, you care deeply about what we know as EPO, Education and Public Outreach. Talk a little bit about why that is so important to you, and also how the Clark Center, the Arthur C. Clark Center for Human Imagination enters into all of this.
Brian Keating: Yeah, so it started about 10 years ago, eight years ago, Eric Thiery, and I and others, Patrick Coleman. And we started to put in a proposal to the Clark Foundation. We got selected and we started to bring in great thinkers, writers, scientists, science-fiction authors, artists, poets, et cetera. And we started to get these brilliant speakers here. And it was like a one-time thing. And I started thinking, well, this isn't really fair.
Brian Keating: A, we're a public serving institution and maybe we can record these things and maybe we can start a podcast that kind of sound like fun. I saw how much fun you're having. And so we started what I think is UCSD's first podcast. And might be, I know there's one other one in the med school, but there aren't many. And I think by downloads, we might be the most popular one in the whole UC system.
Brian Keating: So I'm quite proud of that. And I said, well, let's not make it a one-time thing. Let's preserve these in digital, amber and video and audio forever. And it's only grown during the pandemic. The only benefit of the pandemic is that I can get access to people I never would have had access to like these nine Nobel laureates, Andy Weir, who I had on. And I took great inspiration from your awesome interview with him. I revealed a spoiler, right before I said, I know that you had this conversation on a Kaplan's, so I'm not revealing too many spoilers, but listen, Darth Vader is Luke Skywalker's father. I just have to get out of the way.
Mat Kaplan: Oh, what a shame we are so sorry, listeners.
Brian Keating: Sorry guys, Sorry out there. But so we had these great conversations, but my fundamental kind of mission statement is that, I believe that publicly funded scientists, such as myself whose been funded since I was a grad student by NASA, by National Science Foundation fellowships by the University of California. I believe I have a moral obligation. They say that a scientist who's outgoing, you can tell that he's outgoing because he looks at your shoes when he talks to you. And I believe that I've gotten such incredible conversations and captured moments. For example, with Andy Weir, he and I got very deep in the conversation. I now have these legacy conversations with people that changed my view on what it means to be a scientist, to be a mentor. And I think it is my moral obligation to capture those forever.
Mat Kaplan: You have other things going on in your life, but I bet that you share that sense of gratitude for being able to talk to the people that we get to talk to. And I'm going to include this conversation as well.
Brian Keating: Yeah, I really do appreciate it. And for me, I think about sometimes I, there are conversations I have to have and then their conversations I want to have. I did a special series on race and stuff last summer during the Black Lives Matter movement, protests, et cetera, to have these conversations and the topical framework and have honest conversations, Neil Degrasse Tyson and I talked openly about race during our conversation. I think these are important conversations. They shouldn't be taboo. And these are conversations I want to have. I used to think Mat, an astronomer. It's great job. I'll be on telescopes all the time. Nope. I'm on telecoms all the time.
Mat Kaplan: Well, that's what you get for being an experimentalist and the director of a huge new observatory, 17,000 feet up and in the Atacama desert and so much more. I am very grateful for this conversation, Brian, it has been a delight and I'm sorry that there was that long interlude between the tour and this, but I'm very thankful for sitting down with you on your couch, in this room that has it's its own wonderful history and physics and cosmology.
Brian Keating: Yeah. You said, you said let's take a little break that lasted over a year. So glad that you did. I didn't let you take any breaks this time.
Mat Kaplan: Hey, I almost finished without asking you because we're not strangers to poetry on Planetary Radio. You have near the end of your book, Losing the Nobel Prize, your own contribution. Now, if you would please read it to us.
Brian Keating: This is called Conscious Star Stuff. And it's kind of in praise of the unsung hero of the cosmos named Lee Dust. This is so self-indulgent man.
Mat Kaplan: I asked for it.
Brian Keating: Okay fine. Dust grains are mysterious things. Attached to your toddler, they surely bring grime and grunge and rooms unkempt, signs of love and life well-spent. From a stars nursery, dust arose only to be built out in its death throes. Through space, we sail on a cosmic moat trying to read the first prologue ever wrote. Tracked by shoes into the cellar and riding upon wins, interstellar. Dust allows a fleeting existence, but it pays to scrub it with persistence. Dust covers playgrounds filled with laughter and accompanies the sarcophagus to the hereafter. We were warned long ago from the Mount for thyne own dust thou shall account. Supernova slag flows through our veins. Dust causes worlds to wax and wane. Iron filings, pyroxene whiskers, silicate shavings squelch Nobel whispers. It can't be emphasized enough. The dust is us, cosmic star stuff.
Mat Kaplan: Bravo, thank you, Brian,
Brian Keating: With an homage to this man, Carl Sagan, miss him.
Mat Kaplan: Brian Keating Of UC San Diego directs the Simons observatory, hosts Into the Impossible and wrote, Losing the Nobel Prize. Planetary Radio is produced by the Planetary Society in Pasadena, California, and is made possible by its prize worthy members. No trip to Sweden required. Just go to planetary.org/join. Mark Hilberto is associate producer, Josh Coil composed our theme, which is arranged and performed by Peter Schlosser at Astro.