Planetary Radio • Aug 18, 2015
Living Under the Sea With NASA Aquanaut David Coan
NEEMO is a long-running NASA project that is helping to prepare us for mission to Mars and other destinations. Mat Kaplan talked with engineer and NEEMO Expedition 20 team member David Coan while he was hard at work with astronauts and other engineers living in the Aquarius undersea habitat. One lucky library is getting its space book collection reviewed by none other than Emily Lakdawalla. Director of Advocacy Casey Dreier provides an inside the beltway update, and Bruce Betts has his own undersea encounter.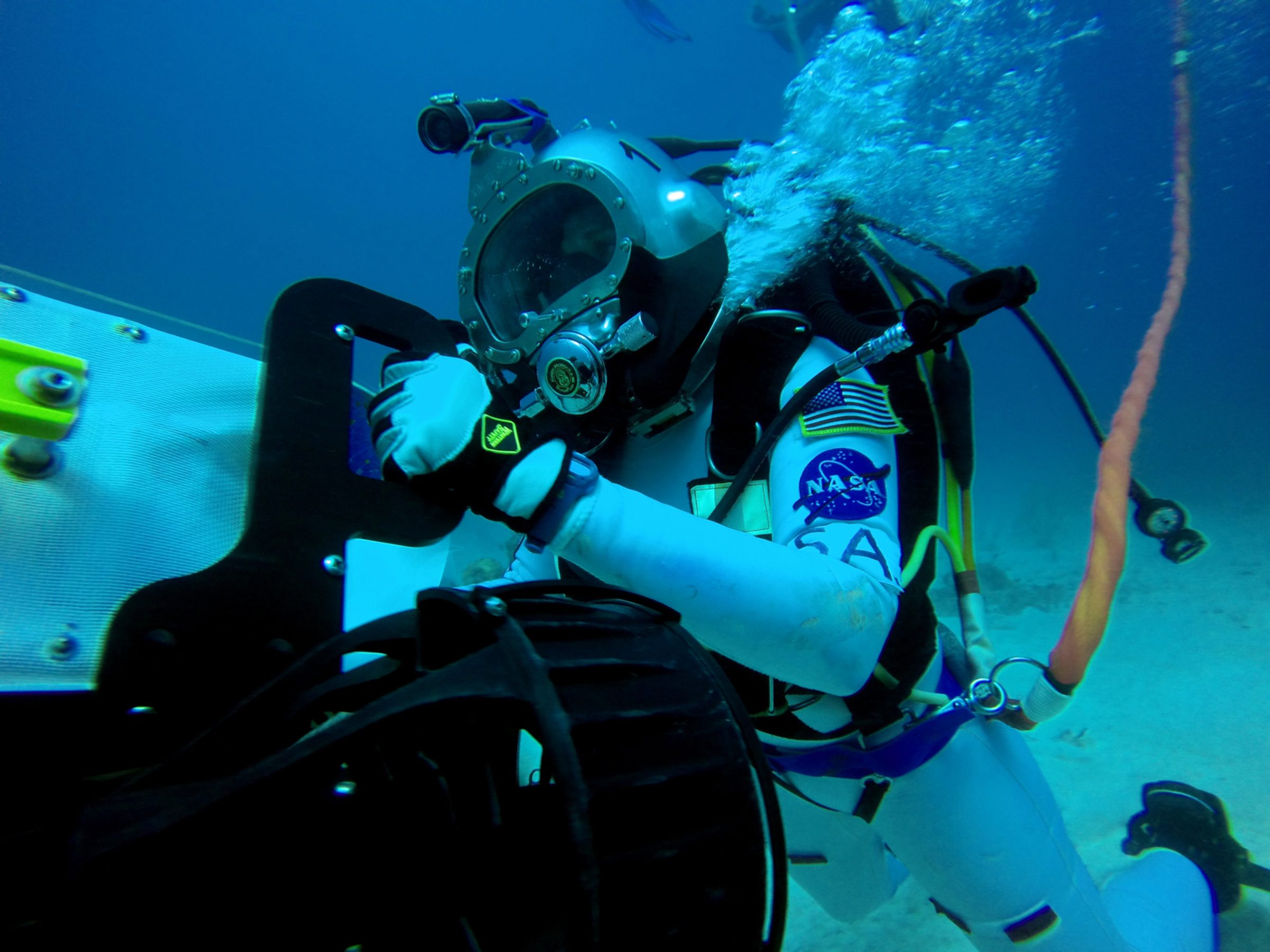 Related Links:
This week's prizes are a fabulous Planetary Radio t-shirt and a 200-point iTelescope.net account.
This week's question:
How many hexagonal segments will make up the primary mirror of the James Webb Space Telescope?
To submit your answer:
Complete the contest entry form at http://planetary.org/radiocontest or write to us at [email protected] no later than Tuesday, August 25th at 8am Pacific Time. Be sure to include your name and mailing address.
Last week's question:
About how many galaxies, including dwarf galaxies, are in the Local Group that includes the Milky Way?
Answer:
The answer will be revealed next week.
Question from the week before:
What is the only Apollo Lunar Module whose Ascent Stage probably still survives in space?
Answer:
Snoopy, the Apollo 10 Ascent Stage, is believed to be the only one still in space, probably in a heliocentric orbit.