Planetary Radio • Aug 07, 2019
Planetary Radio Live with Bill Nye at Science Museum Oklahoma
Join Planetary Society CEO Bill Nye and host Mat Kaplan as they visit Oklahoma City's outstanding public science museum. You'll meet University of Oklahoma researchers who are exploring Mars and learning how solar systems form across the universe. And we'll hear about the Sooner state's huge role in our exploration of the final frontier.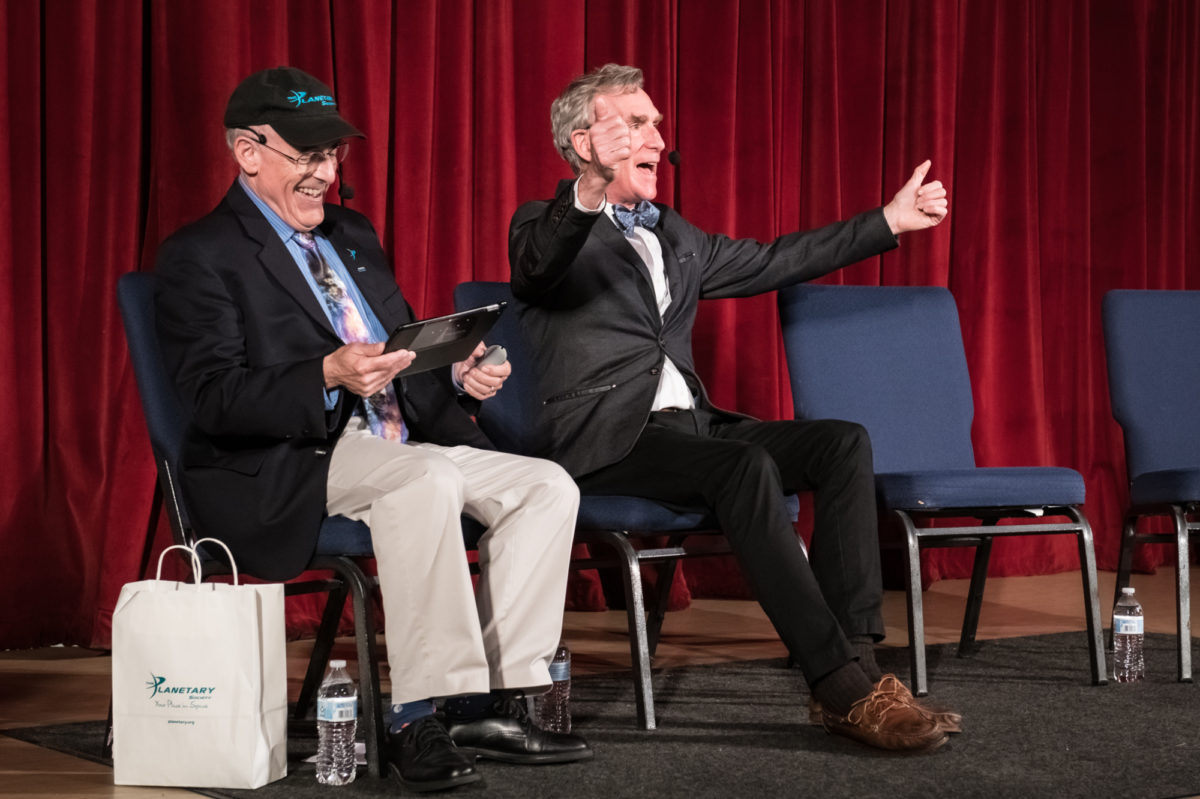 This week's question:
After the Soviet Luna 24 lander in 1976, what was the next soft lander on the Moon?
To submit your answer:
Complete the contest entry form at http://planetary.org/radiocontest or write to us at [email protected] no later than Wednesday, August 14th at 8am Pacific Time. Be sure to include your name and mailing address.
Last week's question:
What is the most obvious strip of land in the first high resolution image downloaded from LightSail 2 AFTER sail deployment?
Answer:
The answer will be revealed next week.
Question from the July 11 space trivia contest:
What is the lowermost element in the LightSail 2 logo (seen on the patch, sticker and elsewhere) that is not just a line?
Answer:
The bottom element in the LightSail 2 patch is the Planetary Society logo.