Planetary Radio • Jun 06, 2018
It's Rocket Science: Testing PlanetVac in the Mojave Desert
Join Mat Kaplan in California's Mojave Desert for special coverage of not one but two rocket flights and a real world test of PlanetVac, the innovative, radically simple way to collect surface samples from other worlds. PlanetVac replaced one foot of a Masten Space Systems Xodiac rocket for back-to-back hops across a test site. We also talk with Masten CEO Sean Mahoney. Planetary Society Chief Scientist Bruce Betts also made the trip. He'll also open a super massive contest for PlanRad listeners in our What's Up segment.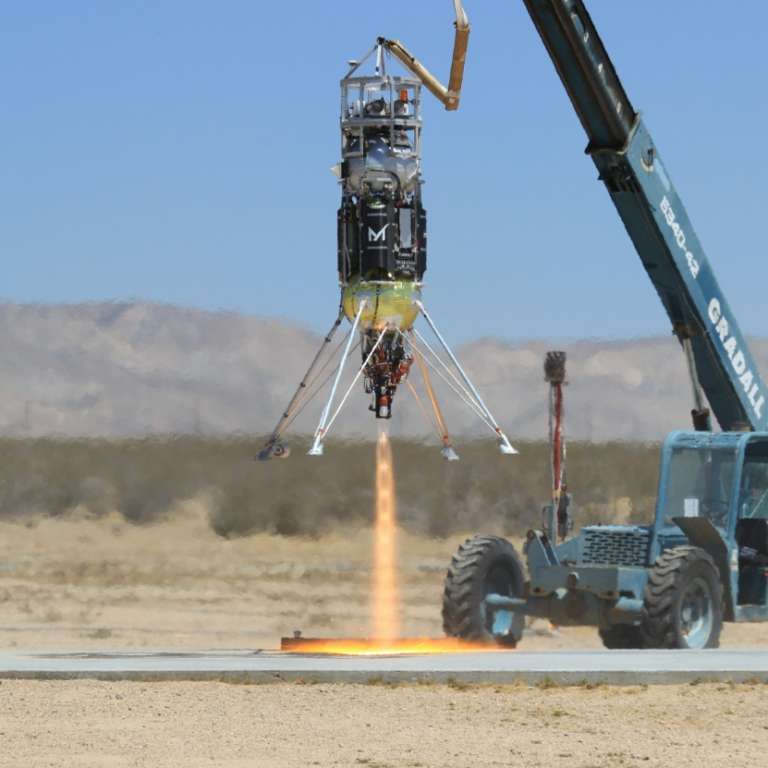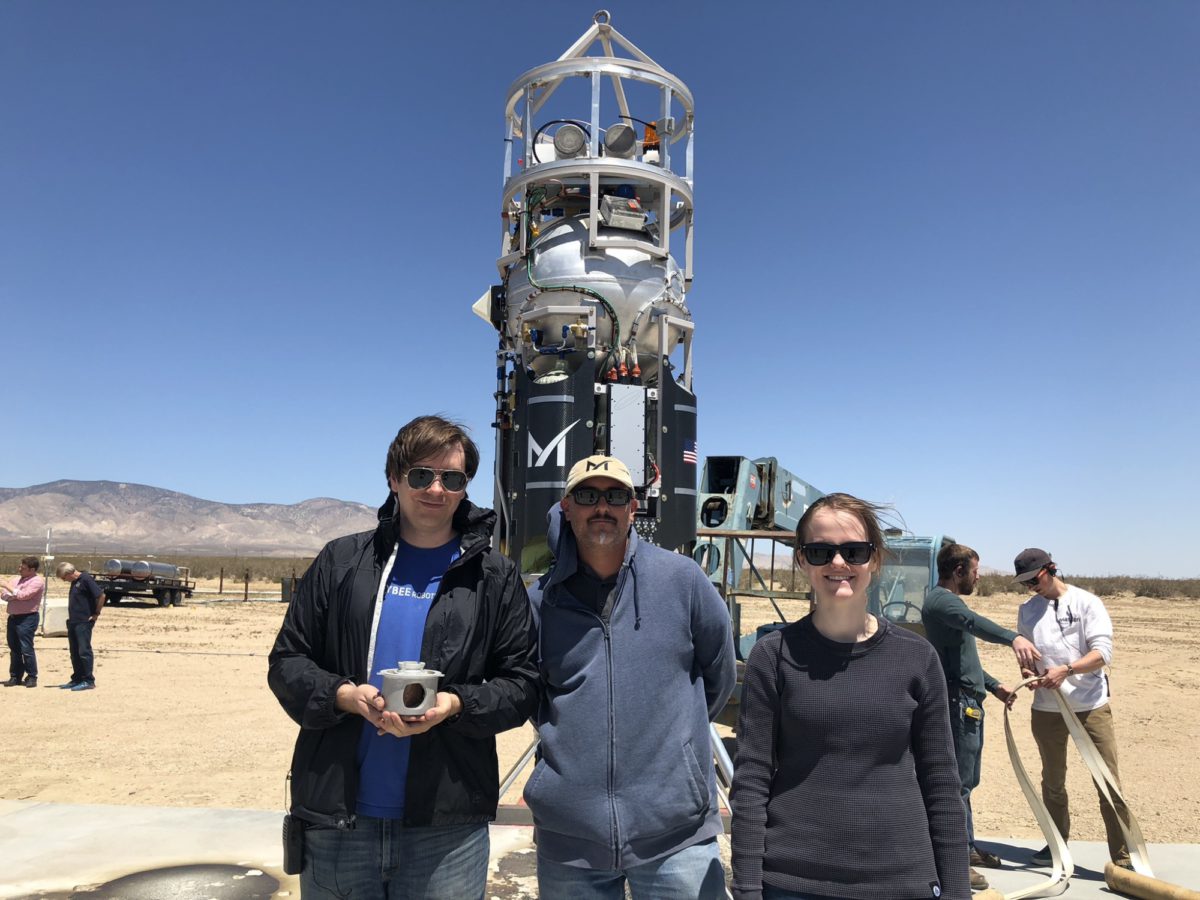 Related Links:
This Week's Prizes:
A genuine flake of Mojave Air and Space Port launch pad concrete, one side of which has been melted into black glass by the Masten Space Systems Xodiac rocket. Also, a 200-point iTelescope.net astronomy account.
This week's question:
What name would you give the super-massive black hole at the center of the Milky Way galaxy? Mat and Bruce will judge entries on whatever their whim is at that moment, but probably including such factors as cleverness, pseudo-realism and humor.
To submit your answer:
Complete the contest entry form at http://planetary.org/radiocontest or write to us at [email protected] no later than Wednesday, June 13th at 8am Pacific Time. Be sure to include your name and mailing address.
Last week's question:
On which space missions did Alan Bean fly?
Answer:
The answer will be revealed next week.
Question from the week before:
What hardware did The Planetary Society provide to the Phoenix Mars lander mission?
Answer:
A silica glass mini-DVD provided by The Planetary Society was mounted on the Mars Phoenix lander. It was loaded with 250,000 names and a library of Mars-related fiction, art and radio, including works by Ray Bradbury and Arthur C. Clarke.