Planetary Radio • Apr 21, 2015
Saving the Planet at the Planetary Defense Conference
Planetary Radio Live was the only public event at the just-completed Planetary Defense Conference in Italy. Join us for excerpts from an all-star celebration of worldwide efforts to find, track, characterize and eventually deflect killer Near-Earth Objects. Our guests are William Ailor, Fabrizio Bernardi, Paul Chodas, Lindley Johnson, Detlef Koschny and Amy Mainzer. Bruce Betts was on hand for an on stage What's Up segment and award of the latest round of Shoemaker NEO grants.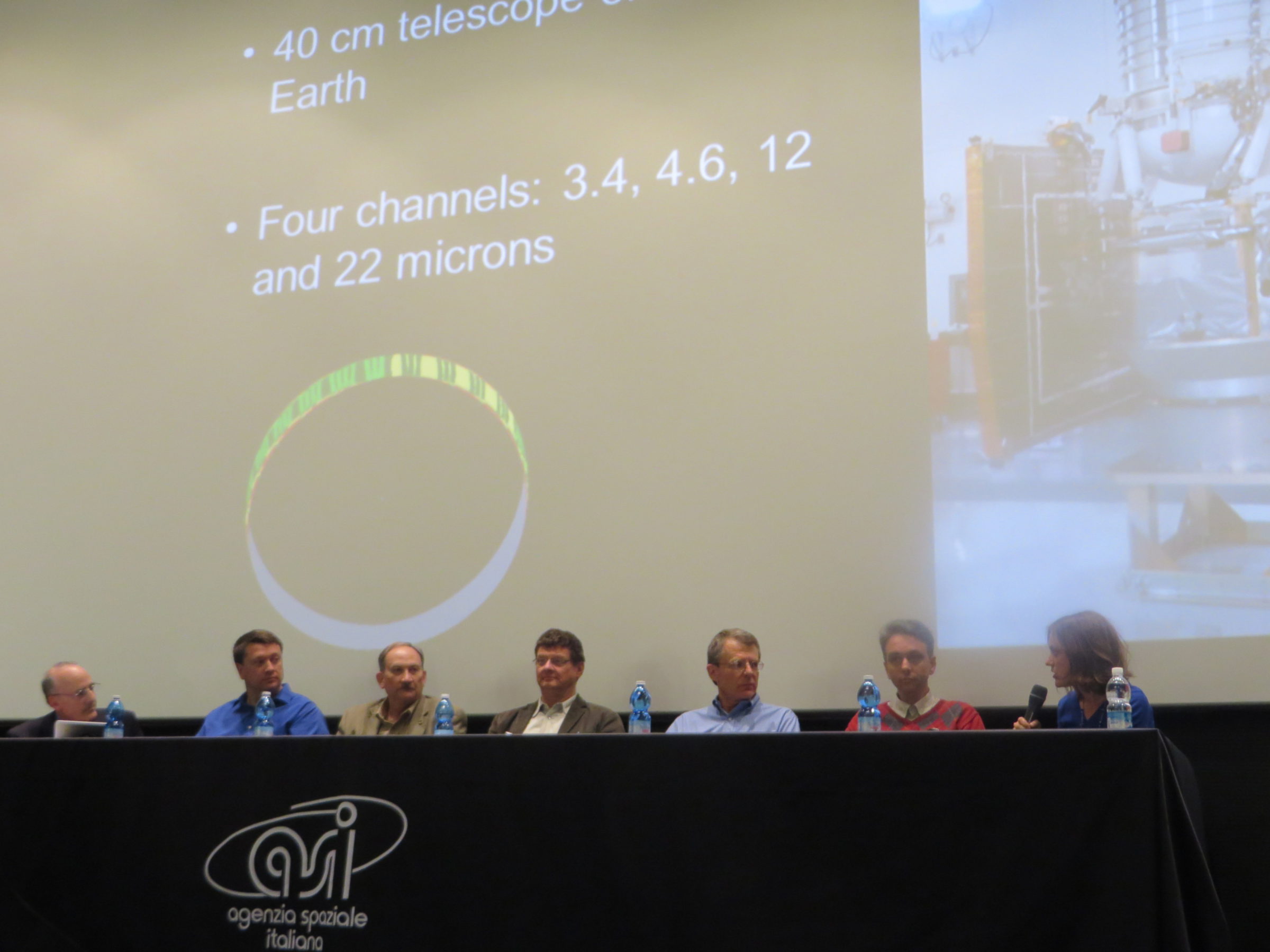 Related Links:
This week's prize is Jim Bell's excellent book, "The Interstellar Age: Inside the Forty-Year Voyager Mission," signed by the author.
This week's question:
As of April 11, 2015, about how many near-Earth comets are there known to be?
To submit your answer:
Complete the contest entry form at http://planetary.org/radiocontest or write to us at [email protected] no later than Tuesday, April 28th at 8am Pacific Time. Be sure to include your name and mailing address.
Last week's question:
What is the orbital period of Neptune's moon Triton?
Answer:
The answer will be revealed next week.
Question from the week before:
What are trans-Neptunian objects in a 2:1 orbital relationship with Neptune called? (2 orbits of Neptune, 1 orbit of the body)
Answer:
Trans-Neptunian objects in a 2:1 relationship with Neptune are called Twotinos.