Planetary Radio • Jan 31, 2018
Going to Sea to Sail Through Space: Orion Ocean Recovery Testing
On This Episode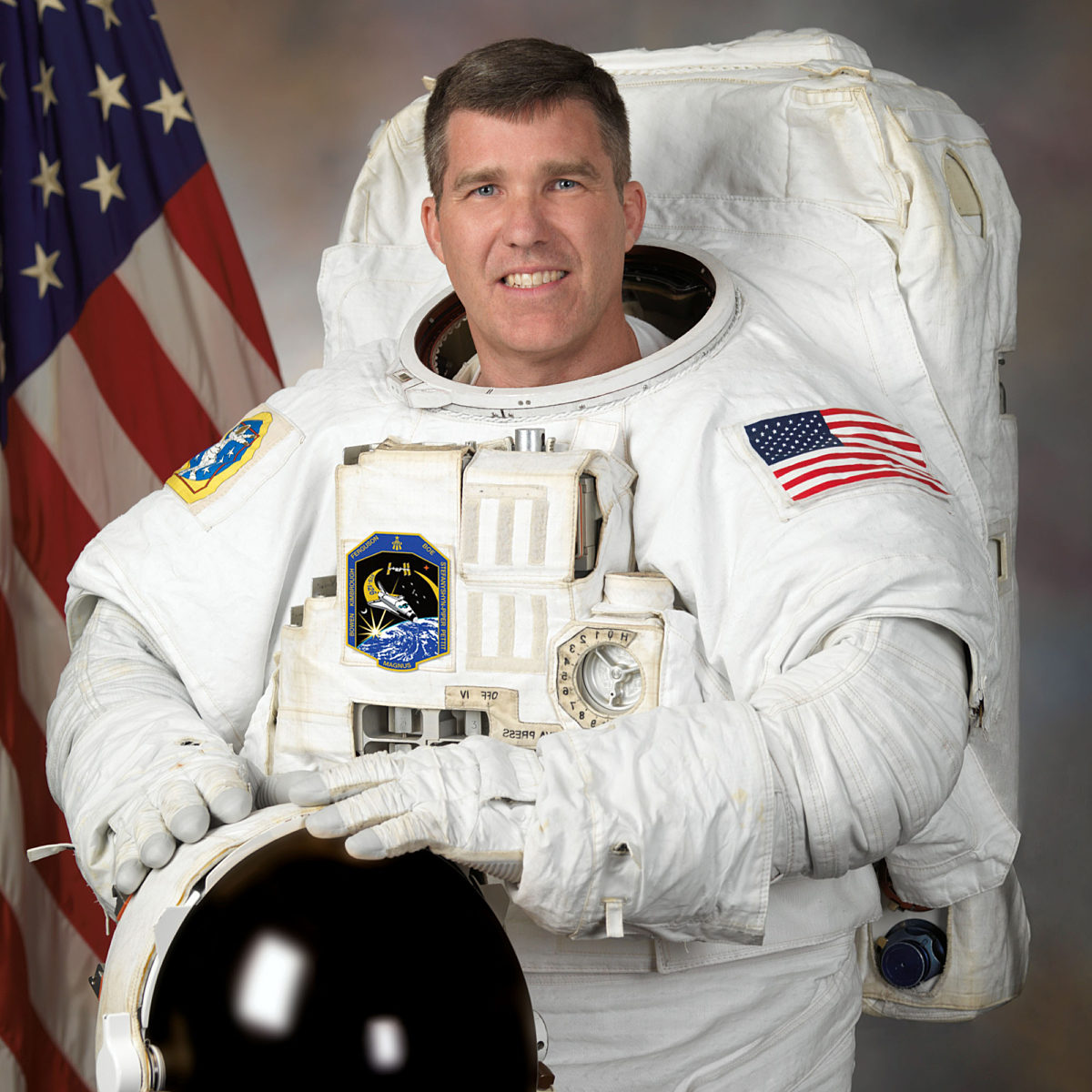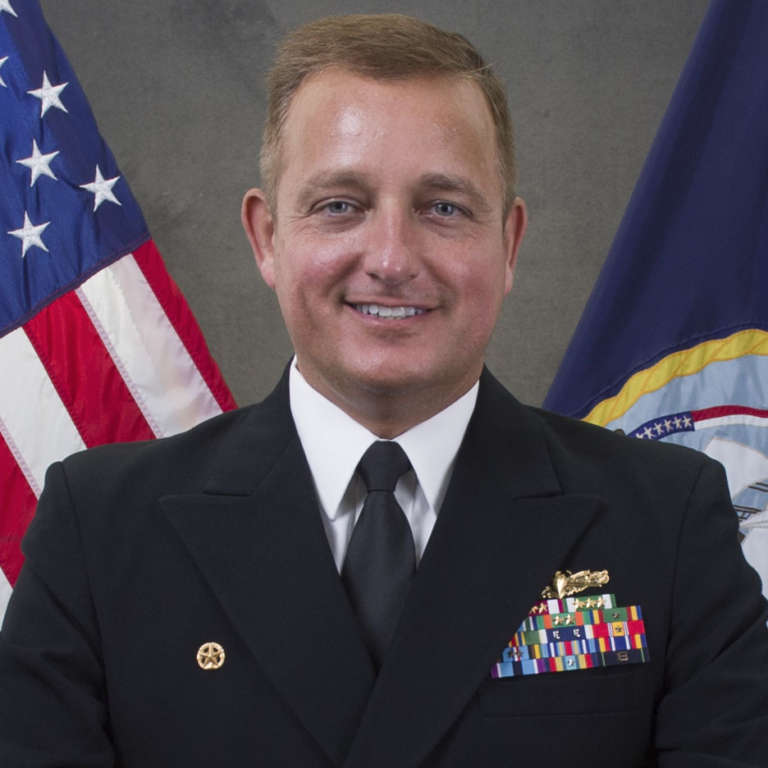 Commanding Officer for USS Anchorage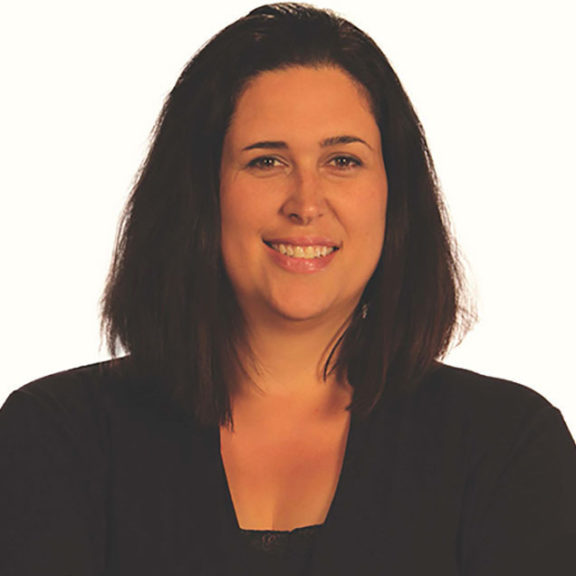 NASA Landing and Recovery Director for the Exploration Ground Systems Program
Join Mat Kaplan on a visit to Naval Base San Diego and the USS Anchorage, the amphibious ship that has just completed a round of Orion spacecraft recovery testing and practice. You'll hear from the NASA Recovery Director Melissa Jones, the Commanding Officer of the Anchorage and veteran astronaut Stephen Bowen. Planetary Society Digital Editor Jason Davis says we are learning how to recognize signs of life on distant exoplanets. Bruce Betts knows What's Up in the night sky.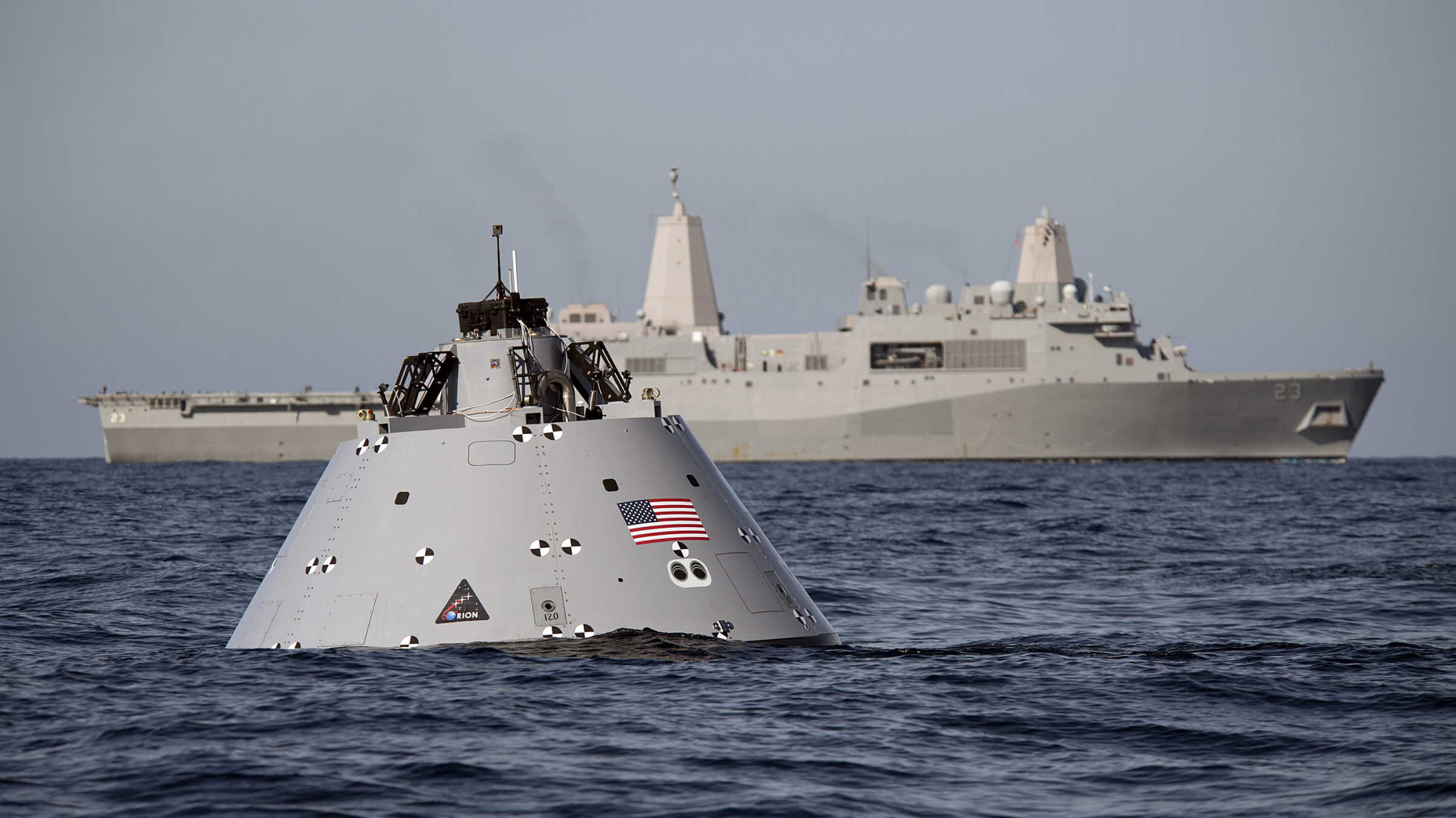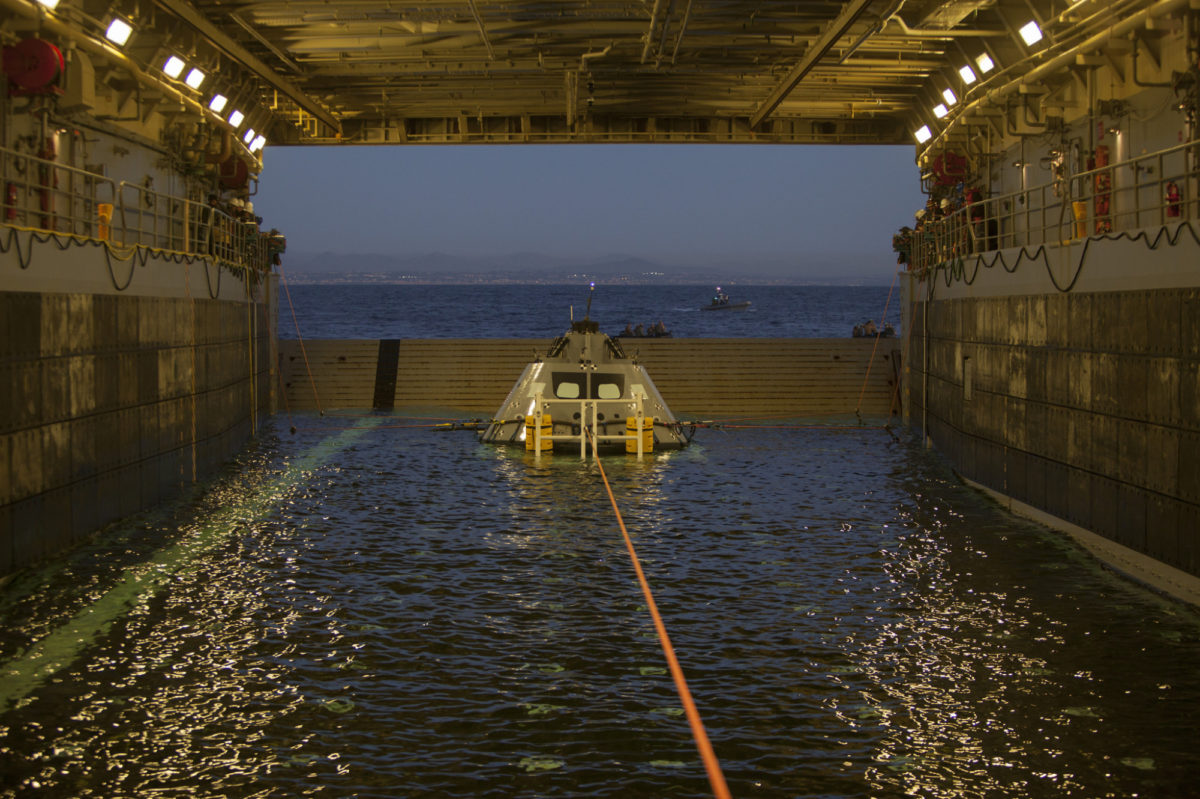 Related Links:
This week's prizes are a Planetary Society t-shirt and a 200-point iTelescope.net astronomy account.
This week's question:
What type of rocket launched the first US satellite, Explorer 1?
To submit your answer:
Complete the contest entry form at http://planetary.org/radiocontest or write to us at [email protected] no later than Wednesday, February 7th at 8am Pacific Time. Be sure to include your name and mailing address.
Last week's question:
What are the names of Neptune's five principal rings?
Answer:
The answer will be revealed next week.
Question from the week before:
What was the first in space docking of two robotic (unmanned) spacecraft?
Answer:
The first docking of two unmanned spacecraft was the rendezvous of the Soviet Kosmos 186 and Kosmos 188 on October 30, 1967.