Jack Kiraly • Sep 21, 2023
The Day of Action returns to Capitol Hill
Over 100 space advocates made the case for planetary science
On Monday, Sept. 18, 2023, more than 100 members of The Planetary Society took to the halls of Congress to advocate for a balanced and robust budget for planetary science. The upcoming fiscal year is a crucial time for funding the next generation of space missions, and space advocates from across the nation demonstrated that public support for NASA's science programs remains strong.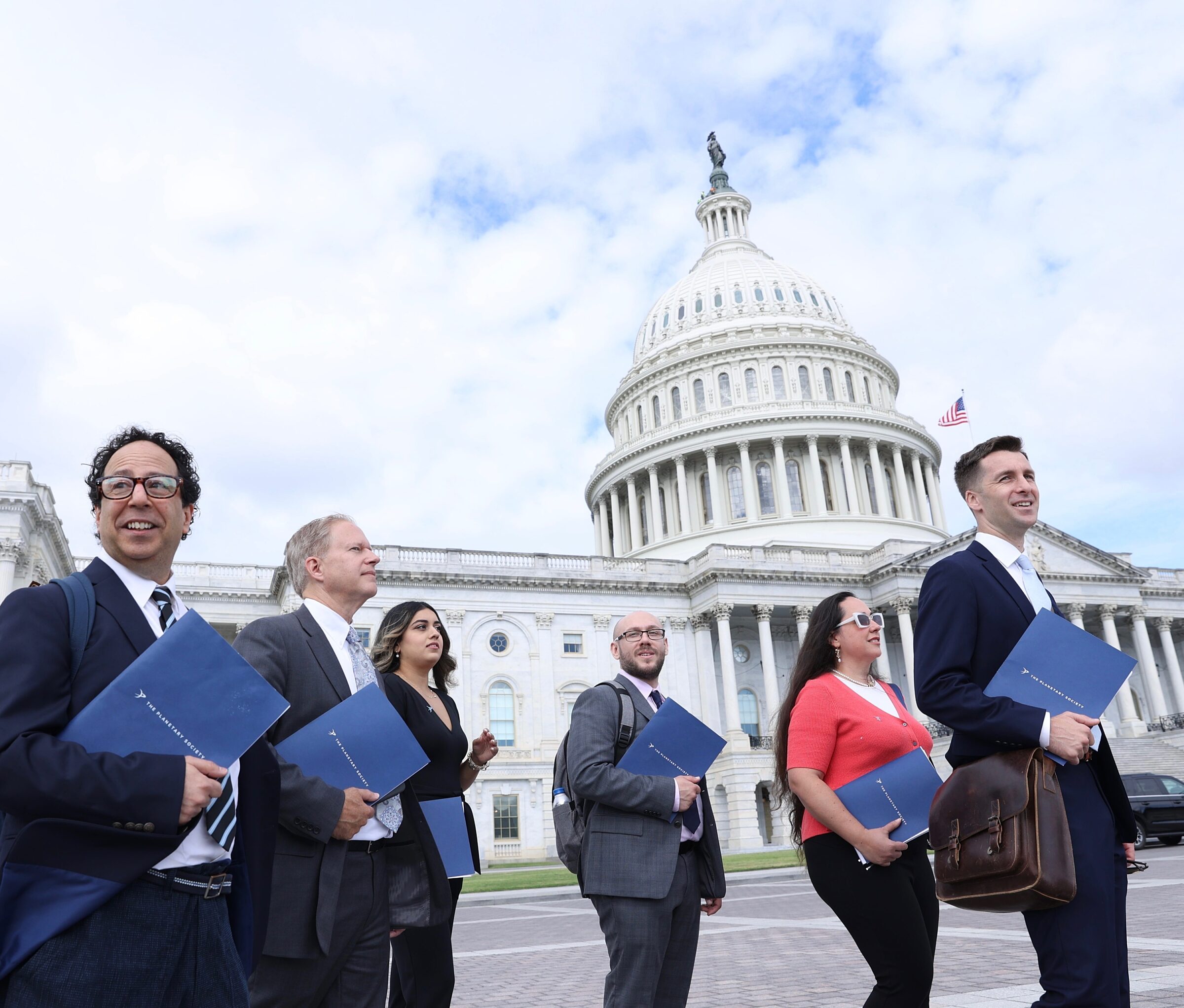 After three years of virtual activities due to the COVID-19 pandemic, The Planetary Society brought back our in-person flagship advocacy event, connecting our members with their representatives in Congress to demonstrate public support for planetary science in a season of shrinking budgets. While budget uncertainty reflects the political division in Washington, space exploration serves as a unifying topic for legislators. Participants were greeted warmly by staff and Members of Congress from both parties in both chambers.
In addition to the in-person meetings, over 300 advocates from 47 states and the District of Columbia took action online by sending letters to their legislators in conjunction with the Day of Action meetings on Capitol Hill.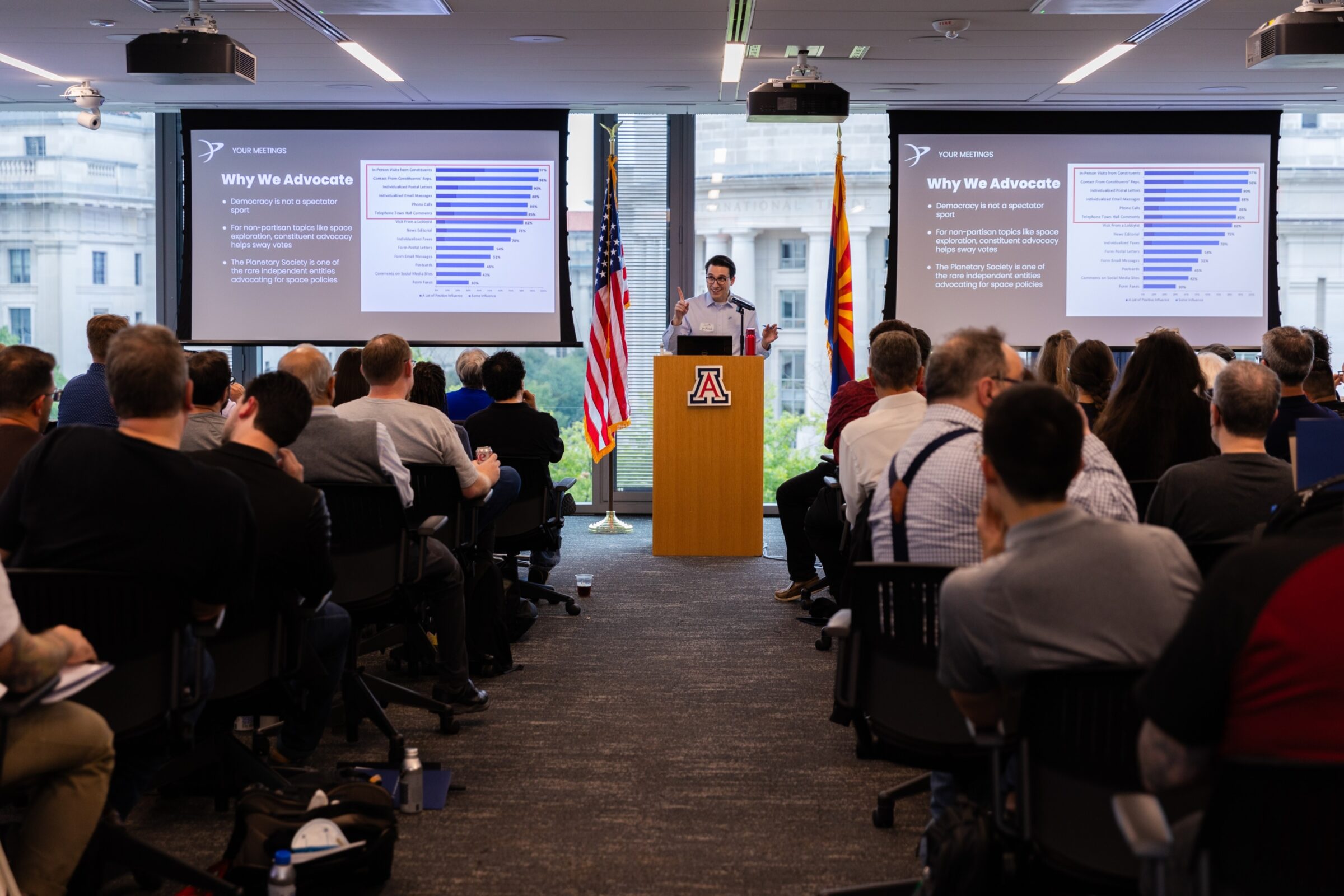 These actions will make a difference. Current proposed cuts to government funding would disproportionately impact space science missions, and a delay or reduction in funding for one fiscal year could delay a mission many years into the future. Depending on the circumstances at the mission's destination, that delay could directly affect the scientific output from these missions. With this knowledge and a passion for space advocacy, participants in the Day of Action pushed for funding levels that would establish balance within NASA's Planetary Science Division.
Joining in on the Day of Action, Planetary Society CEO Bill Nye, Board President Dr. Bethany Ehlmann, and Board Members Dr. Jim Bell and Lon Levin met with high profile Members of Congress to advocate for space exploration. These meetings included Senate Majority Leader Chuck Schumer, House CJS Subcommittee Chairman Hal Rogers, and 19 other members of the House and Senate.
Bill Nye and Chuck Schumer discussing space Planetary Society CEO Bill Nye met with Senate Majority Leader Chuck Schumer on September 19, 2023, to discuss the importance of science, space exploration, and returning samples from the surface of Mars as part of The Planetary Society's Day of Action.
A particular emphasis was on the Mars Sample Return program, which is facing major cuts despite the fact that the scientific community and public are rallying in support of the multi-phased mission to return samples collected by the Perseverance rover. With an Independent Review Board report and mission confirmation coming soon, a lapse in funding below previous levels could cause significant delays, impeding NASA's ability to achieve this first-ever feat of returning samples from another planet.
However, a balanced portfolio for science does not just mean supporting the flagship missions. In line with the latest Planetary Science Decadal Survey, Day of Action participants also took to advocating for the small and medium size missions that are central to advancing our understanding of the Cosmos:
Dragonfly, the nuclear-powered rotorcraft being built by the Applied Physics Lab, is a favorite among advocates who want to understand the unique chemical and physical properties of Saturn's largest moon, Titan.

VERITAS, the Venus orbiter from the Jet Propulsion Lab, will unveil secrets under the planet's impenetrable atmosphere and has captured the enthusiasm of a coalition of advocacy organizations and research institutions.

NEO Surveyor, the asteroid hunter that is integral to defending our home and meeting Congressional mandates to find 90% of potentially hazardous near–Earth objects.
Day of Action participants also advocated in support of NASA's Research & Analysis program, without which scientists couldn't make discoveries using NASA's science mission data or train the next generation of space science leaders.
Advocacy works, and it is essential to enabling the future of space science and exploration. The Day of Action isn't just an event; it's a pivotal moment in The Planetary Society's mission to advance the exploration of space so we may better understand ourselves and the Universe.
We hope to see you in D.C. next year.
Support Our Core Enterprises
Your support powers our mission to explore worlds, find life, and defend Earth. Tomorrow's discoveries begin today.
Donate